1 Make the nuoc cham sauce: Combine 1 tablespoon of the sugar, 1 1/2 tablespoons of the lime juice, and the water.
Taste the limeade, and if needed, add the remaining 1 teaspoon sugar and/or 1 1/2 teaspoons lime juice; dilute with water if you go too far. If there's an unpleasant tart-bitter edge, add the vinegar to rounds things out.
Finally, add the fish sauce to create a bold, forward finish. If desired, add the chiles and/or garlic. Set aside. You should have 1/2 cup of nuoc cham, and this can be made and refrigerated up to 8 hours before serving.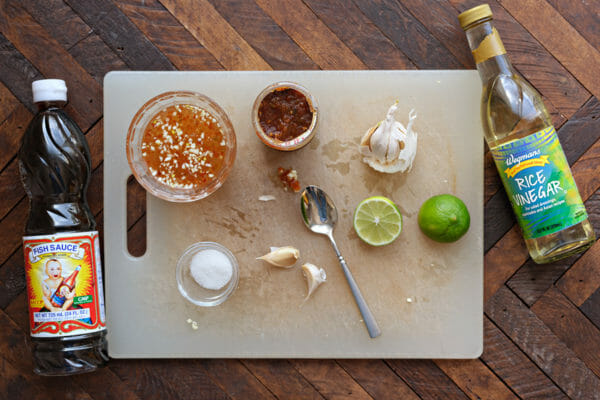 2 Salt and squeeze out the sweet potato and carrot: In a large bowl, combine the grated sweet potato, carrot, and salt. Massage with both hands until wet and squishy, about 1 minute. Transfer the grated veggies to a piece of muslin or a non-terry dish towel, and wrap the veggies in the towel. Standing over the sink, firmly squeeze and twist to expel moisture.
Dump the veggies into a dry bowl.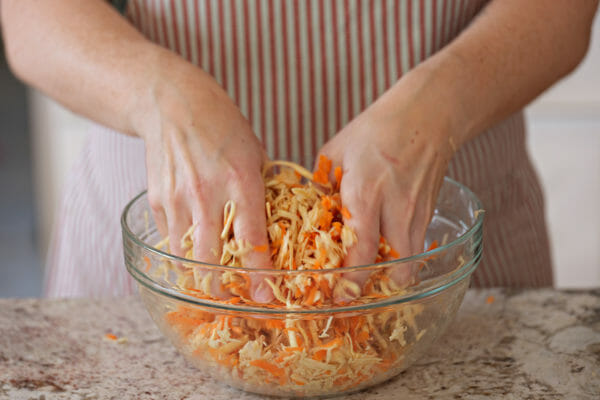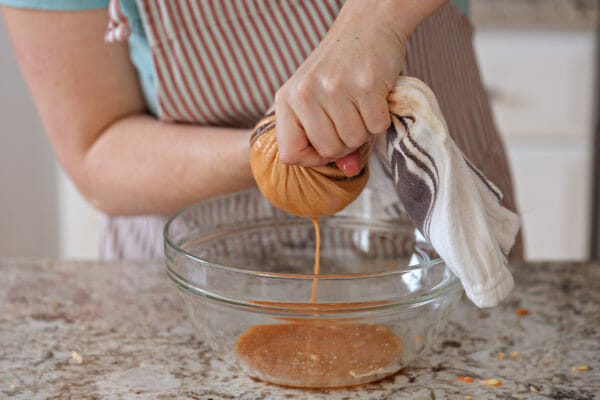 3 Assemble the pancake batter: Add the green onion, mixing with a fork to distribute well. Mix in the pepper, fish sauce, cornstarch, and rice flour. Add the egg, break it up with a fork, and mix well. Press the mixture down to compact it, and then divide into 8 portions like a pie, using a 1/4 cup measuring scoop.
READ MORE Cozy Potato Leek Soup Recipe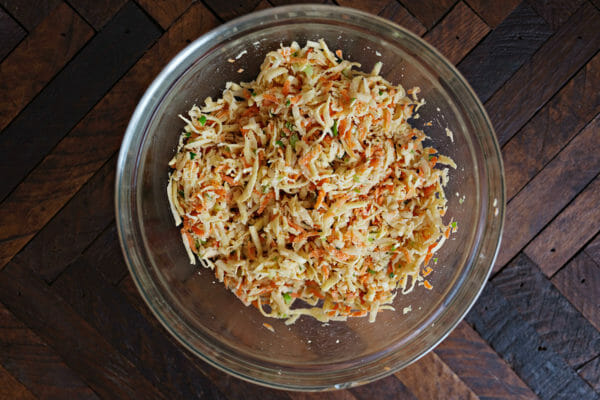 4 Fry the pancakes: Warm a large nonstick skillet over medium heat, then add about 2 tablespoons of oil to film the bottom. Fry in two batches, 4 pancakes at a time.
For each one, use a fork and your fingers to scoop up the 1/4 cup portions of the potato-and-carrot mixture (one wedge of the "pie"). Deposit into the skillet, spreading and flattening the mixture with the measuring cup bottom and fork to make a 3 1/2-inch-wide pancake (mine often look like Australia).
Fry for about 3 minutes, until bits of the fringe-like edges are richly brown and crisp. Drizzle 2 to 3 teaspoons of oil on top of the pancakes, then wield 2 spatulas to carefully flip each one over. (The pancakes are delicate, so 2 spatulas are super handy.)
Fry for about 3 minutes longer, until crisp and brown underneath. Cool on a rack. Fry the remaining batch.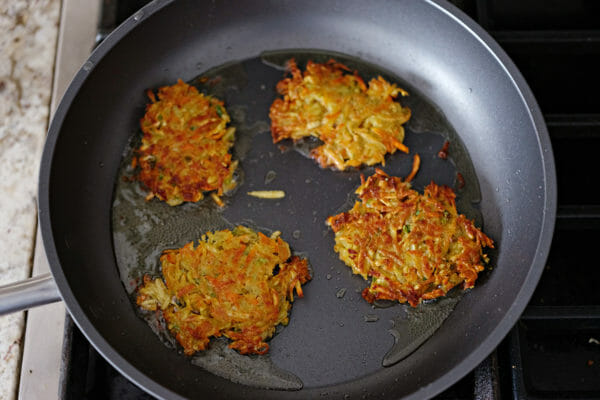 5 Assemble and serve the lettuce wraps: Serve with the lettuce, herbs, and sauce. Invite guests to build their own lettuce leaf wraps containing a piece of pancake (pass scissors or use forks/fingers to break up the pancakes into smaller pieces suitable for wrapping up), with 2 or 3 herb leaves and/or torn cilantro sprigs. Dip in the sauce and eat. These are really best the day they are made.
READ ALSO Old Favorite: Sweet Potato Tacos With Avocado Recipe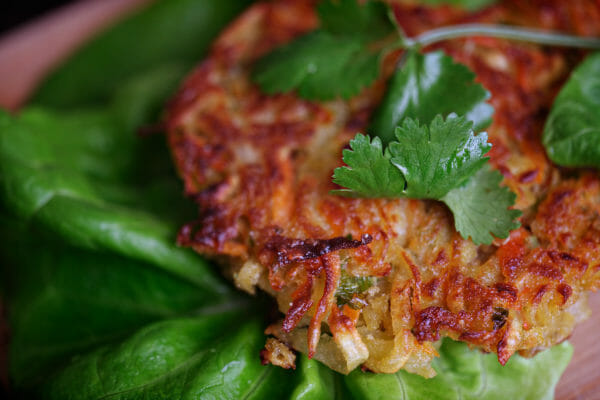 First appeared on simplyrecipes.com