-your tired, sad scalp singing 80s songs due to agony, bail her out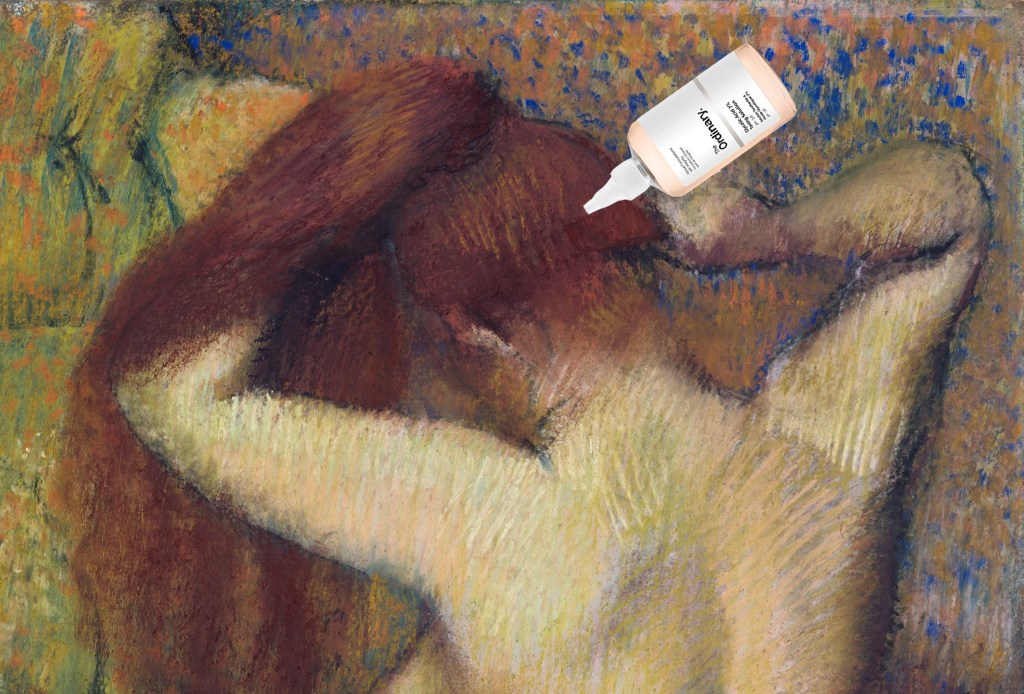 I've posted a fair bit about scalp skincare over the years, most notably when I wrote about washing hair with cleansing oil for Racked (the same place I shared my acid deodorant hack). When I bring up scalp skincare, I find that lots of people comment and message me to say that their scalps feel bad: they're itchy, dry, flaky, painful — despite lots of attempts at soothing that skin with medicated washes that contain stuff like coal tar. I don't think you have to live like that.
One of my favorite things about kbeauty haircare is that it's not just focused on treating the strands of hair; hair is understood to begin at the scalp, which means that scalps get treated like skin. Which makes sense since…the scalp is skin.
The skincare fandom loves facial acids, but something that isn't super well known is that those same facial acids can feel magical on the scalp. Scalp acid is the treatment that delivers what all those foaming, gritty, expensive scalp products promise: exfoliation and cleansing — and I find them vastly less irritating than products such as clarifying shampoo that contain surfactants.
I've been talking about washing my hair with acid for years, but I never bothered to make a post or write an article — in part because the technique is so similar to the oil cleansing method that I shared on Racked. But today is a Summer Friday, so let's rectify my omission and talk about how to wash your hair with acid because this is one of the most refreshing, surprising hair techniques I've ever tried. It's a life-saver in summer and it's not just good for the scalp: hair loves mildly acidic products, too.
Disclaimer: I've used this technique on my scalp and strands for years without a problem and the vaunted Biologique Recherche even has a Lotion P50 for hair that is meant to do exactly this, but things can always go wrong. Watch for drips into your eyes and other sensitive zones and always patch test before dipping your wholeass head in a vat of acid. Keep the percentages in the daily acid range (2% BHA or 10% AHA or lower); this is not the time to use up a very peely peel. I'm a cultural historian of Renaissance Italy, so this isn't expert medical or skin advice, just a report from the fanlab.
About dyed hair: I've been washing my hair with acid for years on a variety of different hair colors. I've mostly tried it on blonde hair that's been bleached and toned. I also tried this on hair that was bleached and then colored with Pravana vivids. I have never noticed that acid caused my color to fade faster. Given that the action is concentrated around the scalp and roots but bleeds into the colored area, a drastic color erosion would be pretty evident imo. That said, mere existence causes some hair colors to fade, especially vivids. If you are concerned about protecting your color, it would make more sense to use a color-depositing or color-protecting wash recommended by your stylist.
Acid wash shopping list
facial acid in liquid (not pad) form. In a perfect world, you'll have a bottle of facial acid that was fine on your face, but not a favorite. If you have to buy a new acid for this project, I think that the Ordinary's 7% glycolic is ideal. I don't love it for my face, but the formula was great on my scalp, you get a whole lot for a very fair price, and the bottle has a applicator tip that's perfection for hair.
applicator bottle. I like to put the acid in a bottle with an easy application tip (in fact, I'm reusing the bottle from the Ordinary's 7% glycolic!). If your chosen scalp acid has a pump, you might be able to just use that, but it seems tricky in the back.
How to wash your hair with acid
part your dry hair every 1cm or so and slowly apply a daily use facial acid to the scalp.
use your fingers to lightly rub the acid into your scalp to distribute the liquid.
don't bother trying to get acid into the hair: the scalp seems to derive the greatest benefit from it. The first 2 inches or so might get soaked and that's fine.
let the acid process for 30 minutes. No need to wrap your hair in anything unless you're concerned about the acid traveling.
carefully rinse your scalp and strands in the shower — be very careful when rinsing to avoid getting the acid in your eyes.
at this point, you can either shampoo and condition your hair or just condition it. I let the overall dirtiness of my hair decide: if my hair is fairly clean, sometimes it's nice to get a break from surfactants and skip shampoo.
How to wash your hair with acid: advanced tips and observations
Acid washing can get expensive, so I only bother doing it when I feel like my scalp needs it; no need for a schedule.
Don't feel like you need to do your whole head each time. I prefer to treat the itchy bits of my scalp (the "headband zone" right in the front, which tends to get angry fastest) more often rather than doing a full scalp aciding just because we've been told lies about how everything must be done completely in order for it to count.
Why this is better than existing products
packaged vinegar hair rinses: if you like the scalp bite sensation from vinegar products such as dpHUE's Apple Cider Vinegar Hair Rinse or Yves Rocher Raspberry Vinegar Hair Rinse, but want more robust exfoliation with no residue left on your hair after treatment, I think acid washing will be a winner.
homemade apple cider vinegar rinse: I like the astringent feeling of apple cider vinegar mixed with water, but I didn't love how long it took to get the smell out of my hair. There really isn't an odor that I associate with acid washing.
high-end products from brands like Amika and R+Co: I haven't tried these products, in part because I'm cheap and in part because I want full-frontal scalp skincare. They might contain the goods, but they also usually contain a lot of other stuff like surfactants that set my scalp off or humectants like glycerin that just seem to leave a residue. Drop the knot on that angry scalp with the undiluted real thing!
How to make the best scalp acid ever
If you're a hair care company that wants to just read my posts and articles rather than paying me for exclusive advice, here's what I'd propose as the ultimate scalp acid: a formula like BellEvolve Lac-Luronic Serum made just a tad more gel-y and more like 10% lactic acid in an applicator bottle like The Ordinary's Glycolic Acid 7% Toning Solution topped off with a better scent and maybe a few bullshit extracts to justify the price.
Ideally, lots of companies should do this all at once and enter into some sort of highly entertaining deathmatch that results in drama and low prices.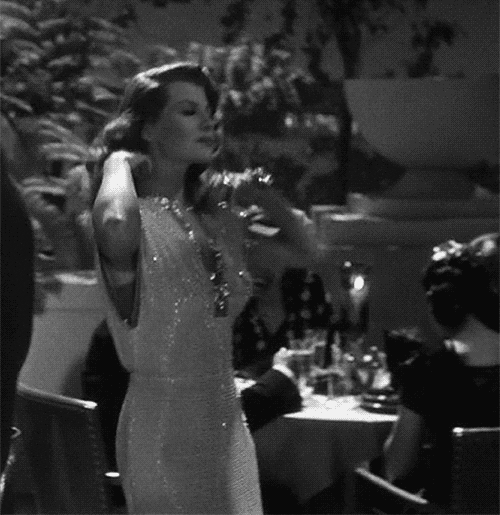 READ ALSO The Most Unusual Home Face Masks: This You Have Not Tried!
Disclosure: This post contains affiliate links. Clicking those links before you shop means that fan-b receives a small commission, which helps to support the blog. Please see my full disclosure for more information.
First appeared on fanserviced-b.com