Try with us today an Easy Recipe of Unique Poppy Pancakes! It would seem that there is only one new ingredient to your usual pancake recipe, but how much the taste is changing with adding poppy seeds! It becomes brighter, more interesting.
Poppy pancakes must be on your Pancake table, they are worth it. Yes, and cooked, without reason, they themselves are an occasion to gather at the table everyone who is glad of the soul. After all, eating poppy pancakes is a special pleasure.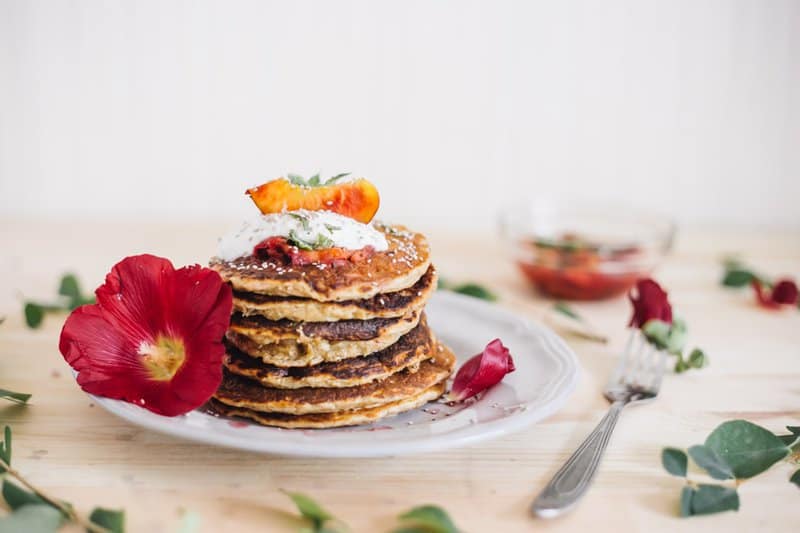 photo: unsplash.com
The recipe for poppy pancakes is not complicated at all and it is quite possible to measure some ingredients by eye. That's just important to comply with the fourth paragraph of the recipe. Poppy in pancakes should be swollen. Then the pancakes will be juicy and the poppy seeds in them will fully reveal their taste.
Ingredients:
1 tbsp. Milk
2 pcs. Egg
1 sachet. Vanilla sugar
1 tablespoon Poppy seeds
1 tablespoon Sugar
½ tbsp Flour
Cooking oil
Cooking:
1. Heat the milk a little.
2. Beat eggs with a pinch of salt, add sugar, vanilla sugar, flour, poppy seeds.
3. Stir well, make a batter.
4. Let the dough stay to brew for 15 minutes covered with a towel.
5. Grease the pan with oil, bake thin pancakes on both sides.
Bon Appetite!
READ ALSO Chocolate Chip Pancakes with Raspberry Sauce Recipe
DON'T MISS Delicious Sweet Potato Pancake Lettuce Wraps Recipe