Remember the Cartoon Network commercials and specials that showed us the private lives of animated characters like Johnny Bravo, the Space Ghost or Speedy González? An illustrator created a very similar and funny series.
Ed Harrington of Virginia Commonwealth University is a graphic designer who for the past 20 years has dedicated himself to showing us the hidden side of our favorite film and television characters in a highly original, creative and comical way.
This illustrator did not actually intend to create a complete series on his account of Instagram: Nothing Happen Today, which will show these characters in different everyday situations; He just thought about movies and cartoons that he liked and are part of pop culture, to give them a twist with a touch of humor:
I just tried to draw things that I like and I find them fun. Usually, I just think about how life could be different or difficult for these characters. Or I like to think about parts of a character that we never see and what could have been hidden all this time.
What do Darth Vader, Leono or He-Man do in their spare time when they are not in front of the camera? That and more Ed shows us in these 30 funny illustrations of the protagonists of our favorite shows and movies:
1. Playing with Cringer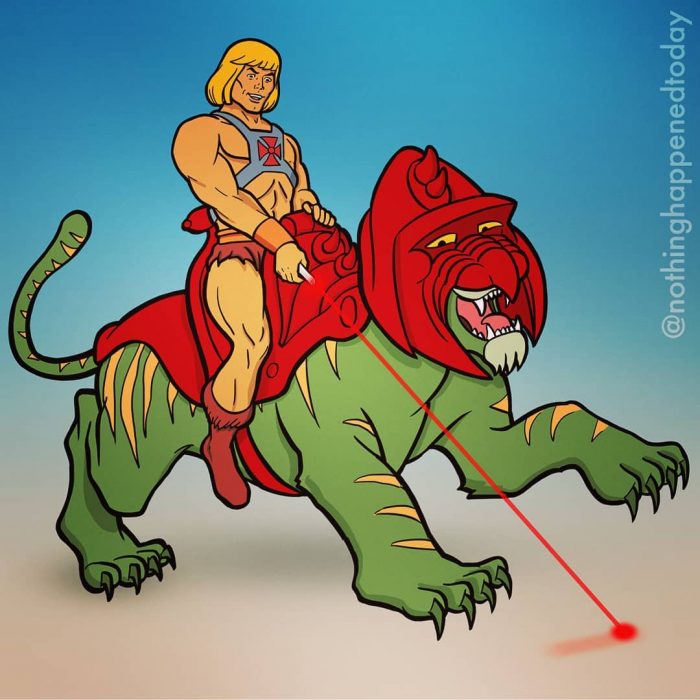 2. Charlie scissor hands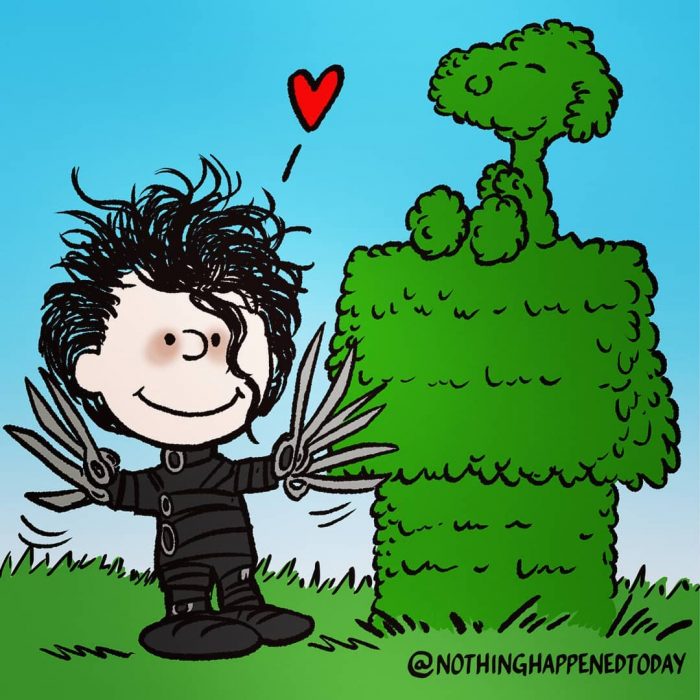 3. The King of the Hill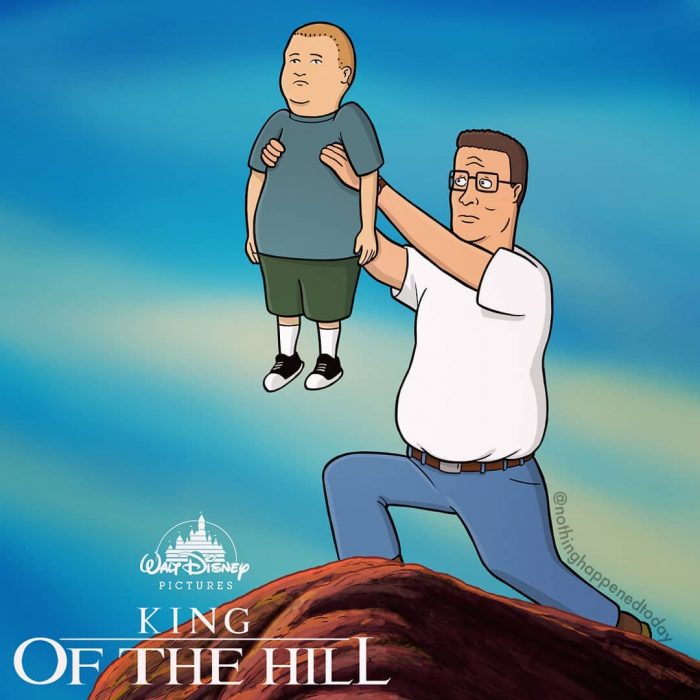 4. Maldi-tasea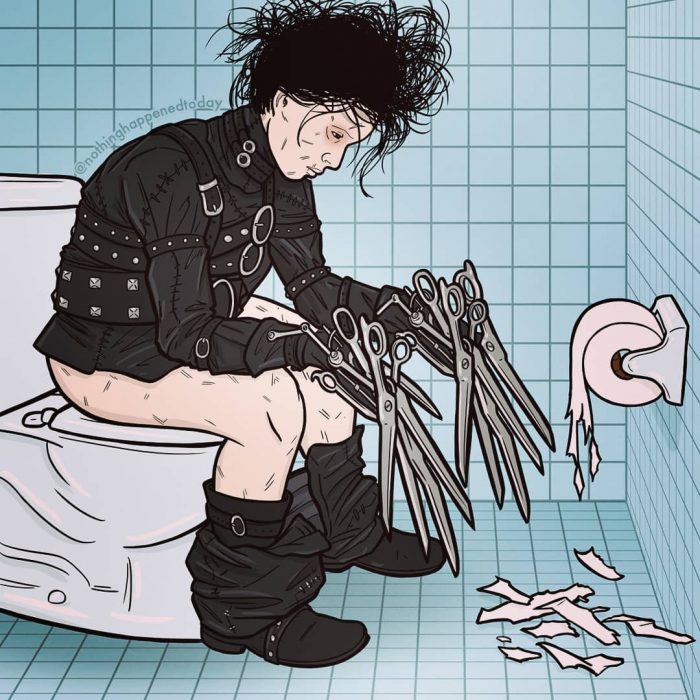 5. So that's what they really look like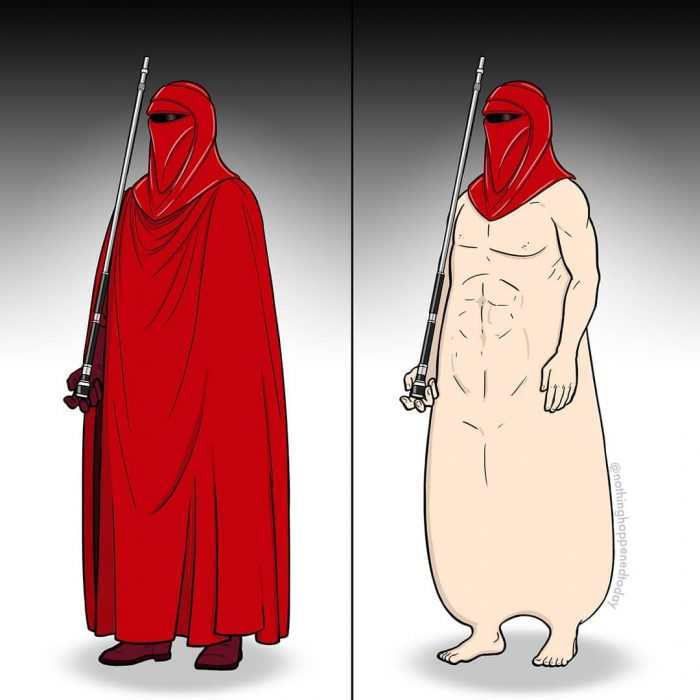 6. Jorge is curious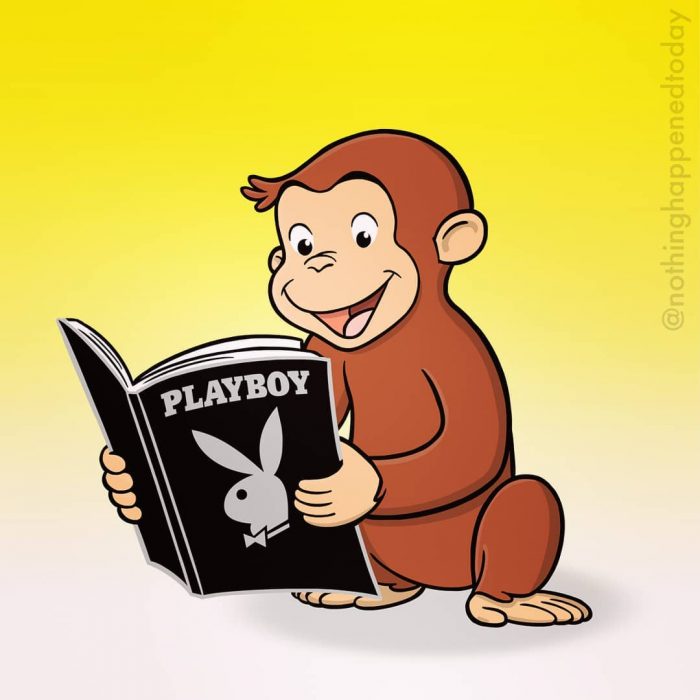 7. This is what a Monday looks like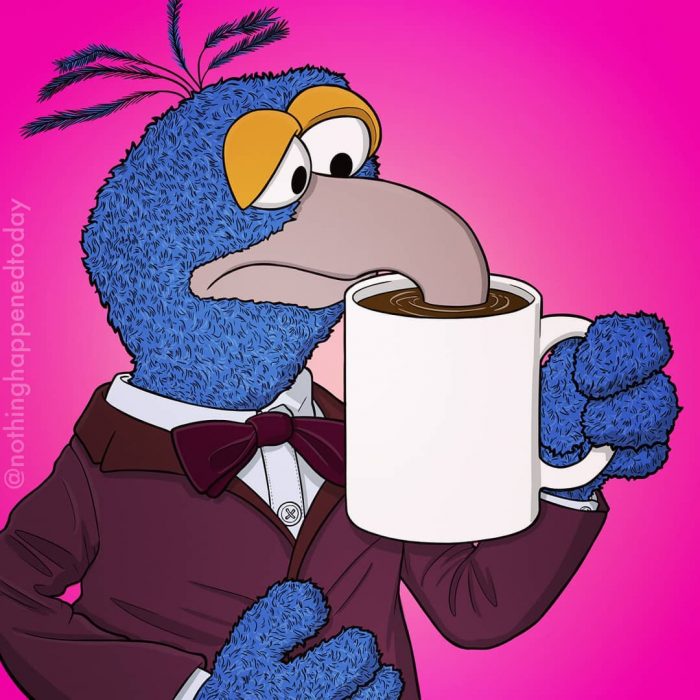 8. Pooh is in the wrong forest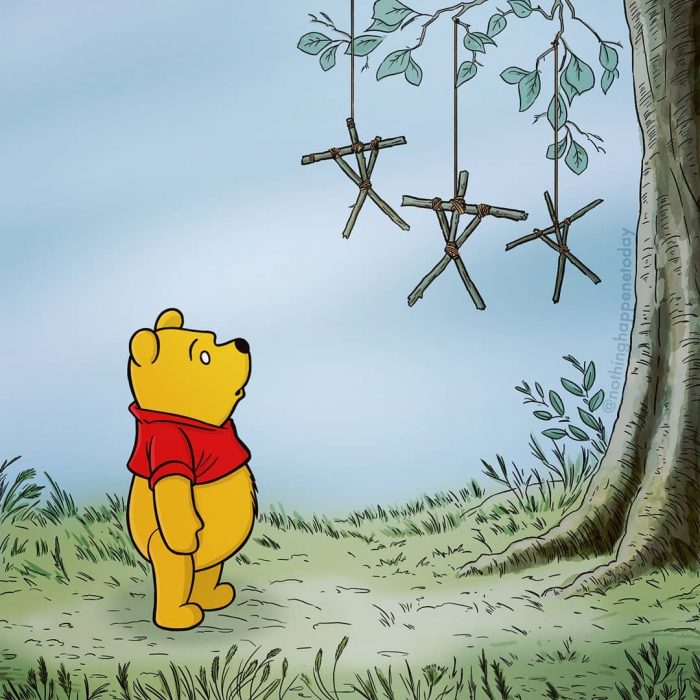 9. Barbara and Adam costumes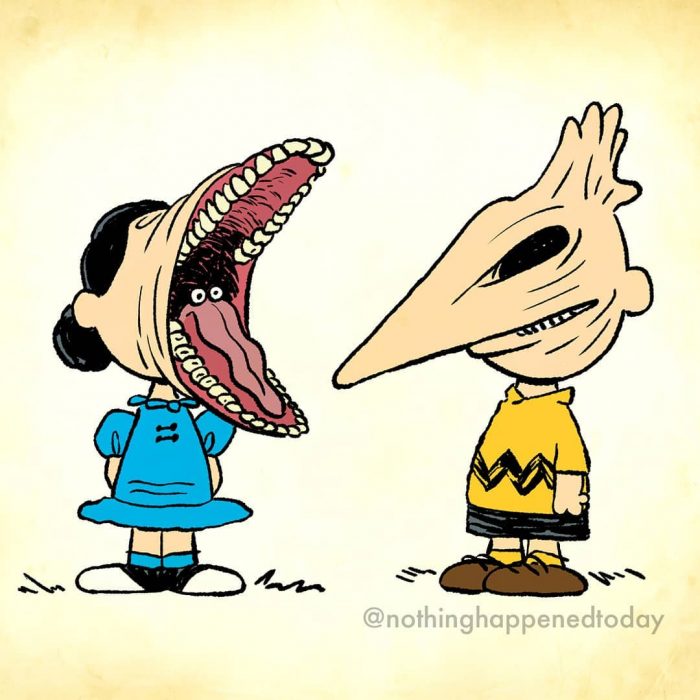 10. Playful Leono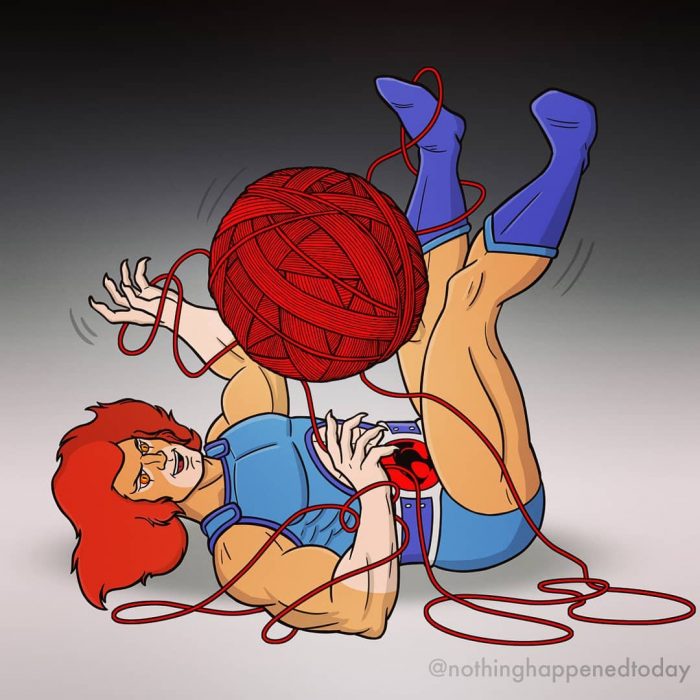 11. For a perfect evil smile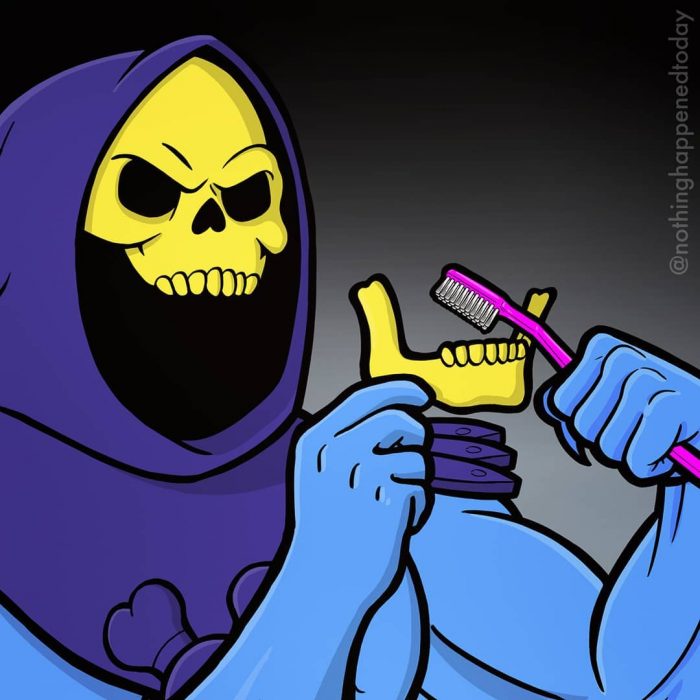 12. Zero in Stranger things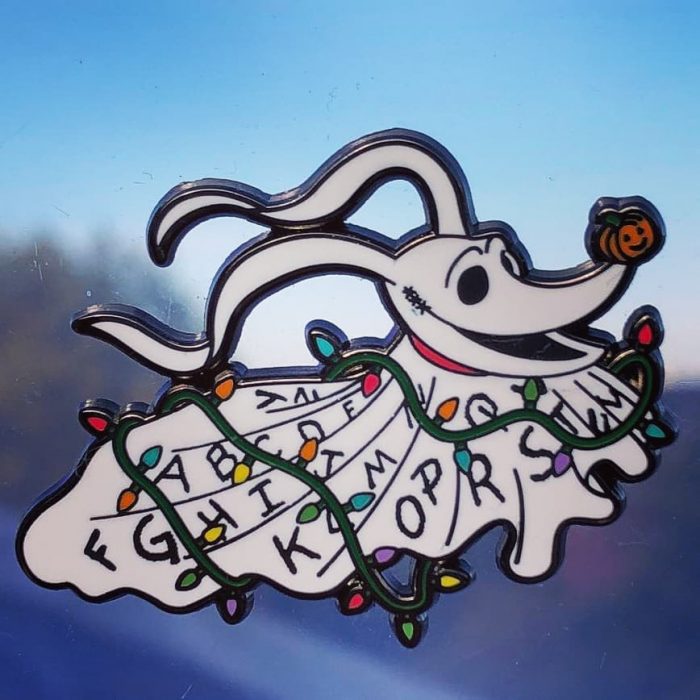 13. It's the cycle of life, Morty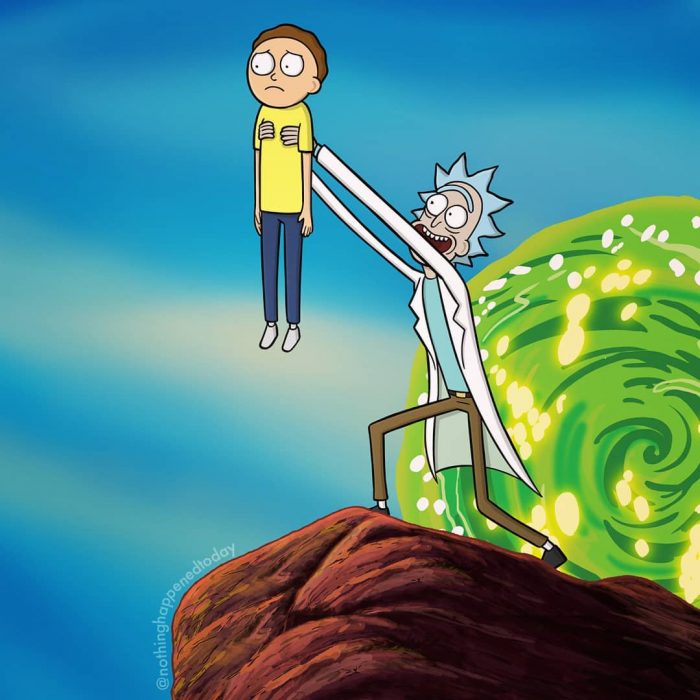 14. I just took it out of the laundry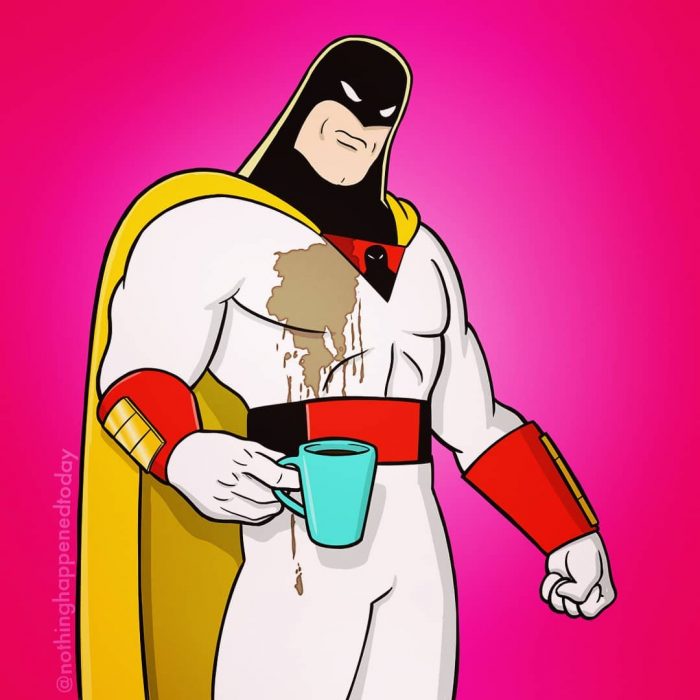 15. Star Parties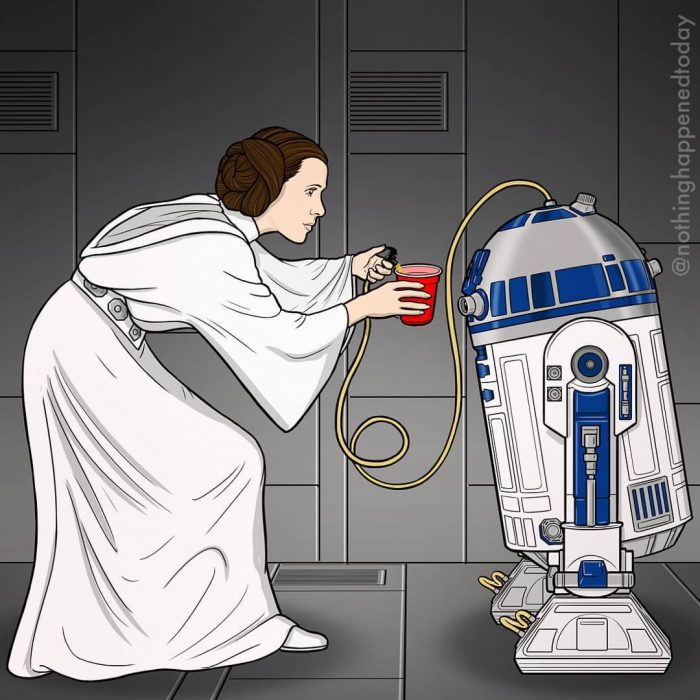 16. What we did not see in Thundercats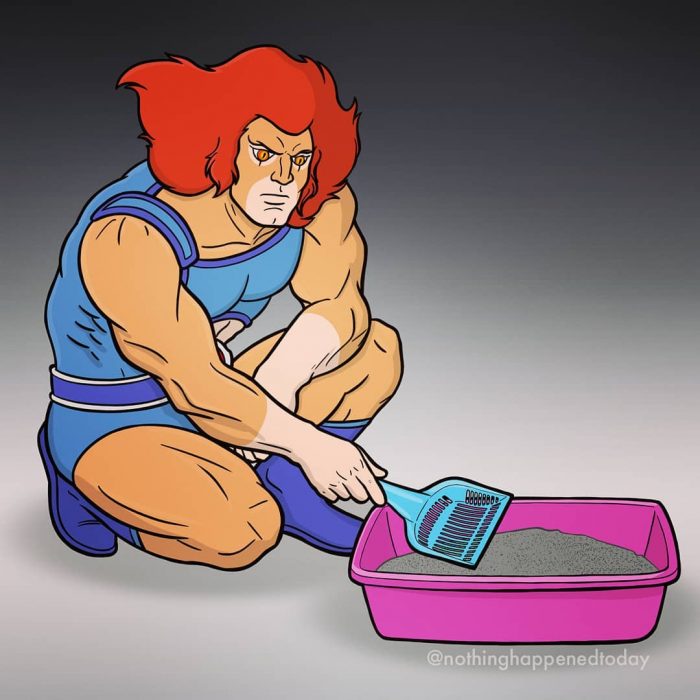 17. I already have the power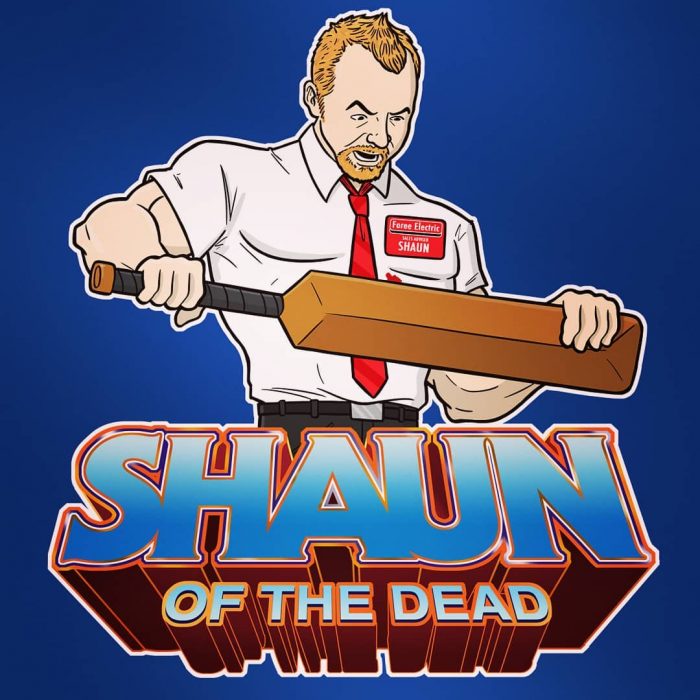 18. Dessert time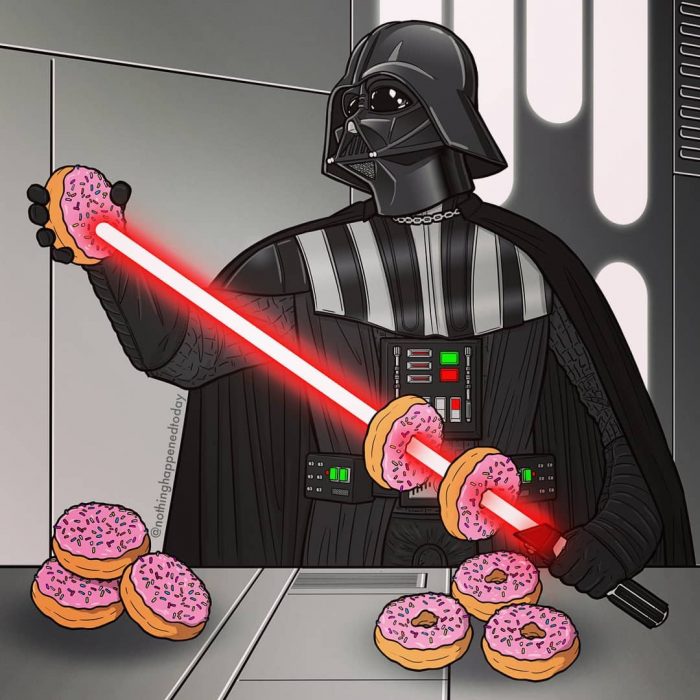 19. A ballad for Selina Kyle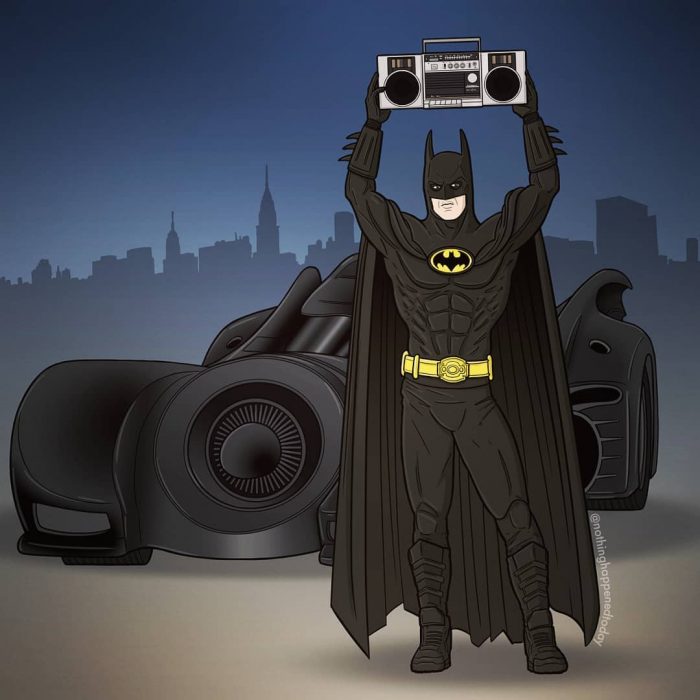 20. This crossover it is possible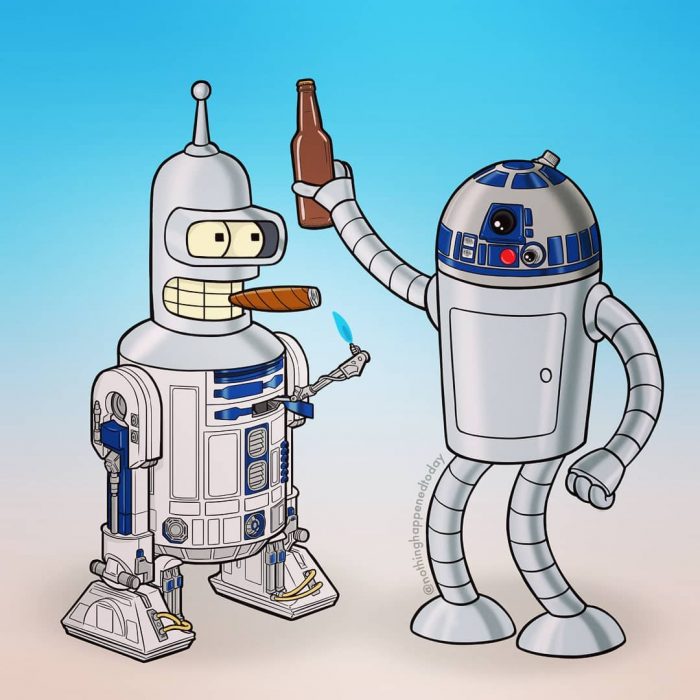 21. Isn't that very powerful?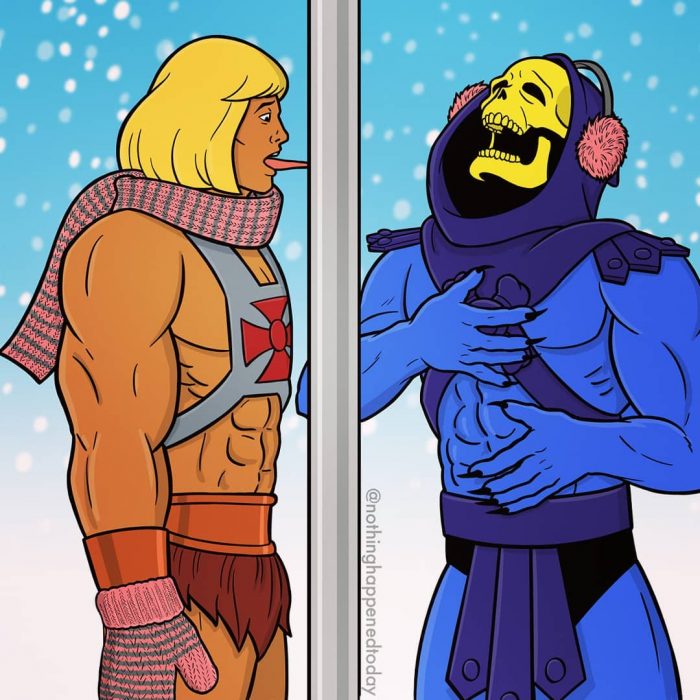 22. Macabre decorations from hell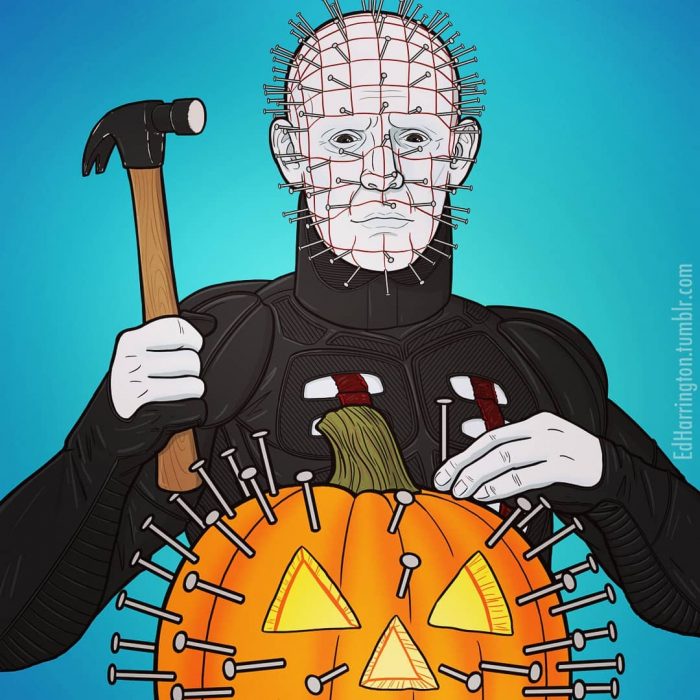 23. Your lucky sock ruined everything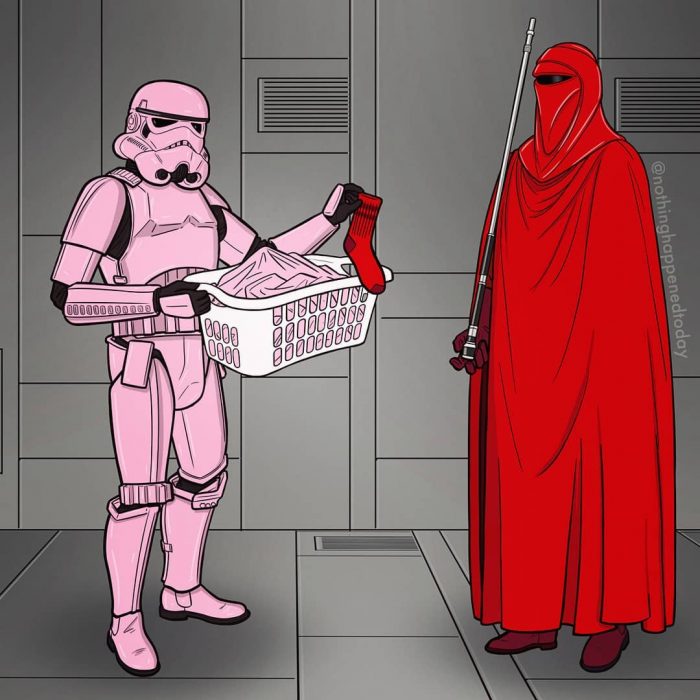 24. It comes, it comes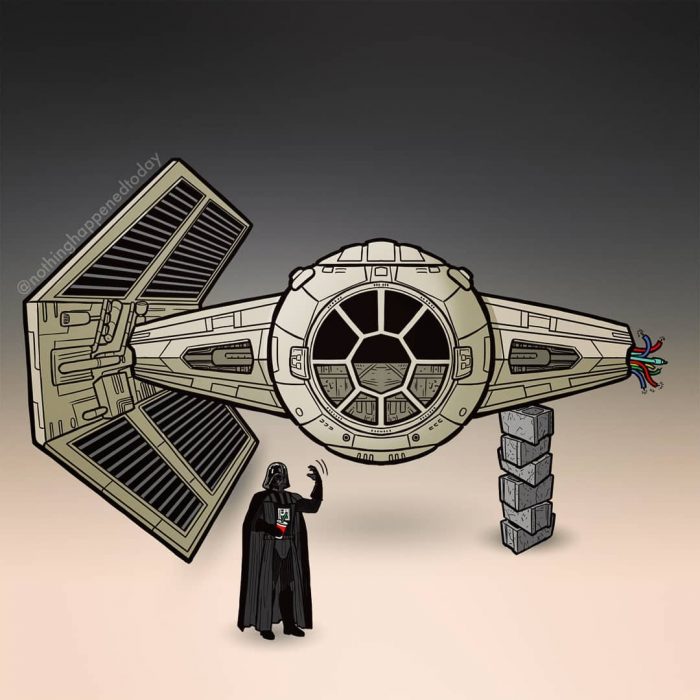 25. When you don't have a plan but you don't even want to go out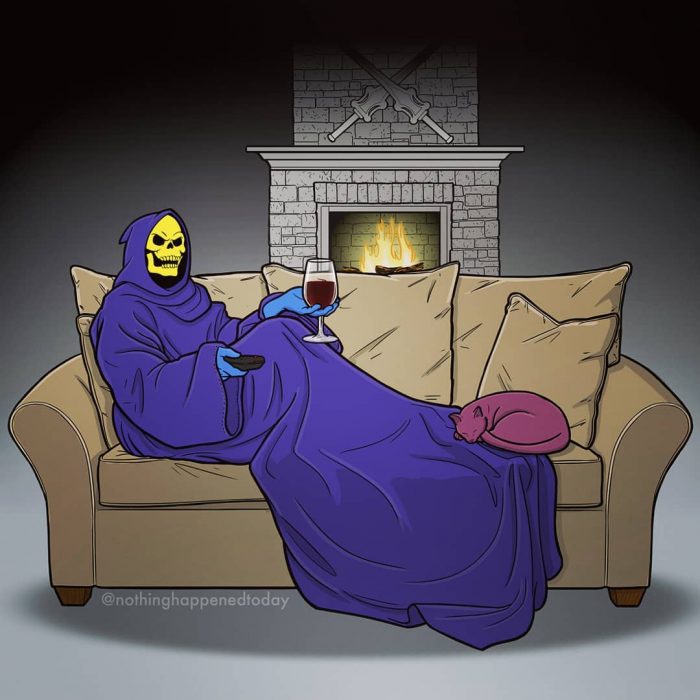 26. Oh damn not again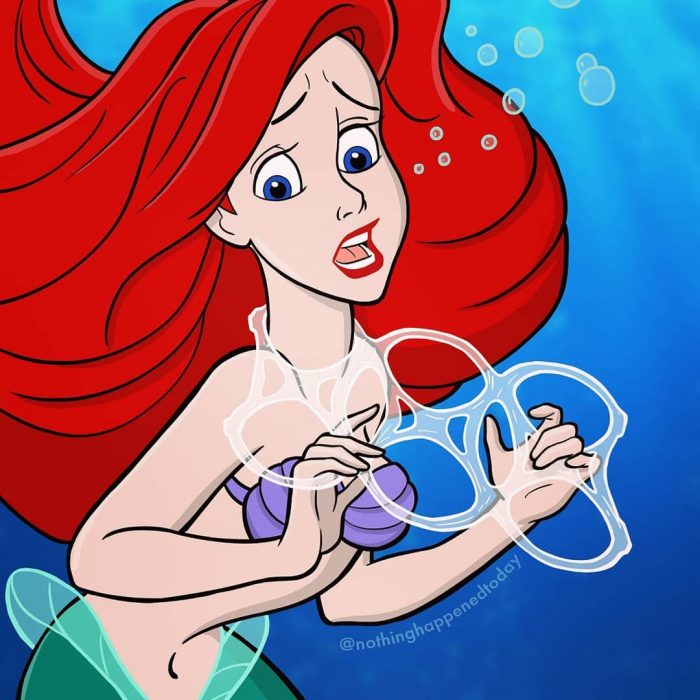 27. I always thought I was bald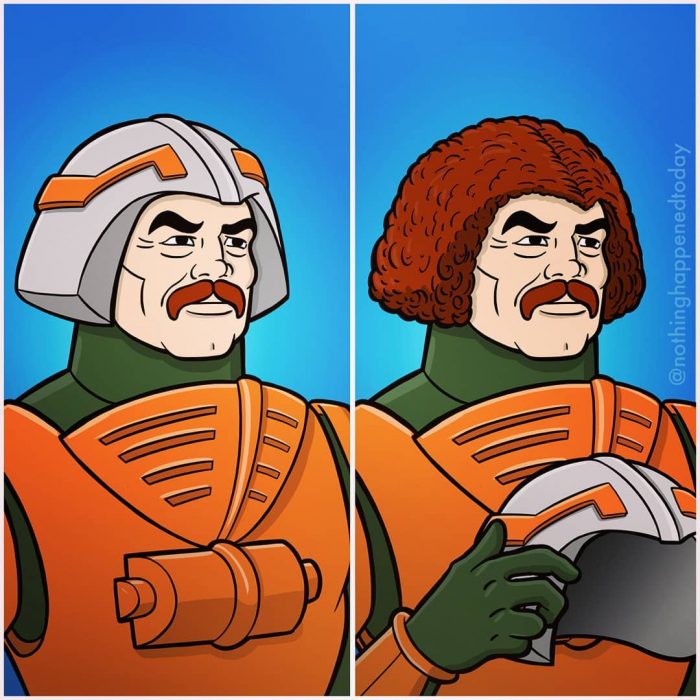 28. Skeletor is a complete troll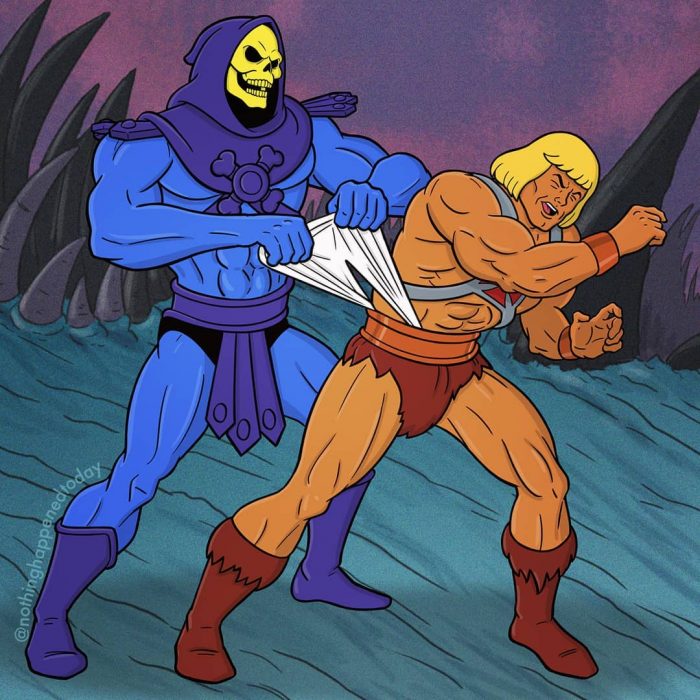 29. Pium, pium!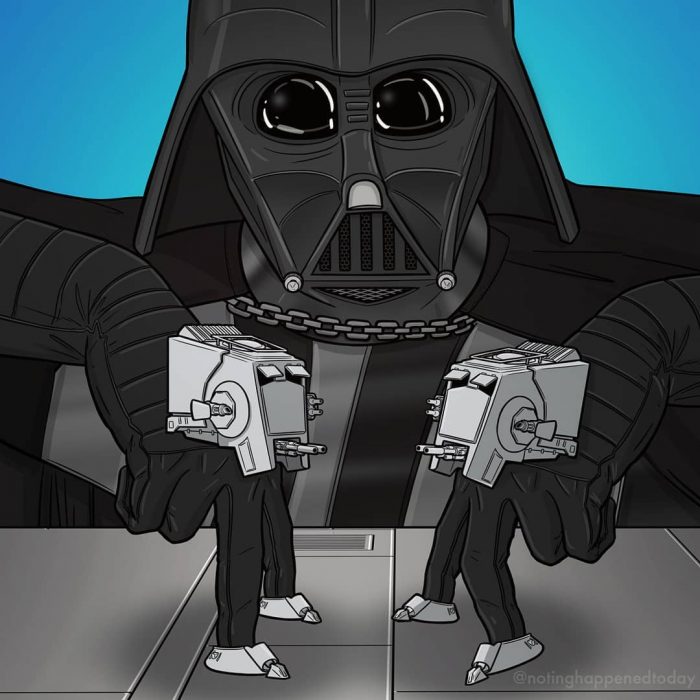 30. Food of Friday the 13th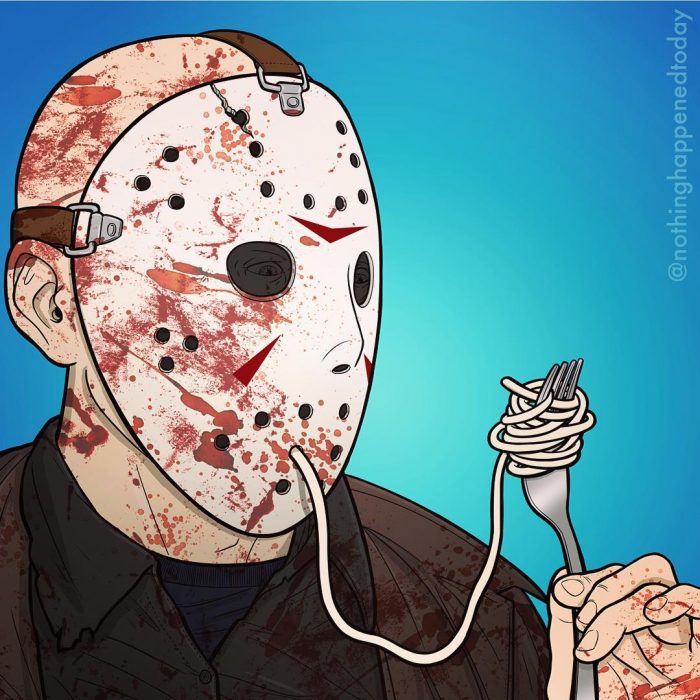 READ MORE FOR ADULTS: THE ARTIST IS FUNNY AND EVEN "PIQUANTLY" PHOTO-SHOPPING DISNEY CARTOON CHARACTERS
READ ALSO THE FIRST AND LAST ROLES OF FAMOUS ACTORS: KATE BECKINSALE, KEANU REEVES, RYAN GOSLING