This Grilled Southwest Chicken marinates in a delicious blend of spices and flavors and is grilled to perfection. It is the perfect addition to a variety of recipes or delicious if eaten solo. This recipe is so easy and will not disappoint.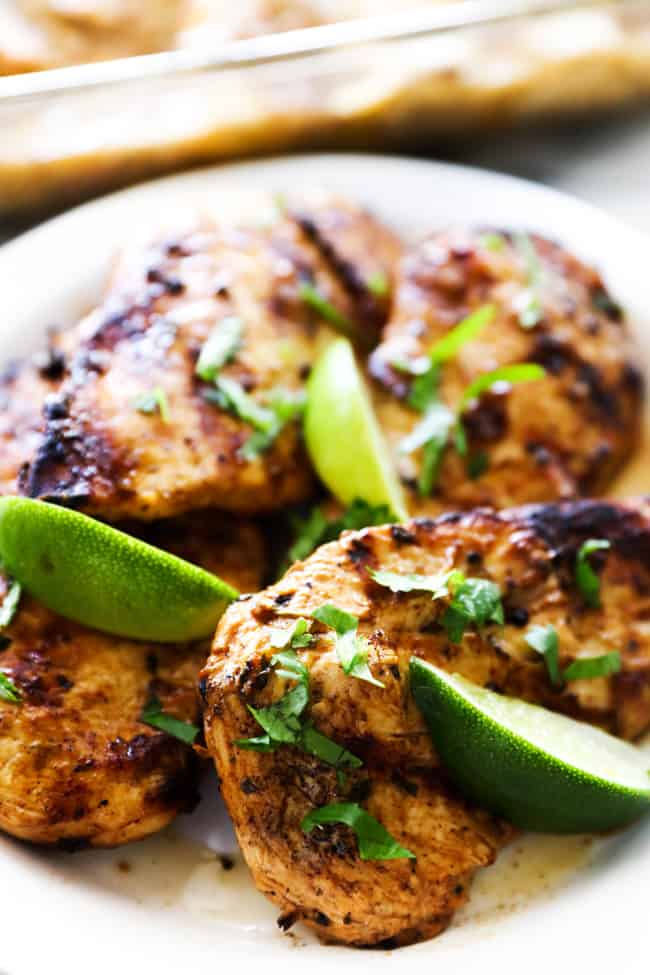 GRILLED SOUTHWEST CHICKEN
School is in session and so is my busy life. I have kids in grade school, preschool as well as a baby- life is a blend of sports, dance, homework and food. When it comes to dinner, I am trying to create and have most meal prep done by the time my kids walk in the door. Because when they get home, its go time and a juggle as to getting everything done and everyone where they need to be.
This chicken is outstanding. It marinates while we are getting all the kids organized and to their destinations after school and is ready to throw on the grill when its dinner time. We love to throw this is salads, tacos, burritos, you name it! It is also good as a stand alone on top of rice.

This is one recipe you are going to want for those busy days!
Grilled Southwest Chicken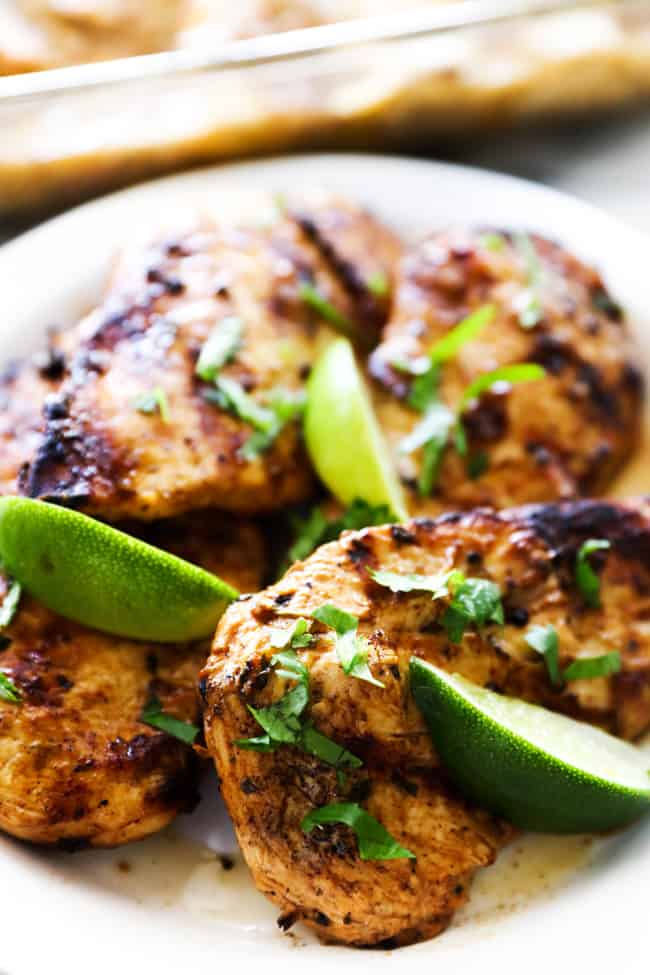 Author: Nikki
Recipe type: Chicken
6 boneless skinless chicken breasts
¼ cup lime juice
2 teaspoon chili powder
½ teaspoons paprika
1 Tablespoon minced garlic
1 teaspoon cumin
¼ cup chopped cilantro
1½ teaspoons salt
½ teaspoon pepper
Lime wedges to squeeze over the top when cooked
Combine lime juice, chili powder, paprika, minced garlic, cumin, salt, and pepper into a large container or Zip-lock bag. Mix all ingredients together and add chicken. Marinate for at least 4 hours, can be refrigerated over night.
Grill chicken 5 to 6 minutes per side. Chicken is done when it reaches an internal temperature of 165 degrees F and chicken is cooked through.
Squeeze fresh lime juice over the top and serve.
Enjoy!
READ Roast chicken with Brussels Sprouts. The ultimate roast chicken recipe by Souvlakiforthesoul
READ MORE Melt in Your Mouth Chicken Dinner Recipe