Make rich, chocolatey, homemade donuts right in your own kitchen! These donuts are baked, not fried, and even include a surprise ingredient to make them a more balanced treat.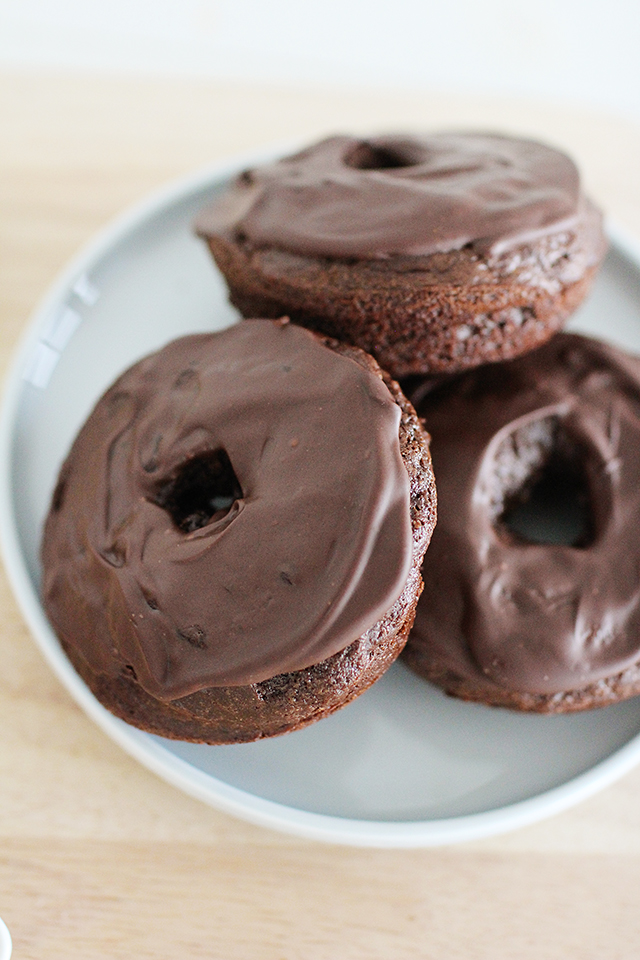 Care for a cakey, delicious chocolate donut? Made in your own kitchen? Without all the processed frying oils, and minus cups and cups of sugar? (Yes, this offer just keeps getting better and better.)
When we make treats like these homemade donuts at home, we get to enjoy fresher flavors and better nutrition- so important to us when we're feeding our kids!
These chocolatey homemade donuts taste sweet and indulgent, and are topped with a thick, rich glaze made from two simple ingredients. Try them the next time you're looking for a lightened-up dessert.

OUR LATEST VIDEOS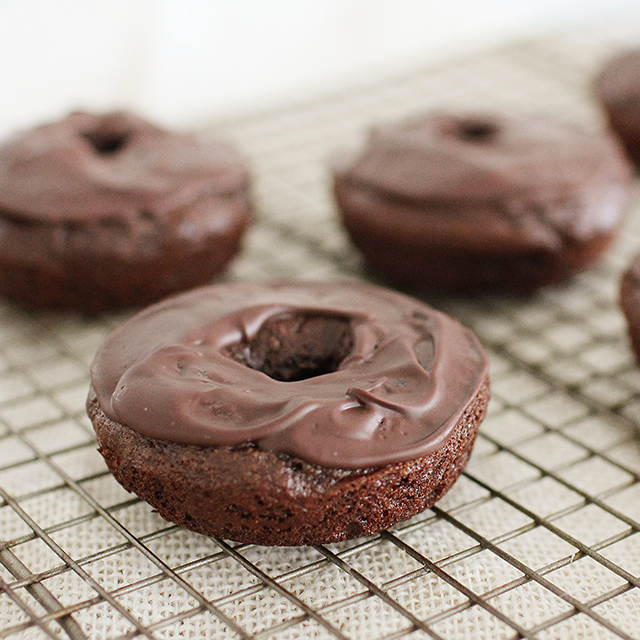 What Makes These Homemade Donuts Healthier?
Store-bought donuts lose nutrition points in a few major ways. First, they're loaded with sugar. Second, their macro-nutrient profile is strongly skewed towards simple carbohydrates and processed oils.
These yummy homemade donuts win back both those points. We wanted to sweetened them naturally, so we chose honey; you'll find no refined sugar whatsoever in the batter. (Yes, the glaze includes dark chocolate chips, and they do contain sugar. We're human.)
We also included chocolate protein powder, and cut way down on the oil in these donuts, to balance the macro-nutrients a bit better. Balancing fats, carbs, and proteins helps kids-and us-stay satisfied longer and prevent crazy blood sugar spikes. (You know how your kids act in the middle of a sugar-rush? Then you'll be motivated to prevent it.)
While these homemade donuts are still absolutely a treat food, they're a healthier alternative to store-bought donuts for kids who love donuts. Have a bite!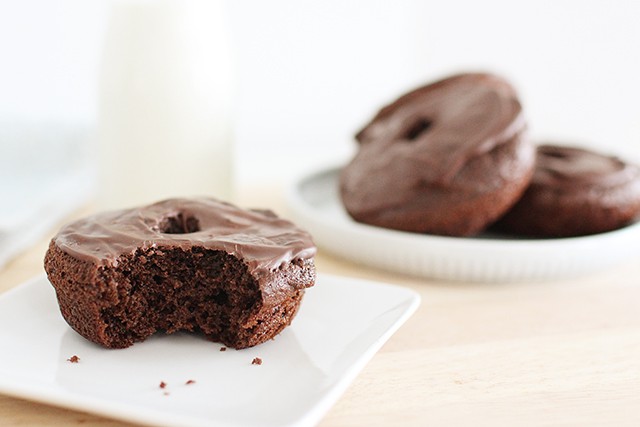 How to Make Homemade Donuts
To cook up donuts in the signature shape, you'll of course need to start with a donut pan. We love silicone because it's so easy to pop the donuts right out. You can buy a cute pair of silicone donut pans here.
Mix up the batter like you would for a cake: dry ingredients in one bowl, wet ingredients in another, then fold them together. When you're filling the molds, make sure you only fill the batter 2/3 of the way up the mold, to account for rising in the oven.
A couple tip about glazing the donuts: after your donuts come out of the oven, let them cool completely before you add the glaze. Then chill them to set the glaze, but not for too long. You'll want to take them out of the fridge and eat them at room temperature.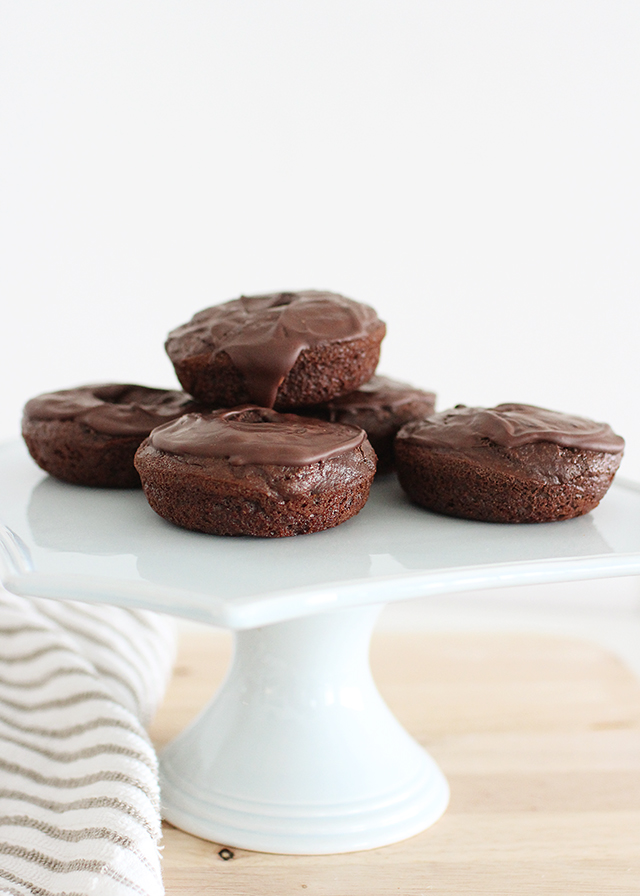 READ ALSO Simple Pecan Pie Recipe!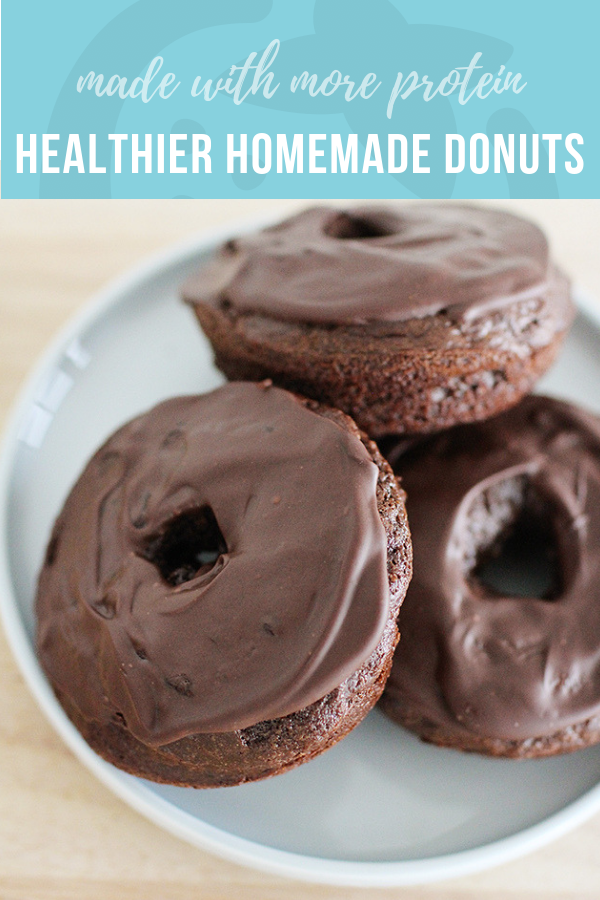 READ MORE Real Frying Pans That Look like Alien Planets
Sweets for joy! Eat and lose weight
First appeared on superhealthykids.com