December 25, Christmas celebrated in many countries of the world – one of the main holidays of the year. People carefully prepared for it, starting from the first days of December, and celebrities were no exception. Today in the magazine "Furilia" I will show you how and with whom they spent this
day.
How stars met Christmas
Outfits, greeting cards and, of course, decorated Christmas trees. Everything celebrities shared on their Instagram pages.
Kylie Jenner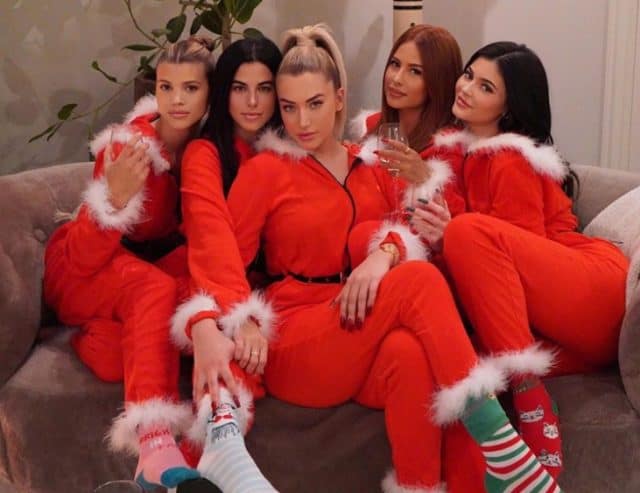 The reality star did not miss the opportunity to dress up for the holiday by choosing the same Santa costumes for herself and her friends. The 22-year-old billionaire did not stint on the New Year tree, which a whole team of hired people helped to deliver and decorate.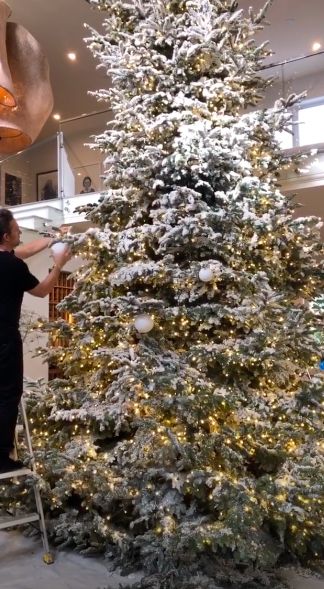 It turned out to be so huge that a ladder was needed. Judging by the photo, the tree is two floors high. But what a joy it was for Kylie Stormy's daughter to find presents under it in the morning.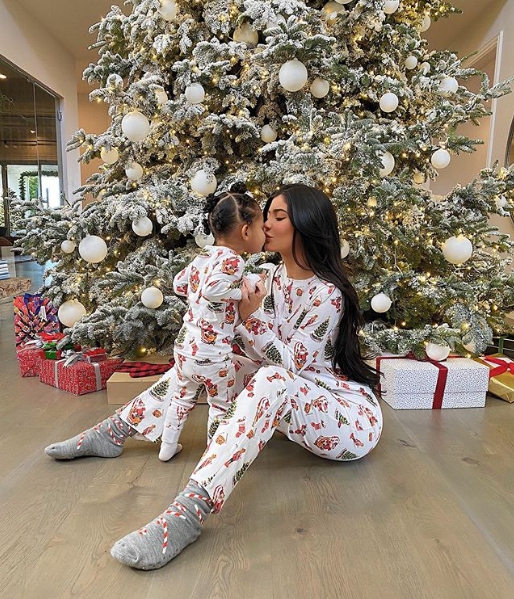 Well, a nice photo with mom on Instagram collected immediately more than 8 million likes!
Chloe Kardashian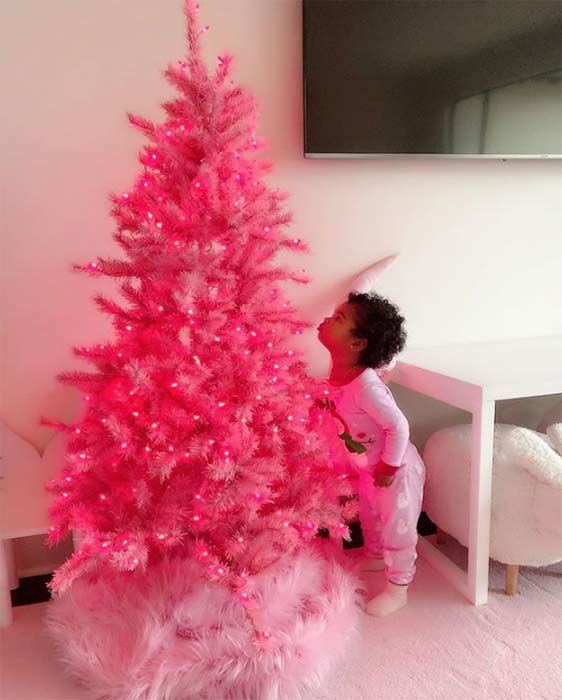 Chloe decided to keep up with her younger sister, who surprised the whole Insta-world with the choice of an artificial pink Christmas tree. Perhaps this was the wish of her daughter Tru, because the photo shows how the little one likes the New Year's beauty.
Kim Kardashian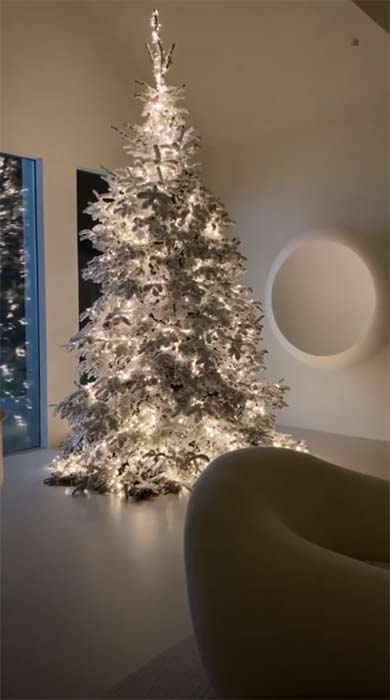 Well, since I've started talking about a famous family, it's impossible not to mention the most famous of the Kardashian sisters – Kim. Only the lazy did not discuss her Christmas tree on the net. She seemed boring to one, others found a solution to make her tree completely white – original and stylish.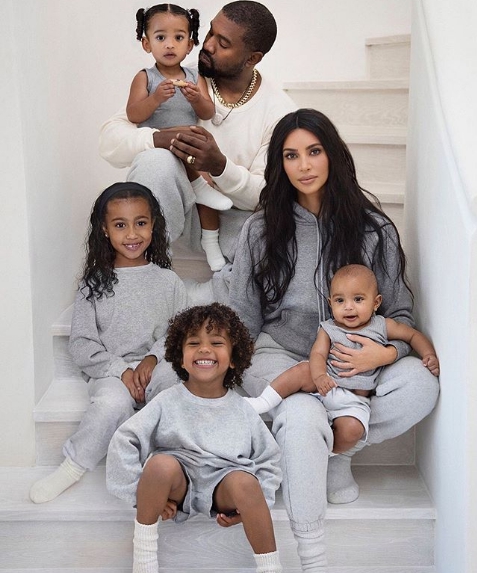 But the family shot was appreciated by everyone. On it, a secular lioness poses surrounded by her children and her husband. They are all dressed in comfortable clothes of gray color and are comfortable on the stairs, which makes the photo truly sweet, right?
Victoria and David Beckham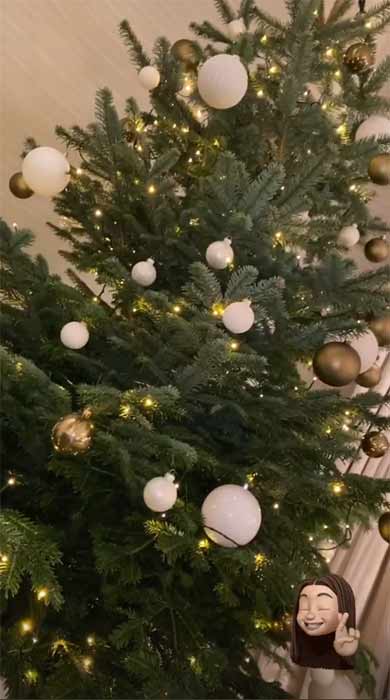 A married couple decorated their house in London with a herringbone in a minimalist style. Only white and gold balls are visible on it. Victoria, by the way, admitted that David did not appreciate her taste and would decorate the tree with a lot of toys, if he could.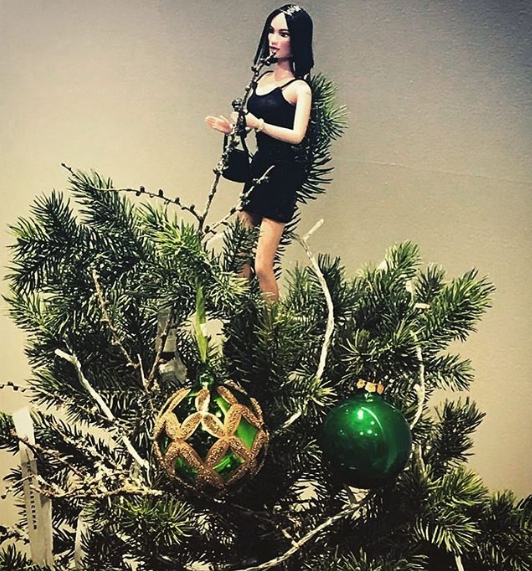 But in one of Victoria's offices at the top of the tree, her doll mini-copy of the times of the Spice Girls group appeared. Original, isn't it? We were pleased with the family and congratulations on Christmas, posting two cute photos on the net.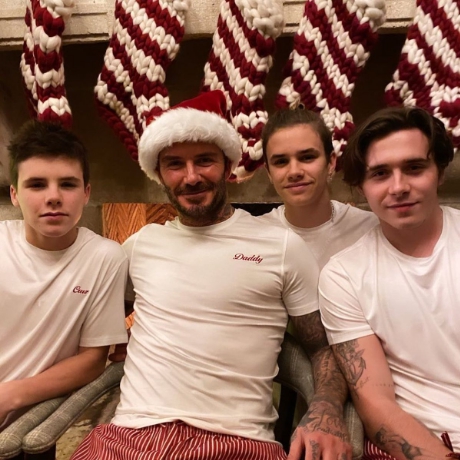 On one of them, only the male half of the family poses. And on the other, Beckham's only daughter Harper had already joined them.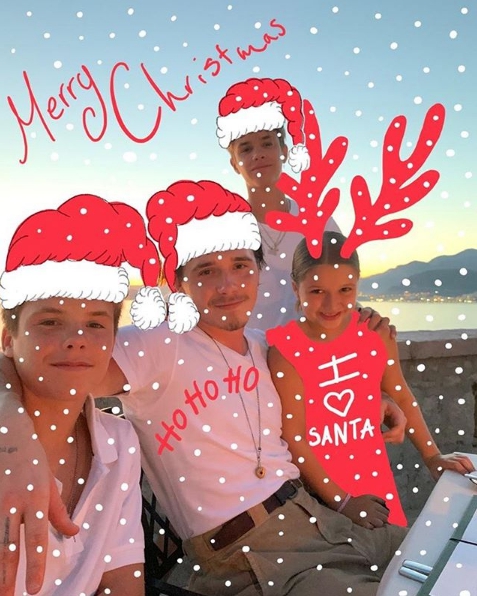 The photo is clearly edited, but it looks no less cute.
Katy Perry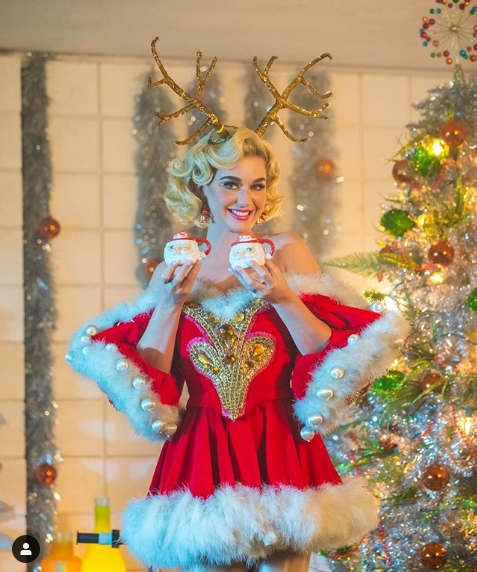 Shortly before Christmas, the American singer made a holiday gift to her fans by releasing a video for the song Cozy Little Christmas. In it, she appeared in the image of a seductive snow maiden decorating the Christmas tree.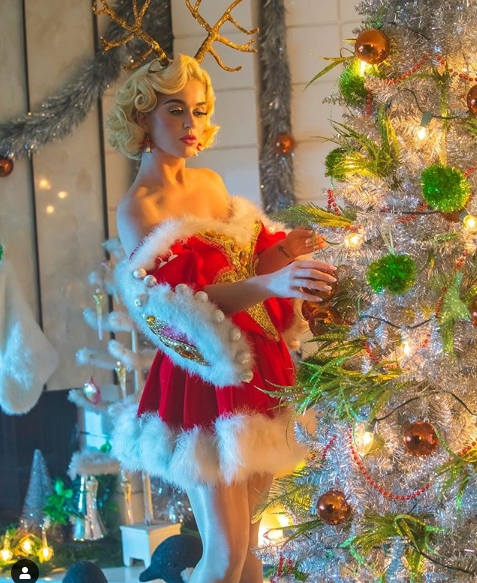 Katie posted the frames from the video on her Instagram, congratulating everyone on Christmas, and did not lose. They pleased her subscribers!
Mariah Carey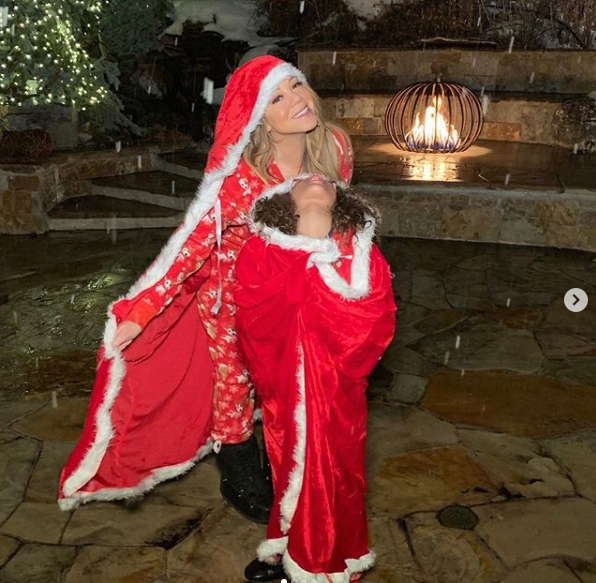 On her page on the network, the American singer began to post Christmas videos since mid-November. Not without the famous song All I Want for Christmas is You. By the way, Mariah herself and her children wanted to plunge into the real winter atmosphere and they went in search of snow.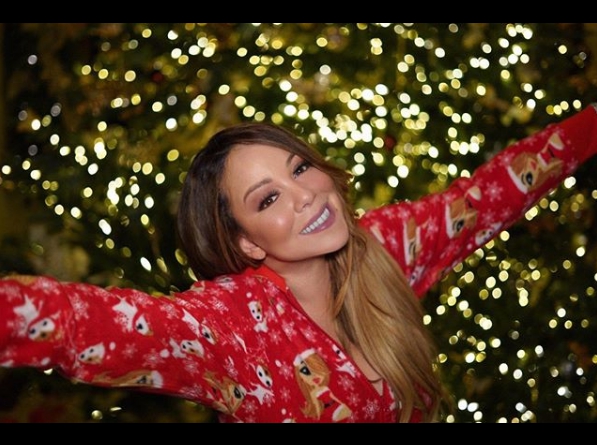 Monroe and Morrocan played enough in the snow with their mother, dressed in Santa's cloaks over cozy red pajamas.
READ ALSO Do Not Get Old! 7 People Who Seem To Know the Secret Of Eternal Youth
Miranda Kerr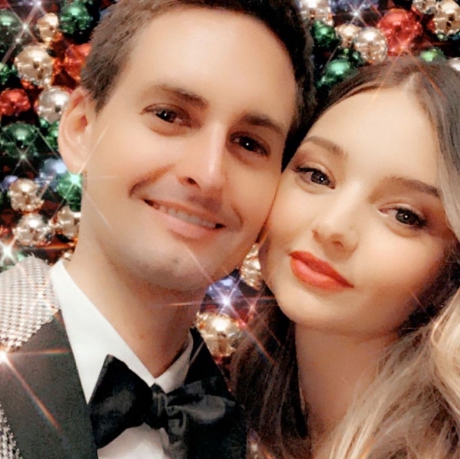 The Australian model became a mother for the third time in October this year. Now she and her husband Evan Spiegel have two joint children – Hart and Miles. The son of Flynn also grows up in the family from the marriage of Miranda with Hollywood actor Orlando Bloom. Kerr shared a tender picture with her husband and congratulated everyone on the net, wishing Merry Christmas.
Chris Hemsworth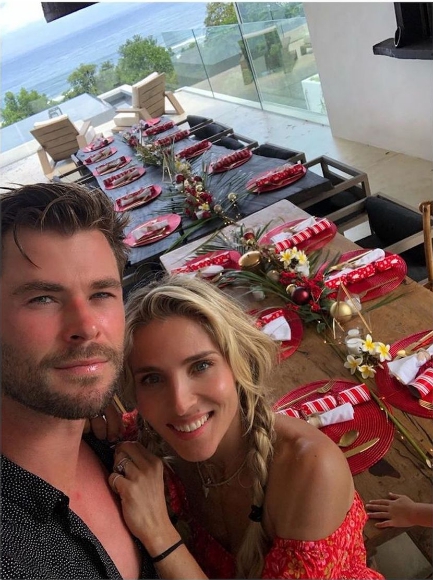 The Australian actor and his fiance Elsa Pataki first gathered guests for Christmas at his house in Byron Bay. Preparing for a family dinner, they actively shared on Instagram, where this holiday selfie also appeared. The couple did it shortly before sitting at the table and celebrating Christmas.
Hugh Jackman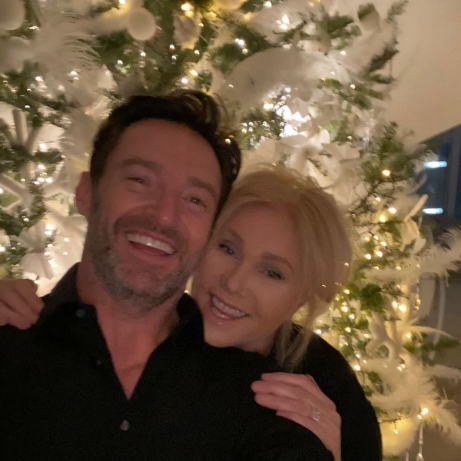 A well-known actor of Australian descent posted on his page a cute Christmas photo with his wife, succinctly signing it: "Merry Christmas from our home to you!" It seems that most of the celebs chose to stay at home with their closest and closest that night …
Jennifer Lopez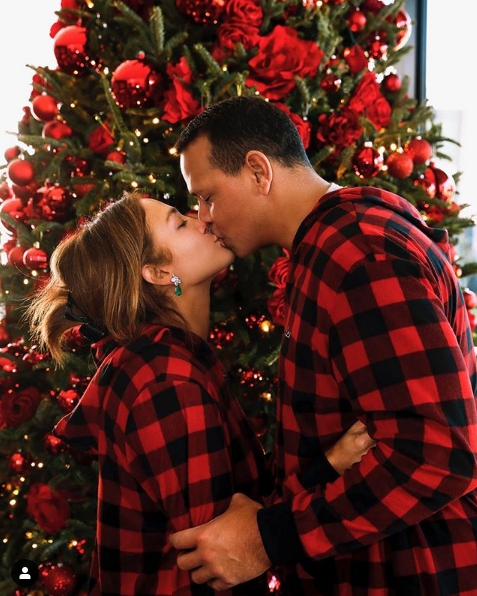 The famous American singer and actress was no exception. She decorated the Christmas tree in red colors and posed with her love for a family card. On this occasion, Jennifer and Alex Rodriguez put on comfortable plaid pajamas and stayed home.
Robby Williams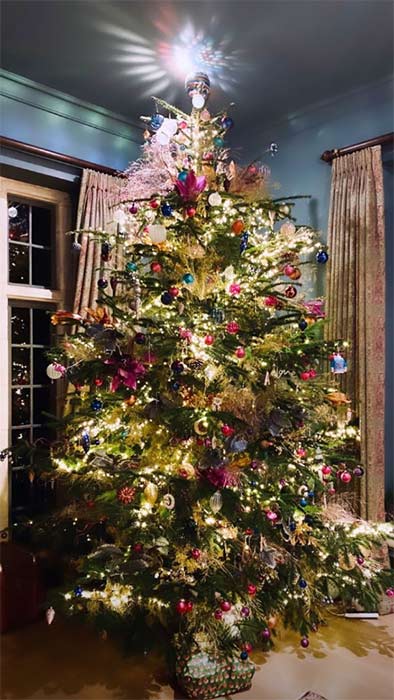 The British singer and musician surpassed himself by decorating his London house with a huge spruce with a glowing disco ball instead of a star. His wife, Ayda Field, even named the tree Good Sharon, as opposed to a song called Bad Sharon from Robbie's new Christmas album.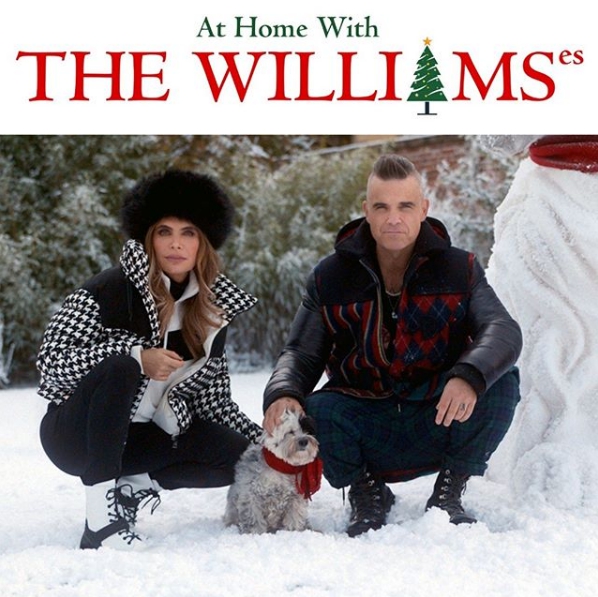 A little later, the couple pleased the fans with a joint winter picture taken in the snow.
Britney Spears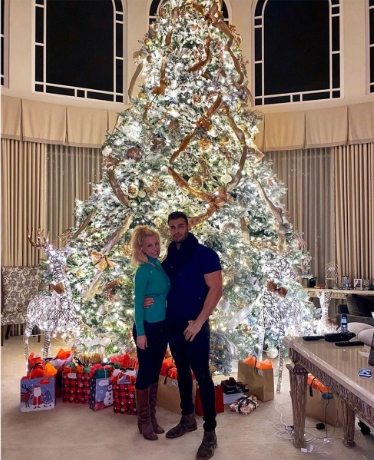 The pop princess was generous with the incredibly beautiful and tall Christmas tree she had set up in the lobby of her mansion in Thousand Oaks in California. A joint photo with fiancé Sam Asgari Spears simply signed: "Merry Christmas!" But the coach showed a sense of humor by joking on his social media page that Britney got angry at him and handed out his phone number to all the children, assuring that this is a hotline with Santa Klaus.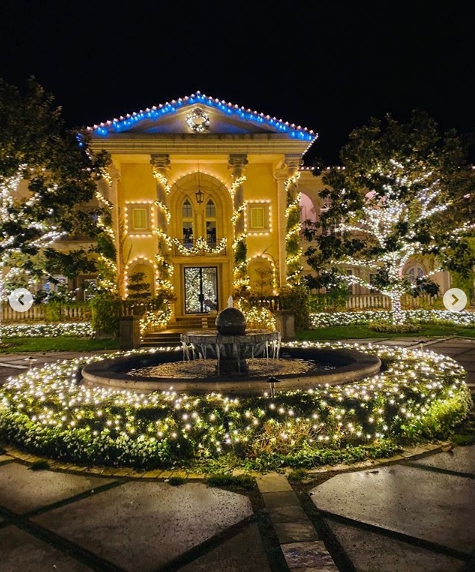 Outside, her house looked no less charming. The American pop star decorated everything around with lights, turning the facade of the building into one solid illumination.
Hillary Duff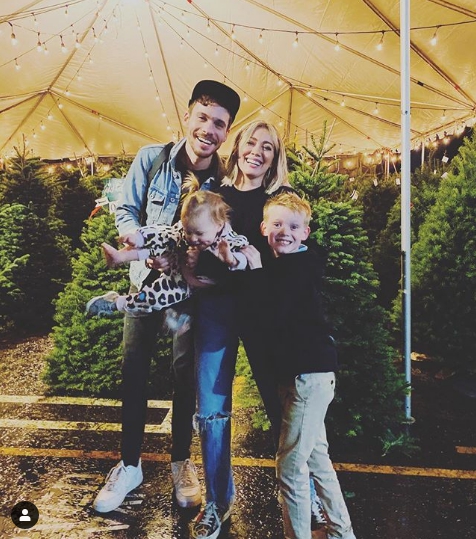 On the eve of Christmas, a Hollywood actress visited her family at a Christmas tree farm, where she looked after the most beautiful tree for herself and her relatives.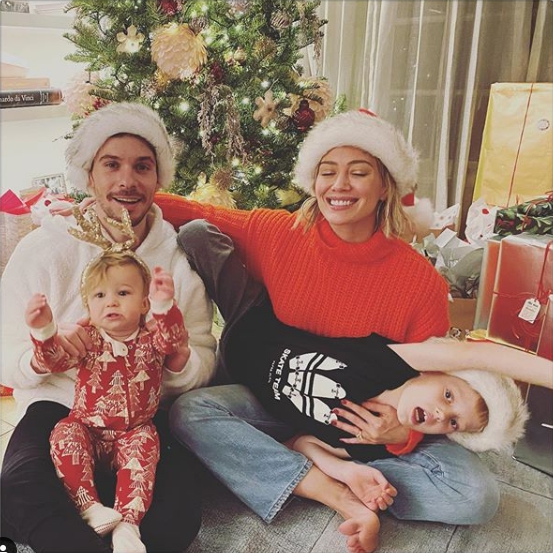 Decorating it, she decided to make a holiday card with her husband and children, signing it with some humor: "This is the best thing I have managed to do."
Tori Spelling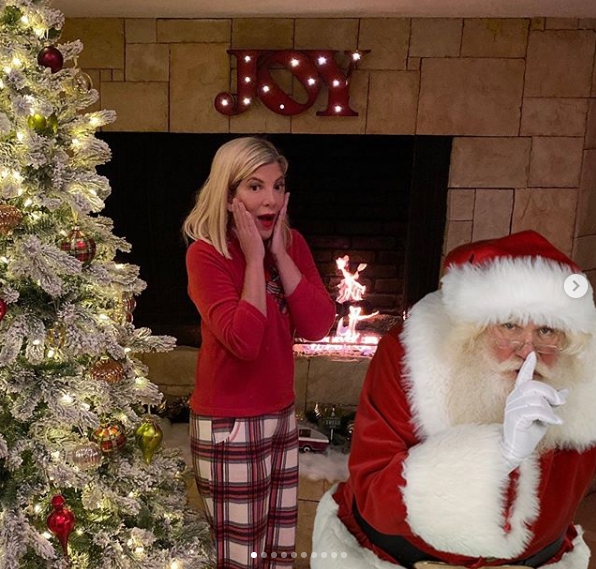 And this American actress managed to capture the photo of Santa Claus himself, who crept into her house with gifts. Needless to say, Tori was extremely surprised at his appearance?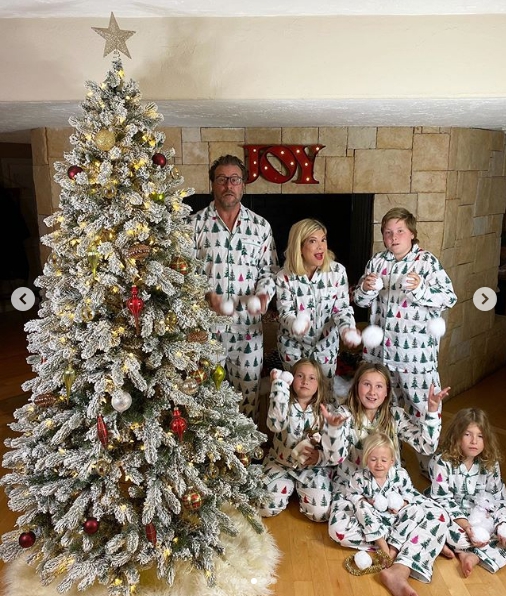 Before this, the actress with children and her husband dressed up a Christmas tree and played with them in artificial snowballs, having received a lot of funny, warm photos as a keepsake.
Kate Hudson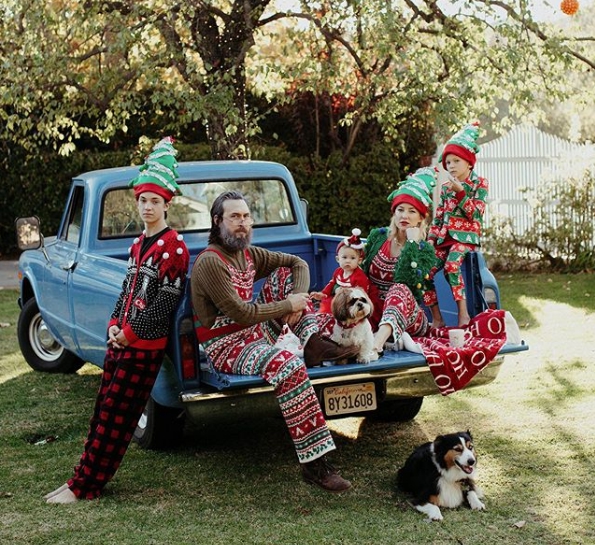 The Hollywood actress did not stand aside from the tradition of making beautiful Christmas cards. She gathered the whole family, dressing her in themed clothes, and captured the memorable moment, sitting in the back of a blue pickup truck. Kate did not forget about pets – two dogs.
Reese Witherspoon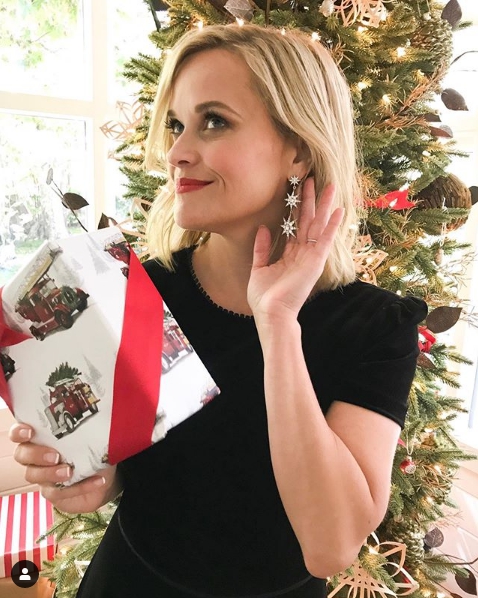 On Christmas Eve, the American actress uploaded a photo with a gift on the background of a decorated Christmas tree, asking fans a joking question: "Can I hear the jingle bells?" And a little later posted on Instagram a photo of her children, wishing everyone a merry Christmas.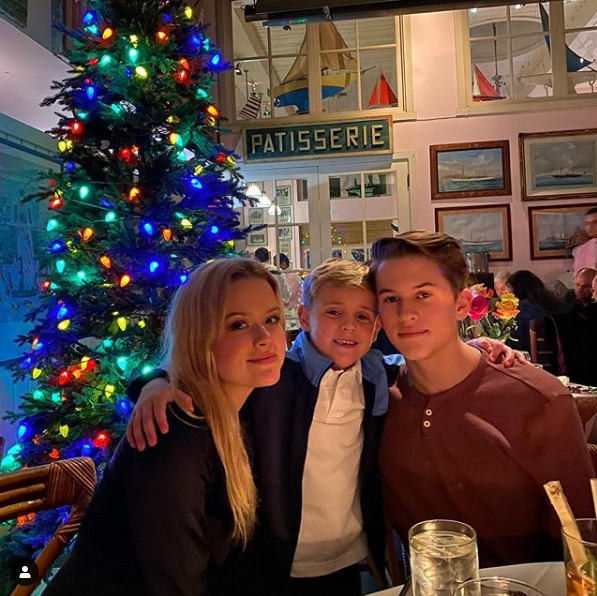 DON'T MISS Weird Funny Street Fashion in China that People Just Generally Ignore it. Not Us Today 🙂