Hyaluronic Hydrolate – the perfect moisturizer for any skin type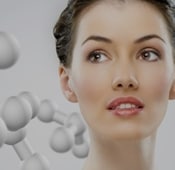 You can also make special masks and nourishing lotions for skin, hair, and nails on the basis of hydrolyte at home.
What are the hydrolates and how to choose the right one
Hyaluronic hydrolytes are made from different plants, the color, smell, and properties of the cosmetic composition depend on this. When choosing a product, individual preferences and skin type must be taken into account. For normal skin, you should pay attention to hydrolate:
daisies;
verbena;
lavender;
calendula
green tea.
The above formulations maintain the tone of the dermis, maintain elasticity, moisturize it, and refresh.
Hyaluronic hydrolyte will help problem skin:
lemon balm;
peppermint;
rosemary;
tea tree;
chamomile officinalis.
To slow down the aging process, it is recommended to daily treat age skin with hyalurate, which improves metabolic processes, restores cellular respiration, tightens aging skin, makes it more elastic, prevents wrinkles. This tool can be made from:
roses;
lemon balm;
ginseng;
lime
lavender.
Effectively moisturizes distillates that are too dry and prone to peeling:
jasmine
roses;
ylang ylang.
All these remedies protect the cells of the dermis from moisture loss, refresh, help to get rid of the feeling of tightness, peeling, discomfort.
Hydrolates that regulate the functioning of the sebaceous glands and restore the acid-base balance will be useful for oily skin:
sage;
rosemary;
wormwood;
lemon balm;
pine trees;
neroli;
peppermint.
Properly selected for the skin type, the hydrolyte will act more efficiently, so that you can get the maximum benefit from its use.
How to choose a quality hyaluronic hydrolate
READ ALSO Top 7 Beauty Products that You Should Not Buy
READ MORE Your Skin Will Say Thank You: 5 reasons to buy grape seed oil