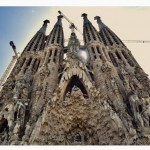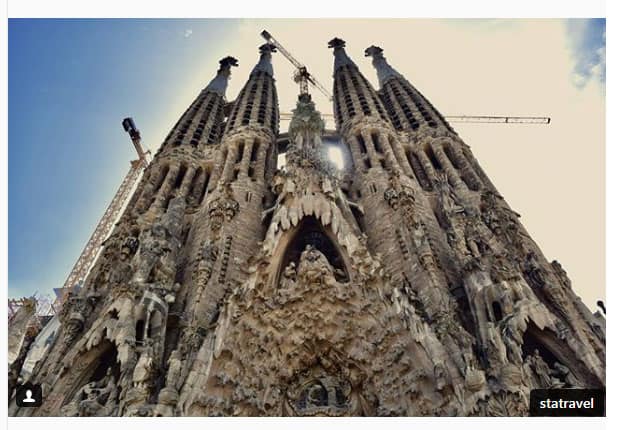 As part of STA Travel's recent #ThankfulForTravel promotion (which raised over $10,000 for our charity partners at Teen Cancer America!) we also entered every person who participated into a drawing to win a $500 STA Travel voucher!
UC Santa Cruz student, Andrew Garcia, was our lucky winner and we caught up with him to learn a bit more about his travel aspirations and what it means to him to be #ThankfulForTravel.
1.Tell us a little bit about yourself!
My name is Andrew Garcia and I am a third year Human Biology major at the University of California Santa Cruz. I am from beautiful, sunny San Diego which is where I draw the inspiration for what I want to do with my degree. I want to go to medical school to become a general practitioner to help my community.
2. What made you want to enter the #ThankfulForTravel promotion?
I have not had the opportunity to travel before my time in college. My mom got to travel all over the world when she was my age, inspiring me to do the same. This year I have had the opportunity to travel to the US's biggest cities, New York, Chicago, Washington DC, and even studied abroad in Barcelona, Spain. I am thankful for the opportunity I've had learn and inspire others to travel.
3. What's your favorite place you've traveled to?
My favorite place I have traveled is Barcelona, Spain. I speak Spanish and I have been studying Spanish culture for the majority of my life. Studying abroad gave me the opportunity to explore Catalonia. The nightlife and the beaches in Spain are second to none.
4. How do you think you'll use your $500 travel voucher? Any specific destination/trip in mind?
I have caught the travel bug! I want to get back out there to continue to explore. Spain was a great starting point because I speak Spanish. I did not have the opportunity to explore the rest of Europe while I was there, but I want to go to Rome next. I have heard nothing but good things and the $500 will help pay for a flight.
5. What's your #1 travel tip?
Walk. In Spain, I walked an average 9 km a day. I explored the city like few get to see it. Look beyond the top tourist destinations and go where the locals are, often they are very nice and invite you along on experiences you could never plan.
6. Hotel or hostel?
I prefer hotel, actually. Many other students while studying abroad choose to be in a hostel, however, I say hotel. Its private, and you get to take full advantage of the bed to do what you paid for, sleep.
7. Solo travel or group trip?
I had the most fun when I was in a group enjoying the nightlife. However, don't be afraid to solo explore, that can be very fun too.
8. Favorite travel souvenir to bring home?
I like to collect sports jerseys, especially soccer jerseys from the cities I've travel too. Great conversation starter when you wear it around town.
9. What's your #1 travel 'must-have'? (AKA; you never leave on a trip without this)
I need my headphones. Whether it be a long plane ride, a phone call home, or enjoying a little quiet time, I need my headphones. But if I had to choose the second item it would be my DSLR camera.
10. Where can people connect with you?
I am a California college student who explores biology, baseball, and the world around me. If you want to follow my story you can find me on Instagram @drewcr3w and on Snapchat awesomeandrew7.
The post Interview with #ThankfulForTravel Winner, Andrew Garcia! appeared first on .