Jodie Sweetin has led something of an eclectic life in between her first and second round of Full House filming. She freely admits to the ups and downs and occasional super rough-go's. It's the scars that define us as people. Those as sweet sextastic celebrity hotties, it's the scars and the willingness for MILFy ladies to go bikini bathing in Hawaii and being available for paparazzi photos.
Jodie showed off her Fuller body if you catch my drift, with boobtastic galore in a two piece swimsuit on an island vacation she's been playing up heavily on social media for her fans who can relate to her triumphant rebooting of her life. Not to mention the fact she keeps her body bikini sweet despite multiple baby making efforts. Let the other moms recognize her hard work, while we simply recognize how much we'd like to sneak into the all grow'd up Fuller House home of moms and get down to teaching some life lessons.
Good on you, Jodie Sweetin. The hotness should never be hidden. It may ebb and flow as with life, but when it flows, let it go, lady. The rest of the world is so much better for the sights. Enjoy.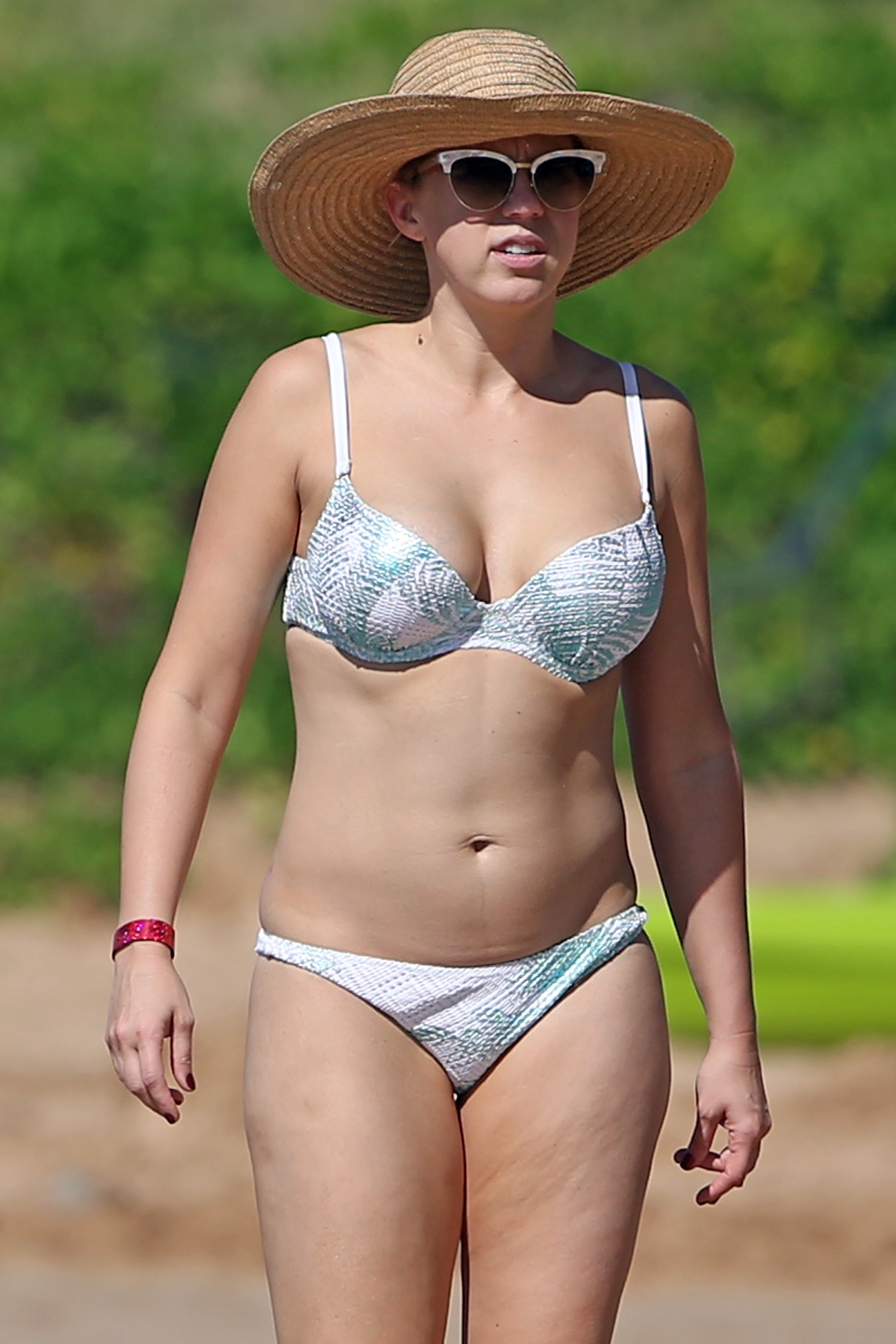 Photo Credit: Backgrid
Tagged in: bikini, full house, fuller house, hawaii, jodie sweetin
Comments