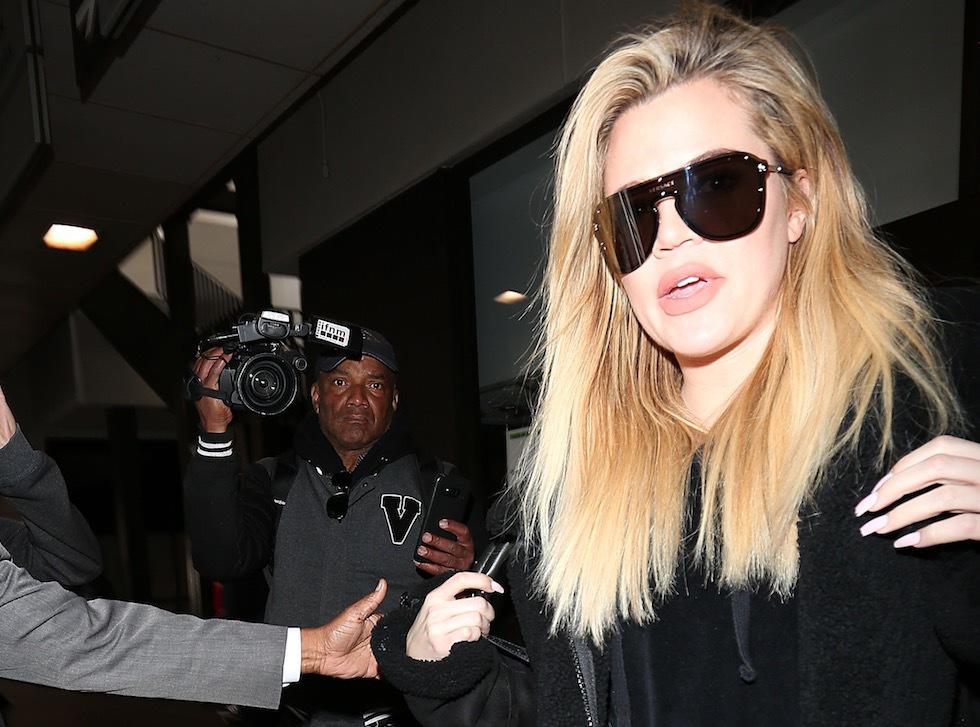 Khloe Kardashian can't do anything right. The fear of getting fat inspired P90X workouts while at the end of her second trimester. She knows any Kardashian that treads in obese waters drowns from depression, loneliness and financial instability. Just look at Rob. But with women being women they were quick to offer their agitated estrogen filled opinions online about Khloe's intense cardio routines. They wasted no time sharing unwarranted advice and even slammed Khloe for not putting the baby first. The only time anything named Kardashian thinks about kids first is when they're looking for career advancement opportunities on their knees and that activity doesn't exactly lead to pregnancy but there are baby wipes involved. Fortunately Khloe fired back at the bored women searching for situations to be outraged over online. She even shared a listicle piece from fitpregnancy.com as her facts source. Bazinga, she sure showed the haters up.
Haters gonna hate, hate, hate.

Ever since officially confirming her pregnancy, momma-to-be Khloé Kardashianhas been posting more and more snaps from her daily routine. As you might have seen this week, that included an intense workout (just like old times!!!) with sister Kourtney Kardashian.

Of course, it didn't take long for the mom-shamers to start preaching about what KoKo should and shouldn't be doing with her body while she's expecting.
Women arguing on the internet about how to behave and handle themselves is nothing new. Third wave feminism was pretty much birthed on Tumblr. I hope all of the in-fighting between women will cease because a house divided will always fall. But that wisdom most likely came from a white male and recently the world put them on the enemy watch list. So the statement is invalid and can be written off as detrimental patriarchal propaganda meant to cause division. Keep the preggo shaming up ladies.
For the ones who think they are physicians all of a sudden ??‍♀️ but MY doctor and I communicate and my workouts are cleared and highly recommended. Thanks kiddos! Don't make me stop sharing shit https://t.co/7raJUgmcBA

— Khloé (@khloekardashian) December 27, 2017
Photo Credit: Backgrid
Tagged in: khloe kardashian