Are you looking for a perfect gift for him? For your boyfriend, or husband-to-be, or is he your husband of 10 years; there is a perfect time piece for every man. A luxury watch works well for men of all age, from all profession, on all occasion. Men use watches every day, and that too when it is this luxe, a watch is that accessory which none will want to miss wearing.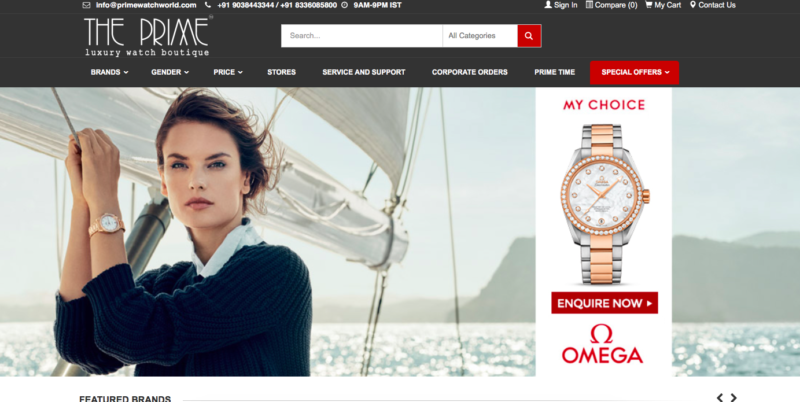 Although buying luxury fashion accessories and items from the flamboyant stores in upmarket shopping malls is a unique experience, there are many online website businesses that are trying hard to revolutionize the luxury fashion shopping. With handful of brands, limited stores and overall limited options for the new generation market in India, finding a super luxury time piece is really challenging.
This is where The Prime – luxury watch stores took over the challenge. With time, they have emerged as the largest luxury and Swizz watch retailer in India. They are now operating at over 20+ stores/outlets across India spanning in 5 states. They have collection of several luxury, premium and fashion brands.
For customers who have no access to their stores, yet wish to purchase genuine original luxury international brand watches, they have their own website, theprimewatches.com. The website is very friendly and allows to quickly going through each brand and their best of designs. This is the only website that displays major luxury brands watches all under one roof.
The website shows you a large catalogue of all genuine watches in several different range of price. Unlike other online shopping website which typically has 'Buy Now' options for their products, here at The Prime Watch Boutique website the customers have to leave behind their contact details. The staff from this luxury watch store will contact back to take the business further.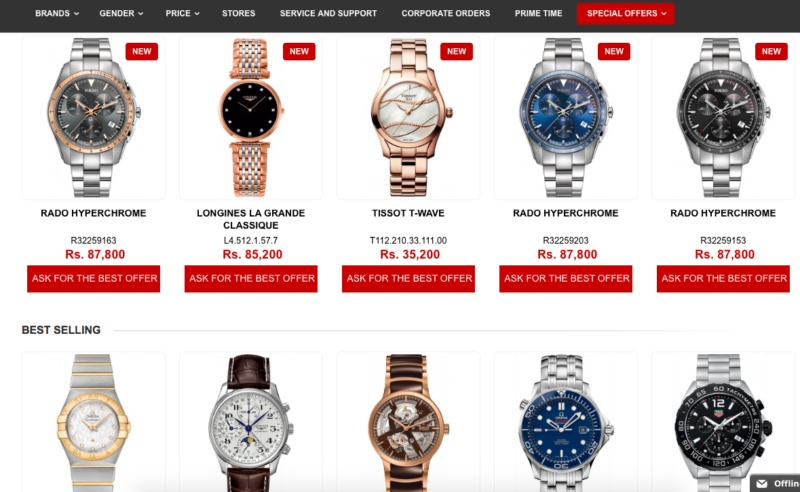 For example, if you are someone who are looking for Omega Watches price or something that fits your range, all you have to do is choose from the wide array of time pieces display on the website and fill the form of contact details when the page opens. You will be contacted for more details and you will be assured that the watches sold are original authentic and genuine.
Under the luxury watch brands, they have Longines, Omega, Rado, Tissot, and Tag Huer. For something fashion, they offer brads like Michael Kors, Fossil, Armani, Guess, and Victorinox. With a sea of young enthusiast youth generation in India, the style statements are ever evolving and the brands are constantly working on new designs.
At The Prime – Luxury Watch Boutique, they have an excellent service and support system too. The testing and caring for the luxury timepieces are done in an authorised way. So now, you can enjoy the luxury of owning most of the international brand watches.