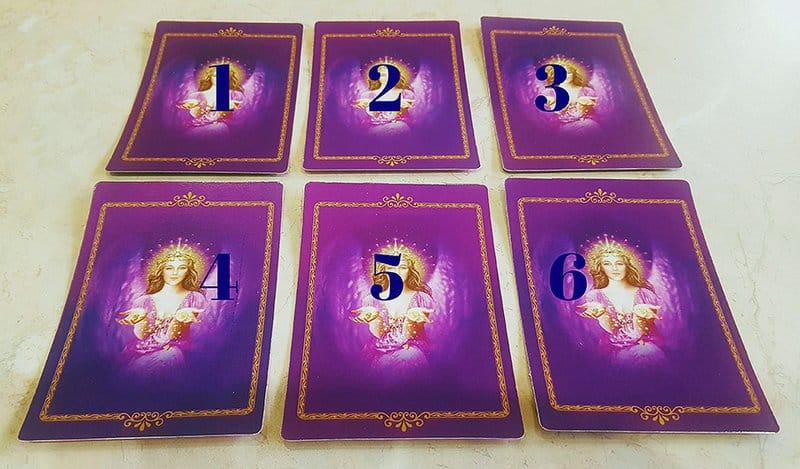 How often do we need just advice that it will encourage, give strength to action, and simply explain where to move on.
Our cards will give you the opportunity to receive this
magic advice. Think of any question requiring advice (or just
ask for advice in the near future), and choose one of 6 options.
1
Give and receive
Recently, in your life, the balance between what you receive and what you give has been disrupted. If you give significantly more than what you receive, you may have an unpleasant feeling that others are abusing your kindness. If the imbalance is the opposite, you can suffer from embarrassment, depression, and even guilt. Although maintaining a perfect day-to-day balance is unrealistic, to a certain extent it is entirely possible.
Every day, do something pleasant or useful for people, without expecting anything in return. At the same time, when someone offers you unexpected help, gives gifts or says kind words, say "thank you" without being embarrassed or tormented by guilt. If the relationship with some person develops so that you give more than you receive, do not hesitate to talk about your needs and seek help.
Additional advice:
In relationships with each person, try to
equally give and receive.
The situation you are in need of recovery
balance of male and female energy.
To get something, you must first something
give back.
Share what you yourself are most interested in
need it.
Repeat to yourself: "I receive from life
good enough. "
2
Relax and get rid of problems
Relax and let go of all the difficulties and tests for which so tenaciously hold on.
You are trying to fix the current situation is not in the most efficient way. relax and stop resisting. Fight overworked you. You need to emotionally abandon problems. This does not mean, that you should capitulate or give up control of your own life.
Just believe that the situation will one way or another be resolved in your favor.
Additional advice:
Do not worry about how the situation will be resolved.
Get rid of tension and desire all
control, then circumstances will change for the better.
Do not use force during
relationships with others. You have the necessary strength and power, you
there is no need to fight for them.
3
Law of attraction
Any thoughts are investments that bring immediate dividends, so you need to choose them wisely and carefully. Bring your thoughts in harmony with love, peace and harmony.
Complaints and fears attract only more negativity, so exalt your thoughts to attract into your life that what do you want. Imagine a problem several times a day safely resolved.
Additional advice:
Think about your desires, stop
worry and complain.
Rise to the level of the person whom
you want to see in your life.
As your spiritual energy intensifies in your
relationships and in life in general will be much less negative.
4
Hardness
The current situation can be resolved peacefully and amicably, as you would like, but you will also require hardness and honesty towards other people involved in this problem. Speak the truth.
You feel like a powerless victim. Position can only be changed if you expressly and firmly state your wishes of other interested parties. When circumstances require you spoke an unflattering truth, you will be given the necessary courage and confidence. Hardness, however, does not preclude manifestations of love and friendliness. You will learn friendly hardness gradually, with practice.
Additional advice:
Solve the problem confidently and purposefully.
Read books or attend workshops that
help to become more self-confident.
Change aggressiveness to friendly firmness.
Resolve this conflict with honesty and love.
Tell the truth to yourself and others.
This situation is favorable
opportunity for personal growth.
5
Pay attention to all signals
The signals you received are sent by Heaven.
Higher powers protect you, love, guide and are always nearby.
Additional advice:
Notice the repeated signs that you
receive confirmation that you are on the right track and trust
them.
Have faith.
Follow the signs that lead you to
fulfillment of cherished desires.
6
Listen
Calm your mind. Be serene and
susceptible, do not worry about how exactly your desires are realized.
Under stress we often tend to
to chat. Speak less and listen more. You will be given clues. Retire to
calm place, close your eyes, take a deep breath and listen – inner
voice, intuition, higher powers.
Additional advice:
Avoid noisy environments.
You correctly heard the message from above.
READ MORE Ultra-precise Psychological Test: What did You See First? Will Tell About Your Nature