It has been more than sixty years since the Margarita cocktail was introduced in Mexico. Now it is cooked in all corners of the Earth. Due to its simple composition and excellent taste, this cocktail is considered one of the most popular in the world. Furilia will teach you how to cook Margarita cocktail at home.
Historical reference. It is believed that the alcoholic cocktail Margarita appeared in 1936-1948 in one of the bars in South America. It was not possible to establish the exact location and the author of the recipe. The version of the Mexican origin of the drink is based only on the fact that the tequila, which is part of Margarita, is most common in Mexico.
Historians are unanimous in one – the cocktail is named after a woman named Marguerite. But that's who she was: a local celebrity or the beloved woman of the author of the drink, remained unknown. I did not publish other versions of origin (there are more than ten), as none of them are confirmed by the facts.
Ingredients and proportions:
silver tequila – 40 ml;
orange liqueur – 20 ml;
Lime juice – 40 ml;
ice – 150 grams.
The International Bartenders Association (IBA) offers to mix the ingredients in a proportion of 7:4:3 (seven parts tequila, four orange liqueur and three parts lime juice). But historically the correct is the proportion of 2:1:2.
Recently, some bartenders began to add salt to the cocktail, because it is customary to drink tequila in its purest form. Personally, I am a supporter of the classic recipe, tested for years. Salt is best used only to decorate the edges of the glass.
Margarita cocktail recipe
Fill the shaker with ice, add tequila, orange liqueur (advise Cointreau), lime juice (can be replaced with lemon). Shake.
Moisten the edges of the glass in water and dip in a plate with coarse salt. Remove excess salt, so that the glass left only a thin rim (see picture).
Pour the contents of the shaker into a glass through a strainer. Garnish with a slice of lemon or lime.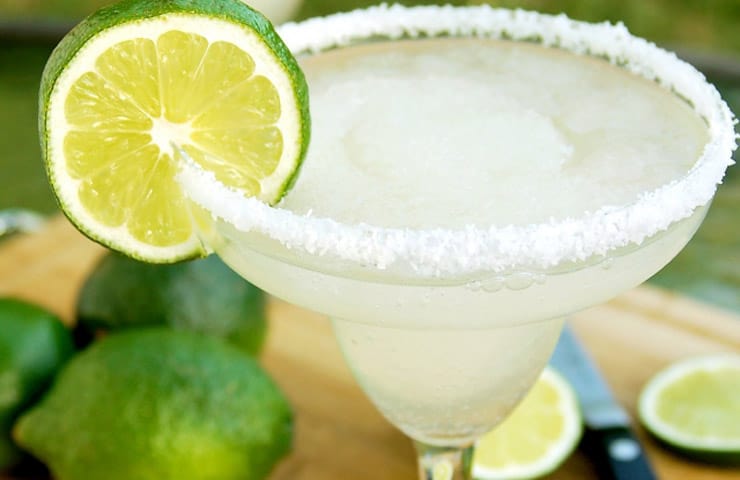 Featured image on unsplash.com
Follow Furilia on Instagram and Pinterest!
READ MORE 7 SUPER EASY SMOOTHIE RECIPES TO BOOST IMMUNE
READ ALSO FOOD TRENDS 2020: WHAT YOU NEED TO KNOW ABOUT DELICIOUS VIOLET ROOT – UBE OR PUPLE YAM!