In Mint Julep cocktail, the pungent flavor of bourbon (American corn whiskey) is perfectly combined with the rich aroma of mint, and the sharpness and high strength of the mixture perfectly smooths the sugar syrup. Mint Julep is easy to cook at home, but the taste of the drink will be appreciated only by experienced connoisseurs of bar culture, who are tired of the classics.
Historical note
The word "Julep" came in English from the Arabic gulab (jul – rose, ab – water) and literally translates as "pink water." So in the Middle Ages called medicine, which was aged and distilled on rose petals. It turned out a herbal tincture from any ailments. Such a product is still produced in India, but for cosmetic purposes.
The first written mention of Julep in the context of an alcoholic drink with mint occurs in 1787. This is one of the oldest cocktails in the world. Residents of the South of the United States (Maryland, Virginia or North Carolina) liked to add a few mint leaves to strong spirits (rum, gin, brandy or whiskey). This was reported by John Davis in his book Travels of four years and a half in the United States of America in 1803.
The classic recipe for Mint Julep appeared near the end of the 19th century in Kentucky, where slightly crushed mint leaves were added to the local corn whiskey. It turned out that bourbon is better than other strong alcoholic beverages combined with mint.
In 1938, mint Julep became the official drink of the Kentucky Derby, an equestrian race that features the best riders in the southern United States. During the 2 days of the competition, spectators drink about 120,000 servings of cocktail.
At the moment, the "Mint Julep" cocktail is included in the official list of the International Bartenders Association and is presented in the "Modern Classics" section.
Recipe of Mint Julep
Ingredients and proportions:
60 ml bourbon;
mint – 12 fresh leaves;
powdered sugar – 1 teaspoon;
Water (no gas) – 2 teaspoons;
150 grams of crushed ice.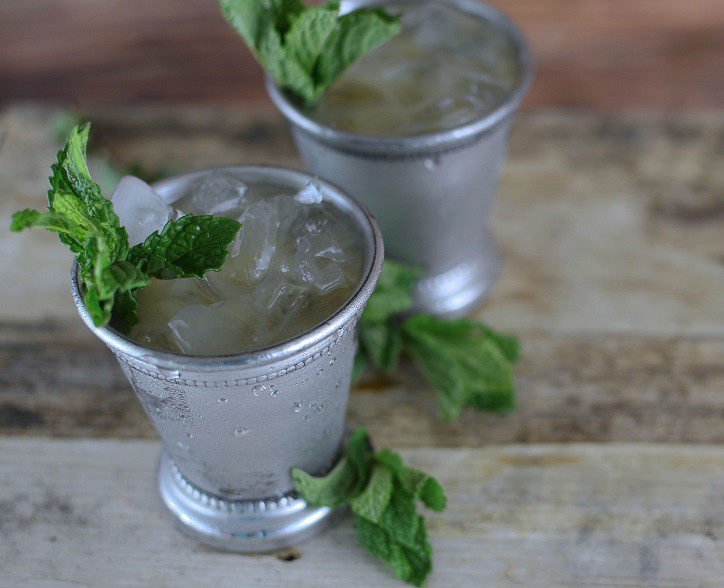 Properly cook Mint Julep in a copper, pewter or silver mug. If there is no such container at home, ordinary glasses with a thick bottom – rocks or old fashion – will be suitable.
Cooking:
Put the mint on the bottom of a pre-cooled glass.
Add powdered sugar and water.
Mash the mint with a madler until the sugar dissolves.
To get a rich mint flavor, the leaves need to intensively warm up at least 60 seconds and before adding alcohol leave for 5 minutes to release essential oils.
Pour 40 ml of bourbon.
Fill the glass with ice to the top. Stir the cocktail with a spoon until the walls of the glass (circles) are covered with vapor.
Add 20 ml of bourbon, sprinkle with a little ice (top of the glass).
Stir lightly. Garnish with a sprig of mint.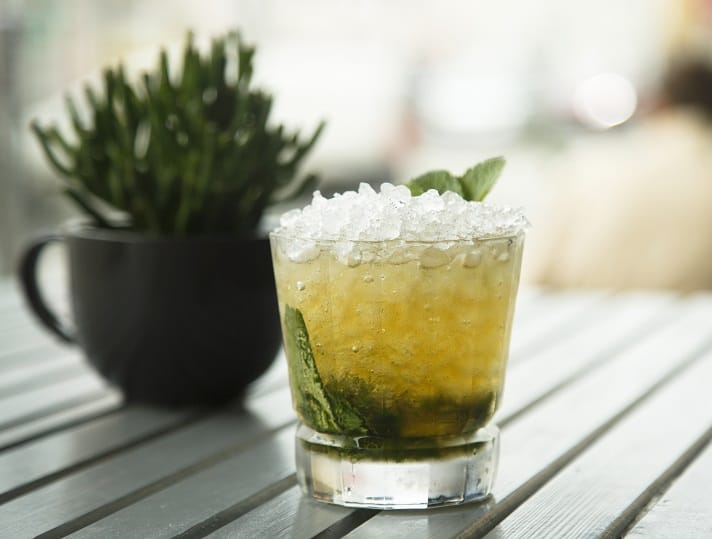 When I eat, I'm deaf and dumb.
When I drink, I'm much more sociable.

Joke
Featured image on unsplash.com
READ ALSO MARGARITA COCKTAIL RECIPE-SIMPLICITY THAT HAS WON THE WORLD
READ MORE SURPRISING COLD FRONT: HOW THEY LIVE IN OYMYAKON – ONE OF THE COLDEST INHABITED PLACES ON EARTH…