Hello everyone.
It's no secret that I love Natasha Denona products; especially her metallic/shimmer eyeshadows are by far the best of the best. Her recent releases have been getting rave reviews and the talk of the town being the Sunset Palette and Lila Palette. There hasn't been much mention of the palette I am going to be reviewing or there are just mixed reviews. I still decided to pick this up because the name of Natasha Denona on something is enough to get me sold on it. Today's review will on the Natasha Denona Star Eyeshadow Palette.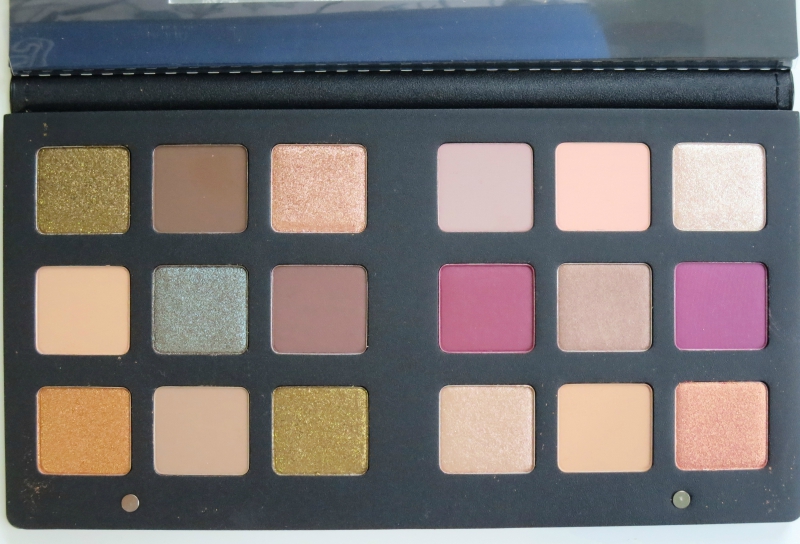 Price: $169
Product Description:
With 18 New Shades, 2 Never seen before textures and a novel concept that will help you create a multitude of gorgeous eye looks easily – Natasha Denona's new Star Palette is out of this world!
18 New Shades – 4 Crystal Eyeshadows, 9 Creamy Mattes, 3 Metallics and 2 Duo-Chromes
• REAL CHROMA CRYSTALS – a new breed of sparkling eyeshadow created with crushed diamond pearls for extraordinary reflection
• INTRODUCING THE NEW ND MATTE FORMULA – a cream like shadow in powder form with absolutely no fallout
• NEW METALLICS & DUO-CHROMES – Natasha's popular Metallics and Duo Chromes in dazzling new shades
Properties:
• Unprecendently soft textured
• Extremely buildable and blendable
• Long last, with super strong color payoff due to outstandingly high percentage of pure pigments
• Cruelty free
• Paraben free
• Talc free
My Experience with Natasha Denona Star Eyeshadow Palette:
Packaging:
The packaging is gorgeous. It is a flip top magnetic closure palette with star patterns. The inside has a plastic sheet separating the eyeshadows and the mirror with shade names on it. Going with the theme the shades are named after stars/galaxies.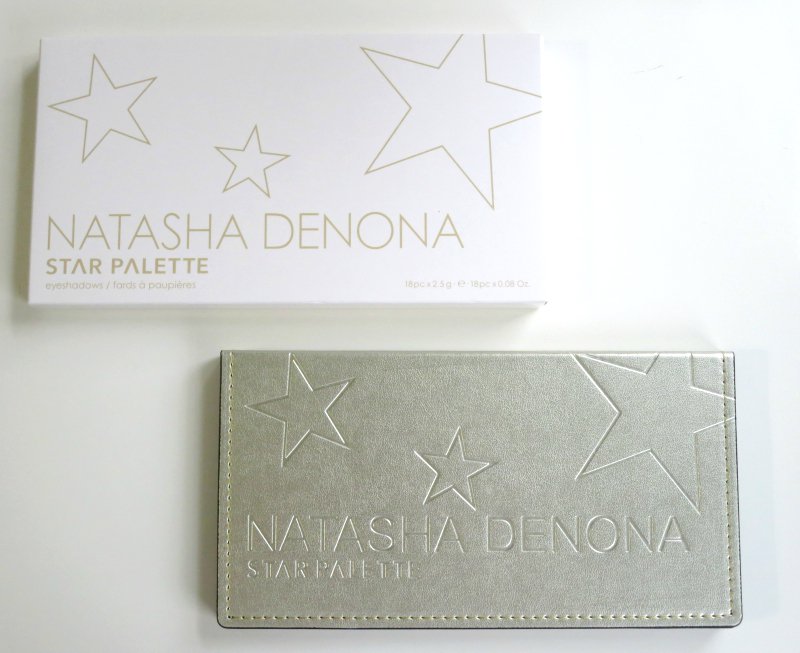 Texture/Finishes:
Overall, I was quite disappointed with the user-friendliness of this palette, which was not in line with what I was expecting out of a Natasha Denona product, and especially for this price. Some mattes in the palette were lacking in pigmentation and were difficult to build up and some shades were straight up glittery with little to no binders – which gave tons of fallout. Most of the shimmery shades in the palette gave me some amount of fallout on my cheeks during the wear time. I found that the tackiness of regular eyeshadow primers was just not cutting it with these shadows and a stronger base – like a glitter glue – was required for best results.
Application:
The shimmer shades in the palette performed best when applied with the fingertips; using a brush yields a lot more fallout of the shimmer.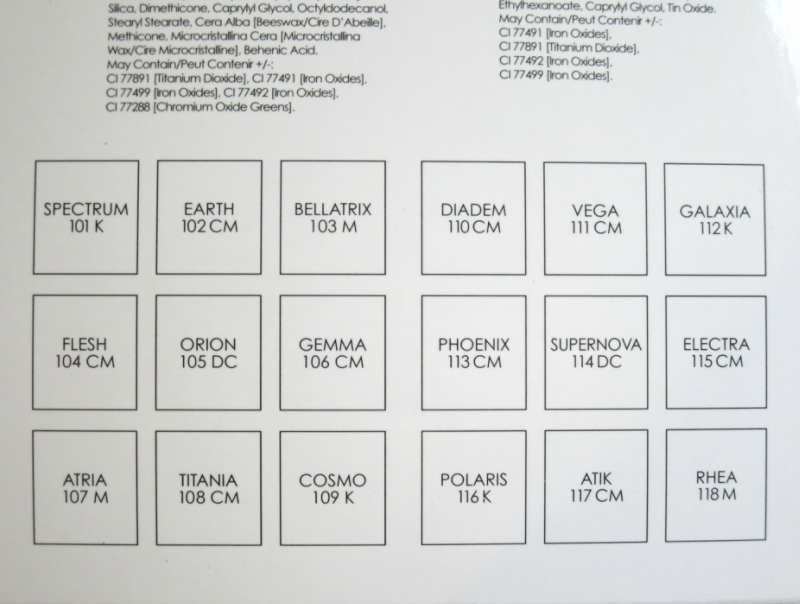 Shades:
The abbreviations on the shade names are as follows:
1. CM for Creamy Matte
2. M for Metallic
3. DC for Duochrome
4. K for Chroma Crystal
Spectrum 101K – a dirty olive shade with a ton of golden-green shimmer. The shimmers were moderately chunky and yielded fallout during application. Pigmentation was opaque when applied with the fingertip.
Earth 102 CM – a deep dark matte chocolate brown shade. A wonderful versatile shade to deepen the crease and the outer corner. It had a smooth texture and blended with even buildable pigmentation.
Bellatrix 103 M – a beautiful metallic rose gold with a silver reflect. It had good pigmentation and was easy to use and blend without much fallout.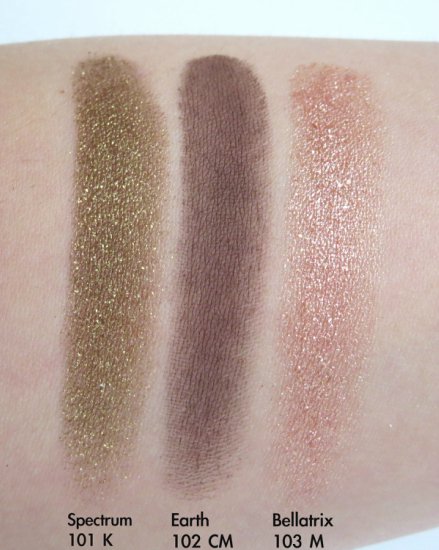 Diadem 110 CM – a muted matte rosy taupe. It was very smooth, easy to use and blended effortlessly without losing intensity. This works great as a tradition shade.
Vega 111 CM – a matte warm toned peach. It had good pigmentation, was easy to use.
Galaxia 112 K – This shade was a major major disappointment. While it looks pretty in the swatch it is straight up glitter with little to no binder to help it adhere. It created a crazy amount of fallout and unfortunately for me ruined my already done base makeup which I had to redo. My eye primer was of no use. It could not make this shade stay on my lids and I kept seeing fallout and glitter travelling all over my face the entire day. You would most likely need a glitter glue to make this work.
Flesh 104 CM – a deep orange based brown which had good pigmentation and was easy to use.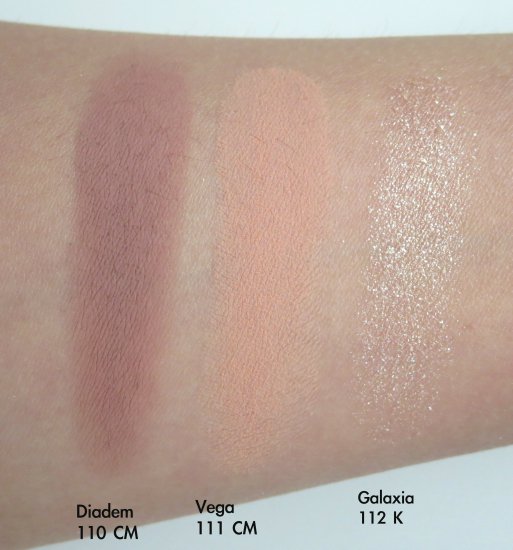 Orion 105 DC – This shade is a stunner. It is reddish brown base with a teal green shift. It applied with full opaque pigmentation with fingertips.
Gemma 106 CM – an earthy reddish brown with a satin finish. It is not as matte as per the description. It made good crease shade and looked pretty as an all over lid color too.
Pheonix 113 CM – a deep raspberry red. It had poor pigmentation which got patchy while blending and it did not even build up well.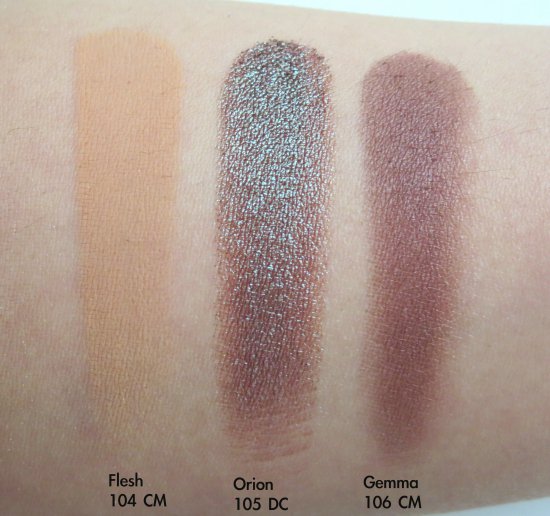 Supernova 114 DC – a beautiful rosy copper. It had excellent pigmentation, was smooth and easy to use and made a stunning all over lid shade.
Electra 115 CM – this shade was such a letdown. If you look at the swatch and think that looks bad it performed worse on the lids. It is a beautiful pinkish red shade in the pan but it has such a poor pigmentation. I have had $3 palettes from the drugstore giving me better outcomes. The more I blended the more it would sheer out and lack intensity. (See EOTD)
Both the reds in this palette are some of the poorest performing eyeshadows I have used. Which is not something I ever thought I would say for a $100+ palette.
Atrai 107 M – a beautiful metallic coppery gold. It was one of the best shades in the palette. Very eye-catching and intense. Applied with full opaque color and testified to the quality of the same old Natasha Denona shadows which I know and love her for.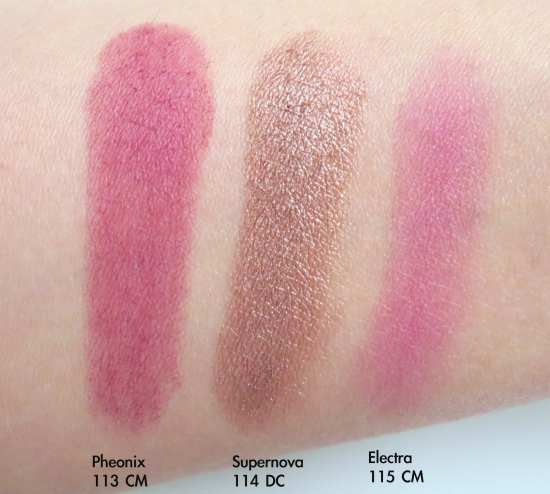 Titania 108 CM – a medium warm brown. Excellent crease shade with equally excellent performance.
Cosmo 109 K – a beautiful olive green with a golden metallic finish. This shade was easier to use than its sister shade Spectrum because of the lack of chunky shimmer particles. At first glance, they did seem similar to me in the palette, and to my disappointment, they both yielded a very similar look on the eyes in the sense that you don't even need both.
Polaris 116 K – a champagne gold metallic shade with random chunky silver shimmer which had quite a bit of fall out. It looked quite pretty on the lids and had good opaque pigmentation.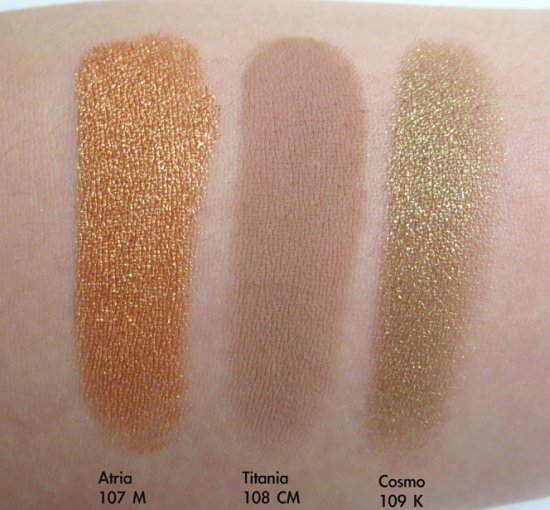 Atik 117 CM – a warm orange-brown. While it had great pigmentation and effortless blendability it did look very similar to the shade Flesh on my eyes. I could argue for the second time that you didn't really need both.
Rhea 118 M – a beautiful metallic rosy copper shade. My most loved shade in this palette. It's simply beautiful as an overall lid shade but it did have a little bit of fallout.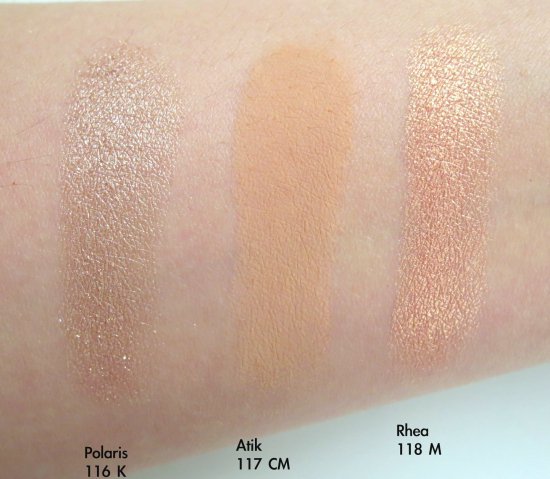 The texture of the matte and the shimmers were quite thick hence for textured lids they might pose an issue.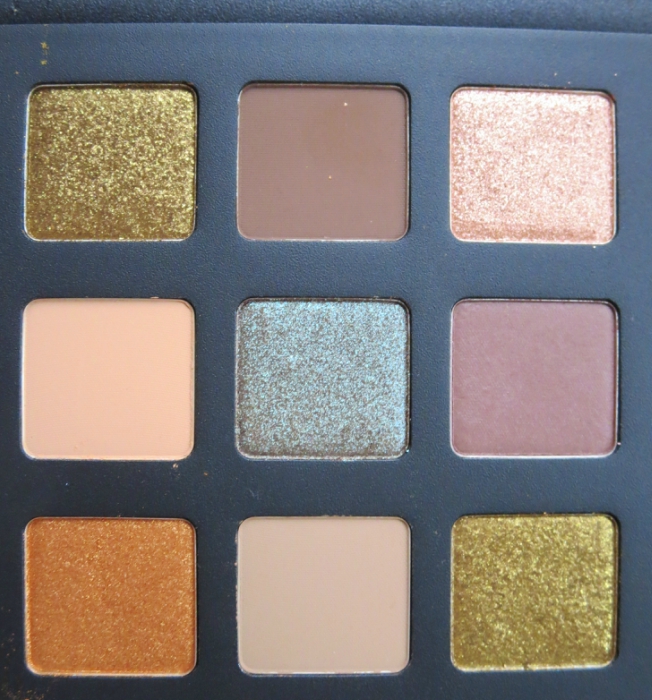 Staying Power:
The eyeshadows, once on, did not crease on me and gave me roughly 6 hours of wear time before fading.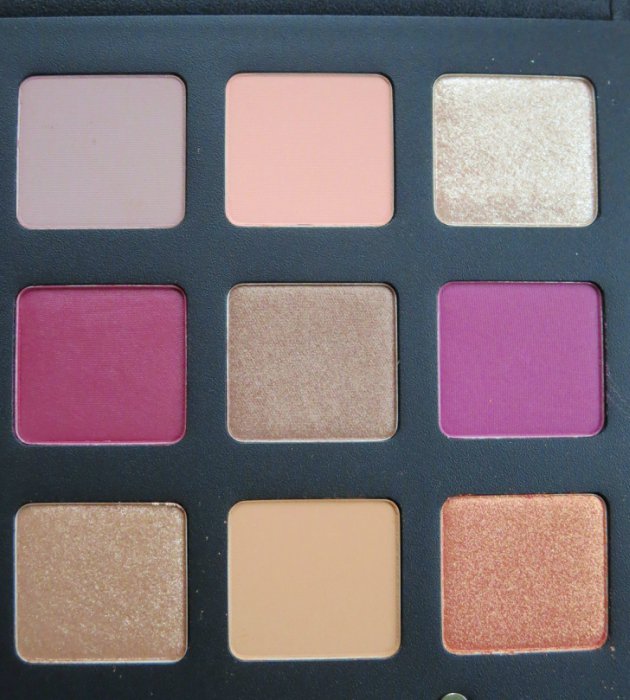 Bottom Line:
Most (not all) mattes in this palette exceeded my expectation as I wasn't much of a fan of the mattes in her 5 pan palettes. The shimmer metallic shades were an absolute joy to use as I had come to expect from this brand. Some of the chroma crystal shades were a disaster for the most part with the amount of fallout. They also needed so much effort combined with the glitter glue to work. They took the joy out of doing makeup for me.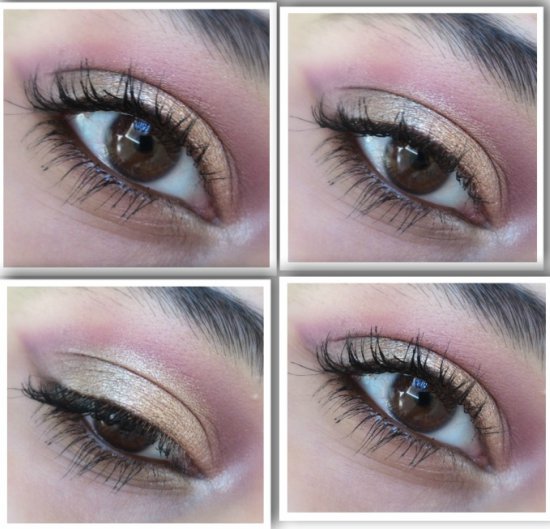 So, all in all, this palette is a mixed bag and for the price tag, I would not recommend this.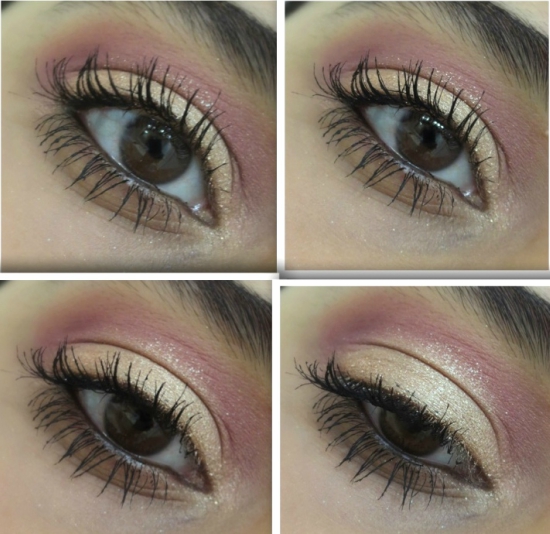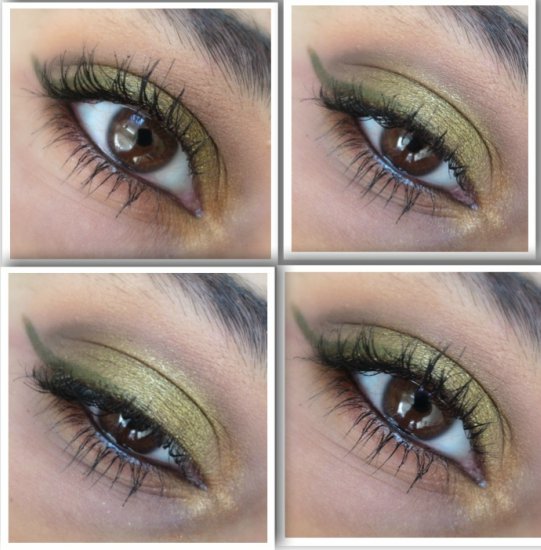 Pros of Natasha Denona Star Eyeshadow Palette:
• Beautiful shades – from metallic to mattes to crystal
• Most mattes have a wonderful creamy texture and excellent performance
• Long wearing and do not crease on me
Cons of Natasha Denona Star Eyeshadow Palette:
• Hefty price tag
• Some shades have ton of fall out during application and throughout the day
• Some shades end up looking very similar
• Some mattes are very poor in performance
• Not beginner-friendly
IMBB Rating: 3/5