This week calls for many celebrations and events with family and friends. After the crazy and colourful celebrations of Christmas, perhaps tone things down a notch with a simple, modern and classic dinner party. Host the perfect holiday dinner party with these top designer tips to creating the perfect tablescape.
Here we share three key ideas to an understated yet elegant dinner. Follow these tips and be on your way to creating a beautifully modern dinner party for those that mean the most to you!
Keep it simple
A neutral colour palette is always a winner. Keep it simple with minimal decorations and quality tableware in a neutral shade. Keeping colours neutral is the easiest way to achieve a modern minimal look, though colour definitely is not off limits – just keep it to a few pops of colour.
Keep it natural
We love the vibrancy and texture that nature brings to a modern dinner table. Add a few sprigs of greenery in a simple glass vase as a centrepiece. These will add interest, subtle colour incorporation and texture to a modern, minimalist table setting. Smaller floral arrangements are also great and easy to accomplish. Use smaller cups or glasses and place a few florals and leaves in these for beautifully natural centrepieces.
Keep it plain
Without overembellished design and prints, opt for a minimal pattern and keep the table streamlined with one main print, such as a plain stripe or minimalist tablecloth. Clean lines and minimal pattern mixing add interest without looking chaotic.
Keep it simple. Keep it natural. Keep it plain. It's as easy as 1,2,3!
Contact: Nicolson Russell Designer Cutlery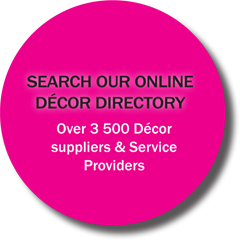 Related