Freshness captured in an outfit! Fresh mint from bag to coat, I love this color story! It's so chic, incredibly uplifting, and a great color to add to any wardrobe.
Oh my mint! Piggybacking from soft shades like rose colors in the last blog post (see rose colored coat here), mint is an equally soft yet striking color. Mint tones come with a quiet sense of confidence and sophistication. It's a color that whispers and not screams, works well at the office and also on the weekends, and is one that you can turn to in need of a mood lifter.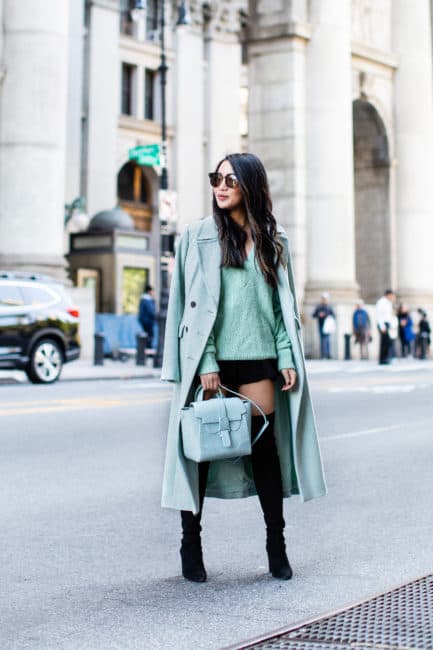 Another color edit for your shopping and viewing pleasure. If you're looking at this page from your laptop/computer, I love the color story of this carousel! It's so pretty with all of the shades of mint! This blue-green tone mix is a delightful color to combat the winter blues. The coats are impactful (that Elizabeth and James coat pairs so well with orange-brown tones), the dresses are delicate (love that Self-Portrait tiered floral mint dress), and the accessories are so much fun (look at that delicious Senreve mint bag!).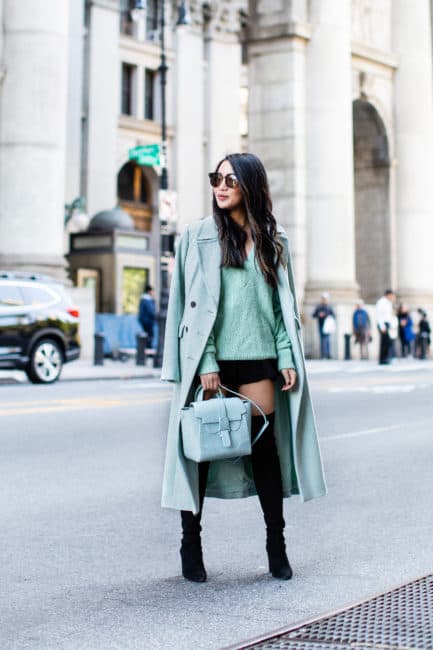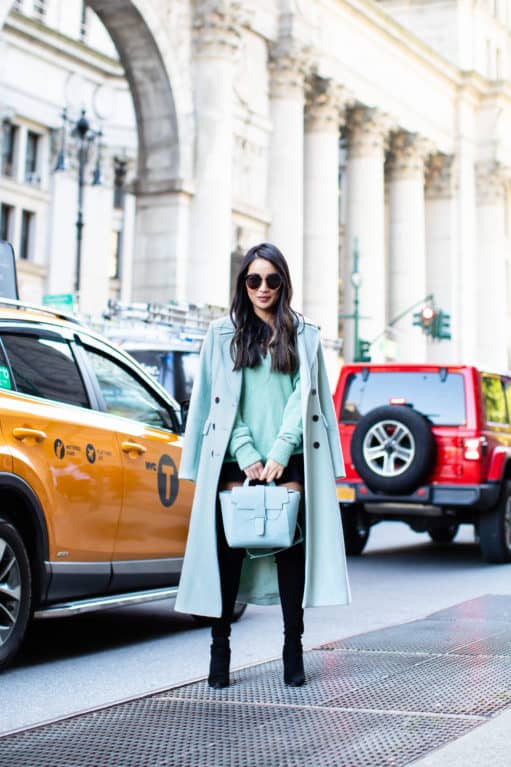 Happy November and thank you so much for reading!
READ MORE 7 Secrets to Look 10 Years Younger
– OUTFIT –
Coat | Halogen mint coat (same style, this season's updated color)
Sweater & Bottoms | Tibi mint sweater & About Us flare shorts
Bag | Senreve Mini Maestra spearmint bag
Shoes | Stuart Weitzman boots
As always, thank you so much for reading!
First appeared on wendyslookbook.com/