This Slow Cooker Buffalo Chicken Lettuce Wrap recipe has only 5 ingredients, is packed with crazy flavor, and is the perfect recipe for everyone with a busy schedule. Simple ingredients lead to big flavor, in this extra easy meal.
My life sometimes gets in the way of dinnertime. It's just the nature of having kids with busy schedules, as well as being a parent with a busy schedule of my own! Finding time to prepare a delicious, and wholesome meal for my family can be challenging, so I am always searching for new recipes to keep things interesting, but at the same time, making it do-able for a busy weeknight.
Pulling out my slow cooker on nights that we have a packed calendar is a huge time-saver for my family and I. But knowing that dinner will be prepped and ready to go when the time comes to eat keeps all my worries at ease. These Slow Cooker Buffalo Chicken Lettuce Wraps fit perfectly into the creative category, while still being nutritious, and fun to eat. A major win in my book!

MY OTHER RECIPES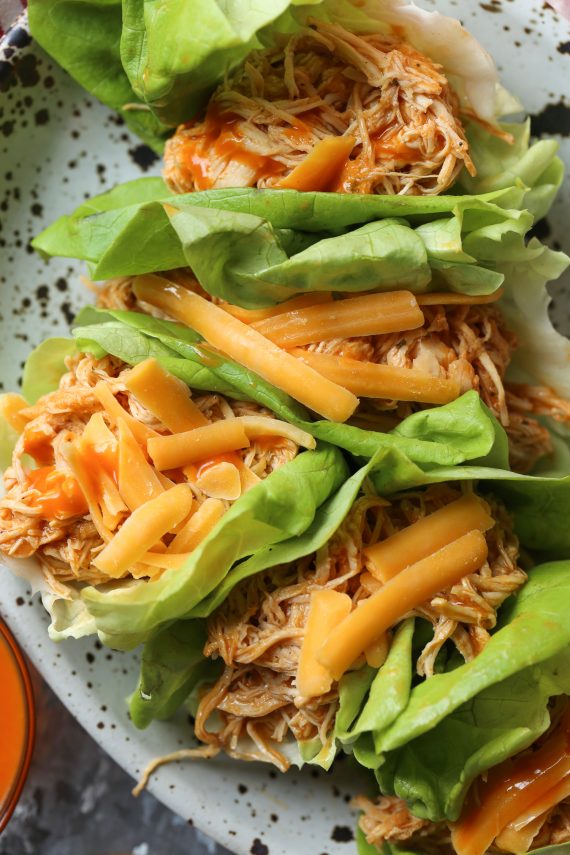 Spring is a busy time in my house. My boys both play on competitive soccer teams, and that means we either have training sessions or games 5 days a week. So, on "school days" I try and stay as organized as possible, making the transition from school, homework, and after school activities as easy as possible. I'll admit, I don't always succeed, but I've found planning meals that I know my family will love in advance with easy and nutritious ingredients is half the battle.
A tip that I have learned over the years, is simple and nutritious is always the answer. The moment I try to get too complicated with dinner, is the moment that frustration takes over. And it's just not worth it. So, with Borden® Cheese and a few fridge staples, I can easily make a healthy, delicious dinner packed with protein and calcium for my family in no time.
There are only 5 ingredients in this recipe which is amazing, because it packs a huge flavor punch. All you do is cook your boneless chicken breasts, along with one ranch seasoning packet in the slow cooker for 3-4 hours on high, until it shreds easily.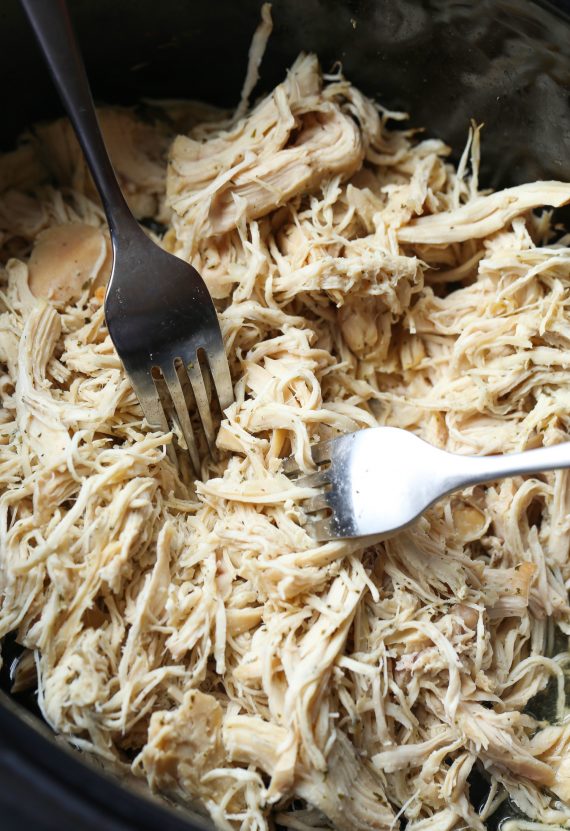 Then add some Buffalo sauce to the chicken and mix it up.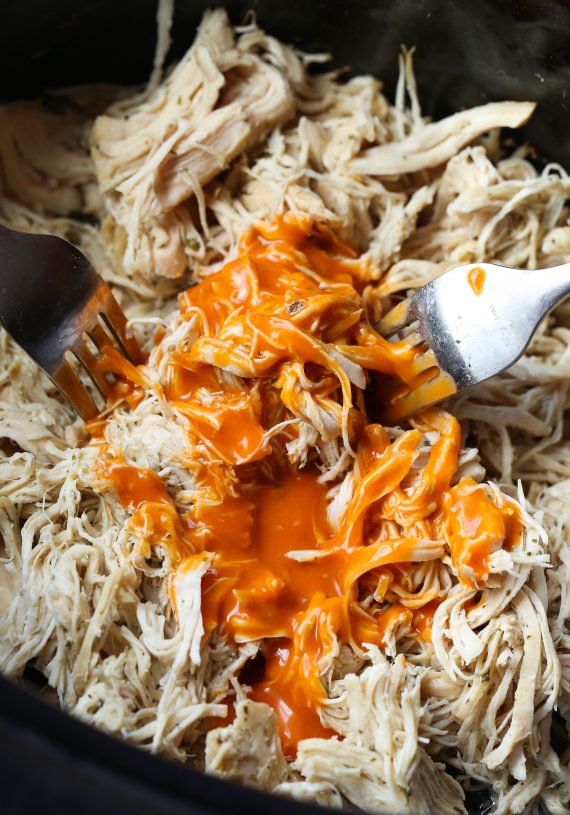 Portion this out into lettuce leaves and top them with the new Borden® Cheese Thick Cut Shreds. The Thick Cut Shreds are AMAZING for adding wholesome, cheesy goodness. Plus, they melt so easily on the warm chicken!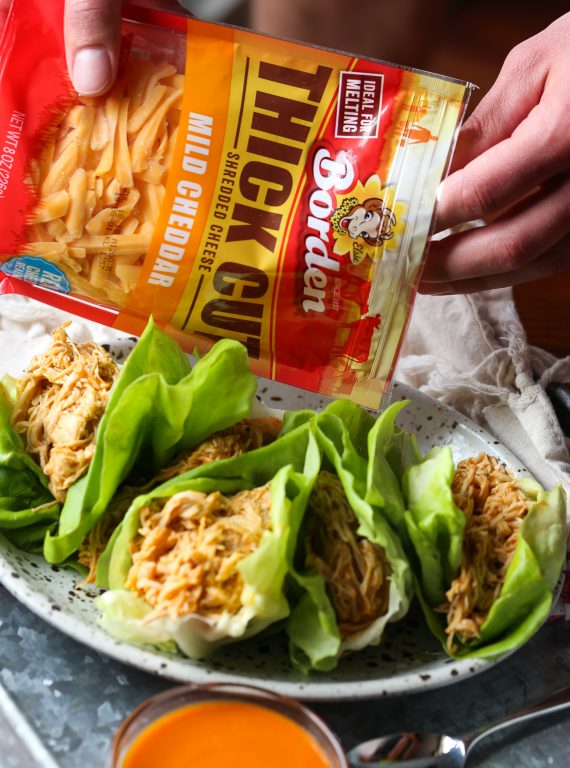 We use Mild Cheddar Borden® Thick Cut Shredded Cheese to our Buffalo Chicken. My kids don't love Blue Cheese, so cheddar is always a great alternative.
Borden® Cheese is crafted with high-quality, wholesome ingredients and transforms this dish, adding creamy, cheesy goodness to every bite.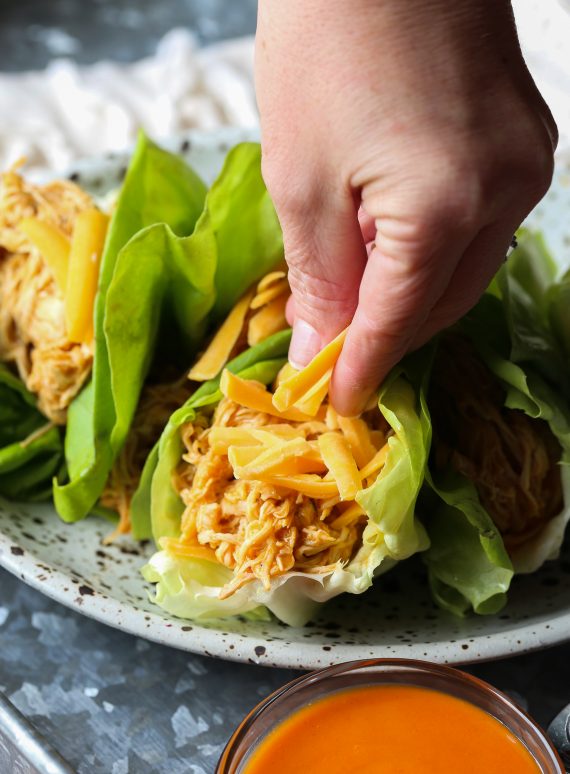 I just really love how this recipe turned out, and I know it will be in our weeknight rotation for a longtime to come.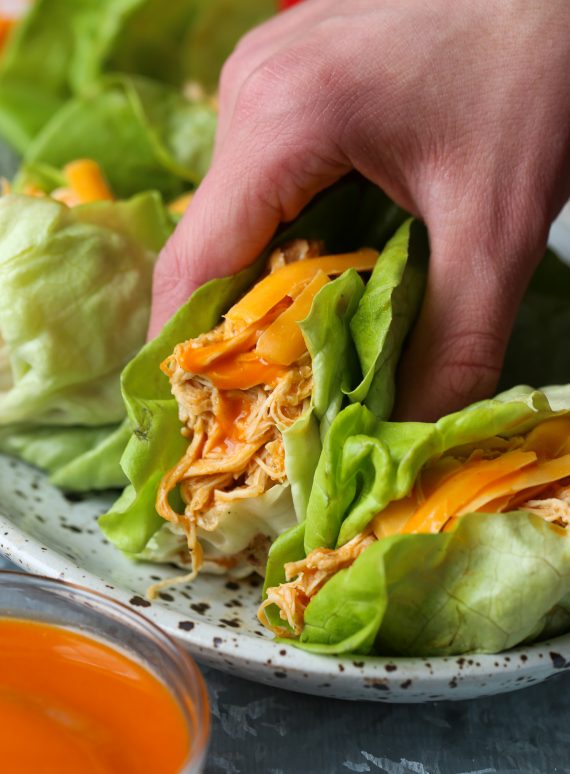 Let me know if you try these…I really think you and your family will love them!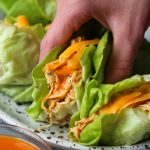 Slow Cooker Buffalo Chicken Lettuce Wraps
Author:

Prep Time:

5 minutes

Cook Time:

3-4 hours

Total Time:

4 hours

Yield:

serves 6-8
---
Ingredients
2 pounds boneless chicken breasts
1 package dry ranch seasoning
1 cup Buffalo sauce
Butter Lettuce leaves, washed and patted dry
Borden® Cheese Thick Cut Shreds to top
---
Instructions
Place chicken in your slow cooker. Sprinkle the ranch seasoning on top. Cover and cook on high for 3-4 hours, or low for 5-6 hours, until the chicken shreds easily with a fork.
Completely shred the chicken, mixing in the juices that released as it cooked. Stir in the Buffalo sauce.
Arrange the lettuce leaves on a serving plate and spoon the chicken into the lettuce.
Top with cheese and serve.
Related