I was in dark Instagram hole several times last week (please don't judge me lol) and I found the same beauty products kept popping up! It got me thinking: do these cool-girl products actually work or do they just look really cool on Instagram?
So, the CINCteam and I put a bunch of them to the test a couple weeks ago. Scroll down to see which cool girl products actually work and became our new go-to's!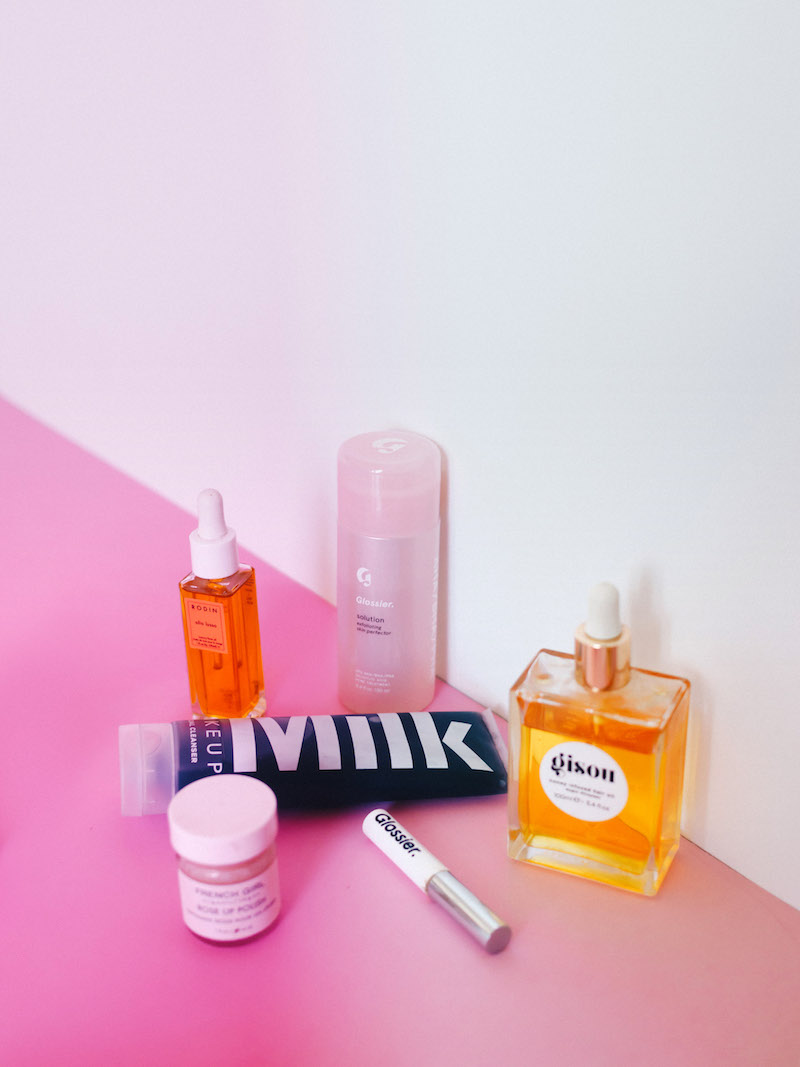 BODY
I love a good body scrub, but this one made especially for your booty is ah-mazing! The texture more grainy so it's not very harsh, and leaves my booty feeling super soft! We also love that it's all natural.
You guys might remember this guy from my Best Booty 2018 post! It tightens, leaves your booty feeling a little plump and best of all – it's pink! We love a hard working butt mask to reward our behind for all those squats we've been doing!
Body oils are so underrated. They make your skin feel amazing and is the best when used right after the shower. Especially after you shave your legs! This one is nice and non-greasy. We love adding a little to our lotion after we shower to really soak into our damp skin.
MAKEUP
First of all, this eyeshadow is GORGEOUS. If you want something super sheer but buildable to give you just a wash of color, then these guys from Glossier are for you.
The classic. I use it in black, but if you have thicker brows and you just want to shape them- then go clear! Hannah even keeps one in her purse for touchups throughout the day! You cannot go wrong with this one.
The perfect summer blush! It goes on super easy and is incredibly pigmented (so a little goes a long way). I apply it with my ring finger and blend it in, then whatever is left over on my fingers, I'll add the rest to my lips!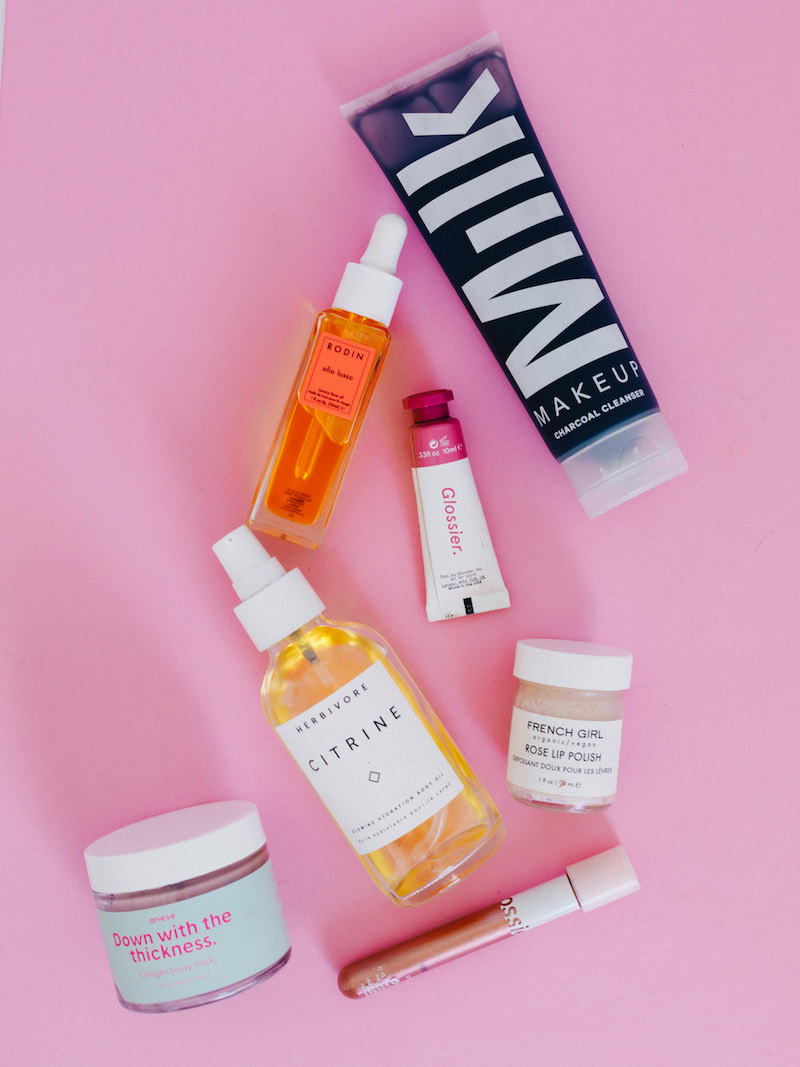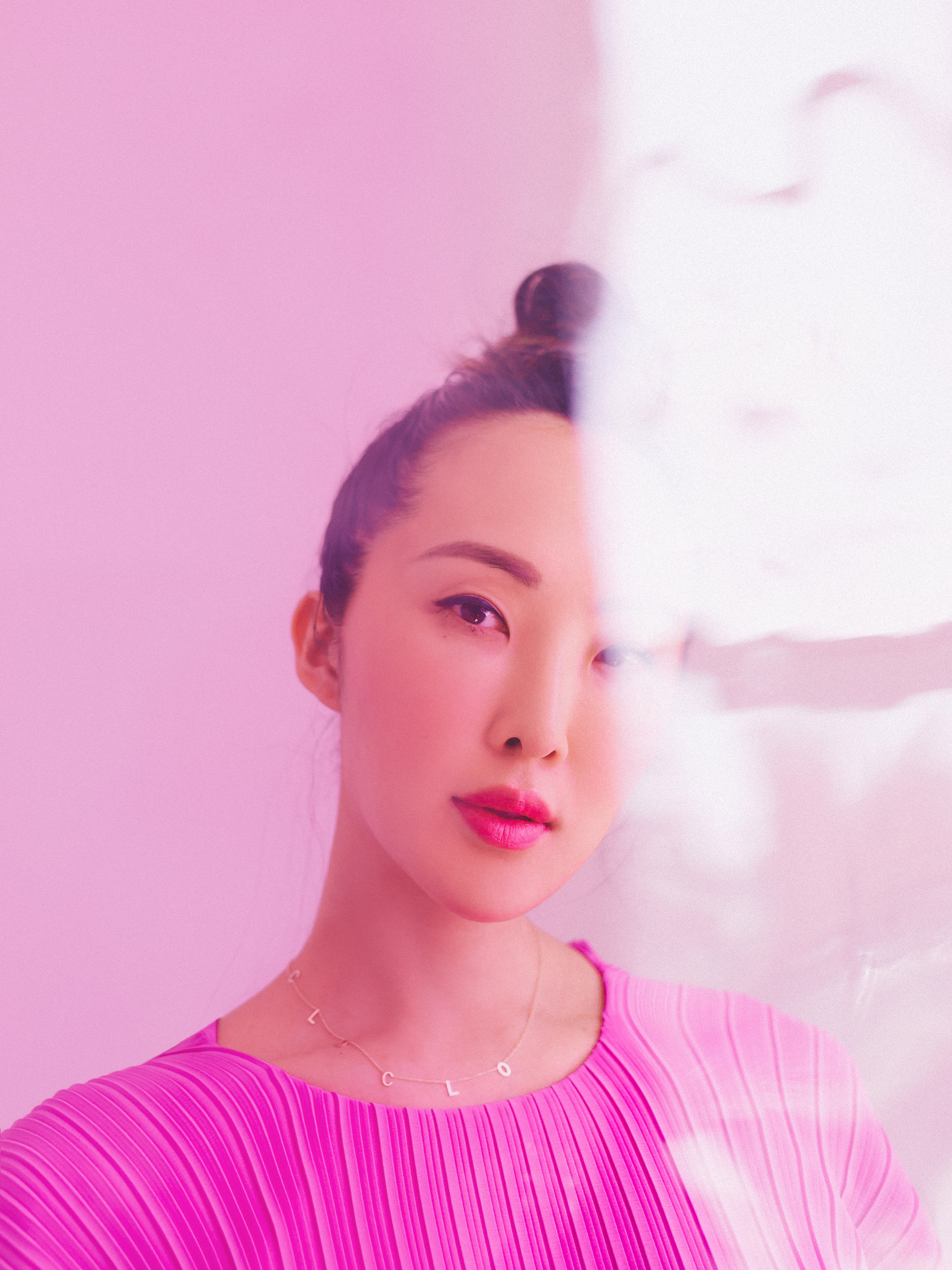 HAIR
As you guys know, my hair is really coarse- so a good hair oil is always a necessity. This one by Gisou smells amazing and really gives my hair a nice, healthy gorgeous shine!
Frizzy hair is the WORST. Especially if you're planning on going somewhere tropical this summer, you'll need all the help you can get. These little sheets tame all of your flyaways in seconds- so stick them in your wallet, your car, your beach bag- everywhere! We love that they're flat and don't take up any room at all. Thank you, Jen Atkin, for saving us frizzy-haired girls everywhere!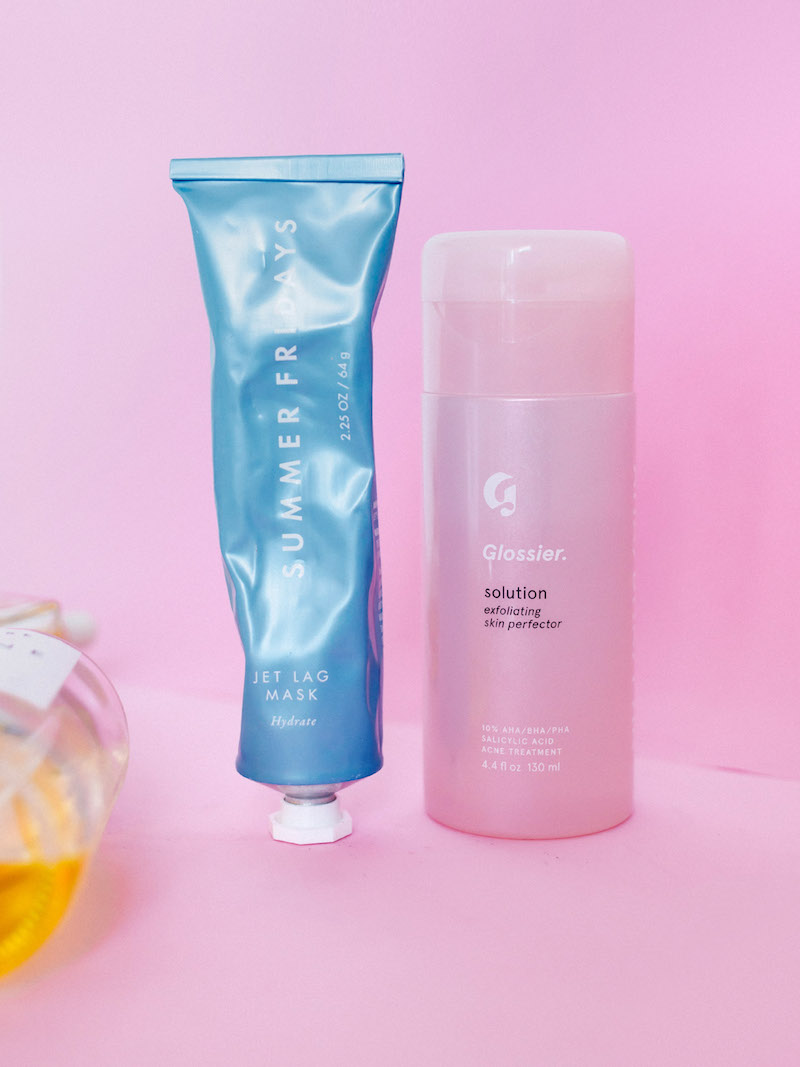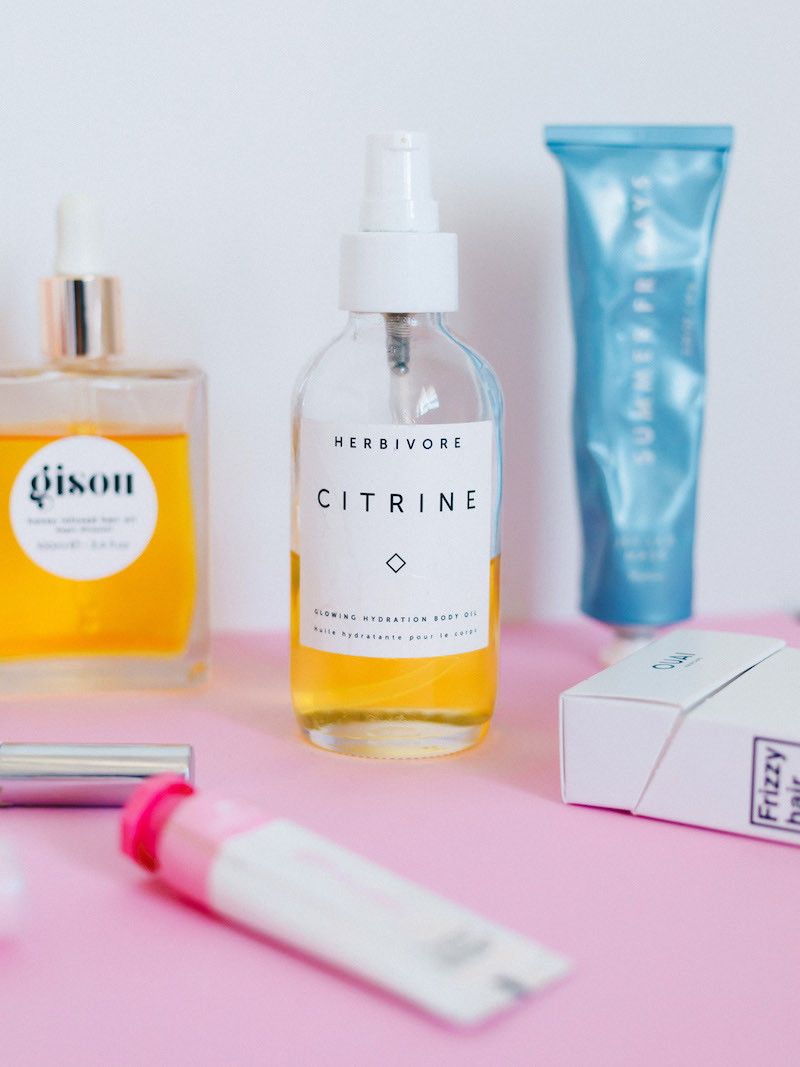 SKIN
Hannah swears by this stuff! If you break out or have congested skin- just a little bit of the product on a cotton ball right after you get out of the shower totally clears your complexion right up!
Charcoal is a total cool-girl product, and this one actually works! It seems a bit odd, but charcoal absorbs any toxins and really helps to purify! This cleanser also has vitamin E, is vegan and smells divine!
My girl Mariana Hewitt released her Jet Lag mask for Summer Fridays and I never knew I could love a product so much! It's super hydrating and totally wakes up my skin!
You guys have probably seen me talking about this product in the last few posts, and I truly love it! It's super luxe, hydrates my skin and leaves it feeling baby soft. It's an indulgence, but totally worth it! This one is oil goals.
This lip polish is always on my bathroom counter! A quick little scrub a few nights a week helps keep my lips super soft gets rid of all the dead skin and keeps them looking plump! Plus, it's all natural and smells like roses!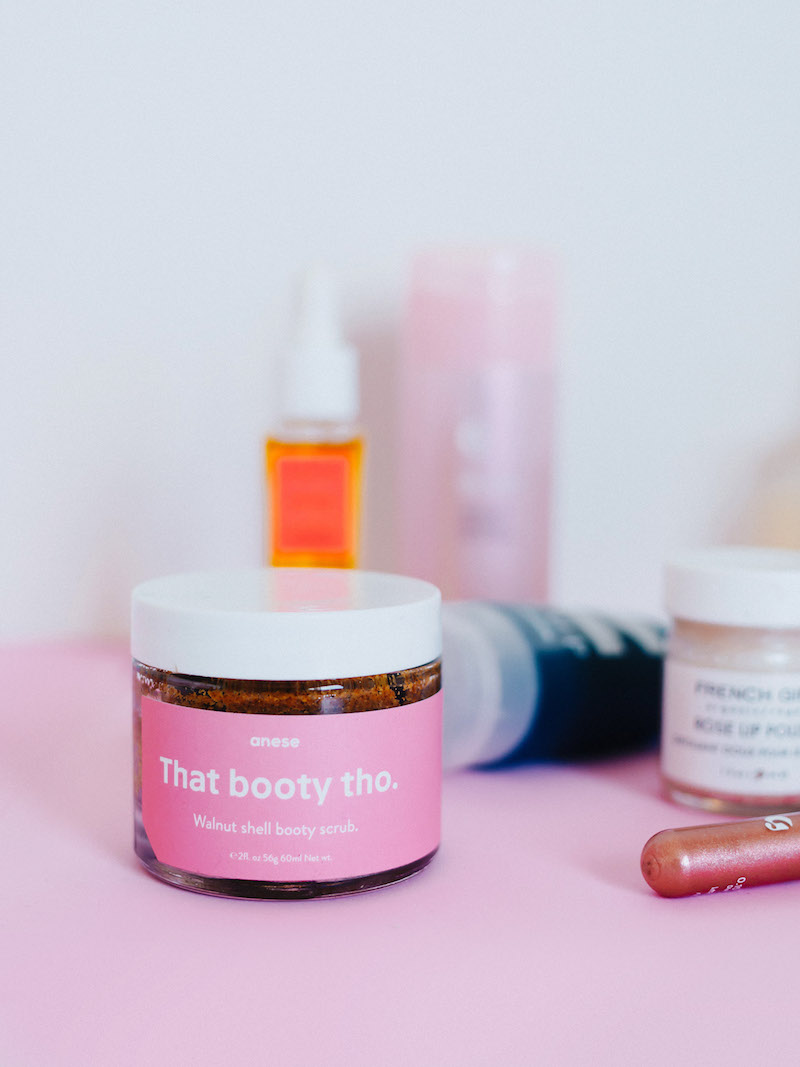 Do you guys have any cool girl products that you swear by? What about a cool girl product that you weren't so thrilled about? Let me know in the comments below!