This crunchy sweet salad is perfectly balanced with salty Parmesan cheese for a satisfying bite. Serve this up with your favorite protein or have it as a side salad this Autumn – it's a great way to use up those apple picking apples!
Brussels Sprouts and Apple Salad with Parmesan
I'm always looking for good salads to serve as a side with a protein and in the Autumn season, I eat brussels sprouts almost daily! I kind of overdo it and then come the spring time and here we are with a new salad recipe featuring brussels sprouts!
What really seals the deal here is the salty Parmesan cheese. It balances perfectly with the sweet spiralized apples and slightly sweet dressing.
And if you're thinking, "raw brussels sprouts?!" have no fear, because they soften with the dressing, so feel free to leave this meal prep this salad in the fridge and enjoy later – I'd give it 2-3 days only, because the apples will get soggy and brown.
Every bite has a little bit of apple, thanks to the spiralized pieces that get tossed together.
Tonight, I'll be serving this salad with carnitas – pork goes so well with apples, so I'm excited to combine the two. I'll report back on Instagram.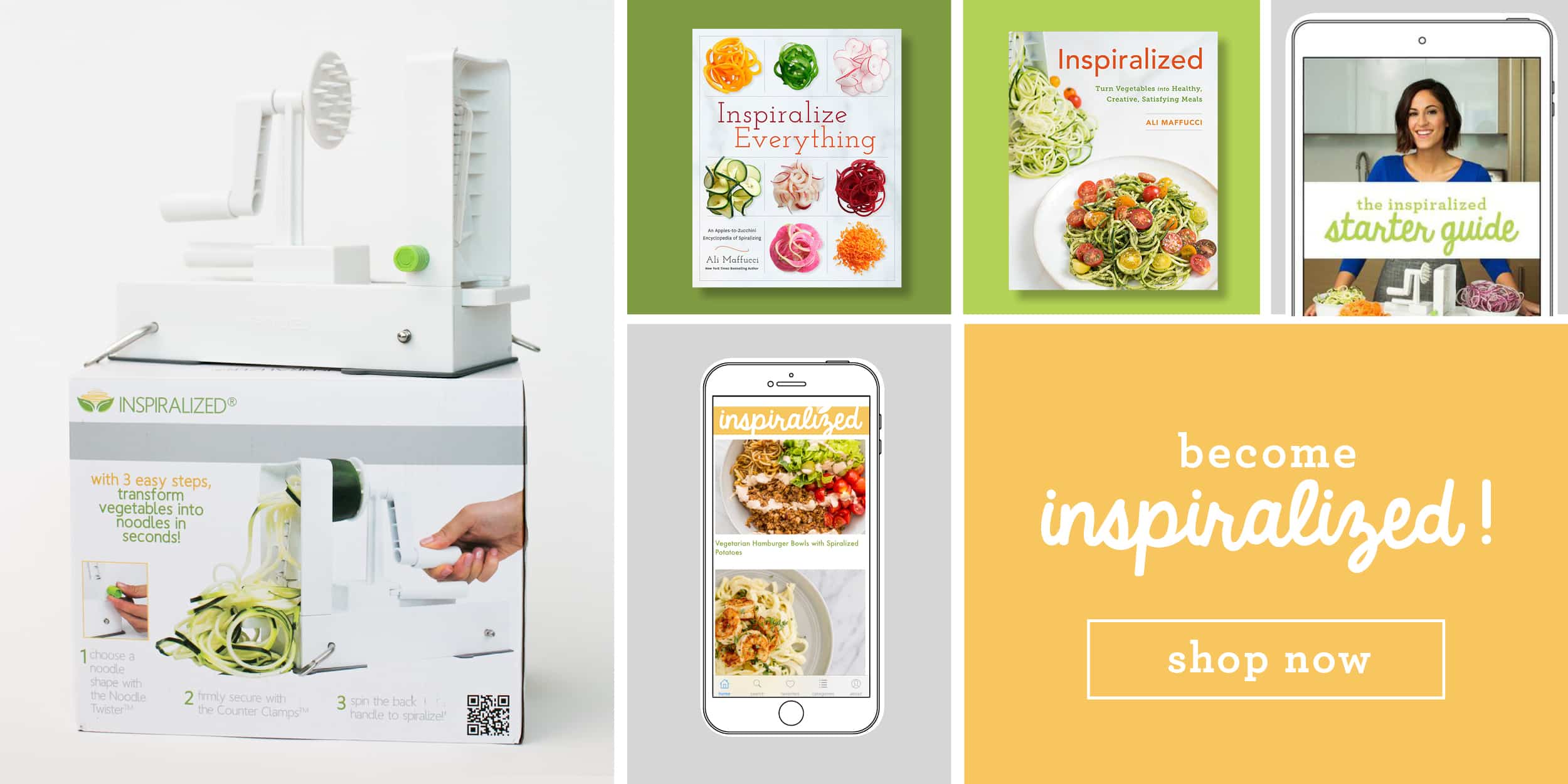 Brussels Sprouts and Apple Salad with Parmesan
---
15 minPrep Time
15 minTotal Time
Ingredients
3 tablespoons extra virgin olive oil
3 tablespoons apple cider vinegar
2.5 teaspoons honey
salt and pepper
4 cups shredded brussels sprouts
1 medium apple, Blade D
1/4 cup chopped raw almonds (for extra flavor, toast these first)
1/3 cup shaved Parmesan
Instructions
In a large bowl, whisk together the olive oil, lemon juice, honey, and season with salt and pepper. Add the brussels sprouts and apples and toss well. Let sit in the refrigerator for at least 15-20 minutes and then take out and fold in the almonds and half of the Parmesan cheese. Transfer to a serving bowl or plate and top with remaining Parmesan.
https://inspiralized.com/brussels-sprouts-and-apple-salad-with-parmesan/
Inspiralized LLC
First appeared on inspiralized.com/
READ ALSO Perfect Sheet Pan Honey Balsamic Chicken and Veggies Recipe
READ MORE Cooking Puff Pastry: 3 Recipes That Will Become Favorite!