Fashion on Nail-art is rapidly changing from season to season. Ultra-modern nail designs suggest unexpected combinations of shades and textures, as well as the original use of décor. In the new Nail Art season 2018 it is difficult to determine the colour trend. For the joy of fashionistas, a stylish manicure could be done in any colour. It is important only to observe compatibility of the colour shades. At the peak of fashion are; nail plates, decorated with beads, metal threads, sequins and rhinestones. With their help the wizard lays out intricate patterns that bring meaning to the composition. If you like exquisite luxury, decorate your nails with Swarovski crystals. Watch the latest trends in Nail Art 2018 in video compilation and photos of 2018 Nail Designs below.
video by Nail Art and Hairstyles
For monochromatic colouring for the night or going out it is preferable to use deep colours: Marsala, coffee, wine, Bordeaux, plum, dark blue, chocolate, cardinal (deep red).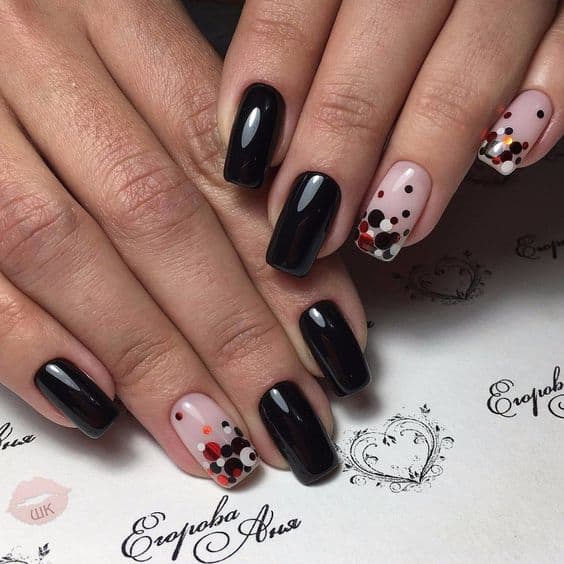 Most techniques involve the use of contrasting colours. The rest allow to distinguish in overflow only shades of the same colour.
In order not to get confused in such a wide variety, it is worth to focus on the other details of your look: the colour of clothing and style, accessories, skin colour, hair and eyes, as well as the basic colour accents of makeup.
With the first sunlight in Spring 2018 fashionistas nails transform, changing discreet designs and minimum décor on bright saturated shades. In the spring of 2018 such colours of gel-varnish as raspberry, emerald, cranberry, fuchsia, Marsala are especially in fashion. Confident fashionistas will like these colours to attract the attention of others.
Choose your favourite design and go on with colouring!
Have a beautiful Spring and Summer!
by Fury Princess