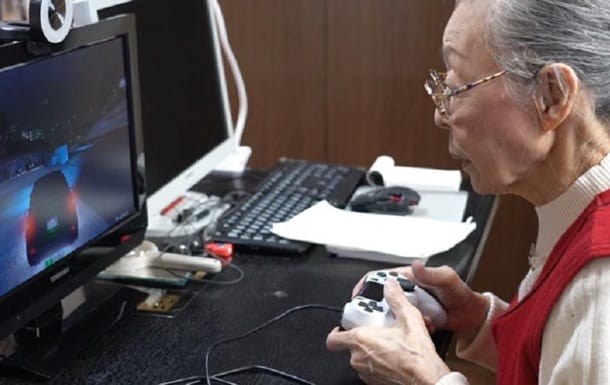 Photo: guinnessworldrecords.com
Women have a huge collection of video games at home
The 90-year-old woman has become the oldest video game player. She started playing almost 40 years ago, looking at how much fun her children had during the process.
Hamako Mori, a resident of the Japanese capital Tokyo, is recognized as the oldest gamer on the planet. The woman is 90 years old, and she has been playing video games for 39 years, it is reported on site Guinness Book of Records.
Introduction to video games for Mori began with the game system Cassette Vision 1981 release. She then moved to Famicom, where she played "The Legend of Zelda and Dragon Quest".
According to the gamer, she started playing thanks to her children.
"When I was just starting out, I played just awful. Of course, it's fun to play, but no one likes to lose. And I often lost," Mori shared.
Now the Japanese woman spends 7-8 hours a day playing games.
READ SOFIA AND THE MOST AMAZING ROBOTS CREATED BY MAN
"If you play games, you can avoid dementia," says Hamako Mori, adding that she really enjoys life.
The sea has her own channel on YouTube, which is subscribed to by about 187,000 users.
Earlier it became known that the gamer lost a pound and began to help people. An Englishman who weighed more than 200 kilograms was predicted to die before the age of 35 due to obesity.
It was also reported that in Japan introduced a bed for gamers. In addition to the bed, it is offered to buy shelves and stands, pajamas and a hat. The cost of a complete set is $ 1 thousand.
Featured image on unsplash.com
READ MORE SIMPLE URBAN LEGENDS OR HAUNTED AND MYSTERIOUS VIDEOGAMES OF HISTORY?
READ ALSO AMAZING BADDIE WINKLE: 92 YEARS IS NO REASON TO TURN INTO AN OLD WOMAN!