As befits a scandalous person, amazing Baddie Winkle evokes exactly the opposite reviews: from "Oh my God, I want to be the same at her age?" to "Yes, this old woman is clearly crazy!" Only the lazy did not write about Buddy, and now she recently turned 92 years old, and she still continues to live to the fullest. And, judging by the photos on Instagram, the life of an old woman is an order of magnitude more intense and interesting than most 20/30-year-old. Bravo!!!
The phenomenon of fame of Baddie Winkle is that she lives the way she wants, without looking back at the opinions of others. Want to go to your 80+ in a pink bikini? – why not! Want to dress up in all the colors of the rainbow and tighten a jamb of marijuana? "But who will tell me anything, I'm not at the same age that others tell me!"
Baddie Winkle in her youth
Helen Ruth Elam van Winkle was born in 1928 during the Great Depression. Her life in Kentucky is not easy. In her youth, she worked at Dresser Industries, ordering sensors for cars. She married Earl George van Winkle. Everything went according to the usual pattern, like everyone else. The young beauty already liked to shock the audience, although the possibilities for this were few.
"I was never shy. I liked dancing and doing anything when I was young, "says Helen.
Family happiness ended abruptly. The husband of the future star died in a car accident on the 35th anniversary of their wedding. Then son David died of cancer. She did not know how to deal with grief.
Daughter and grandchildren helped to hold on. Once Winkle put on shorts and a T-shirt of her great-granddaughter Kennedy to sunbathe in the courtyard. The girl took a picture of her grandmother and uploaded the picture to Instagram. The image instantly gathered likes, after which Helen decided to create her profile. "I lost my husband and son, and I'm tired of grief, so I rediscovered myself," Winkle said.
Baddie Winkle Instagram.
In 2014, Helen decided to change her life by creating her alter ego called Baddie Winkle. Together with Kennedy, they chose clothes, uploaded photos to Instagram and came up with fashionable signatures. Winkle had fans of all ages, but adolescents most admired their grandmother.
READ MORE Battle Of Male and Female Colors. Seduce A Man And Forget About The War: why women were forced to love the pink color
The image of Baddie Winkle is characterized by an eccentric hippie style, popular cult slogans, attractive jewelry and accessories. The model decided to become an inspiration for both the young and the older generation. In an interview with Paper Magazine, she said that she, "like the world Granna" (grandmother), receives most of the love on social networks from young users. With her generation, she hopes to arouse the desire to live actively, fulfilling dreams. After all, "age is just a number, and youth is a state of mind."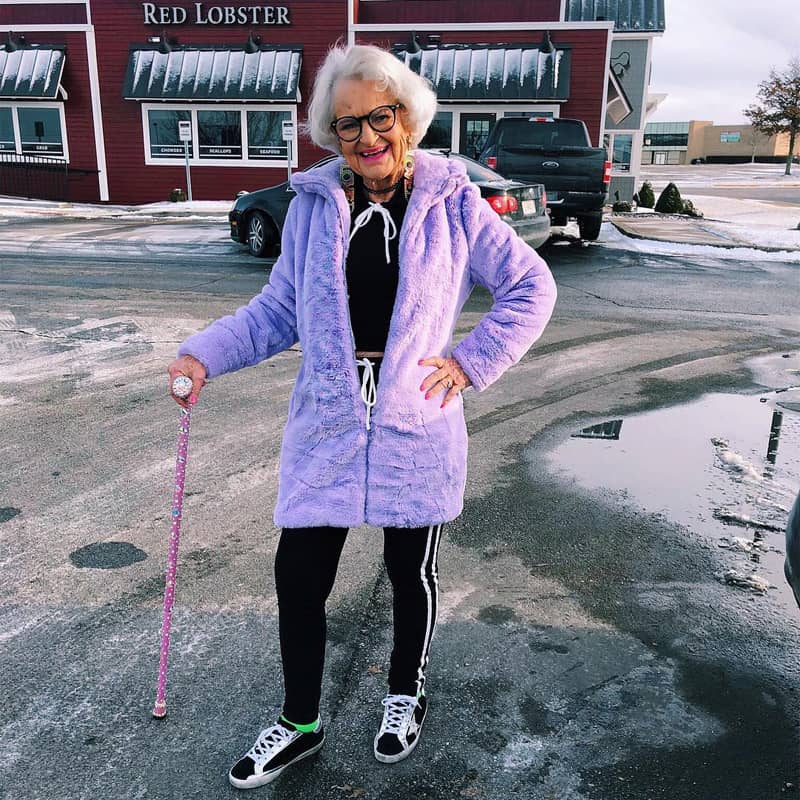 In 2015, the Grit Creative Group used Buddy as the face of his campaign to launch a website where she was dressed as Kurt Cobain, Kate Moss and other cult personalities. Having become already a real Internet celebrity by this time, Winkle appeared on the red carpet, including as a promoter of the series "Orange is the hit of the season".
READ The Most Amazing Names Of Celebrity Children
She participated in the MTV Video Music Awards as a guest of Miley Cyrus and starred in the Smirnoff ICE Electric Flavors commercial as part of the Keep It Moving campaign. Helen and now, after several years, continues to attract subscribers with his photos, videos, collaborations with famous brands and celebrities.
"I was always stylish, I just developed my attitude to this. I think we can say that I live the dream of wearing what I want and not to worry about the opinions of other people. "
"Hug your inner self in every possible way. Aging is normal. You do not need to sit in a chair and follow the news. Enjoy these years. They may be some of the best years in your life. Enjoy music festivals, take a walk and decide on what you were always afraid of.
For many years, I also tried to do what my family considered the best for me. Now I'm just doing everything I want and I do not ask permission from anyone. I am the only one who is responsible for my actions and for myself. Have fun! "Said Winkle.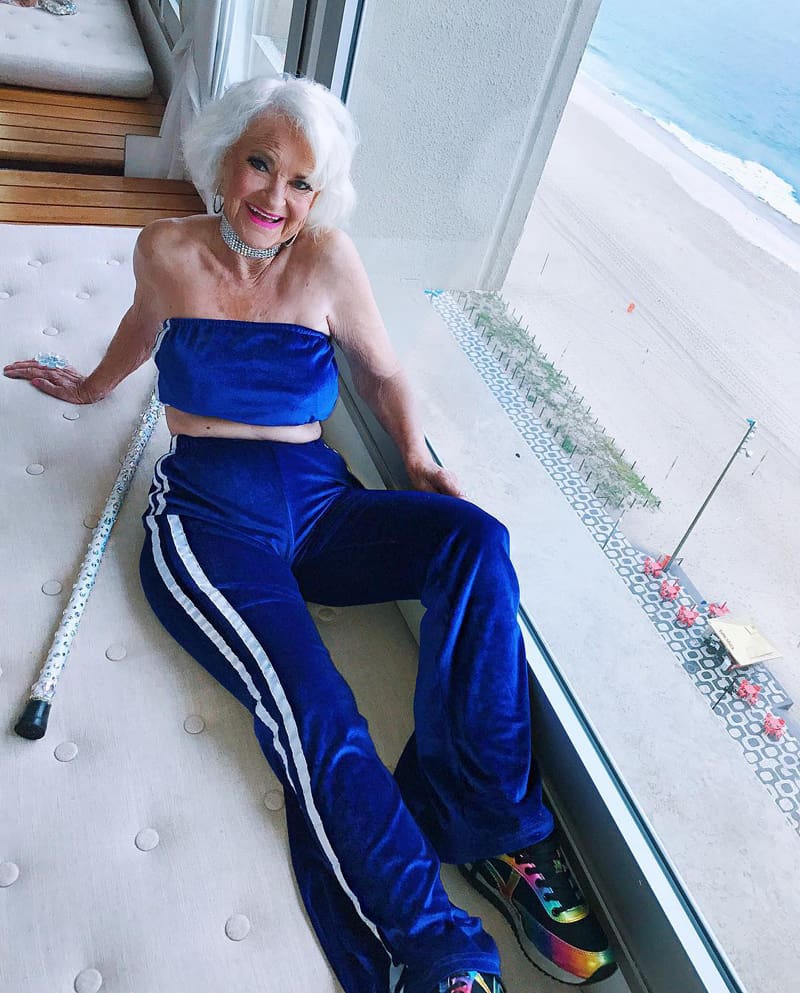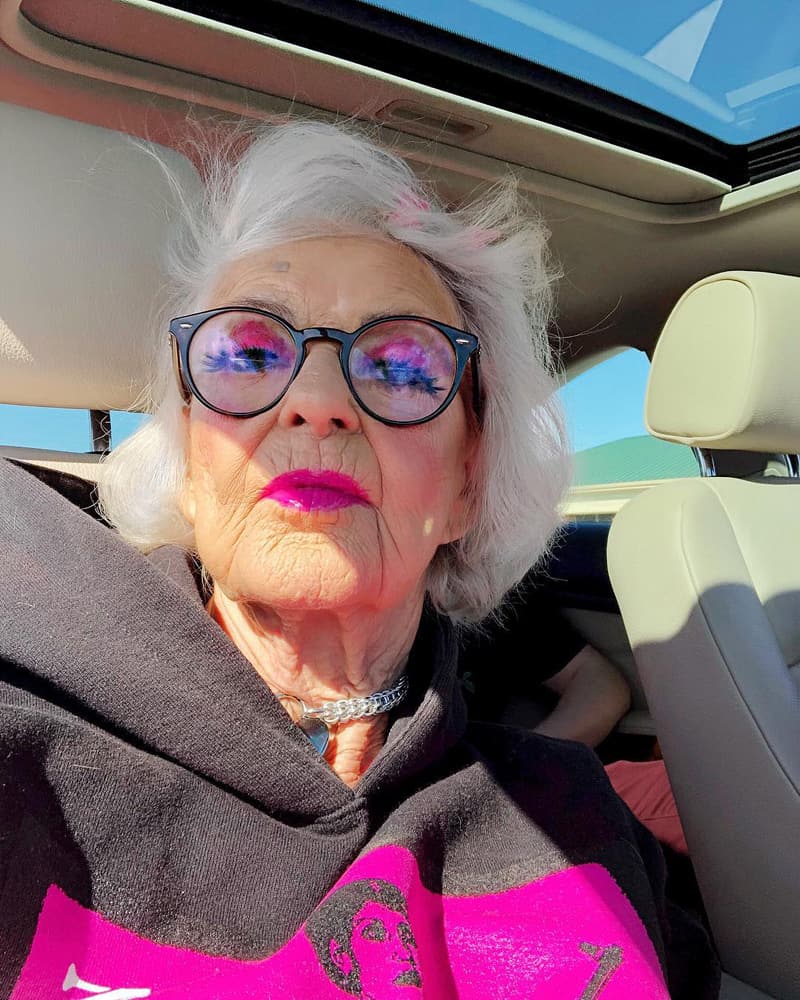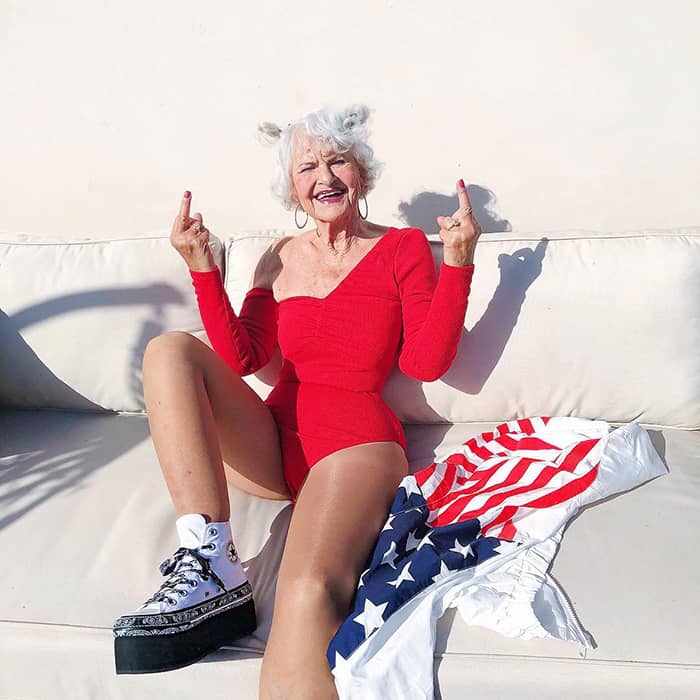 DON'T MISS 7 most spectacular outfits of the Golden Globe -2020
READ EVERYDAY OBJECTS as cakes! – Amazing CAKES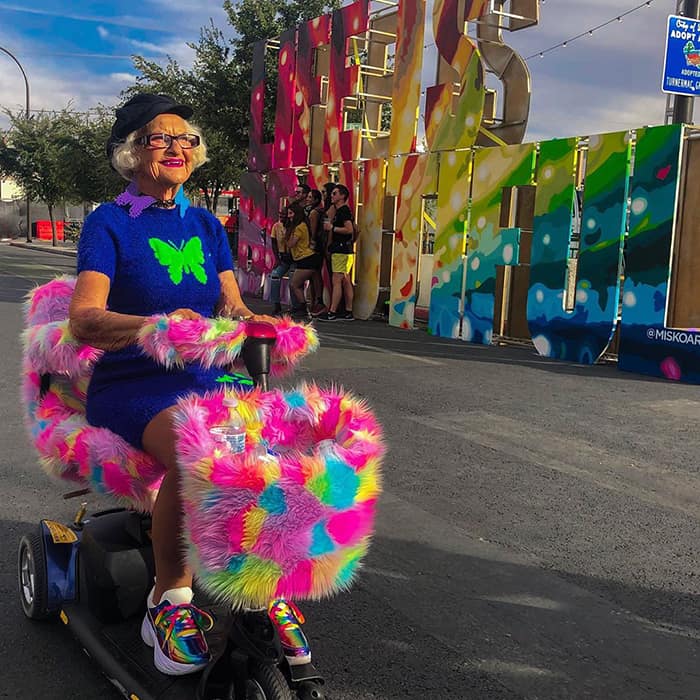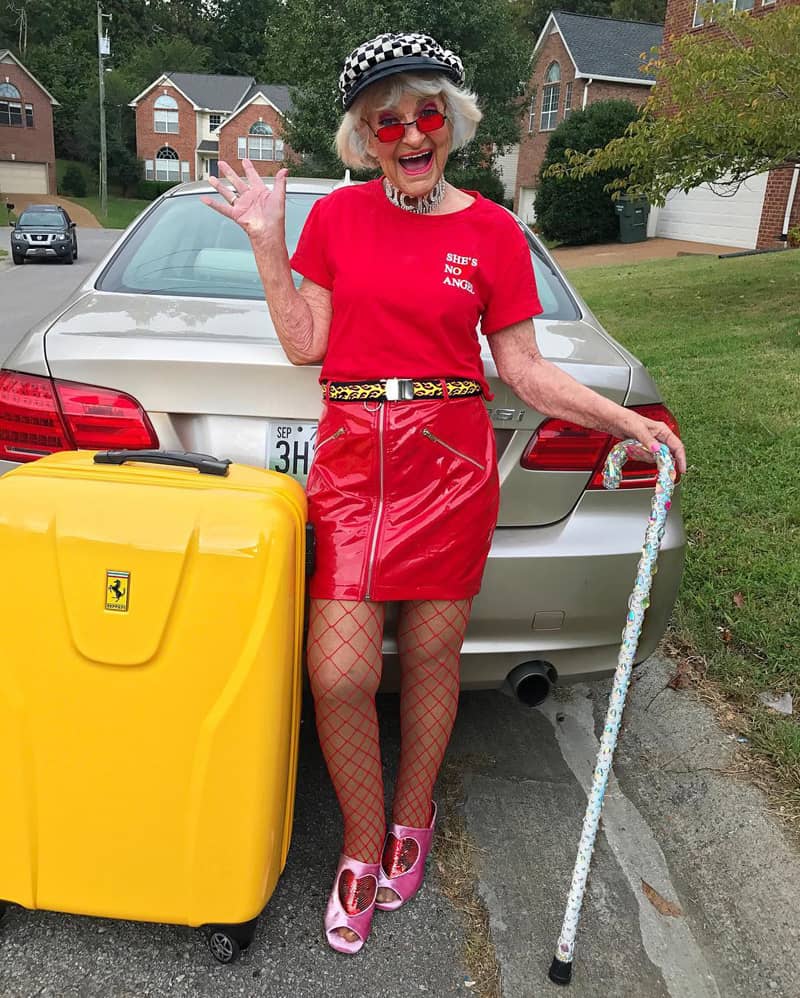 More than 3 million readers are now subscribed to the Baddie Winkle Instagram account. Few who leave negative comments, most followers find Baddie Winkle a great example of how to stay calm, despite age.
Not everyone is able to live the life that you want, and not what society expects of her/him, and even if the price for it will be the glory of extravaganza, you can be honest with yourself.

READ MORE Beavers Smell Like Vanilla, And Tequila Makes Diamonds: 10 Amazingly Interesting Facts About Food
READ ALSO How To Become More Stylish