We only spent 48 hours in Manchester, but absolutely fell in love with the city. We started our UK trip in London, but after a short 2-hour train ride, we were in the heart of Manchester.
Manchester is the country's second-largest city, and has a very different feel to London There is something magical about how the city mixes the old with the new. You can be standing next to a building that is centuries old, with a brand new high-rise behind it. We loved seeing beautiful historic buildings turned into modern use spaces without losing its feel.
Thank you Visit Manchester for hosting our #workerbeeweekender trip.
All opinions are always our own.
Thank you for supporting the brands that make Local Adventurer possible.
15 INCREDIBLE THINGS TO DO IN MANCHESTER ENGLAND
1. John Rylands Library
Whether you're a bookworm or not, you're going to want to visit John Rylands Library. Manchester is home to some of the most beautiful libraries in the world, and this one was jaw-dropping and looked straight out of Harry Potter.
150 Deansgate, map
Other Libraries to Check Out:
Chetham's Library which is the oldest surviving public library in the English-speaking world: Long Millgate, map
Portico Library built in the Greek Revival style: 57 Mosley Street, map
Manchester Central Public Library right in the center of town: St Peter's Square, map
2. Castlefield Urban Heritage Park
Take a stroll in the Castlefield area to see the site and recreated gate of an ancient Roman fort. Walk along the canals, look for beautiful bridges, and admire the restored Victorian homes.
Duke St & Beaufort St, map
3. Black Cab Tour
One of the best ways to see the city is via a local! One reason we were able to do so much in our short time there is because of John, from Manchester Taxi Tours. He was actually one of the highlights of our trip. He whisked us around town while telling us more about the history of the area. We could hop in and out as needed, and he customizes each tour to what you're interested in.
4. Salford Lads Club
During our tour with John, he asked us if we were a fan of The Smiths. Esther nodded without hesitation, so he took us to Salford Lads Club where they took one of their most iconic photos. We even got a chance to go inside to see the Smiths Room! Any Smiths fan should stop by to snap a photo in front of the green door.
Saint Ignatius Walk, map
5. See a Show in the UK's Music Capital
Besides the Smiths, Manchester is home to a long list of bands, singers, musicians, and producers. As a result, their live music scene is amazing as well!
Some venues to check out:
Huge Venue – Manchester Arena
Mid-Size – The Lowry and Alber Hall
Intimate Shows – Gorilla, Deaf Institute
If you're looking for a free show to check out, head to Albert's Schloss, a local beer garden that hosts different shows and cabarets throughout the week.
Albert's Schloss: 27 Peter St, map
6. Shop for Vinyl
To continue on with the music theme, visit one of the long-standing record stores in town. We stopped by Picadilly Records, which originally opened in '78 and have been supplying locals with vinyl since. It's a popular spot for DJs and the friendly staff can recommend albums for you if you don't know where to start.
Picadilly Records: 53 Oldham St, map
Other Record Shops to Check Out:
Vinyl Exchange: 18 Oldham St, map
Vinyl Revival: 5 Hilton St, map
Eastern Bloc Records: 5a Stevenson Square, map
7. Museum of Science and Industry
Located on the site of the world's oldest railroad station, the Museum of Science and Industry has 12 galleries covering everything from textiles to cars. It's a beautiful space and there are a lot of rotating exhibits. During our visit, we had the chance to check out robots, old and new. On top of that, entry to the museum is free, but certain activities and special exhibits have a fee.
Museum of Science and Industry Liverpool Road, map
8. Manchester Town Hall
As we walked into town, we couldn't help but stop in awe at the Manchester Town Hall. This neo-Gothic building is best viewed from Albert Square or from the hotel we stayed at (see below). but you can get different views from the backside as well. In the past, you were able to explore inside as well, but they will be closed indefinitely for refurbishment.
Albert Square, map
9. Imperial War Museum North
The UK has a series of Imperial Museums throughout the country that covers different conflicts from 1914 to present day. WWI buffs can stop by to the see gun that shot the first British shell. There are also 1,400 historic documents and objects. Don't forget to also take in the beautiful architecture of the museum itself!
The Quays Trafford Wharf Road, map
10 Northern Quarter Street Art Tour
Manchester's Northern Quarter is home to some amazing street art. During Cities of Hope, they bring in artists from all over the world to bring light to amazing work done by non-profits. The work is constantly changing so keep your eye out if you visit multiple times.
11. Greater Manchester Police Museum
While walking around, we stumbled across the Greater Manchester Polic Museum. Unfortunately, it's only open on Tuesdays from 10:30 AM to 3:30 PM, but admission is free and people seem to love the experience. There's a replica court where you can attend a mock trial, tons of artifacts to check out, and stories from volunteer guides about previous crimes.
57A Newton St, map
12. Manchester United vs Manchester City
Is Man City or Man United better? Ask any local and you'll get very different answers. Regardless of which team you support, Manchester is home to both of these top football teams. Visit their stadiums, catch a game, or stop by the National Football Museum to see memorabilia related to the sport.
Old Trafford: Sir Matt Busby Way, map || Etihad Stadium: Ashton New Rd, map
13. Chinatown
We had no idea that Manchester is home to the second largest Chinatown in the UK and third largest in Europe. We only had a chance to stop by the main gate the last morning we were there, but the smell of restaurants preparing to feed their customers that day had us wishing we had more time to explore the area.
Arch of Chinatown: 46 Faulkner St, map
14. Heaton Park
With a footprint of roughly 600 acres, Heaton Park is the largest park in the Manchester area. See Heaton Hall, which was built in 1772, enjoy the views from the vistas, or take advantage of the 18-hole golf course onsite. There is also a botanical garden, boating lake, animal farm, observatory, playground, and more.
Middleton Rd, map
15. Food in Beautiful Spaces
Manchester is full of great food spots! On top of that, they are located in some beautiful spaces as well. We started our trip off at The Refuge, which was a massive space. The sake cured salmon, spiced lamb flatbread, and duck breast were our absolute favorites. We also visited Evelyn's Cafe Bar and Mackie Mayor. From what we could tell, all three are really popular for the gram.
The Refuge By Volta: Oxford St, map
Evelyn's Cafe Bar: G18 Tib St, map
Mackie Mayor: 1 Eagle St, map
WHERE TO STAY IN MANCHESTER
The King Street Townhouse was our home during our time in Manchester. It was comfortable and really close to the center of town. We even made time to have afternoon tea there and enjoy their award-winning rooftop pool! The pool alone is worth booking a stay here. Don't you think?
Essential Travel Tips & Tricks
It's only a 2-hour train ride from London so you can either take a day trip to the city or spend a few days there. We took the Virgin Trains – find tickets here.
You can explore the city via foot, trolley, and cab. You don't need to bother renting a car.
Cabs are hit or miss for credit cards so be sure to have cash ready. Taxis cost up to 16 GBP within the city. Uber also works.
You can buy an unlimited daily ticket on the bus for 5.60 GBP.
People are friendly! Feel free to ask locals for directions or suggestions.
Bring a packable raincoat (HERS + HIS) so you're always ready for the rain. A lot of hotels will also provide umbrellas for you to use during your stay.
Stay connected with the Skyroam Solis. This especially makes sense if you are trying to connect multiple devices. We had a great connection during our whole trip and the device can be used as a phone charger too! You can use coupon code: LocalAdventurer for 10% off.
WHAT'S NEARBY
MORE RESOURCES
DID YOU ENJOY THE POST? PIN IT FOR LATER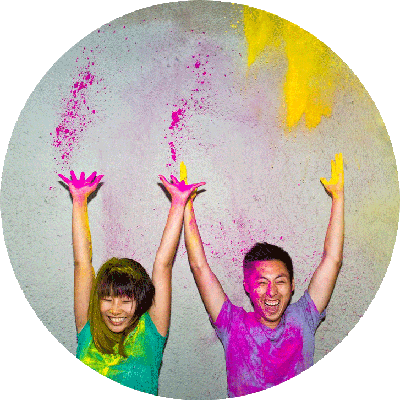 ESTHER + JACOB
Esther and Jacob are the founders of Local Adventurer, which is one of the top 25 travel blogs in the world. They believe that adventure can be found both near and far and hope to inspire others to explore locally. They explore a new city every year and currently base themselves in NYC.
The post 15 Incredible Things to Do in Manchester England That You Shouldn't Miss appeared first on Local Adventurer » Travel Adventures in Portland + World Wide.