For many years, the fashion world did not perceive Kim Kardashian as an influencer, and the Vogue magazine refused to publish her on the cover or talk about her in its publication. However, things have changed over time.
According to rumors, Kanye West, the ex-husband of the TV star, made a big contribution to this, who changed his wife's style and personally persuaded Anna Wintour, editor-in-chief of the American Vogue, to reconsider his point of view. However, many magazine fans still disagree that Kim Kardashian is an influence on fashion.
The other day, the publication faced a wave of negativity in its address due to a recent publication on social networks. The new picture shows Kim Kardashian and Anna Wintour taking a selfie.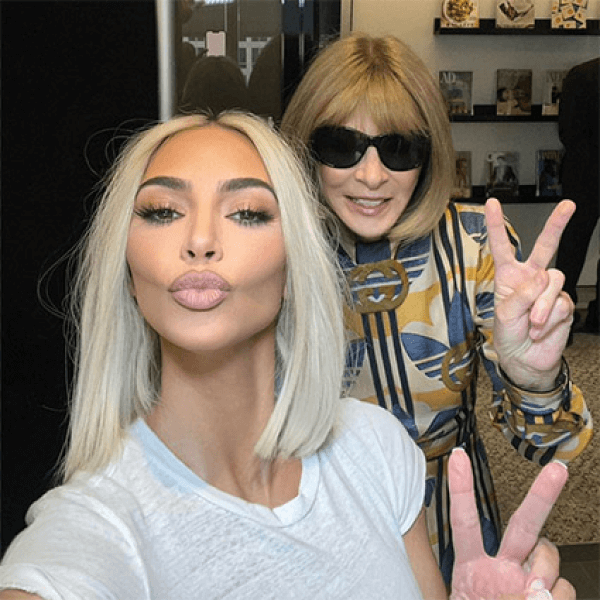 Readers of the magazine were struck not only by the fact that the editor-in-chief smiles, although she usually keeps a straight face, but also by the fact that she takes a selfie with Kim Kardashian.
Many remembered that in 2015, Anna Wintour forbade guests to take selfies on the Met Gala red carpet, and recently refused to take a picture with the presenter in one of the videos:
I have never taken a selfie and don't plan to start now.
Also, many did not like that the editor-in-chief decided to take a picture with Kim Kardashian and publish it on the official page of the magazine in social networks.
Readers of the publication wrote in the comments:
"Anna, we expected more from you", "Kardashian has never been and never will be a real glossy heroine. It's a shame".
Neither Kim Kardashian nor Anna Wintour have yet commented on the negative comments about their photo.