A video that is rapidly gaining excitement and popularity on the Internet.
Cyberpunk propaganda of life on a Russian farm with notes of irony and comic.
As CD Project Red continues to delay the release of Cyberpunk 2077 for a rainy day and rolls out Night City Wire, fans of the game and the cyberpunk genre in general are creatively anticipating the game.
The guys from the birchpunk channel decided to open the eyes of the community and showed a real, Russian cyberpunk.
The video, kept in the traditions of cyberpunk, irony and humor, describes the life of a simple Russian cyber village. The main character is a simple Russian farmer with a simple Russian name Nikolai from a simple Russian Ryazan region. Alive, not cyber.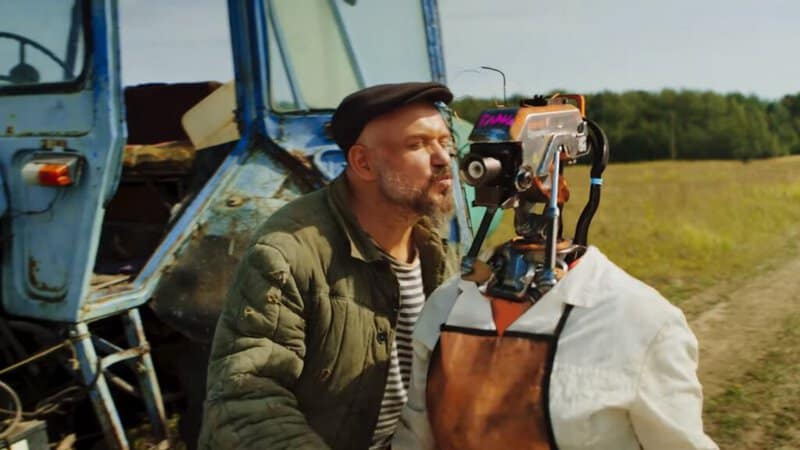 Nikolai grows cheeses, milk and eggs and all that stuff on his cyber farm. "It's all a lie that the machinery doesn't work in the countryside," Nikolai convinces. For him, there, robots are working. Milk is obtained from cows. Man entrusted the most important operations to robots! Here you can find cyber-mail, robotic milkmaids, and even soulful Russian folk songs. Enjoy! :)))))))
READ ALSO: FASCINATING COUPLE RECREATES SCENES FROM FILMS DURING QUARANTINE. REAL FUN!
Follow Furilia on Instagram and Pinterest!
READ MORE: FUNNY DRAWINGS ABOUT THE SECRET LIFE OF CARTOON CHARACTERS
DON'T MISS: FUNNY BEGGARS: 23 ANIMALS THAT WILL DO ANYTHING FOR FOOD