When your skin looks good, you feel better. At least more confident. However, sometimes even careful grooming will not help you achieve perfect results. In winter, by the way, this happens more and more often. As the song says, there are five reasons for this.
The skin did not have time to acclimatize
In fact, the main reason is that you don't prepare for the season in advance. Excessive dryness of skin from weather conditions is the most common problem in winter. Very dry skin can sometimes lead to severe inflammation, aggravating problems such as acne and eczema. Fortunately, the solution is simple – replace your matting agents with moisturizers. Add nourishing serums and oils to your beauty ritual. It is helpful to use products that contain hyaluronic acid. They quickly regenerate the dermis, reducing skin inflammation and providing a beautiful glow to the face.
Please, install a humidifier in rooms with heaters and central heating. This will noticeably improve the condition of the skin. Or carry thermal water or mist with you.
Your cleansers are too aggressive
General weather conditions in winter contribute to inflammation. Using products that are too intense and harsh can strip the natural oils of the skin, causing increased dryness, redness, and flaking. In essence, you are destroying the skin's natural protective barrier. For people with dry and sensitive skin, it is better to avoid foaming cleansers in favor of very mild options such as milk, cream, hydrophilic oils. Such products perfectly moisturize the skin already at the stage of cleansing.
You are too stressed
Stress damages the skin, making it look dull and thin. What's more, it can cause acne. This is a very common problem these days. The best way to deal with stress is through meditation. If you cannot get rid of stressful acne on your own, then a small dose of steroids, injected directly into acne, often leads to a decrease in rashes. But before signing up for injections at the salon, consult a dermatologist, as acne from stress can easily be confused with hormonal acne.
READ: GREEN PROPOLIS SAVES EVERY DAMAGED SKIN! JUST TRY IT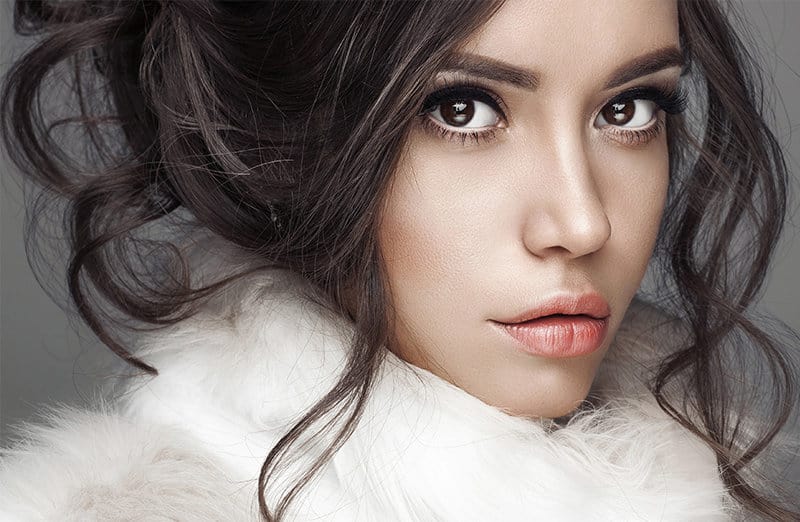 Poor diet and irregular sleep schedule
Emotional stress isn't the only thing that can increase the amount of stress hormones and cause acne; poor sleep and lack of nutrients, vitamins and minerals can have the same consequences. Increased levels of stress hormones cause inflammation throughout the body, including the skin. To combat this specific problem, it is enough to exercise regularly, always go to bed at the same time, and also eat right. In winter, the amount of vitamins we consume from fresh seasonal vegetables and fruits decreases in the diet, so it will not be harmful to take supplements.
You are not taking good care of your skin at the gym.
Sudden acne on the face, chest and back can also be associated with sweat. Sweat can mix with ingredients in makeup, sunscreen, and moisturizers to form thickening pores that turn into acne. To prevent this, simply wash your face before training and do not use moisturizers, if the skin is tight and dry, it is better to apply a water-based serum. In winter, avoid unnecessary steps in skin care.
But after training, you can apply your favorite products.
In addition to the gym, sweat can appear under the headgear, which is why acne often appears in the forehead area. If this happens, replace your hat with a hat made from natural fabrics, soft yarn that does not irritate the skin.
Featured image on unsplash.com
READ ALSO: DO NOT GET BORED! 10 FUNNY PHOTOS THAT CAN BE MADE ONLY IN THE WINTER!
DON'T MISS: 3 FAVOURITE WINTER COCKTAIL'S RECIPES FOR VERY COLD DAYS!
READ MORE: ENHANCE YOUR SEX LIFE WITH THESE FALL-WINTER FOODS!