Cooking with strawberries is a pleasure. Everyone will choose this berry, and therefore it is very easy to please with a strawberry dessert! We picked up fairly easy recipes with a taste that is not complicated by some unusual ingredients. They are easy to "understand" and to cook and also very tasty!Try them!
Strawberry mousse
You will need 450 grams of strawberries, 300 ml of heavy cream, 15 grams of gelatin, 75 grams of sugar, berries or mint for decoration.
READ ALSO THE BEST AND THE WORST DIETS IN 2020 ACCORDING TO NUTRITIONISTS
Soak gelatin in 5 tablespoons of cold water. Beat the strawberries in a mashed blender. Add sugar to taste. Put the swollen gelatin on a small fire and dissolve before boiling. Cool, gradually start adding strawberry puree. 4 tablespoons of mashed potatoes set aside in a plate. Whip cream into resistant foam. Gradually stir in the cream of mashed gelatin. Arrange the mousse in a bowl, drip a little clean strawberry puree on top of each serving. Put the bowls in the refrigerator and wait until everything completely hardens. Serve garnished with berries and mint leaves.
Strawberries in basil syrup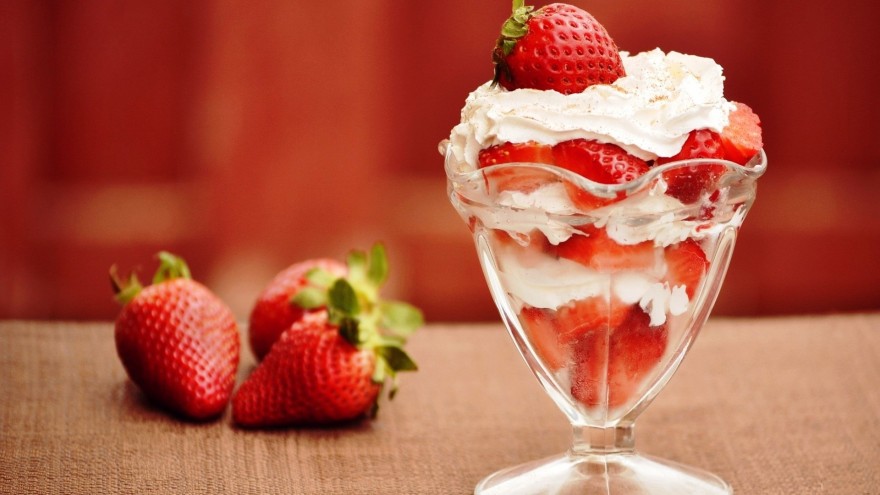 Take 300 grams of strawberries, 75 grams of sugar, 3 sprigs of basil, 150 ml of water, a teaspoon of butter, 100 ml of whipped cream, a quarter of lemon.
For syrup in a small saucepan, mix sugar, water, 3 sprigs of basil, juice and zest of a quarter of a lemon, cover, put on moderate heat and cook for 8 minutes. Strain the syrup. Melt the butter in the syrup and mix thoroughly. Let the syrup cool. Cut the berries in half, put in a bowl, pour the syrup and garnish with whipped cream.
Panna Cotta with Strawberries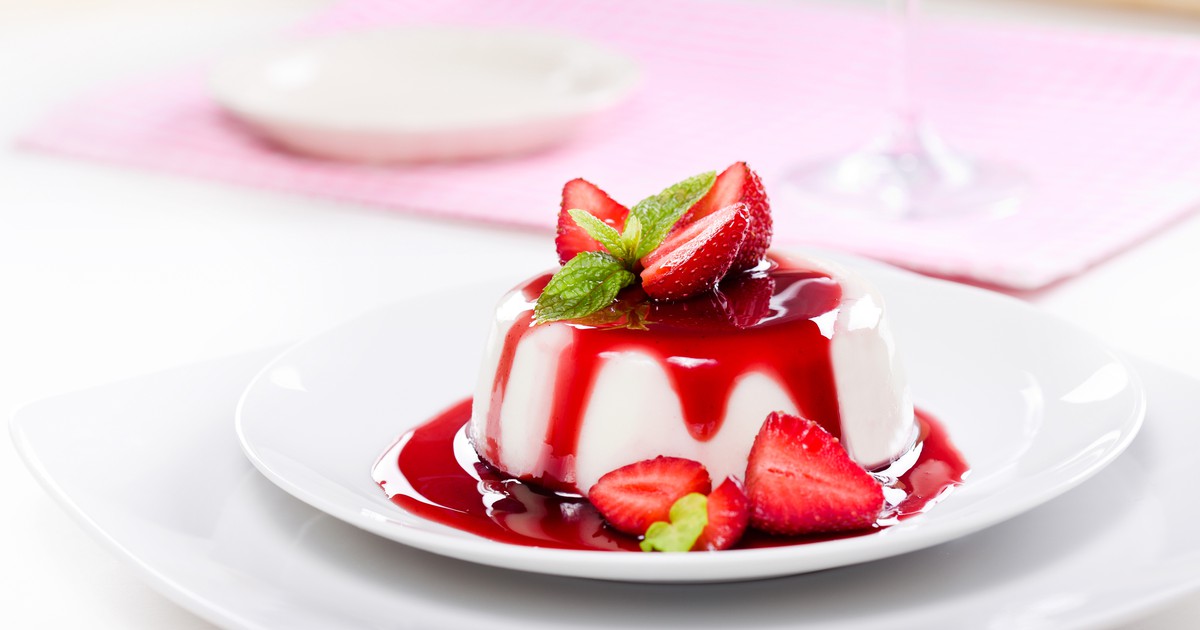 You will need 400 ml of 20% cream, half a tablespoon of instant gelatin, 3 tablespoons of sugar, a bag (10 g) of vanilla sugar, 100 grams of strawberries, 2 teaspoons of powdered sugar.
READ STRAWBERRY ANTI-AGING TOP FOOD! PROTECTS YOU FROM AGING.
Pour the gelatin with 2-3 tablespoons of cold water, let it swell for about 5 minutes, then put in a bowl of hot water and stir until dissolved. Mix the cream with sugar and vanilla sugar: heat, stirring, until the sugar melts. Add gelatin and mix, pour into molds. Place the cream tins in the refrigerator overnight or for 4-5 hours. Cut strawberries into small cubes, mix with powdered sugar, put on a frozen panna cotta, pour over the juice formed on top.
Bon Appetit!
READ MORE SUPERRRR ENERGY-BOOSTING MIXED BERRY SMOOTHIE RECIPE
READ ALSO SHAVING WITHOUT CONSEQUENCES: HOW TO GET RID OF THE EFFECT OF "STRAWBERRY LEGS"