Mayonnaise sauce is the most popular and versatile. It is suitable for a variety of snacks and salads. But many people are confused by the presence of eggs in mayonnaise and its high calorie content. How to make mayonnaise from another ingredients?
Pea mayonnaise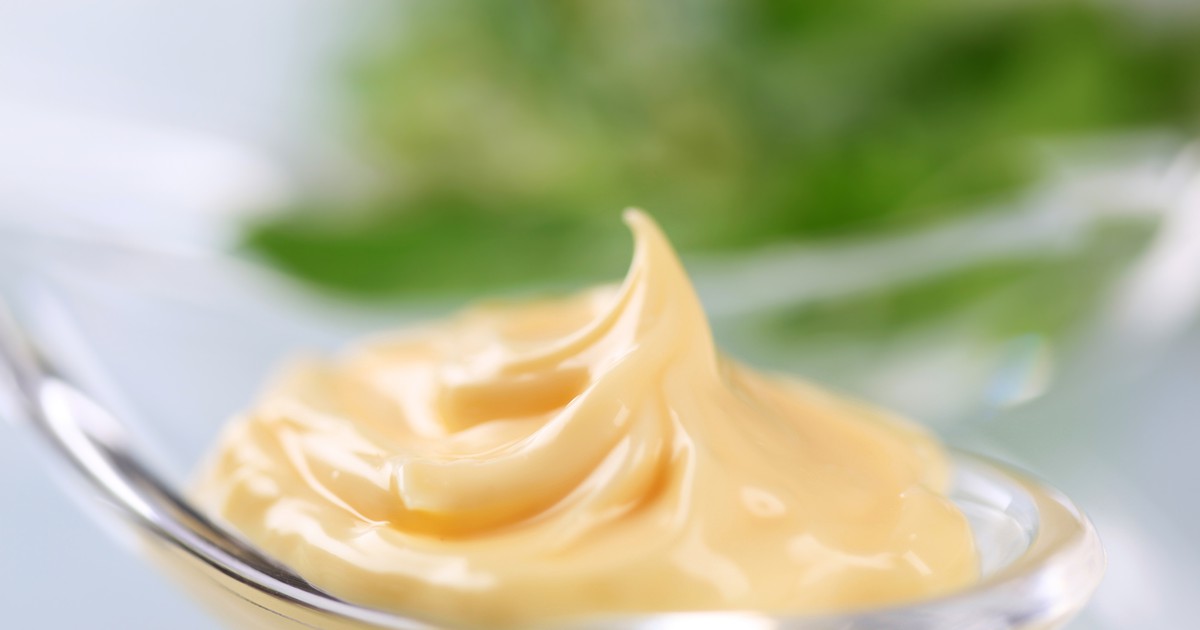 You will need a tablespoon of pea flakes, 6 tablespoons of water, 200 ml of vegetable oil, a teaspoon of salt and sugar, a teaspoon of pepper, 2 tablespoons of vinegar, 2 tablespoons of mustard
Pour the cereal with water and cook until cooked. Grind the mixture with a blender until smooth, cool. Take mashed potatoes and vegetable oil in a ratio of 1 to 2, beat with a blender for a minute. Add salt, sugar, pepper, mustard and vinegar. Beat for about 2 minutes to make the sauce firm.
READ TOP 5 BEST RECIPES OF SALADS WITH PINEAPPLE
Walnut mayonnaise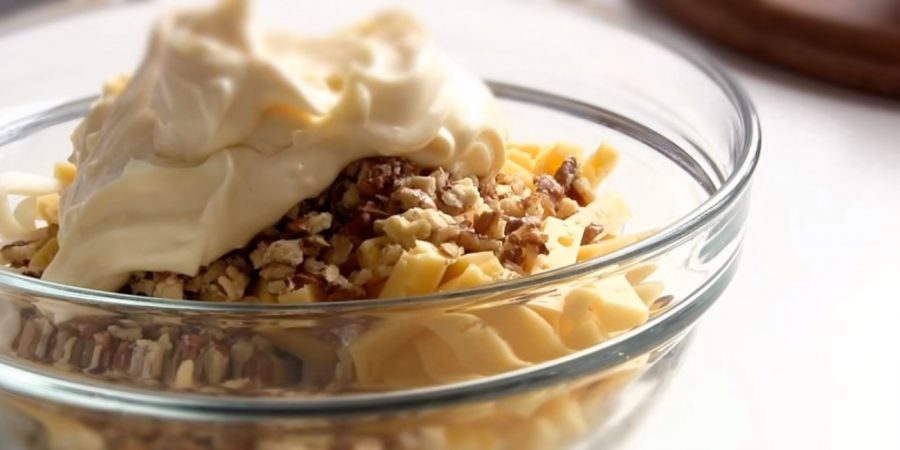 Take 100 grams of walnuts, a teaspoon of mustard, a tablespoon of lemon juice, 100 ml of sunflower oil, ground black pepper to taste, sugar to taste, salt to taste, 100 ml of water.
Grind walnuts with a blender. Combine nuts, sugar, salt, black pepper and mustard. Pour 2 tablespoons of water into the mixture and mix well until smooth. Add the sunflower oil to the nut mixture in small portions. Then gradually add water with lemon juice, thoroughly rubbing the mass.
READ HOW TO BECOME MORE STYLISH
Bean Mayonnaise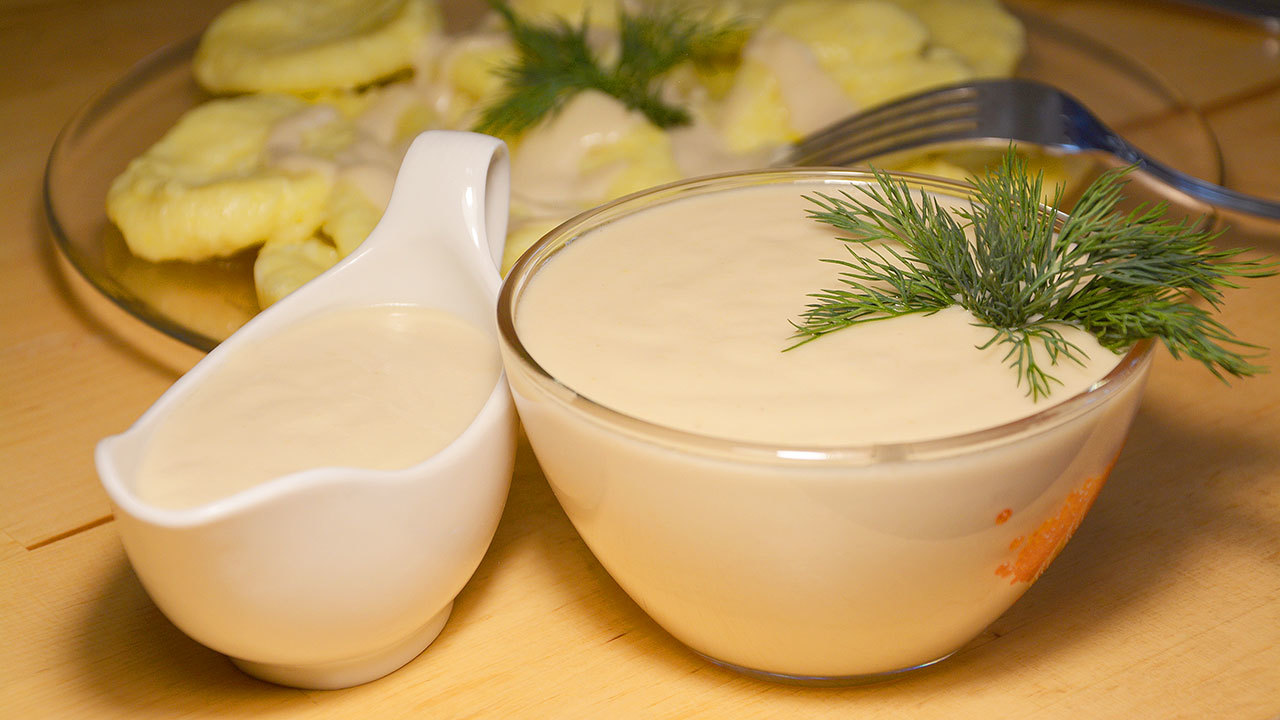 Prepare 400 grams of canned beans, half a lemon, 300 ml of vegetable oil, a teaspoon of mustard, a teaspoon of sugar, a teaspoon of salt.
Squeeze the liquid from the beans and grind until smooth. Add sugar, salt, mustard and continue whisking. Pour in vegetable oil in small portions and continue whisking, bringing the sauce to the desired consistency. Then pour in lemon juice and whisk again.
Sunflower mayonnaise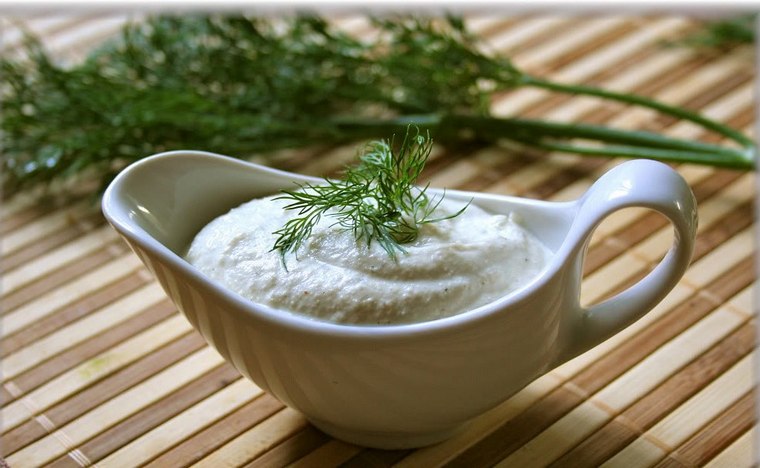 You will need half a lemon, a small bunch of dill, half a teaspoon of mustard seeds, an incomplete teaspoon of salt, a clove of garlic, 2 tablespoons of vegetable oil, half a glass of water, a glass of sunflower seeds.
Soak sunflower seeds in water for 5 hours. Drain and rinse. Grind mustard seeds into powder. Peel and chop the garlic coarsely. Dill also chop coarsely. Put seeds, dill, garlic, mustard powder, salt, lemon juice, oil in a blender and fill in with half a glass of water, whisk.
Bon Appetit!
Learn how you can replace mayonnaise.
Mayonnaise – the most famous sauce in the world, it is quite caloric, though very tasty. Shop options for mayonnaise limp in quality and are always best done at home. But there are cases when mayonnaise needs to be replaced by something: for example, someone is allergic to eggs or you observe fasting, you are vegan, etc.
Greek yoghurt
It is slightly sour, quite dense and thick, but low-calorie. Of course, it is not suitable for everything, but you can safely use it for dressing vegetable and potato salads. It is much tastier to use not just Greek yogurt, but mixes based on it, adding to it a variety of spices and spices.
Sour cream
After adding mustard and vinegar or soy sauce to the sour cream, you will get a taste very reminiscent of mayonnaise. This dressing can be used for the most popular salads.
Low-fat cottage cheese
Mixing low-fat cottage cheese with herbs, adding pepper, lemon juice and whisking the mixture to a homogeneous consistency – you get a wonderful sauce and salad dressing.
Hummus
In salads with meat and eggs hummus will be especially harmonious. It has no eggs, but olive oil, tahini and chickpeas make it especially tasty, caloric and interesting.
Also consider that the same vegetable salads can often be seasoned with just olive or sunflower oil, adding lemon juice and do not resort to the use of mayonnaise.
Featured image on unsplash.com
READ ALSO HOW TO COOK LEGENDARY MARSEILLE SOUP. STEP-BY-STEP RECIPE
READ MORE WHAT IS SO UNIQUE ABOUT RED CABBAGE? CHINESE RED CABBAGE SALAD RECIPE