So, it's autumn on the street, cold weather is about to begin, and with them the season of colds. We suggest you introduce pleasant and tasty prevention into your daily diet. It's not garlic and onions, you can drink it with great pleasure at home and at work, greet others by warming drinks to boost your immunity.
Of course, we immediately remind you that the proposed drinks are by no means a complete cure for the cold! We strongly recommend that you see your doctor on time and use recipes only as a healthy and tasty addition!
Rose hip and hibiscus tea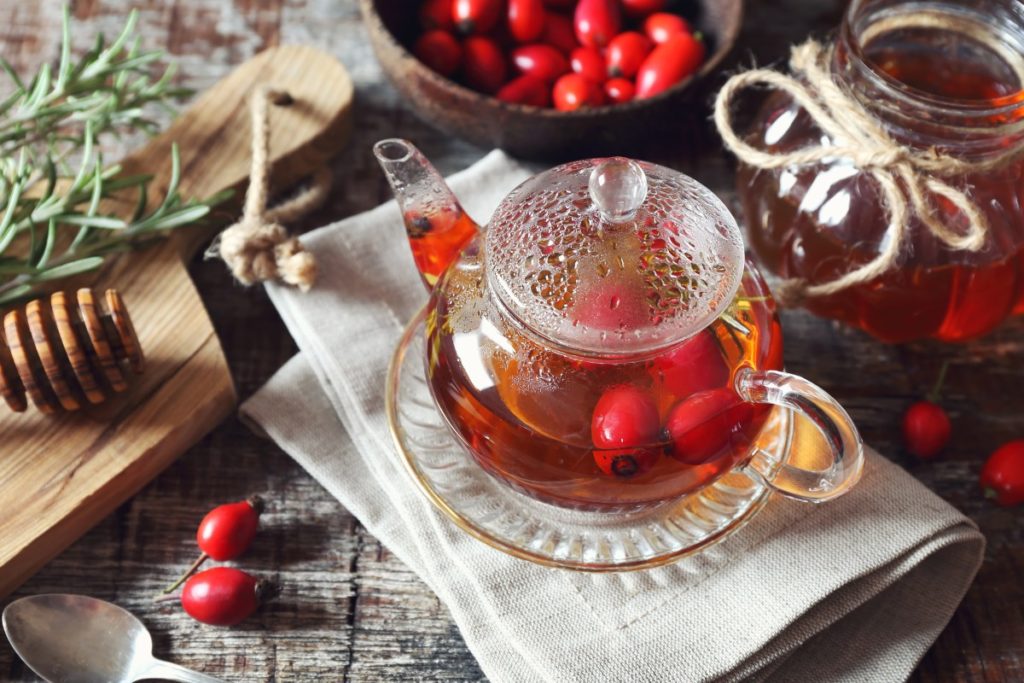 Ingredients:
1 teaspoon of wild rose (seedless)

1 teaspoon hibiscus (hibiscus);

2 whole clove buds;

220 ml boiling water.
Cooking. Put all the ingredients in a kettle, pour boiling water and leave to steep for 10 minutes. Pour into cups, add any sweetener if desired.
Turmeric tea To Boost Immunity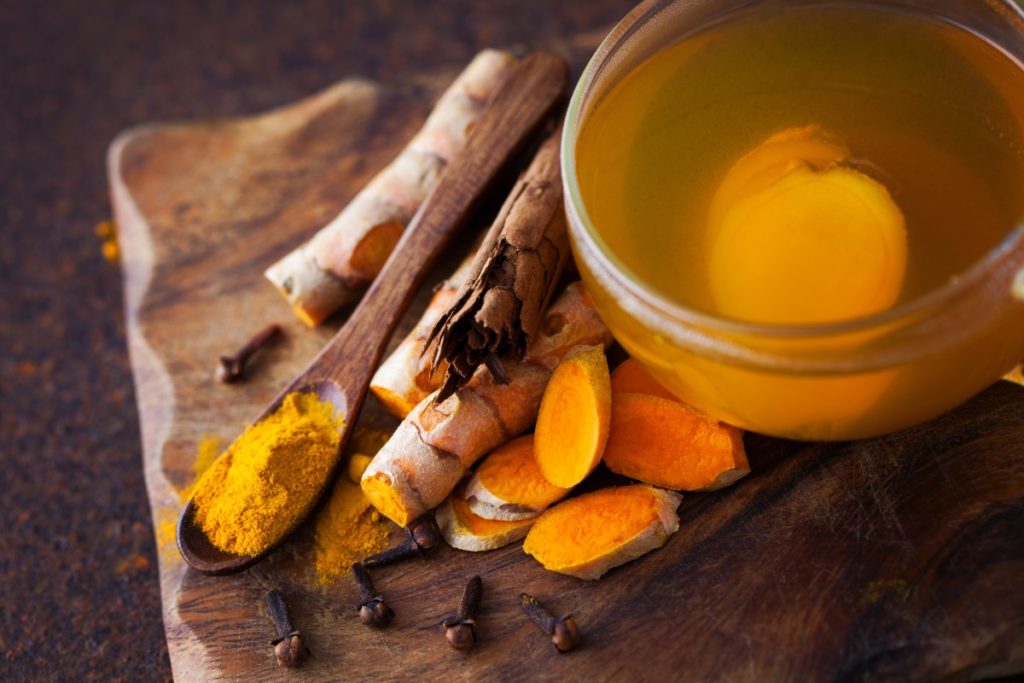 Ingredients:
2 cups water

1 teaspoon ground turmeric or a thumb-sized chunk of fresh root

thumb-sized slice of ginger root

1 small orange;

2-3 sprigs of fresh mint;
Cooking. Boil water. Peel the ginger and turmeric root and cut into thin slices. Divide the orange in half and cut one half into thin slices. Divide equally in half and place in cups. Squeeze the orange juice from the remaining half into it. If you're using turmeric powder, split it as well. Pour boiling water over, add a pinch of black pepper (it helps the curcumin to be absorbed) and leave to infuse for 10-15 minutes.
If the pieces in the cups bother you, it is best to put all the ingredients in a small saucepan, pour boiling water over it and then pour through a sieve into the cups.
Add sweetener as desired. Orange can be substituted for lemon.
READ: THE RAREST AND MOST UNUSUAL VARIETIES OF TEA: BLUE, RICE AND FAT BURNING.
Elderberry Ginger Tea To Boost Immunity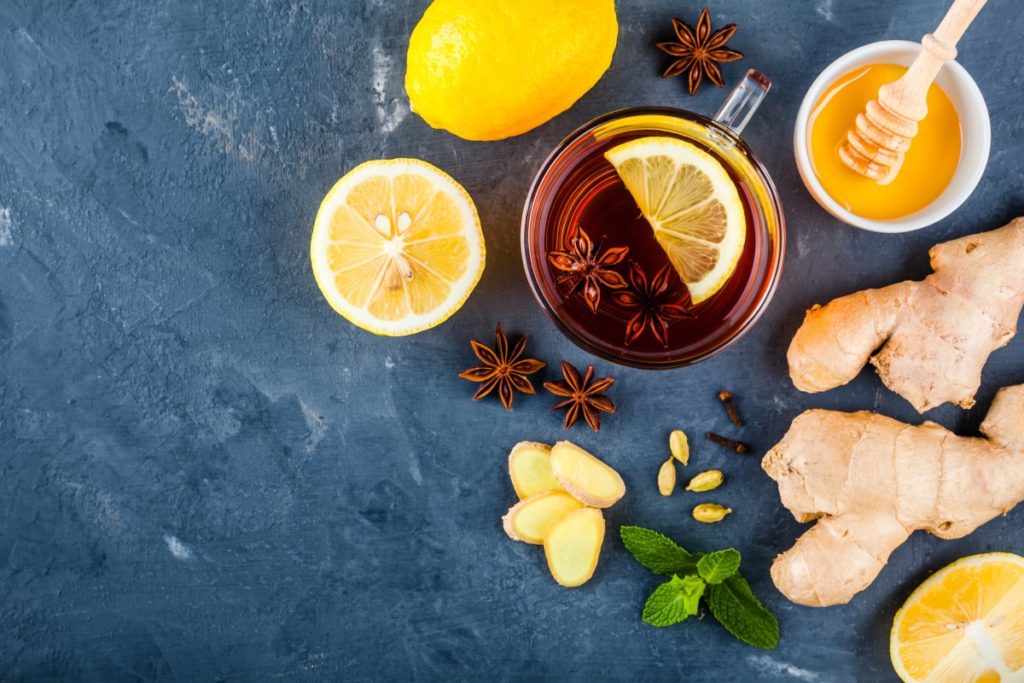 Ingredients:
6 cups of water

3 tablespoons dried elderberry

2 cinnamon sticks;

4 boxes of cardamom;

4 whole clove buds;

a slice of fresh ginger (2 cm), cut into slices;

honey or stevia to taste.
Cooking. Put all ingredients, except for the sweetener, into the pan. Fill with water. Bring to a boil and cook for about 30 minutes. Strain the tea through a sieve, pour into cups and enjoy.
Latte with turmeric and black pepper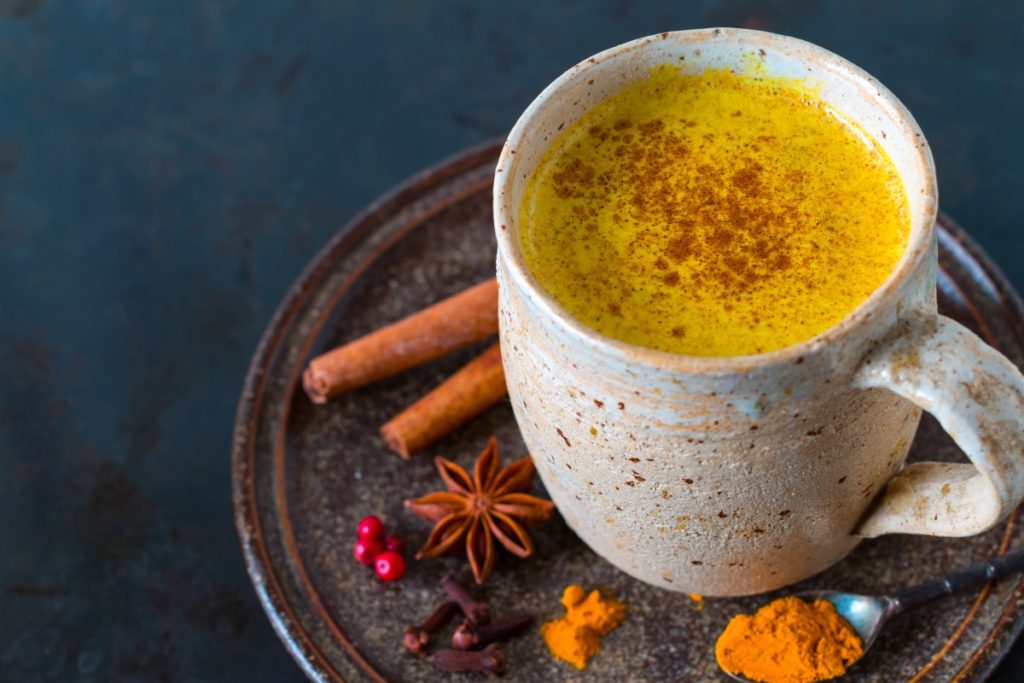 Ingredients:
½ teaspoon coconut oil

½ teaspoon

ground

turmeric;

⅛ teaspoon of cinnamon;

a pinch of black pepper;

1 cup unsweetened almond or regular milk of your choice

½ teaspoon of ginger juice squeezed from grated ginger root;

¼ a teaspoon of vanilla extract or a pinch of vanillin;

1/2 teaspoon maple syrup or honey.
Cooking. Melt the coconut oil in a small saucepan over medium heat. Add turmeric, cinnamon and black pepper there, Stir in coconut oil for about 30 seconds.
Then add the rest of the ingredients to the saucepan and beat constantly with a blender or mixer for 5-7 minutes. Be careful not to boil the almond milk. The mixture should be slightly frothy.
Pour the latte into a mug. Taste and add some maple syrup if needed. Sprinkle with cinnamon, enjoy and be healthy!
Featured image credit: unsplash.com
Follow Furilia on Instagram and Pinterest!
READ ALSO: LOVE OURSELVES, JUST AS WE ARE! WHAT THE JAPANESE CAN TEACH US ABOUT BODY ACCEPTANCE
DON'T MISS: SCIENCE EXPLAINS THE HEALTH BENEFITS OF DRINKING 'GINGER TEA' EVERY NIGHT BEFORE BED