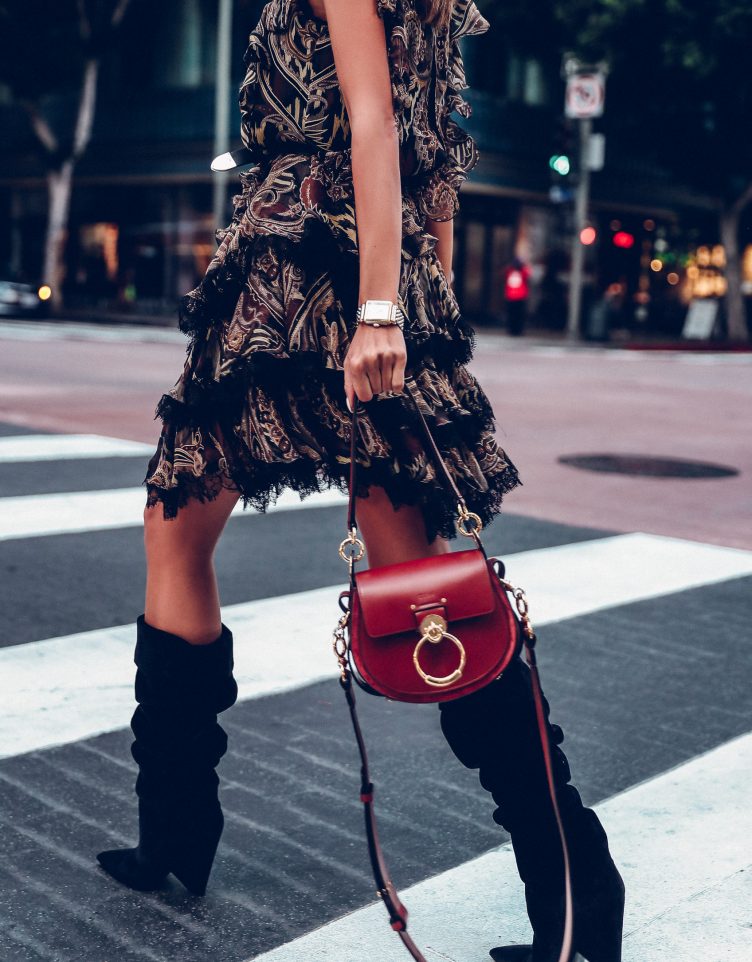 Dresses and boots, a perfect combination in every possible way, this fall, I'm definitely updating my collection of both with a few new bold favorites.
Since I tend to stick to solid colors when it comes to accessories and outerwear, printed dresses are always at the top of my shopping list for Fall. Love the way they break up the monotony of solid-colored outfits ( especially when I opt for tonal dressing ), bold prints never fail to add that wow factor to a look, and work well for day and night. When it comes to choosing the right print this season, I recommend going for something bolder and darker, i.e. a color scheme that would work well with Fall's staple color palette. So, think caramels, rich browns, black, dark navy and burgundy.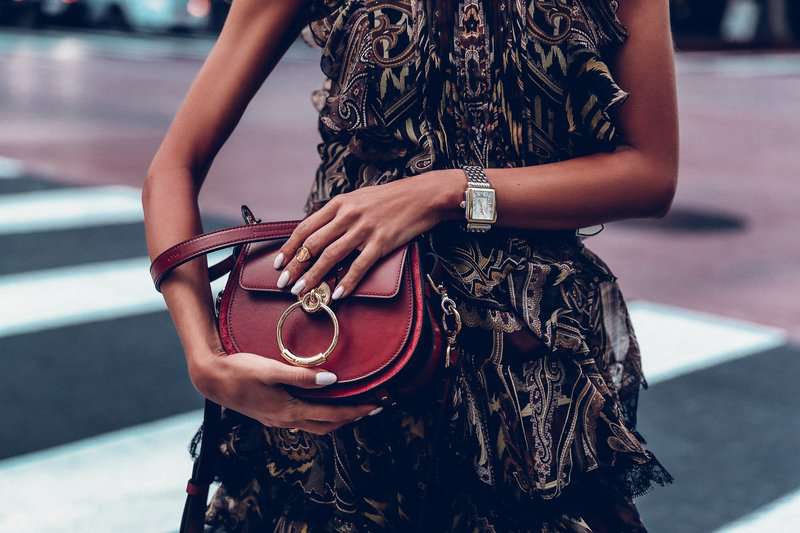 Another addition – slouchy knee-high boots. Love this boot style because it works equally well with skirts and dresses, skinny jeans or even ( if you wanted to be just a bit more adventurous ) with this season's must-have denim aka the high waited super baggy jeans. Literally, the one boot style you will practically live in this season, they can dress an outfit up or down depending on how you style them, and they look great with every style of coat imaginable ( especially love them with midi length coats ). Basically, they are bold, beautiful and stylish and in my opinion, a definite must-have this season.
READ ALSO Great Taste for Less with Seagram's Escapes Spiked: Charlize Theron's Saint Laurent Look for Less + Jennifer Lopez's Black Dress and Boots for a Steal!
P.S. Scroll down to see a few of my favorite dresses an boots at the moment.
Etro Lace Trimmed Printed Silk Crepe Mini Dress (also love this, this, and this one) | Chloe Tess Leather And Suede Shoulder Bag in Brown | Saint Laurent Boots (similar here, here, and here)
READ MORE Jamie Lee Curtis Thinks Expensive Skincare Is a Scam To Make Money
First appeared on thevivaluxury.com