This Cranberry Salsa Cream Cheese Appetizer is an outrageously delicious, show-stopping appetizer. The salsa is sweet, tart and a little kick of heat. It is topped over cool cream cheese. When the two combine over the top of a cracker, it will create a seasonal bite you will never forget! It is always the first to disappear at a party!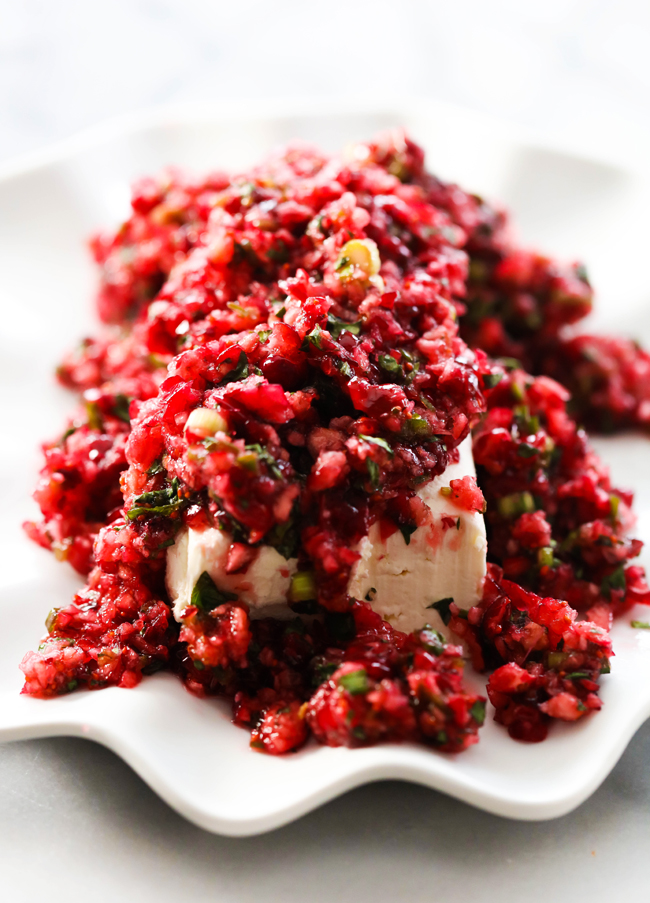 Every Christmas holiday my cute sister-in-law makes this INCREDIBLE appetizer. I have lost count of the number of years she has prepared it, but each year I stand amazed at just how good it is. Each sibling could probably pound a recipe themselves… haha…. jk… kinda… ok, we probably could. It is THAT good!
But in all seriousness, this is a MUST MAKE each and every holiday season. It is everyone's favorite and the first thing to disappear!
The salsa is a blend of sweet, tart and a kick of heat. It is pure holiday bliss packed into one recipe. You pour it over a block of cream cheese and let it cool down the heat and make a flavor and texture combination that is absolutely heavenly.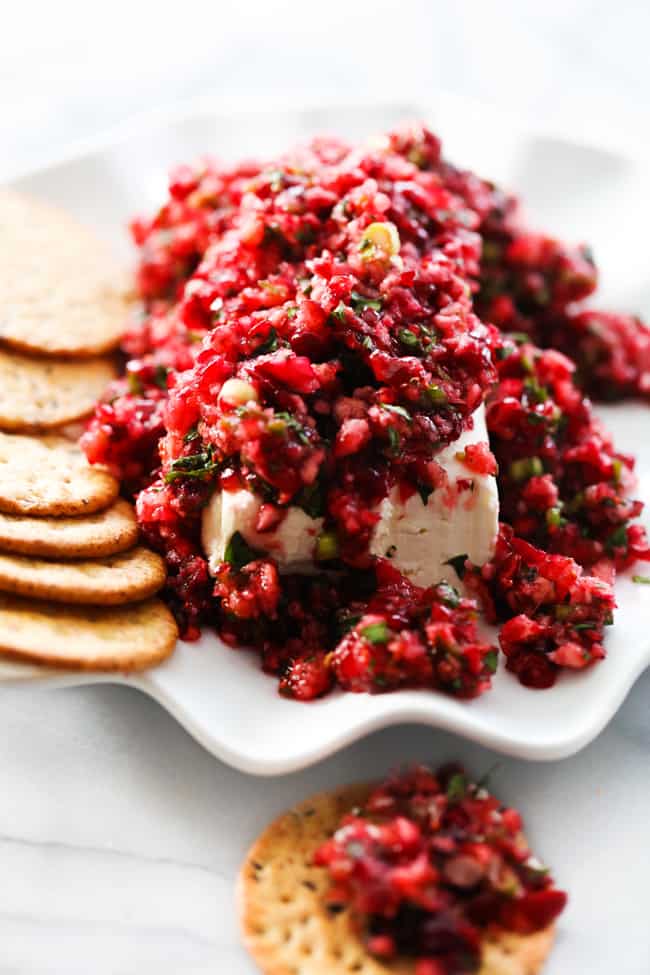 Cranberry Salsa Cream Cheese Appetizer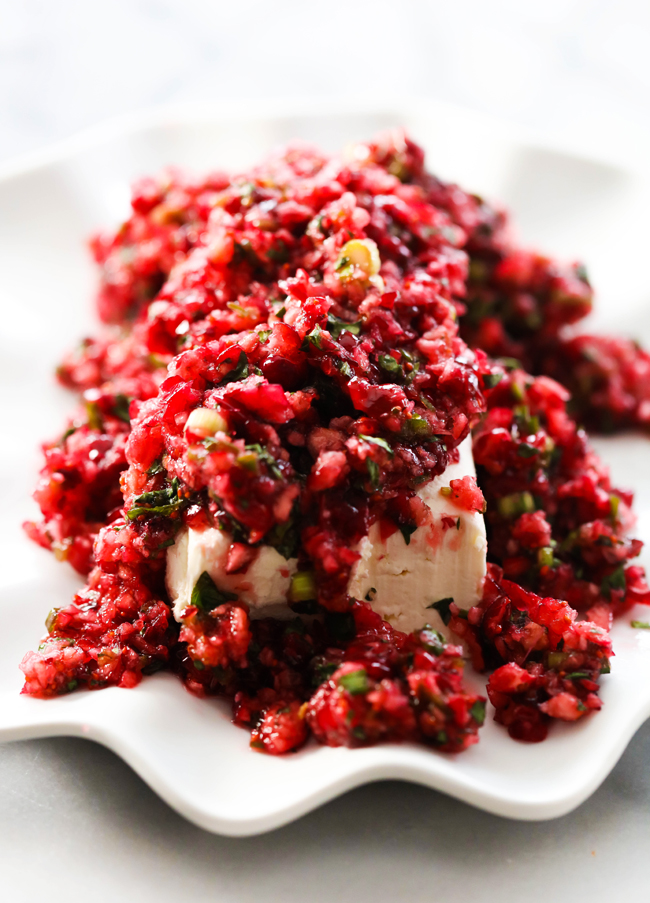 Author: Nikki
Recipe type: Appetizer
3 cups fresh cranberries, rinsed
¼ cup finely chopped green onion
1 Tablespoon diced fresh jalapeño, seeds removed before cutting
1½ Tablespoons minced fresh ginger
In a food processor pulse until cranberries are finely chopped.
In a medium bowl add chopped cranberries, green onion, sugar, lemon juice, cilantro and ginger and mix well.
Cover tightly and allow at least 2-4 hours of time in the fridge before eating.
Spoon over cream cheese.
Serve with your favorite crackers.
Enjoy!

READ MORE How To Deal With Skin Redness And Rosacea
READ ALSO The Best Pineapple Salsa | Just a Taste
Grilled Southwest Chicken Recipe – Chef in Training
First appeared on chef-in-training.com