Not that the majority of us can get dressed in head-to-toe Dior, but I thought this playful styling post would be a great time to talk to you all as to why getting dressed each morning is an integral part of feeling good and starting my day started on the right foot.
During my postpartum period, especially during the first 3 months, all I wore was a nursing bra & a robe… I was in full survival mode. I slept as much as I could, fed this little human and tried to keep everyone (including myself) as sane as possible. I had little to no time to think about my physical appearance. After three months, I realized that I was still tempted to throw on my bathrobe and not get dressed and it put me in such a lethargic mood.
I was obviously extremely tired, but it started to show in my demeanor as well. Especially knowing that I couldn't fit into a lot of the clothes I wanted to wear. One day, I decided to go out and buy some cute dresses and jeans that I could wear right away. So many of us, including myself, wait until we're our original size to wear this or that or to fit back into an old pair of jeans, but I knew that if I bought a pair of jeans that fit me right now, it would make me feel good about myself and that would motivate me in other areas as well.
READ MORE For a Tasty Diet: Simple Recipes Smoothies For Weight Loss
Healthier Rich Homemade Donuts for Kids Recipe
So my number one advice for postpartum women is to go out and buy that dress or those jeans because you've been wanting because the likelihood is that you probably won't fit into your pre-baby jeans for a while. At the same time, don't go crazy and buy a whole new wardrobe that won't fit you in a year once the baby weight comes off. A little splurge here and there to help you feel good about yourself is worth every penny!
So, I encourage you to get dressed every morning even if you're not really feeling it. A cute outfit can go a long way. Once you start feeling like yourself again, that's when things start happening again. You'll start thinking more clearly and it will radiate into your family, friends and into your work!
READ ALSO Acre Tree House Hotel Dream & Total Black Beachwear…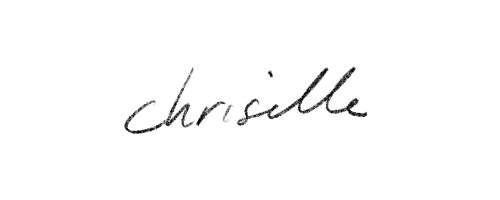 READ Sweets for joy! Eat and lose weight
Photography by Karla Ticas
All looks Dior Resort 2019
First appeared on thechrisellefactor.com