For Claudia Damichi, pursuing something other than art was never an option. As a young girl she would spend hours immersed in paintings and drawings… and in many ways that hasn't changed, except for the fact that her hobby is now her full-time job!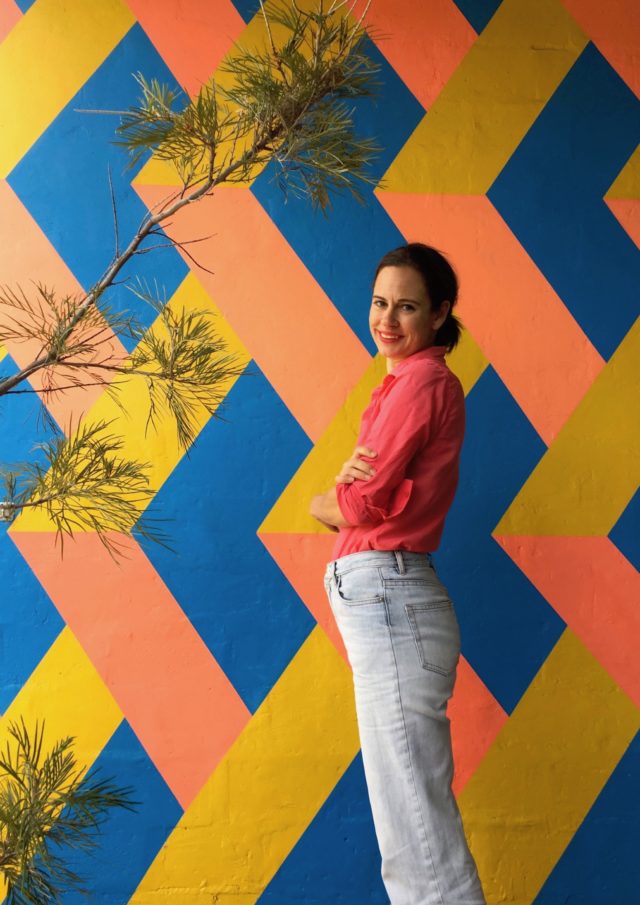 With her practice encompassing several different mediums, from paintings on canvas and walls to a new series of adhesive prints, all of Claudia's work is interested in colour, pattern and geometry. "I draw on a wide range of influences from Sonia Delaunay's fabric designs through to the optical installations of Sol LeWitt," explains Claudia. "I am essentially focused on the effects of colour and pattern and how they charge a space, be it real or imagined."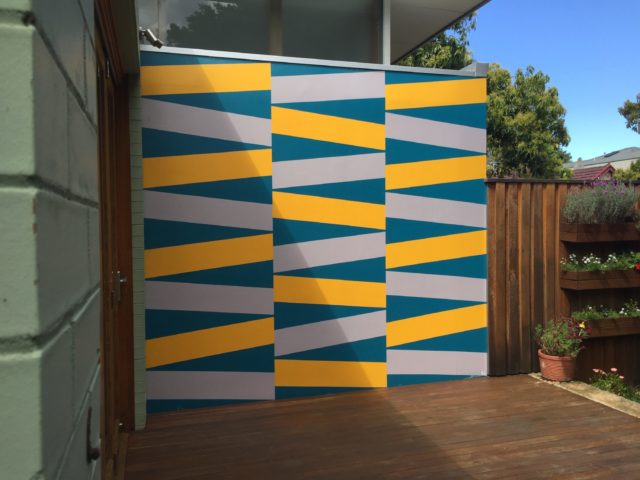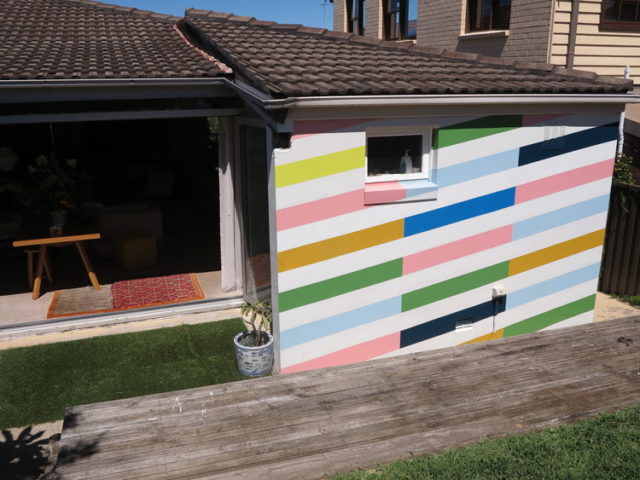 Claudia's art has been exhibited in galleries across the country and abroad, as well as on the walls of city laneways and celebrity homes. Borne out of an interest in architecture and the built environment, her Artwalls – as she names them – are large scale, colour filled, site specific murals. "I respond and create an original work that is specific to the space and environment," says Claudia. "These works push art beyond the boundaries of a picture frame and propose the idea that every surface or wall is a blank canvas."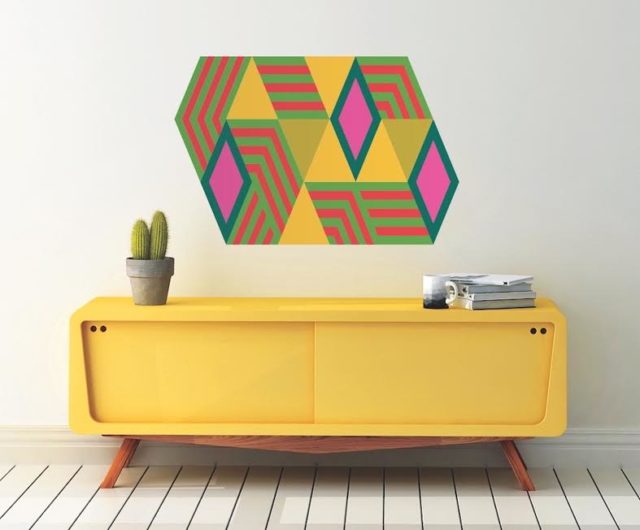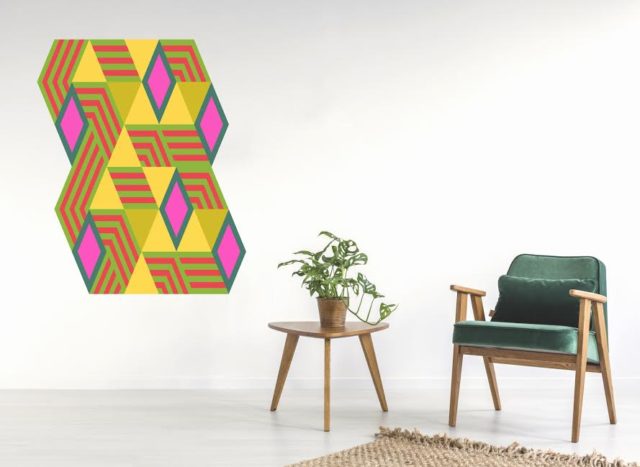 However Claudia's most unique work – in our opinion – are her Attachables: adhesive fine art prints that can be attached to any flat surface. The initial design is entitled Round About, with two more launching next year. "These are created with the idea that art can go anywhere – wall, floor or ceiling! They work as an individual art pieces, but also have the potential to be applied in multiples."
The post Large scale geometric art for the floor, wall and ceiling appeared first on The Interiors Addict.