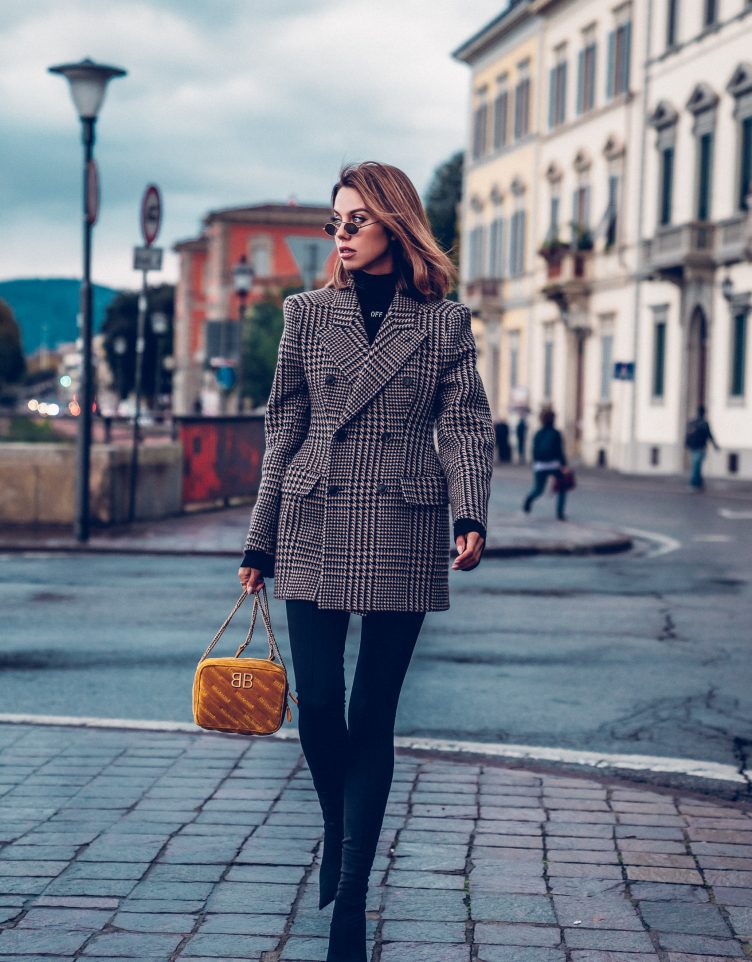 If you were to ask me this question a couple of years ago, my response would have definitely been a version of "not for me", but thanks to a stirrup option from Balenziaga I got my hands on recently, I find myself a firm believer in leggings as pants trend.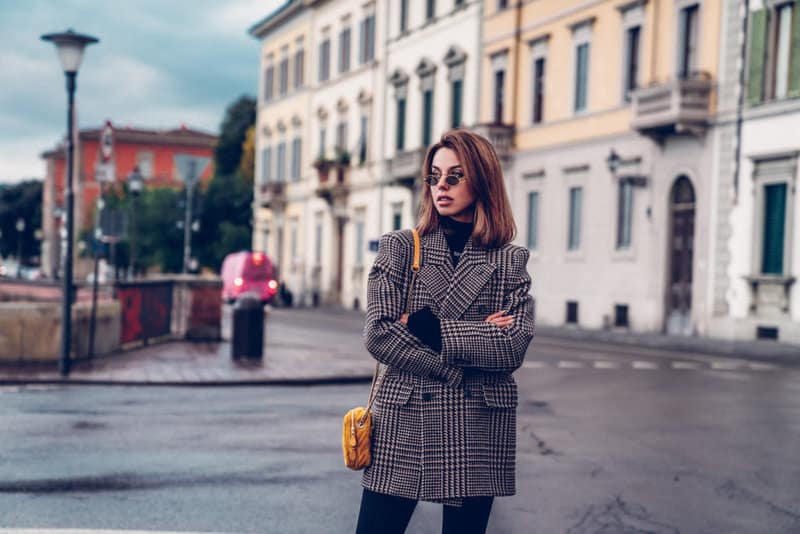 One thing to keep in mind though is that not all leggings are created equal. You're definitely looking for a dressier option, like this pair from Tory Burch for example. Something that fits like leggings yet has a bit more thickness and has enough design elements to make it into more of a pant/legging hybrid (another favorite here & here).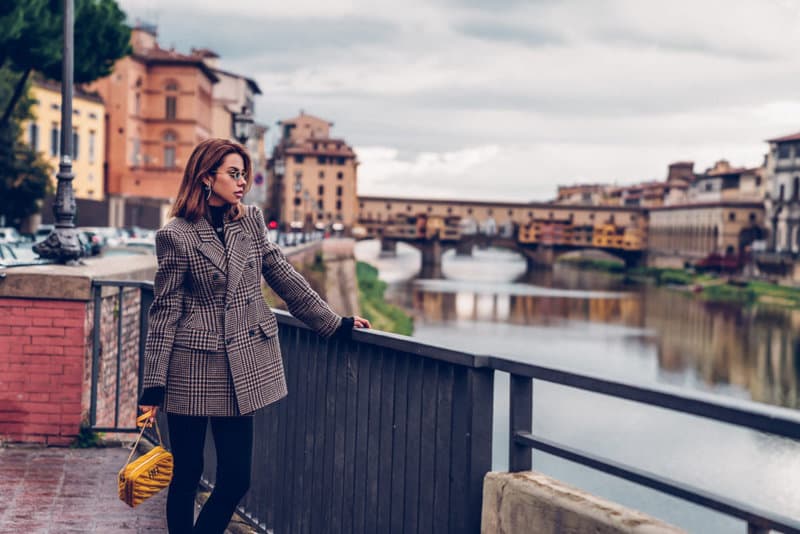 Why I love them? Well first, they are a really cool paired with longer blazers (like this one for example) and sportier toppers like raincoats & puffer jackets (LOVE this one), especially if you opt for a dressier shoe option like sock booties for example. Secondly, they look really now and modern worn with long coats and sneakers, and third, they are basically the new skinny jeans and are definitely here to stay given how comfortable they are! So, I guess it's definitely a YAY to leggings as pants for me. What about you guys?
Balenciaga Hourglass Houndstooth Wool Blazer (also love this, this, and this one), Jogger Fuseau Stretch Ponte Stirrup Leggings (also love this, this, and this), BB Reporter Bag (similar here and here), and Pointy Toe Sock Bootie (also love these, these, and these ones) | Roberi And Fraud Doris 2.0 Sunglasses
READ ALSO Are You Ready to Go Bold with Your Prints & Boots this Fall?
READ MORE Coffee Soda Recipe – A Beautiful Mess
Staying In Love With Your Soul Mate or How to Avoid the Slow Fade From Soul Mate to Roommate

First appeared on thevivaluxury.com