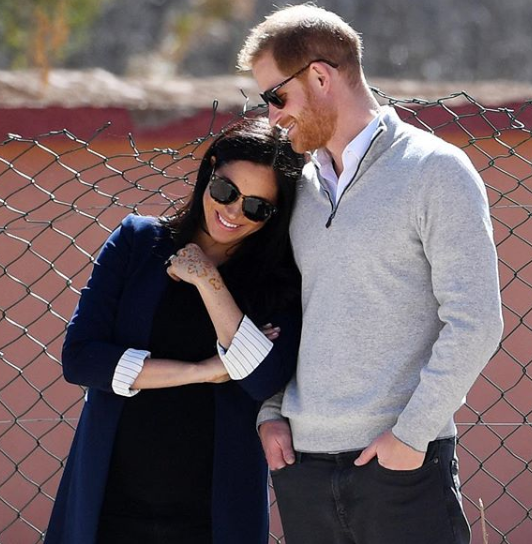 Meghan Markle and Prince Harry
GARRIFOTO:
INSTAGRAM.COM/SUSSEXROYAL
As we recall, this year for the royal family began with a scandal. Prince Harry and his wife Meghan Markle decided to abandon royal duties and financial privileges. As the couple explained, they want to lead a measured life and for this they do not need any titles.
"We intend to retire as" senior "members of the royal family and work to become financially independent, while continuing to fully support Her Majesty the Queen," the spouses said in a statement.
The Duke and Duchess of Sussex also announced that they are planning to create a new charitable organization, and thanked everyone for their support.
Of course, then the main question worried everyone: if Harry and Markle refuse financial privileges, with what means they are going to live. Of course, spouses would not go around the world. Harry has an inheritance left by his late mother, Princess Diana. This legacy is estimated at approximately 20 million pounds. Also, his great-grandmother was bequeathed to him 7 million pounds (this money was placed in the trust fund back in 1994).
READ The Cinderella Story: How Megan Markle Looked Before She Became Duchess
The total savings of Meghan Markle, which she was able to postpone for a "rainy day" during the filming of the movie, is about $ 4 million. Also, the actress can again begin to maintain her blog, which she had to close in 2016 after rumors of an affair with Prince Harry.
And now it became known that Markle has a new source of income. She will become mentors in the Canadian reality show I Do, Redo, which is dedicated to re-marriage. True, the fee there, frankly, is rather modest. According to Page Six, Megan will receive $ 588 per day. But, as they say dashing trouble began.
READ MORE 5 Simple Tips From the Royal Doctor For Health and Youth
READ ALSO Do-it-Yourself: a Simple Face Tonic For Any Skin Type.