It's December already, which means that it's time to plan with might and main, how to celebrate the new year. The festive menu, gifts and the choice of dresses – this, of course, is wonderful, but the main thing is that a lot of colorful pictures are left in memory of the celebration! And here various photo studios come to the rescue, luring customers with winter photo shoots. But do not rush to spend money! Today in the magazine "Furilia" I will share with you ideas:
How to create a New Year's photo zone with your own hands
Nor do you spend a lot of money. A little of your time, patience, imagination and improvised materials – all you need for beautiful photos on the main night of the year!
1. Tinsel and rain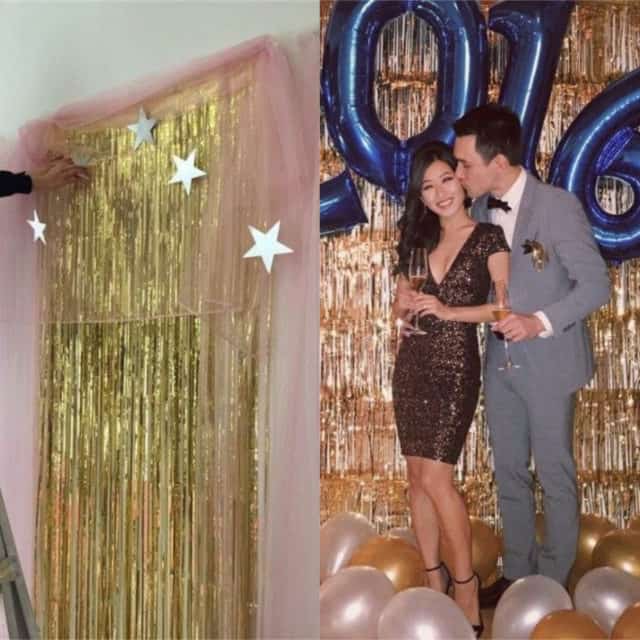 This is one of the easiest ways to create a festive photo zone for the New Year. To get started, free the corner of the apartment from furniture or select the part of the wall that is suitable for this. You can also tightly hang a tinsel with a window, decorating it additionally with toys, balls, chiffon or snowflakes.

Under your feet you can lay out balloons or rain, and decorate the area itself with the numbers of the coming year. Tinsel, by the way, can be hung in layers, and then with the help of scissors trimmed so that you can see all the colors that you use in decorating. In general, your imagination will be where to roam!
2. Garlands of paper and foil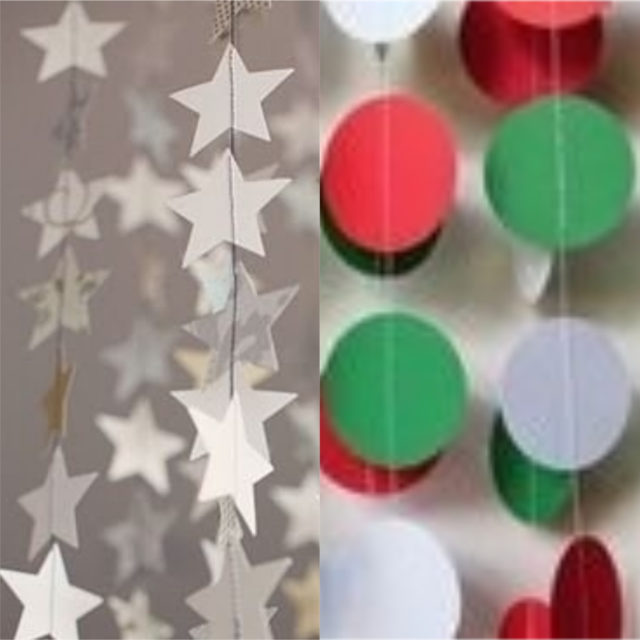 In the good old days, you and your parents probably prepared homemade garlands for the new year. They can be cut from plain or colored paper, cardboard and foil, and play with shape and color. Circles, snowflakes, stars …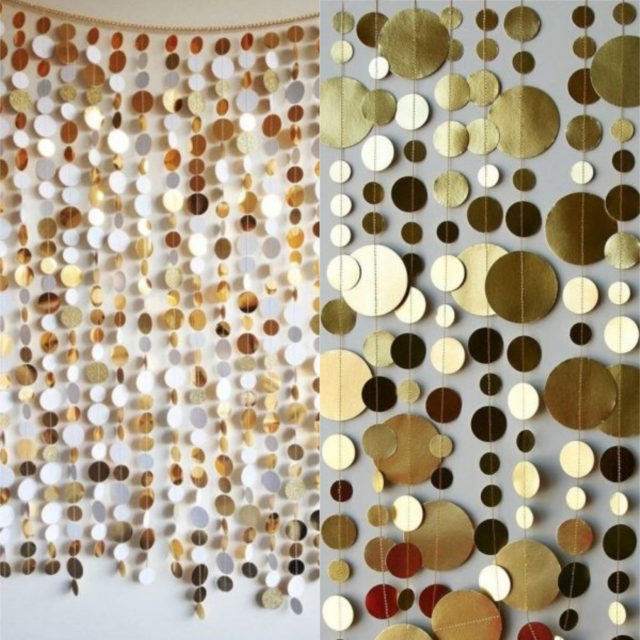 Gold foil medals that can be made in different sizes look especially chic. The cut figures should be glued to long threads, and then decorate the interior and voila with ready-made garlands – you can take pictures! You can find such a foil in stores and on sites for decor at a price of 180 rubles per roll.

And if you have the time and patience, you can create a whole panel of shiny foil! Drape the wall with thick paper or cardboard and attach the cut circles to it (for example, using double-sided tape). The work, of course, is painstaking, but then look what a beautiful result!
3. Cotton garland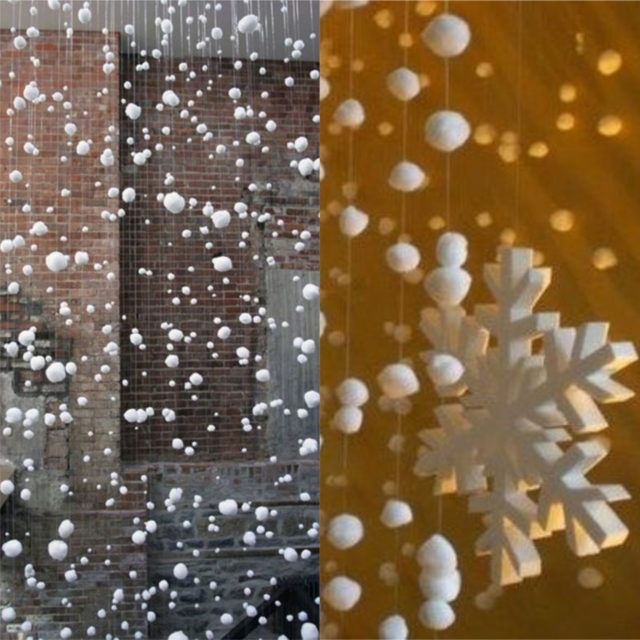 Of course, many people associate the New Year with snow. So why not beat this topic in creating a festive photo zone? Roll balls of cotton wool of various sizes and put them on a thread, remembering to stick. To enhance the effect of such a "snow" can be diluted with large snowflakes made of foam or plastic.
4. Garlands of snowflakes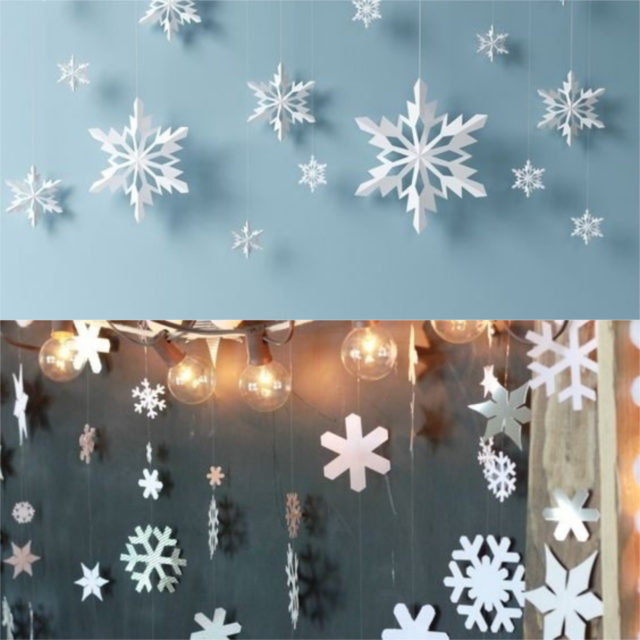 Well, which of you did not cut out snowflakes and glue them on a window as a child? It's time to remember the skills and decorate New Year's photo zone with them! Fortunately, on the Internet you can find a lot of options for creating the most beautiful and elegant. They can be made in different sizes and colors by sticking to a long thread.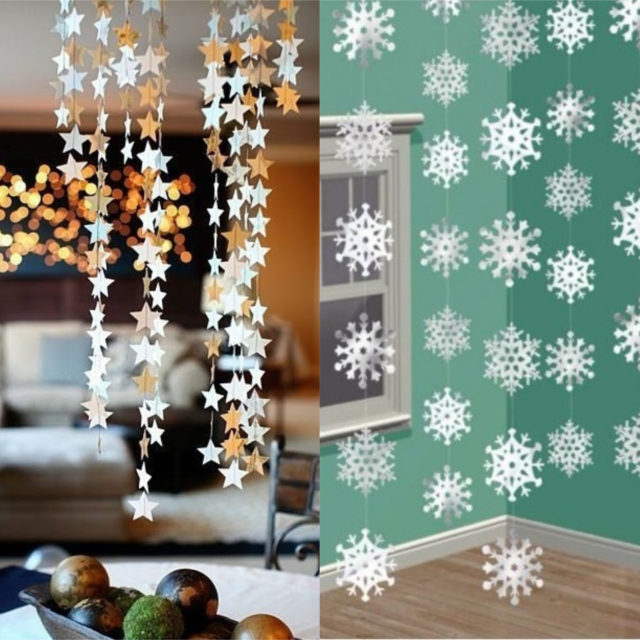 By the way, the wall can be pre-decorated with corrugated paper in blue, silver or any other color so that the garland against its background looks even more elegant. Snowflakes can be alternated with stars and other figures. Here is how your fantasy tells!
5. Christmas balls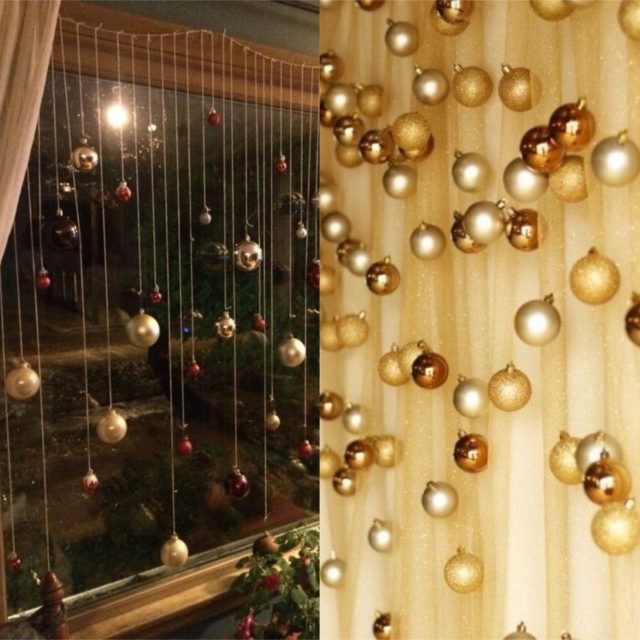 They can decorate not only the Christmas tree, but also the photo zone. If you have a large panoramic window, you can hang up the toys on it, choosing for this thread of different lengths and balls of different sizes. Plain toys or balls of a similar shade attached to the elegant curtain in tone also look beautiful. Experiment – your photos will surely turn out to be the most beautiful!
6. Balloons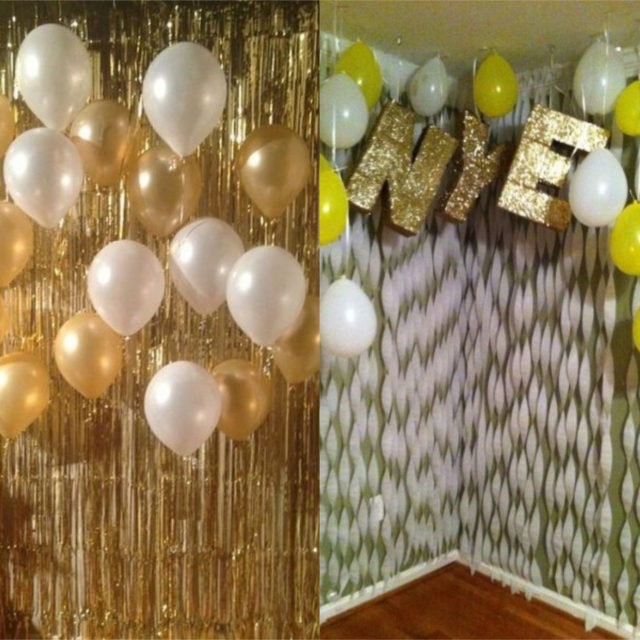 Balloons bring a holiday element to any interior, so it is not surprising that with their help it is easy to create a New Year's photo zone. Ordinary can be hung under the ceiling or laid under the legs, and the helium can be fixed at different heights. Such an elegant "cloud" will serve as an excellent background for photographs, especially if the wall behind it is pre-draped with garlands or tinsel.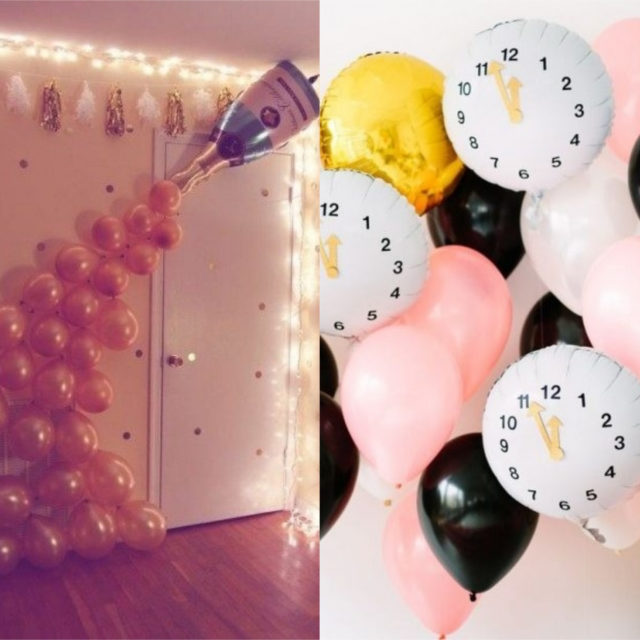 By the way, you can decorate the photo zone with thematic balls, which are easy to order for the holiday. A soaring bottle of champagne will create a New Year's mood, and white balls with a dial will remind you that soon the old year will end and the next will begin. A lot of options!
READ ALSO Beavers Smell Like Vanilla, And Tequila Makes Diamonds: 10 Amazingly Interesting Facts About Food
7. Wrapping paper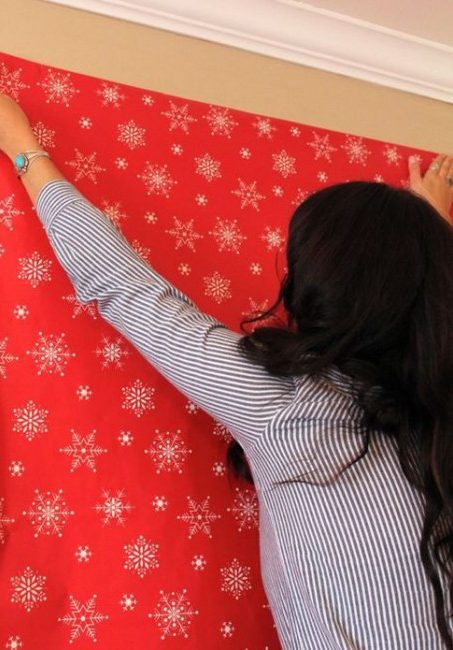 One of the easiest ways is to buy several rolls of New Year's wrapping paper. It can be of different colors: white, red, blue or green. The snowflakes, Christmas trees, gifts, santas, and other paraphernalia of the new year depicted on it fit perfectly into the festive photo zone.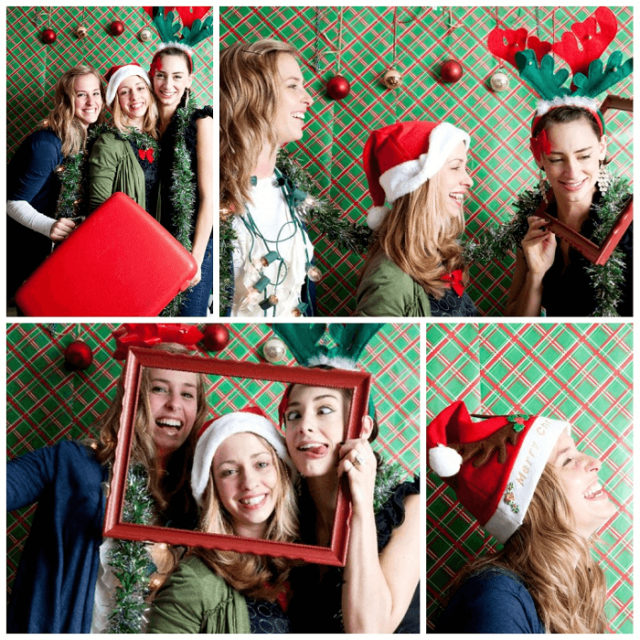 But even the simplest wrapping paper can look great as a background, because it can be additionally decorated with balloons or Christmas balls, rain and garlands. Choose to your taste and create New Year's mood with your own hands!
8. Bows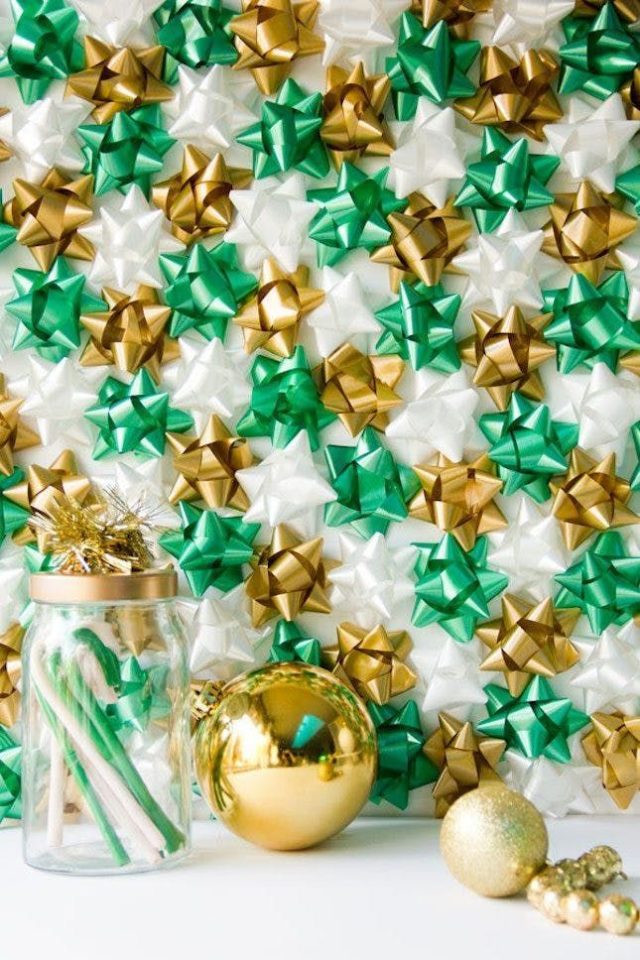 Since the conversation turned to wrapping paper, you can also find use for elegant bows that decorate gifts. They can decorate the wall, picking up several colors that are in harmony with each other. This photozone looks no less festive and original.
9. Tapes

As an option, you can decorate the wall with wide ribbons. Choose them in the color of the holiday so that they are combined with each other. For example, red with white, red with green, red with gold, green with gold, red with silver, silver with green, etc. will look advantageous. Hang the ribbons tightly on the wall and you're done!
10. Large snowflakes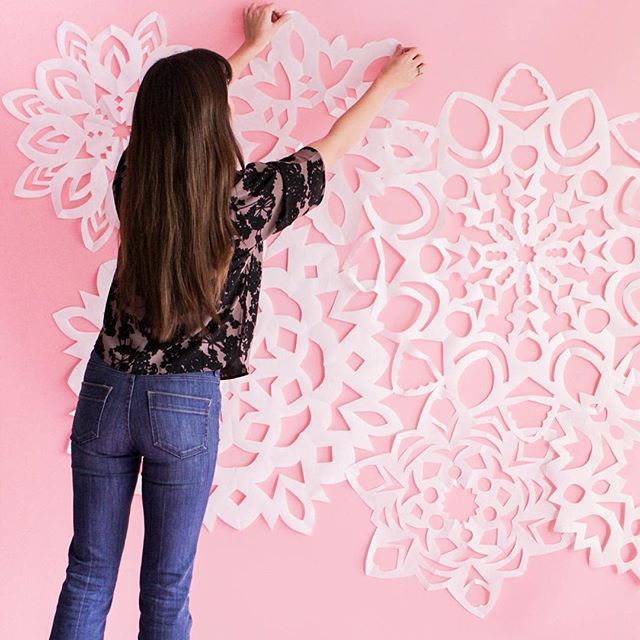 An excellent solution would be to decorate the photo zone with large paper snowflakes that can be cut out from a dense Whatman paper by the whole family or company. Place them on top of corrugated or wrapping paper.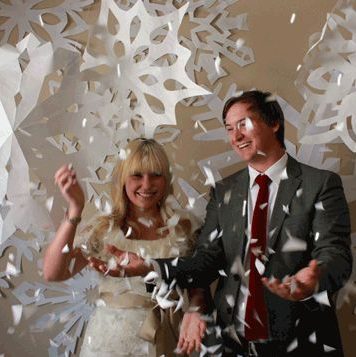 By the way, several snowflakes can be hung from the ceiling to make the New Year's photo zone look more interesting and voluminous. Confetti and crackers will add even more enthusiasm to holiday photos.
11. Electric lights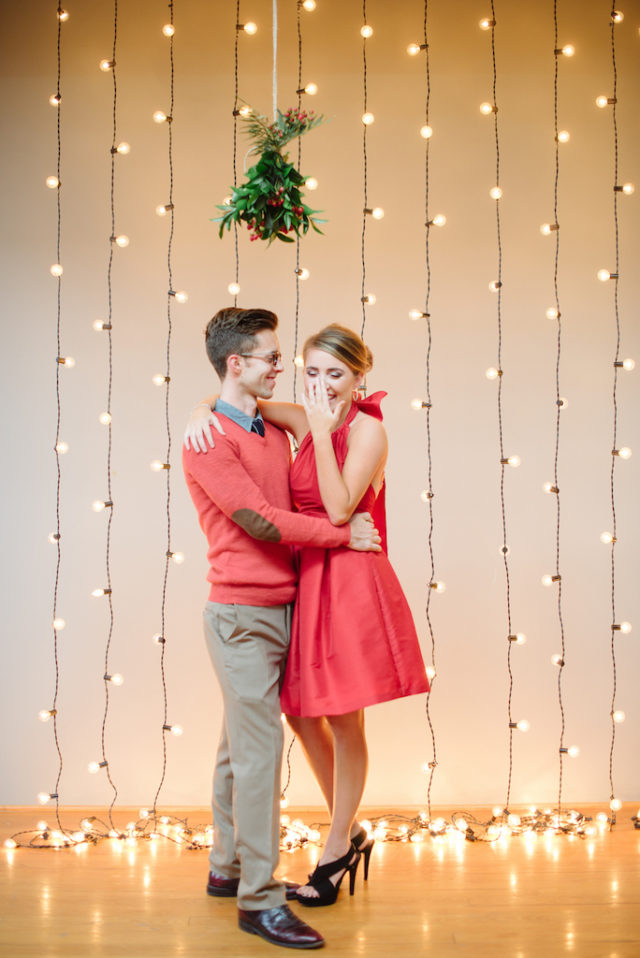 So simple and so beautiful! There are garlands in every home. It is enough to distribute them on the wall, fix and turn on! Hide the wallpaper under the corrugated or wrapping paper and enjoy the stylish photo zone!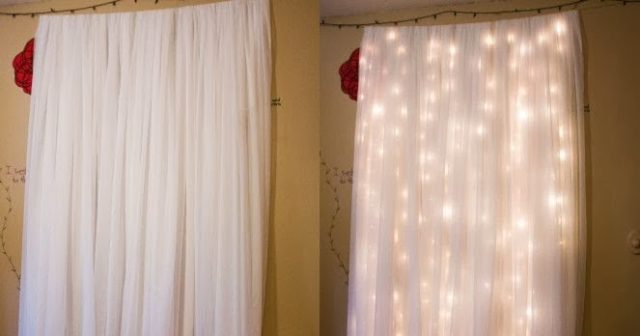 You can beat the window if it has a beautiful chiffon tulle. Place the garland behind it and turn it on. It will turn out very elegant! By the way, you can hang the tulle along the wall. The effect is no worse.
Bonus: photo frame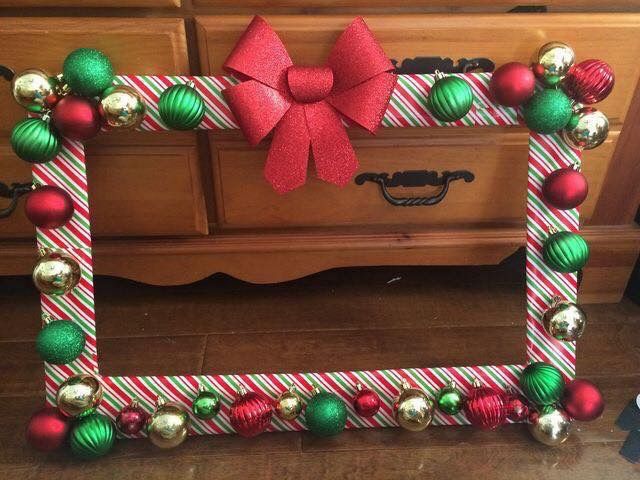 Well, to make the photos even more interesting, at home you can make a Christmas frame from simple materials. Paste it with wrapping paper, decorate with bows and toys. Your friends and family will be happy to use this addition to the photozone!
READ MORE Budget Secrets Of Celebrity Beauty Available To Every Woman