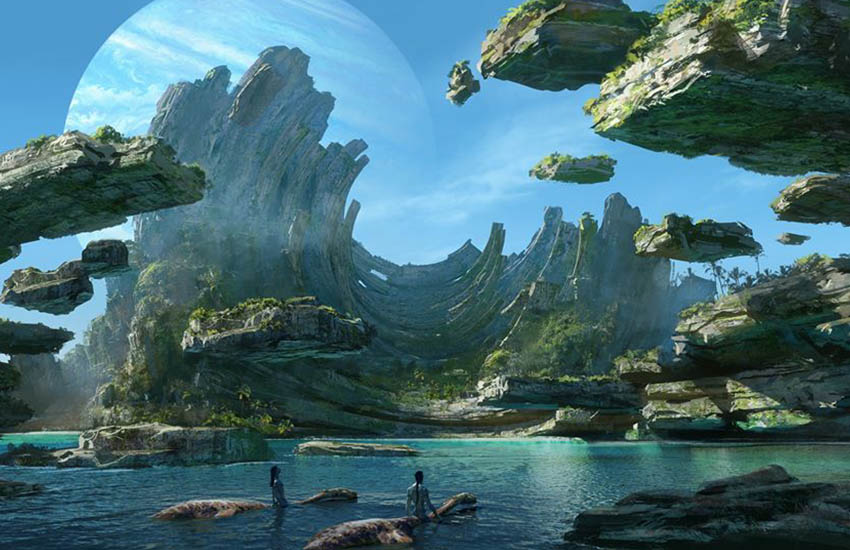 The action of the movie will move from the jungle to the islands of Oceania.
---
In the official Twitter account of the acclaimed Avatar movie, the first concept frames of the sequel to the cinema masterpiece by James Cameron are published.
"In the new part of Avatar, you will not just return to Pandora, but will explore new parts of the world," the post says. "Check out these concept art to get a glimpse of the future."
Judging by the images, the film's action will move from the jungle to the water depths – on all four concepts we see the ocean coast.
Indeed, earlier Cameron, talking about the continuation of the blockbuster, mentioned motion capture technology underwater motion capture. He already used it in the first part, but purely on the ground and in the air. The essence of the technology is that many sensors are built into the actors' suits, to which special cameras react, tracking all movements in space.
It is expected that the main character of the first part of the film, Jake Sally, whose young daughter is growing up from her beloved Neytiri, will have to save the indigenous people of Pandora from earthly invaders. Famous Sam Worthington, Zoe Saldana, Sigourney Weaver are filming in the picture. In addition, stars like Kate Winslet, Vin Diesel and Jamen Clement will join them.
In the future, Camer intends to remove three more parts of the saga. "We finished the scripts for all four films. We selected the actors and made a motion capture for the second, third films and the first part of the fourth, "the director said.
Broke up friends: 10+ star couples who were able to maintain a good relationship
The world premiere of the second part of the blockbuster will take place in December 2021. The remaining three parts will be released in the period from 2023 to 2026.
We remind you that the first movie "Avatar" by James Cameron was released at the end of 2009. The picture has collected at the box office more than 2.7 billion US dollars. For a decade, Avatar managed to maintain the status of the highest grossing film in the world, but the final part of Avengers squeezed it from the first place.
READ MORE 7 Celebrities, Who Unexpectedly Changed the Image For Everyone!