Imagine that you like unusual things. Recently, there have been many fans of vintage cards, dresses, jewelry and other items. What if you are one of the admirers of rare trifles? In this case, we offer a flea market stroll along with "Furilia".
The flea market phenomenon
If we want to understand the essence flea market. Turning to the etymology of the concept, we will see that this word exists in French, Finnish, English and even Dutch, and in Russian. The synonyms of "flea market" are flea market, flea market, flea market. But where did this name come from? The fact is that initially people brought old things to such places, often not the cleanest ones. Such things could be bought for nothing. And from here came the name "flea market", hinting at possible unsanitary conditions. However, the lack of hygiene is a thing of the past, and you can safely buy things at flea markets without fear of fleas and ticks.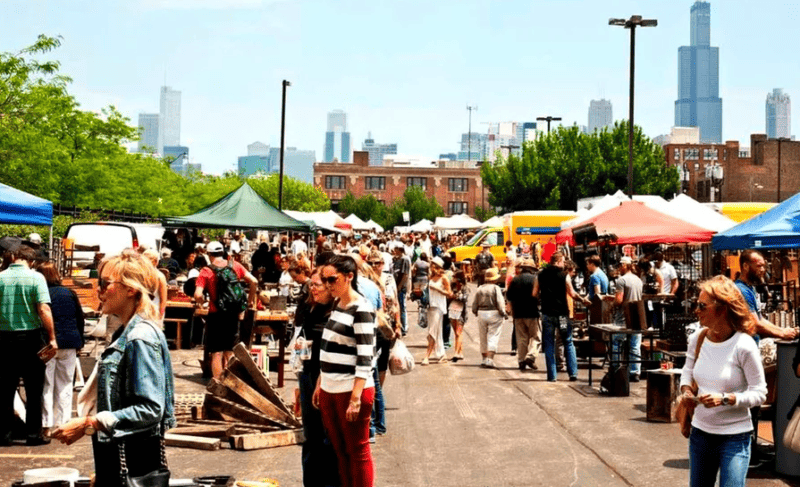 "Fleas" are better known, oddly enough, abroad, where a trip to such a place turns into a real excursion. Today, flea markets not only buy and sell antiques, rare clothes, pocket watches, old postcards, but also a lot of "interests" goods. In the context of "interests", flea markets are the domain of collectors hunting for stamps (philatelism), ancient coins, photographs … So, let's take a look at the largest and most famous flea markets in the world.
Things with history
Before you leave home and go on a short trip, you should understand why old things are so attractive to people. Muse Kira Muratova actress Renata Litvinova once said that new things sometimes seem very miserable. Why? Because new things – like young people – have not yet found their story. Such objects are silent, like a baby.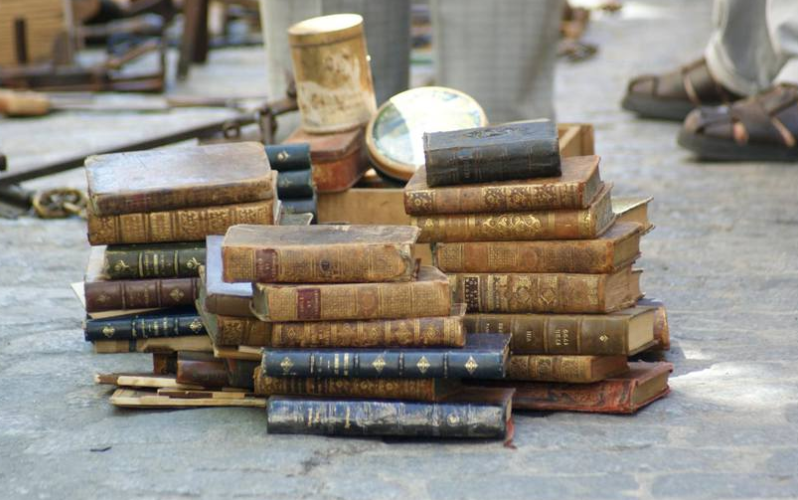 The presence of age, attrition makes the thing atmospheric. According to Renata Litvinova, old things have a "cinematic presence." Imagine that we have already visited the legendary world flea markets and bought old postcards there … Here is a little thing from Vanva in Paris, here is from Portobello in London, and here is an old photograph found in Amsterdam. If you have the spirit of adventurism, then a visit to the above places will be a great occasion to entertain your imagination.
The largest global flea markets
Once here – in the endless tent strings of a flea market – it is easy to lose orientation in space and time. A visitor to a flea market suddenly turns into the hero of the "Search for Lost Time" by Marcel Proust or tries to "not get lost in the city", like the heroes of books by Patrick Modiano.
The general opinion of intellectual tourists: if you want to buy a small thing in memory of a trip or a city visited, then a flea market is the most suitable place for this purpose. There is no need to prove that Spanish fans, Italian glassware, Japanese paintings on special scrolls, porcelain dolls, postcards with views of Paris at the beginning of the 20th century or African-style jewelry nullify the desire to buy a regular fridge magnet.
Marche aux Puces (Paris)
The first on our list of must-see flea markets is French Saint-Ouen market. This place is impressive in huge size. It is so large that it includes 12 branches. Sections are highlighted based on what product is offered to the buyer.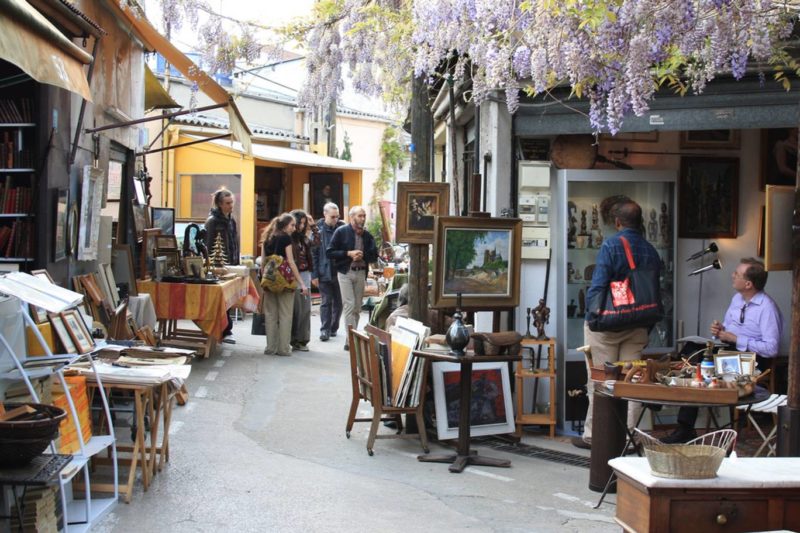 This peculiar tourist paradise works on weekends – from morning to 18 hours. In addition to directly antique gizmos, here you can enjoy French croissants, drink coffee or have a full lunch in one of the restaurants located on the market.
Usually people, in addition to bright signs and a pleasant atmosphere, are interested in the issue of price. This place is very convenient for those who do not want to spend too much money on the purchase of things. Of course, there is no minimum price rate for an item, but usually the cost does not exceed $ 100. The flea market is a tidbit for "antique hunters" who buy real masterpieces for nothing, selling a thousand times more expensive to collectors who are willing to pay.
Am Hof ​​Market (Austria)
The Austrian flea market is suitable for fans of the imperial style. Mannequins and strange clothes hangers, antique lamps and floor lamps, porcelain dishes, pocket watches and antique jewelry – this is an incomplete list of things that a savvy tourist will find on an Austrian flea.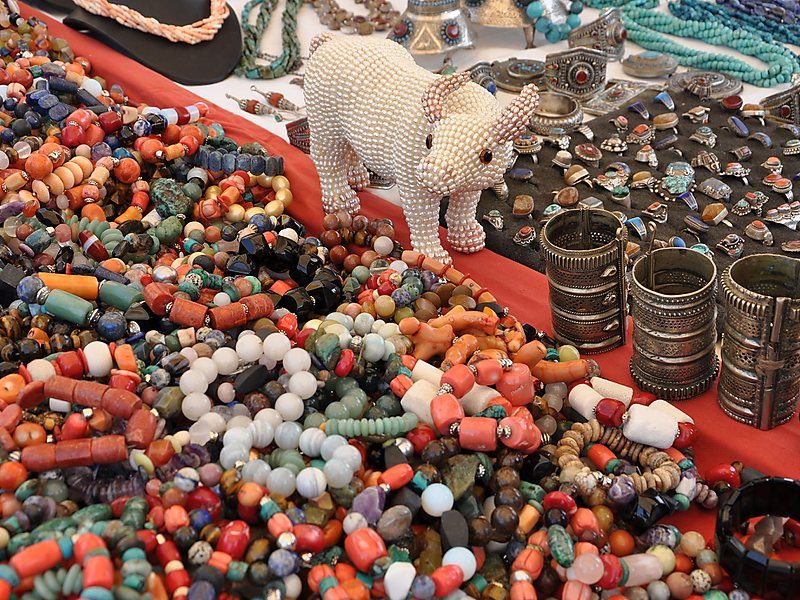 Kunst und Flohmarket am Tiergarten (Germany)
Berlin is a city that impresses with the number of flea markets. There are approximately 40 fleas here. The place we are going to talk about is one of the most popular flea markets in Germany.
The bohemian nature of German cities includes not only beautiful architecture, castles, unique area planning and a large number of bridges. This concept also covers the popularity of art and luxury goods in Germany. In the flea market, jewelry and decorations, sculptures, crystal vases, porcelain plates and services, floor lamps and miniature figurines can easily be found.
An interesting story is also associated with German flea markets. An unknown buyer who wished to remain anonymous purchased a small collection of copies of paintings by expressionist artists from the Bridge group on the flea market. As it turned out later, behind the ridiculous price of $ 5 was a brochure published specially on the occasion of the last exhibition of expressionist paintings. Among the big names of artists, one can recall the following: Max Pechstein, Ernst Kirchner, Otto Muller. As a result, the acquisition of an anonymous "art lover" was sold for 27 thousand dollars.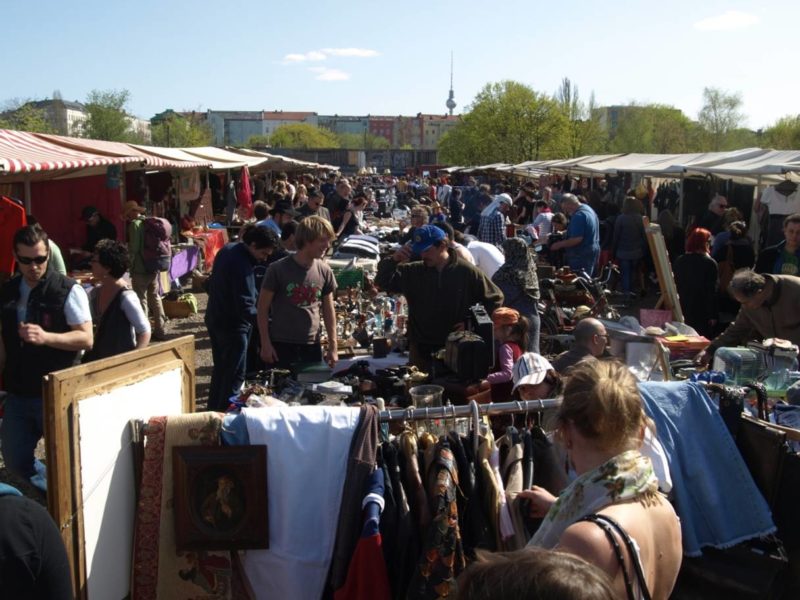 Togo Shrine (Japan)
The East is not in vain considered exotic. The flea market in Tokyo gained fame as a cultural phenomenon of Japan. European fleas are famous (in most cases) for the abundance of dishes and jewelry, while oriental flea markets offer a choice for true gourmets. Items from the daily life of imperial society, ancient kimonos (furisode), fabrics, obi belts, edged weapons, calligraphy paper (rice and grass), scrolls with hieroglyphs are just a small list of things that can be found in Japanese flea markets. Especially popular are small porcelain dolls called hina ningo.
The Japanese mentality is different from the European and does not involve bidding. In addition, the pricing policy here is not as democratic as on the fleas of France, Germany and the Netherlands. Moreover! You can visit the market in Tokyo exclusively on Sunday. Here is such an unusual place with many restrictions. Despite this, there are always crowds of tourists.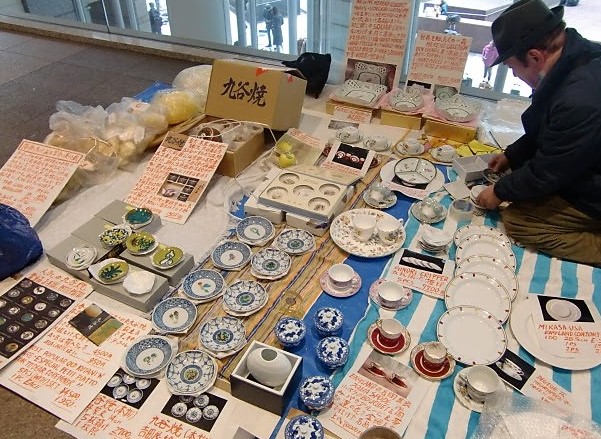 Brooklyn Flea (USA)
The classic flea market is a place for selling and buying up antiques, that is, items that are over 100 years old. But the American flea has one feature: there is no antiques.
Instead, you can find many items from cabaret culture, jazz records and posters, photographs of the icon of American mass culture – Marilyn Monroe. The Brooklyn market resembles a scene from a movie about dudes. Perhaps this is the place where time has stopped: a tourist who has got here will certainly feel himself in the 50s of the 20th century.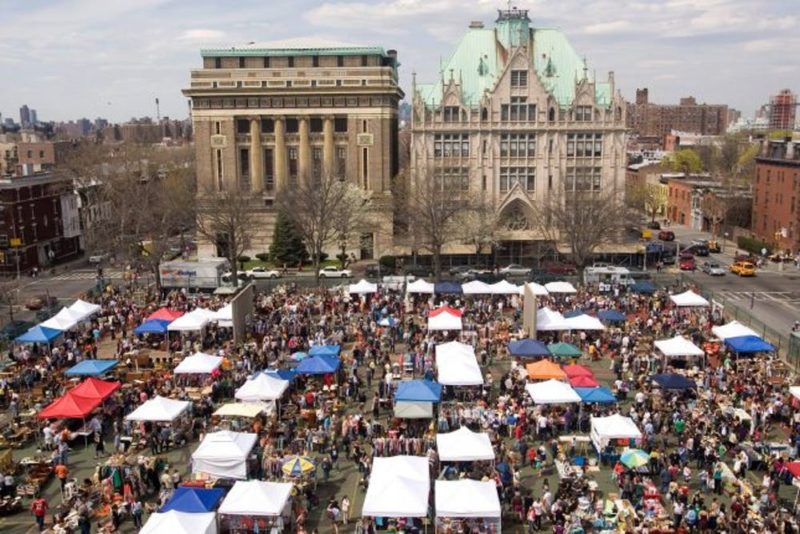 In fact, the market was founded in 2008. A distinctive feature of the American flea is a large selection of vintage clothing and vinyl records. Traditional market opening hours: weekends. However, a more lively atmosphere is observed in winter.
A scandalous story is associated with American flea markets. Christie's auctioned authorship jewelry in 2013 Alexander Calder. It's amazing that the necklace was bought in 1995 by a certain Norma Ayfil for just $ 15 – at a flea market. Once a woman saw a magazine article about an exhibition in Philadelphia. On one of the pages, Norma saw a photograph of the purchased jewelry. After checking the authenticity of the necklace, the woman realized that the real value of a jewelry masterpiece is from 200 before 300 thousand dollars.
Another equally impressive story related to an American flea market is a find bowls of the reign of the Northern Song Dynasty in China. The lucky one turned out to be an ordinary family of Americans, who bought a thing for just $ 3 by visiting a New York flea. Funny price! The bowl was put up for sale by Sotheby's, and sold for 2 million and 22 thousand dollars.
Portobello Road Market (UK)
The most famous street with antiques in London is called Portobello Road. A lover for a walk in interesting places has three kilometers of streets with kiosks, tents and benches, where not only antiques, but also modern souvenir products are sold. The market is open on Saturdays and is considered a major venue for the sale of antiques.
Portobello is located in the famous Notting Hill district, which became famous after the film of the same name, where Hugh Grant and Julia Roberts played. Portobello's vibrant, vibrant life is featured in many episodes of this movie. It is noteworthy that Hugh Grant even called this street "a village located in the center of a busy city."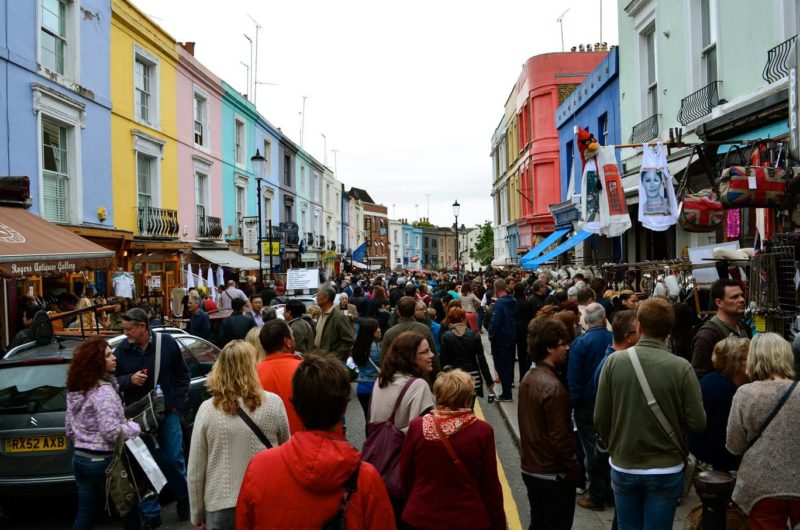 Portobello is a place for romantics. There are no hunters here, only lovers of dilapidated love messages, porcelain vases, books in different languages ​​of the world, antique cutlery, antique jewelry, old maps and guidebooks, photographs, records and tickets for the concert of John Lennon.
However, at British flea markets you can find not only the Beatles albums, but also things belonging to other celebrities. For example, 2013 was marked by the sale of watches at Christie's Breitling top time, which previously belonged to the movie James Bond (the role was played by Sean Connery). A watch is an exclusive thing created by a Swiss company specifically for the filming of this part of Bondiana. It turned out that the little thing was found on a flea market in the UK, and bought for $ 39. The real price of the watch was 161 thousand and 420 dollars.
READ ALSO The Most Expensive Jewelry In the World: TOP 5
Odessa flea on Starokonka (Ukraine)
Antiquities can be bought not only in large cities and capitals. And in Ukraine, in addition to the famous St. Andrew's descent, where sellers sometimes even give photographs, old coins and semiprecious uncut stones, there are more "secluded" places. One of the largest Ukrainian flea markets is located in Odessa. Cigarette cases, rare editions of poems, antique watches, coins – all this can be found on the streets of Odessa.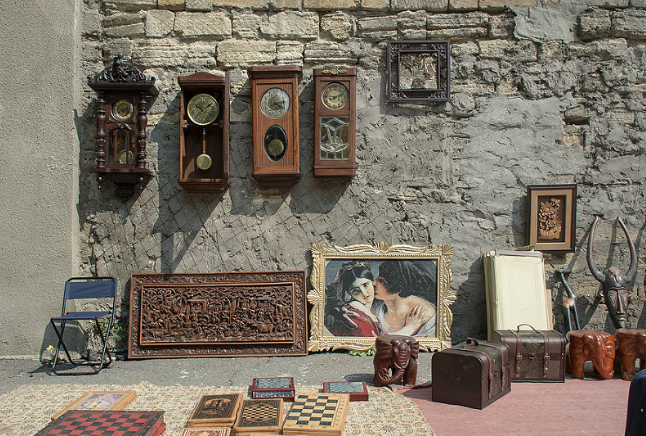 Khitrovka (Russia)
The legendary market described by Boris Akunin in his novel Coronation. Another writer who revealed the essence of Hitrovka is Vladimir Gilyarovsky. The Russian flea is a haven for tramps, from poverty and want, selling priceless things. The hit is famous for its abundance of fraudulent transactions, stolen items and masterpieces sold for pennies.
Now from the former Khitrovka described in the literature, not much is left. Her story began with the construction of trade canopies on Khitrovskaya Square. By the end of the twentieth century, the atmosphere of the market disappeared, but in 2008 there was a project to build office and shopping centers on the site. However, the local historians and local residents opposed the project.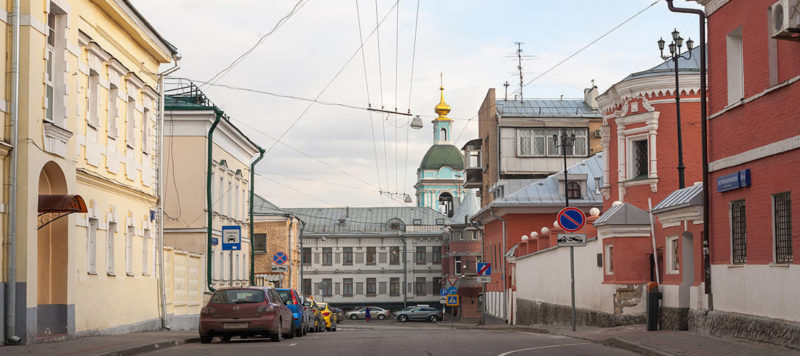 Market on Udelnaya (Russia)
The current flea market is located in St. Petersburg. The flea is located near the Udelnaya metro station. Petersburg is the northern cultural capital, therefore it is an indisputable fact that the flea market here is teeming with old books, silverware, dresses and antique lace, mirrors of the era of Tsarist Russia, paintings and jewelry.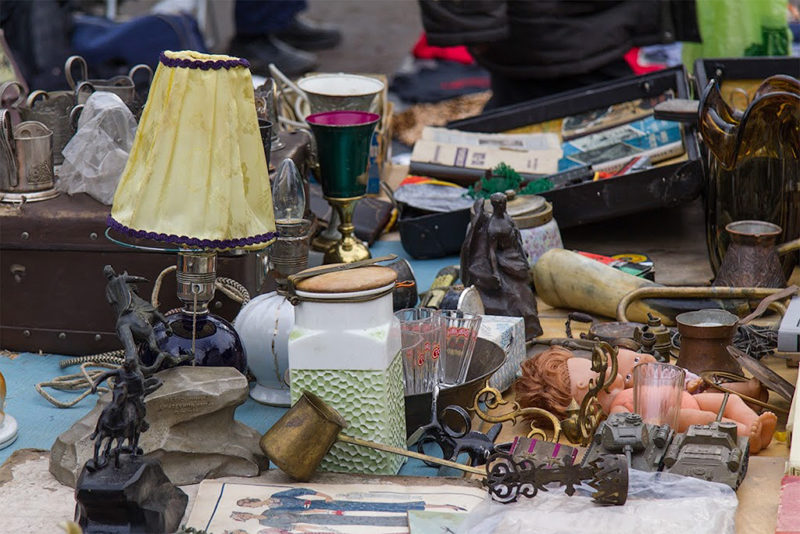 … We hope that this story will inspire you or your loved ones to visit one of the flea markets in Europe or Asia.