The city streets were briefly empty after the population of many countries was quarantined due to the threat of the spread of a new type of coronavirus. Messages began to appear from different cities of the world that wild animals took to the streets.
French television channel France 24 reported sighted wild boars on the city streets of Barcelona in Spain, a cougar was discovered in the Chilean city of Santiago, and wild ducks roam the streets of the French capital.
The American portal The Daily Beast reports that wild animals were also seen on the streets of the United States.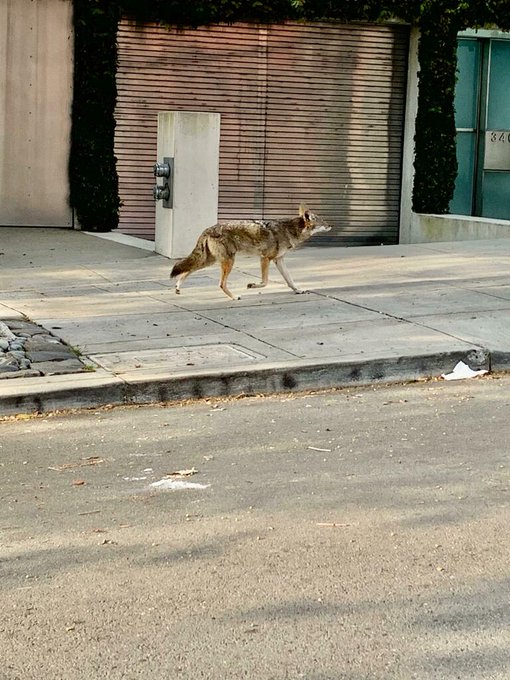 Mountain lions moving back into boulder during lockdown. pic.twitter.com/dkQh4oyzua

— Back To Nature (@backt0nature) March 26, 2020
#Quarantine day three: The animals have retaken the city. There is a squirrel in the backyard stealing an umbrella. It is the squirrel's umbrella now. pic.twitter.com/OR2pE4sQY5

— Taylor Hankins (@Tayradactyl) March 18, 2020
So, in the city of Arcadia, Los Angeles County, California, they found a huge black bear that walked around the square, knocked over trash cans, had breakfast, and then returned back to the forest. In the same state of California, the city of San Francisco was seen coyotes, moreover, in several areas of the city.
The English journalist Andrew Steward from the city of Manchester said on his Twitter page that he saw at night, from a pub window, a flock of goats running down the street. The Briton joked that "at first he thought that he imagined it."
The animals left the park, laid out in the center of the city of Nara in Japan, where they were usually fed, and now they themselves are looking for food. At first, people did not know how to react, but now, judging by the video, they are already used to it.
今朝の🦌動画
コンビニへ寄り道の巻😁#奈良#鹿 pic.twitter.com/bnqJnqCyyI

— okadennis (@okadennis) March 4, 2020
At the same time, horses, wild boars and sheep are already boldly walking around Italy.
People take photos mainly from the windows of their houses.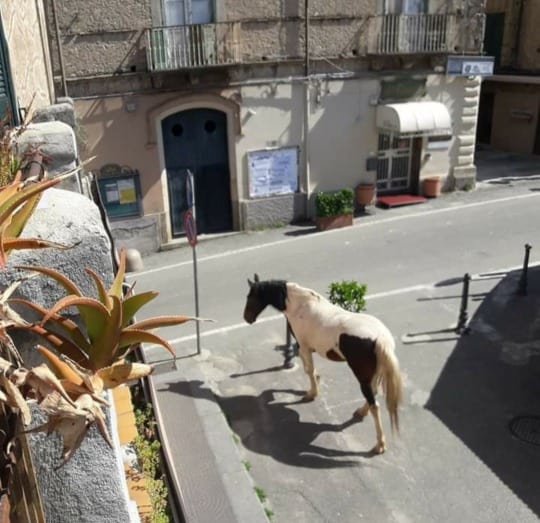 Experts say that wild animals took to the city streets because they lost their vigilance and felt safe in the territory where people usually live, but this poses great problems after the quarantine regime has been canceled and the population of these cities has been self-isolated.
According to experts, there are also positive aspects to this situation – a calm situation on the streets can help to improve the population of birds, which now have an active breeding season.
Featured image credit: © AP Photo / Jae C. Hong
READ ALSO HOW TO GO ON A DATE IF THERE IS A QUARANTINE AROUND. LOVE DURING A PANDEMIC
READ MORE TOP 7 VIRTUAL TOURS TO MUSEUMS, PARKS AND OTHER ATTRACTIONS ALL OVER THE WORLD