Beautiful well-groomed eyebrows are an invariable attribute of every modern girl. After all, they make the look expressive and confident. But what if the skin begins to peel off in this area? Let's find out together where eyebrow dandruff comes from and how to get rid of it.
Why does eyebrow dandruff appear?
On the eyebrows, dandruff can appear in absolutely everyone, even in children. A common cause of its appearance is seborrheic dermatitis, a chronic inflammatory disease that affects those areas of the skin on which the sebaceous glands are developed. The causative agent of this dermatitis is yeast-like fungi of the species Malassezia… This fungus is associated with dandruff, eczema, seborrheic dermatitis, and other skin conditions. It can also cause itching, inflammation, redness, or irritation of the skin.
Of course, you should always look for the problem inside your body. Take a close look at your diet to make sure you have enough unsaturated fat. After all, eating avocados, nuts and oily fish has a positive effect on the condition of your skin. Also, make sure that the body has enough vitamins, drink the daily amount of water.
Another reason for the appearance of dandruff on the eyebrows can be improperly selected facial skin care. To find out if this is the case, try skipping your daily skin care ritual for a few days and see if the condition changes for the better. For example, a cleanser may be too aggressive, so it's best to skip it. This does not mean that it is bad, it just does not suit your skin type.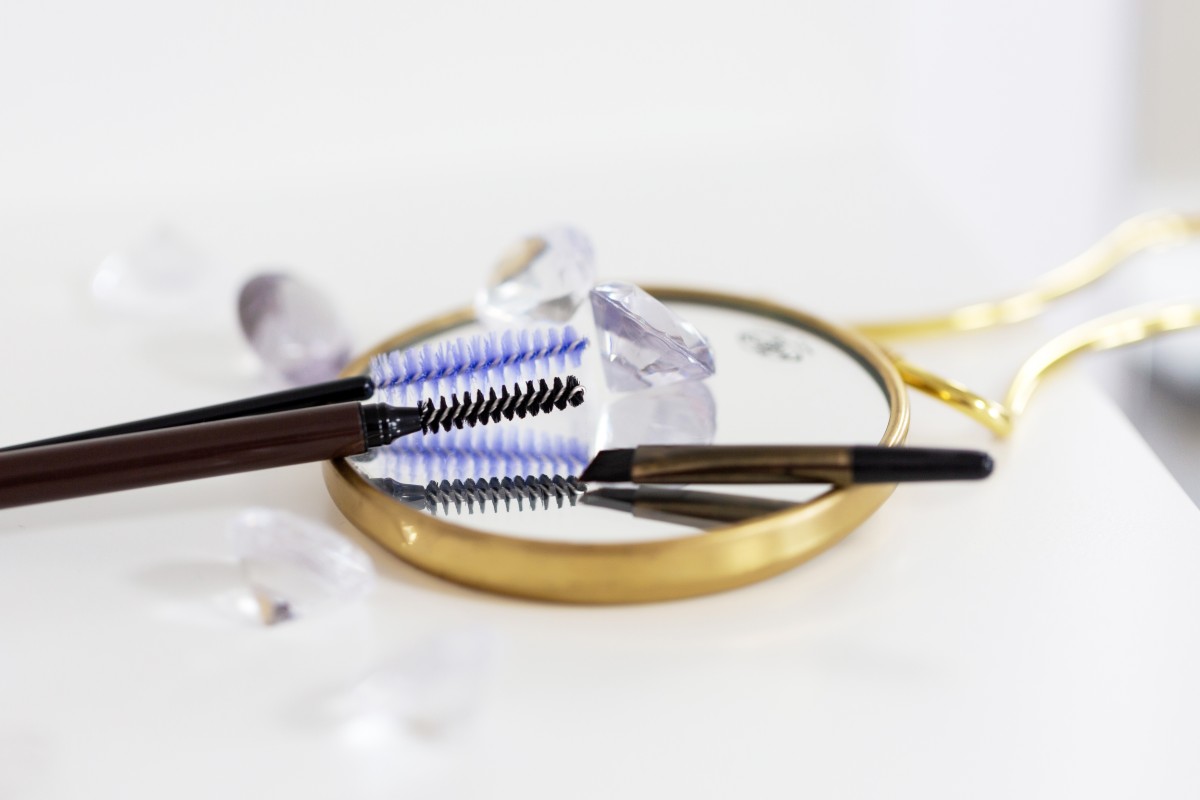 In fact, there can be a huge number of causes of dandruff on the eyebrows. Among them are also inappropriate eyebrow dye, drying out from the wind, vitamin deficiency, fungus, overwork, hormonal disorders, a sharp change in lifestyle, changes in diet, changing seasons and a sharp onset of cold weather.
READ: TRENDY EYEBROWS 2020: TOP 5 MAJOR DAZZLING TRENDS
How is eyebrow dandruff treated?
With the right treatment, getting rid of this problem is pretty quick and easy. To forget what eyebrow dandruff is, there are special shampoos. The hairs are washed with the agent for the required amount of time, and gradually the dandruff begins to disappear. Experts recommend buying products with zinc pyrithione and tea tree oil in the composition. By the way, tea tree oil can be used even without shampoo: dilute it with your favorite oil or petroleum jelly in a 1: 1 ratio. Lubricate the hairs with a ready-made product.
It is very important to correctly determine at what point dandruff appeared on the eyebrows. If you can't find the cause yourself, be sure to see a dermatologist.
READ ALSO: HOW TO GROW BEAUTIFUL EYEBROWS. PRACTICAL TIPS FOR THICK EYEBROWS
READ MORE: BASIC 5 FOODS THAT MAKE YOUR FACE SWELL IN THE MORNING