Indeed, dermatologists explain this as follows: most of us in the shower first wash, then cleanse the skin of the body, after which they start washing our hair and applying a conditioner or mask. Accordingly, when rinsing hair products, they get onto the face and body and remain on the skin. This seemingly banal daily mistake can lead to clogging of pores and the appearance of rashes in the future.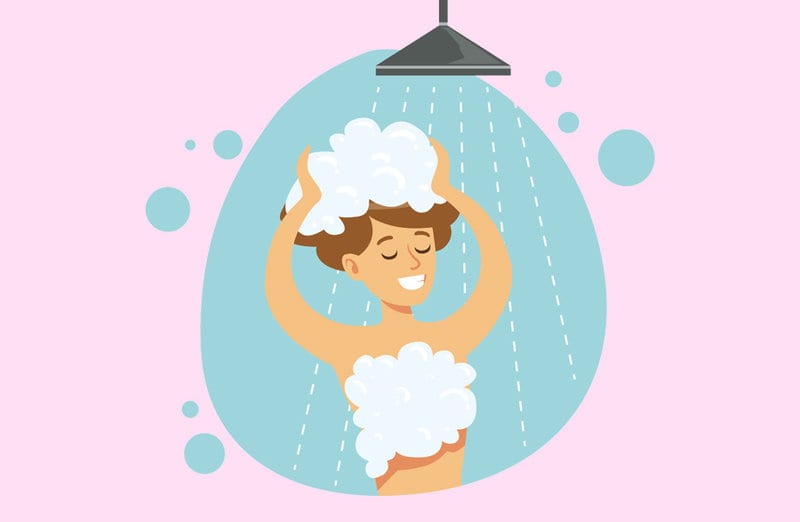 Conclusion: start water procedures with washing your hair, then proceed to cleansing the skin of the body, and leave washing for dessert. By the way, if your skin is prone to oiliness and acne, the neck, chest and back area can be cleaned with the same product that you use for your face.
It is this algorithm that will help to achieve the optimal result: the skin will become much cleaner.
Featured image credit: unsplash.com
Subscribe to our Facebook and don't miss the most useful content from Furilia!
READ MORE: SIMPLE FOODS FOR BEAUTIFUL BREASTS!
READ ALSO: 5 TOP SECRETS WHY FRENCH WOMEN DON'T GET FAT