Try a new fantastic recipe of Delicious Fish Croquettes! This dish refers to Greek cuisine and is originally called "psarokeftedes". Greek fish croquettes are not just easy prepared, the main ingredient for them is swordfish.
Of course, croquettes have long been adhered to everyday kitchen and prepared from minced fish. And you can make their cooking even easier if you make canned tuna as a fish component. Then this dish will take a few minutes.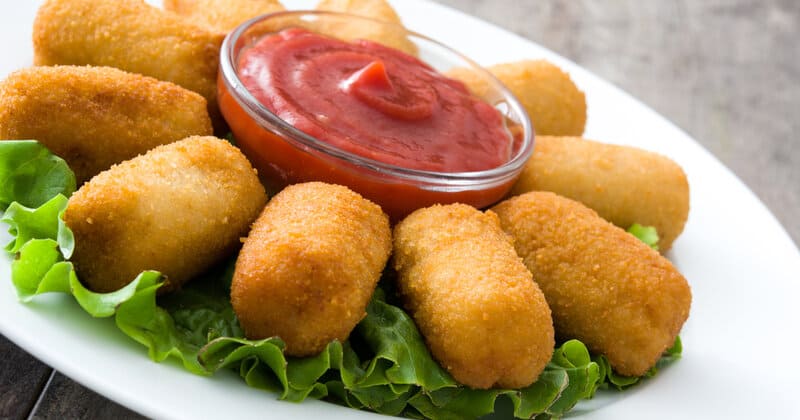 Ingredients:
Butter – 3 tbsp
Onions – 1 pc.
Wheat flour – 4 tbsp.
Milk – 250 ml.
Canned tuna without oil – 400 gr.
Ground nutmeg – 1 pinch
White pepper – to taste
Eggs – 2 pcs.
Breadcrumbs – 200 gr.
Sunflower oil – for frying
Salt to taste
Cooking method
Sauté the onion with flour.
Add milk.
Add spices.
Add the tuna. Stir well.
Form croquettes.

Preparing handmade croquettes in the kitchen
6. Fry them.
7. Put the fish croquettes on a paper towel and let the excess fat soak in.
READ Best Sauerkraut or Pickled Cabbage Soup Recipes
How to serve
Serve fish croquettes hot with yogurt sauce, ketchup or mayonnaise. Light salads from vegetables and greens go well with croquettes.
Bon Appetit, dear readers!
Featured image on missbloom.gr
READ MORE Easy Lemon Parmesan Tilapia Fish Recipe!
READ ALSO Delicious Ginger Soy Crispy Fish Recipe