Discover New Oreo Cheesecake Recipe. Who does not know oreo? Oreo everyone knows! Surprisingly, this legendary liver has been around for over 100 years. On March 6, 1912, Nabisco introduced Oreo cookies. The packaging design and recipe have undergone many changes.
The Oreo Nabisco brand is now owned by Kraft Foods. Sandwich biscuits are the best-selling 21st century confectionery products. Over the year, their earnings exceed $ 1.5 billion.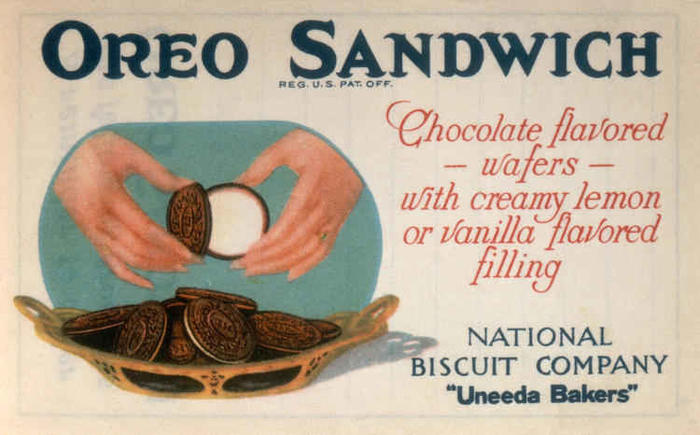 READ ALSO Pumpkin Bars with Cream Cheese Frosting Recipe
And if you, like many people on the planet, love oreo, we suggest you not only crunch them with your favorite drink in addition, but also make a dessert from this cookie.
For cheesecake with oreo cookies, you will need the most ordinary products, preferably from the bazaar. And you don't have to turn on the microwave or the oven at all, the Oreo biscuit cheesecake is prepared without baking. And if you collect it in the evening, then for breakfast a delicious and elegant cake will be waiting for you. Whitened cottage cheese and a pillow of dark chocolate cookies are a real delight for the eyes!
Ingredients:
For the basics:
140 g chocolate oreo chocolate chip cookies,
30 g of melted butter.
For curd filling:
400 g of homemade cottage cheese,
200 g of melted white chocolate,
150 g cream 33%,
2 pcs finely chopped oreo cookies,
1 tbsp of instant gelatin.
whipped cream and strawberries for decoration.
Cooking method:
Grind cookies with butter in a blender until the mass becomes like wet sand. Tamp the bottom of the split mold or the pastry ring with it. Refrigerate for 20 minutes.
Soak gelatin in 4 tbsp cold boiled water for the time indicated on the package.
Put cottage cheese, cream and melted chocolate in a blender bowl. In pulsating mode, bring the mass to uniformity and smoothness.
Warm gelatin in a microwave or in a water bath until dissolved and add to the cottage cheese. Beat well again.
Pour the crumbs from the cookies, mix and lay the mass on top of the base.
Put in the refrigerator for several hours, so that the cheesecake is completely frozen.
READ MORE Cranberry Salsa Cream and Cheese Appetizer Recipe
7. Before serving, carefully remove from the mold, garnish with whipped cream and strawberries …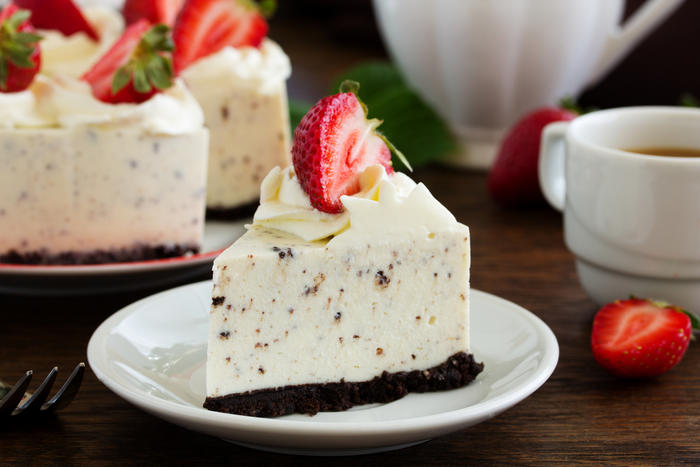 Instead of strawberries, you can take any seasonal berries or fruits. Or sprinkle grated chocolate on top of the cheesecake and garnish with Oreo cookies.