Easy and Aphrodisiac Seafood Soup Recipe. Seafood is an important source of easily digestible (animal) protein. They are saturated with vitamins, amino acids and other useful elements necessary for our health and well-being. We have prepared a recipe for a delicious creamy seafood soup, which will not leave indifferent even the most demanding gourmet.
Ingredients:
seafood (raps, mussels, shrimp, squid, baby octopus) – 500 gr;
mushrooms (champignons) – 300 gr;
fish broth (can be replaced with chicken or vegetable) – 2 liters;
cream (20% fat) – 200 ml;
onions – 1-2 pcs;
garlic – 1 clove;
butter (butter, vegetable) – 1 tablespoon;
wine (dry white) – 150 ml;
salt / pepper / greens – to taste.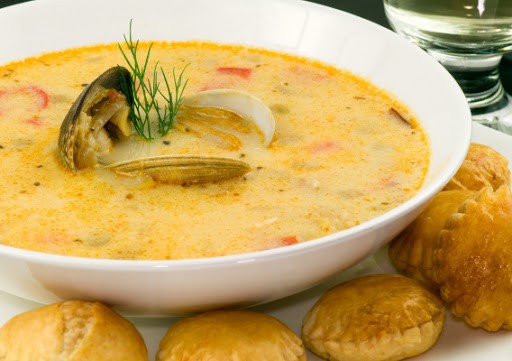 Cooking:
Seafood must first be thawed at room temperature, then you can begin to clean them. Better right away buy shrimp without shells to save time and not to suffer with the removal of heads and entrails. If you have large shrimp, cut them into 2-3 parts, but small ones can be left as is. We clean mussels from sand and remove algae, remove squid and spinal plates from squid. We cut octopuses and other seafood by analogy with shrimp (large into several parts, and small ones left whole).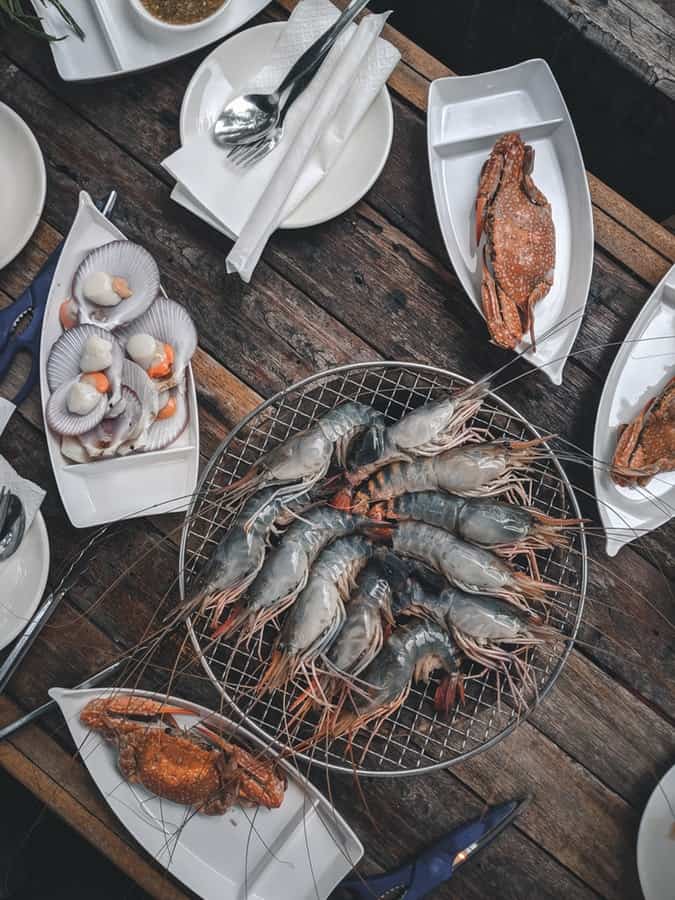 Cooking roasting. Finely chop the peeled onions and garlic (garlic can even be passed through the garlic), and the mushrooms are also cut into medium slices. Pour the mixture from vegetable and melted butter onto a hot pan, add onion, garlic, salt / pepper to taste to it. Fry until soft (approximately 3-4 minutes). When the onion becomes transparent, add the mushrooms to the pan and simmer for about 5-6 minutes, stirring constantly. Then we pour wine into our roasting and simmer it with an open lid for 3-4 minutes (until the alcohol evaporates completely). The penultimate stage is the addition of strained broth. That's all, the soup is almost ready! It remains to bring the broth to a boil and boil it for 5 minutes, then add salt and pepper and add seafood.
Important: seafood is prepared very quickly, so we strongly recommend not cooking them for a long time.
READ ALSO The Most Expensive Seafood In The World: What, where And How Much
Cream is added to the finished soup, it is heated, but it is not brought to a boil. Before serving, we recommend letting the creamy soup brew so that its taste is revealed in all its facets. If you want to supplement the aroma with fresh herbs, it is crushed portionwise in a plate.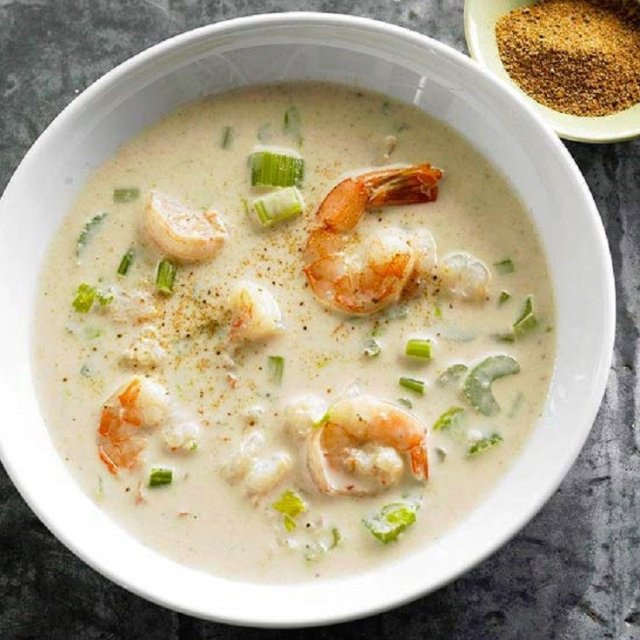 READ MORE The Rarest and Most Unusual Varieties of Tea: Blue, Rice And Fat Burning.
READ Tasty Mistakes: Foods and Drinks that Invented by Random