How to Spend Valentine's Day – 6 Extraordinary Ideas! Until the most romantic dinner of the year – in honor of Valentine's Day – nothing was left. Some already know in detail how to conduct it, while some need help. Indeed, in a mess of everyday worries, it is often difficult to go beyond the trivial "Valentine-Flowers-Restaurant".
The restaurant option is a classic. And a romantic dinner at home is also excellent. Only, perhaps, it is worth deciding on something like that?
Pajama Party with Cocoa and Cake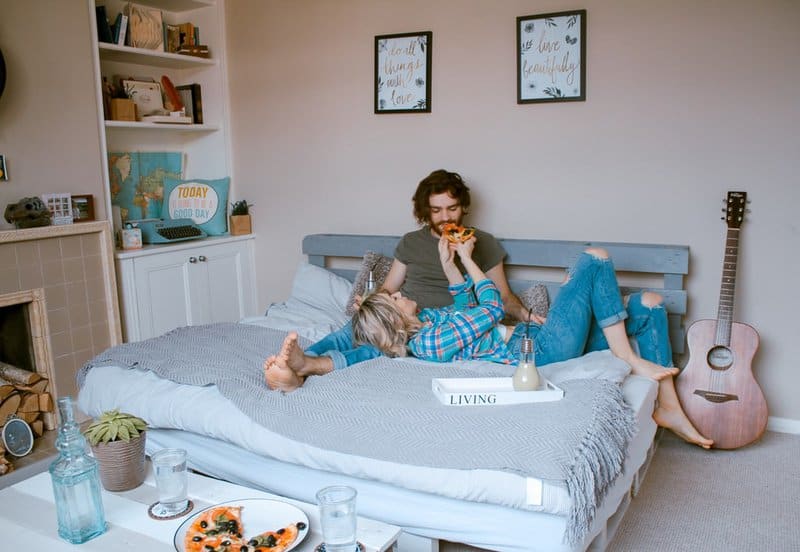 We were all little once. Why not give each other another pleasant evening of a serene childhood? Dress in funny pajamas, bake a big delicious cake (e.g. Scarlet Heart) Make two big cups cocoa with marshmallows, climb under the covers, turn on children's cartoons. You can arrange pillow fights, read fairy tales to each other. Try to assemble a puzzle, play monopoly or chess.
This scenario is suitable for people who spend most of their time at work and for whom to soak in warm pajamas in the arms of a loved one – a real relaxation!
Quest with a thermos, sandwiches and surprises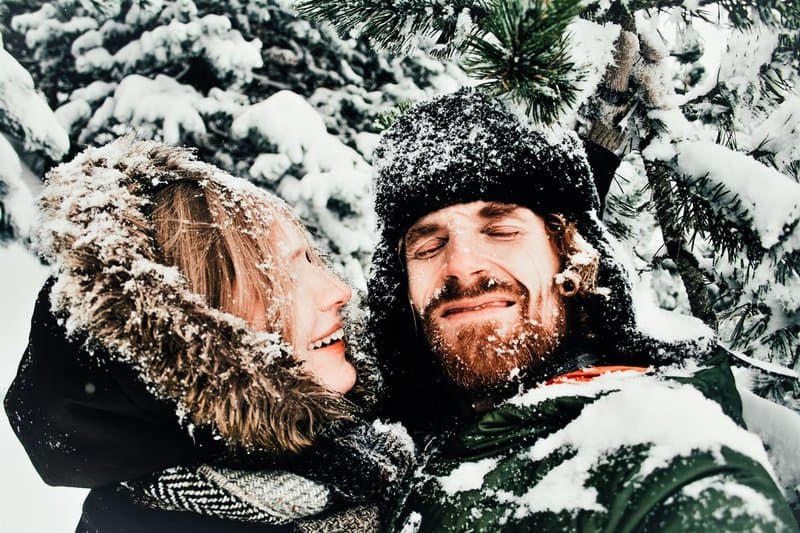 Hide a present for your soulmate somewhere in … a park or near your home, for example in your garden. And give a map with a detailed route. Let him come across all sorts of surprises hidden somewhere in the bushes, mailboxes, under rugs … Be inventive!
READ ALSO Battle Of Male and Female Colors. Seduce A Man And Forget About The War: why women were forced to love the pink color
The main thing – stock up on a thermos with hot invigorating tea with sandwiches with which you will encourage your beloved during the quest and, of course, dinner what awaits you after a fun walk.
"Master Chef" at your home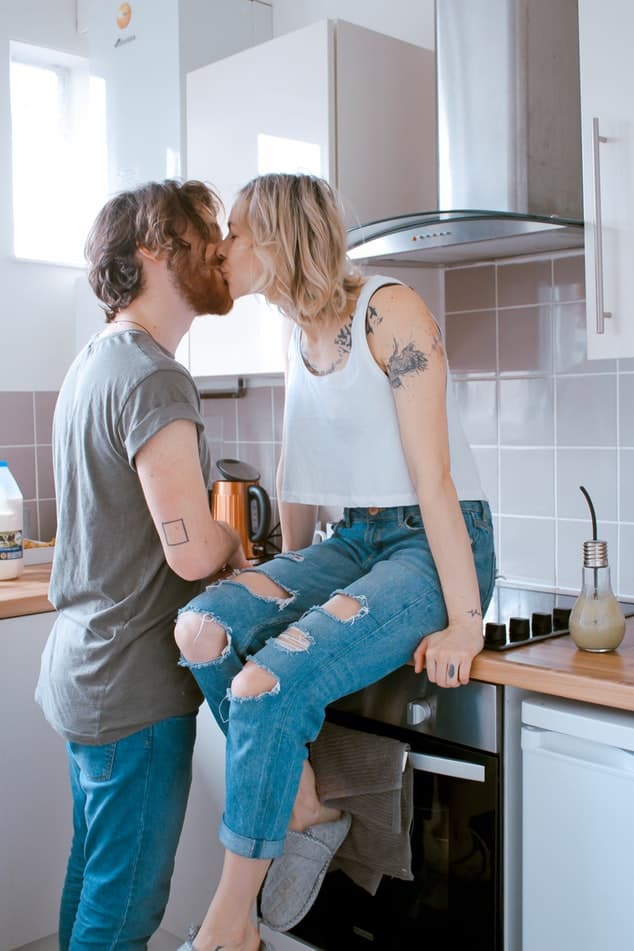 Any joint activity brings together, and the preparation of dinner or lunch is no exception. Does your man enjoy eating everything you cook? Have you ever tried what he can cook? Not? But in Europe, only men are considered the best chefs!
Arrange a super-show at once at home: take the cooking from the Master Chef show and play it.
The Best Chocolate Cake Recipe
Invite your chosen one to compete in cooking, for example, sushi or lettuce. Or maybe everyone will cook his own dish. Turn on Italian music or a good old movie that would not distract you from cooking. Tune in to positive and do it! And then you, together, having decided that "friendship and love won," can taste everything cooked to the accompaniment of good wine.
Outing: bread, mulled wine and fresh air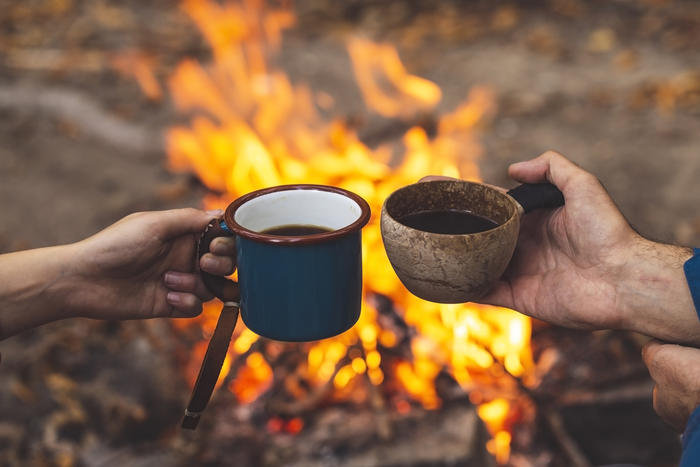 Who said that February 14 is mandatory to spend sitting in a restaurant? Take blankets, a picnic basket, find a beautiful and quiet place without snow of course :), make a fire, make grilled vegetables, traditional barbecue.
READ MORE Valentine's Day Outfit Ideas :: VivaLuxury Picks
And if there is time for romance only after work, wrap in the nearest park. Turn off the phones, forget about all the problems that are bothering you at this moment, buy a huge bun and go feed the ducks or pigeons.
Cook in advance mulled wine, pour it into a thermos and enjoy the memories of pleasant moments of your joint story under a fragrant drink.
SPA evening with champagne and fruit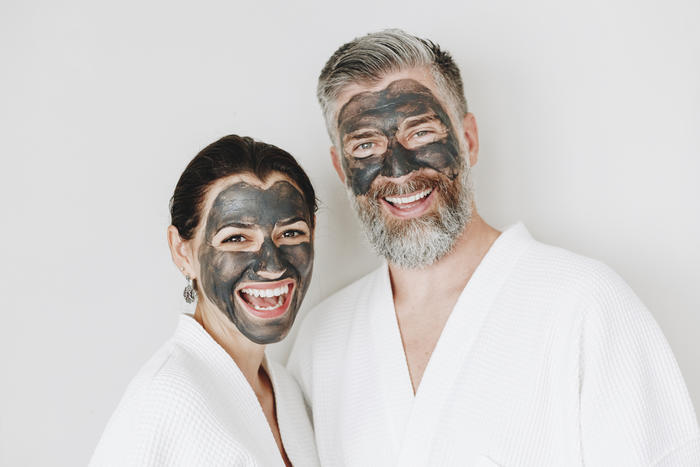 Water perfectly relaxes. You can visit some SPA complex (do not forget to order a massage session), and from there go home for a romantic dinner. After all, after a relaxing bath you wont want to stay at a restaurant.
Or you can have a foamy evening in your bathroom. Remove all prosaic things: soap, washcloths, dirty linen. Then place candles throughout the room, light an aroma lamp with bergamot and sandalwood, fill the bathroom with water, throw a little sea salt into it, add a cup of honey and milk. Bring a tray of fruit, do not forget about a bottle of champagne, two glasses and pleasant music.
It is important to know that the day before you should not load yourself with food, the last dose should be 1.5-2 hours before the bath.
Classic romantic: wine, aphrodisiacs and candles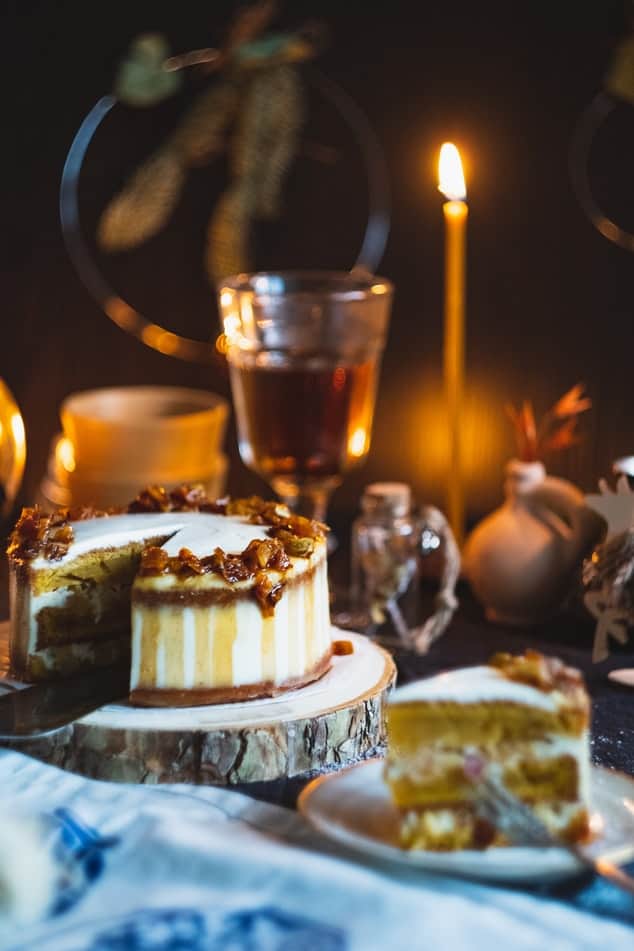 February 14th is a good reason to order food in your favorite restaurant. But experimenting with new places is not worth it, since no one needs a spoiled mood this evening.
The same situation if you plan to cook yourself – rehearse a new dish once or cook it in advance. And devote the last hours before dinner to yourself and create a romantic atmosphere. Turn on the music, light the candles.
READ ALSO Top Valentine's Day Gifts For Him! (and also failed gift options 🙂
As for dishes, it can be anything, depending on your joint tastes. It is only desirable that they include fragrant natural aphrodisiacs: ginger, anise, cinnamon, vanilla, nutmeg, cardamom, cloves, saffron, celery, etc.
What to cook? Let me tell you: it can be energizing meat dish or an easier option – fish. It is better not to mess with a dense side dish, so as not to overload the stomach, cook as an addition to the main dish interesting salad. You can serve as snacks red fish snacks or collect cheese plate. And bake for dessert Gingerbread Cookie can be cooked orange tiramisu or light non-nutritious dessert.
Happy holiday!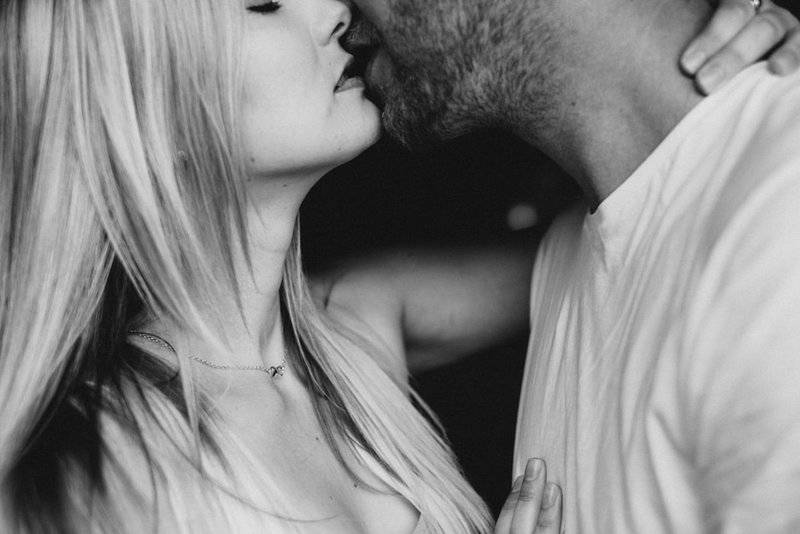 Images: unsplash.com
READ The Secret Ingredient is Love: Valentine's Day Sweets Recipes