This Chicken Broccoli Stir Fry has so much flavor and a fantastic ingredient line up. Cashews, garlic, and ginger pair so perfectly with the chicken and broccoli. The sauce is divine fabulous. This dinner will become and instant favorite!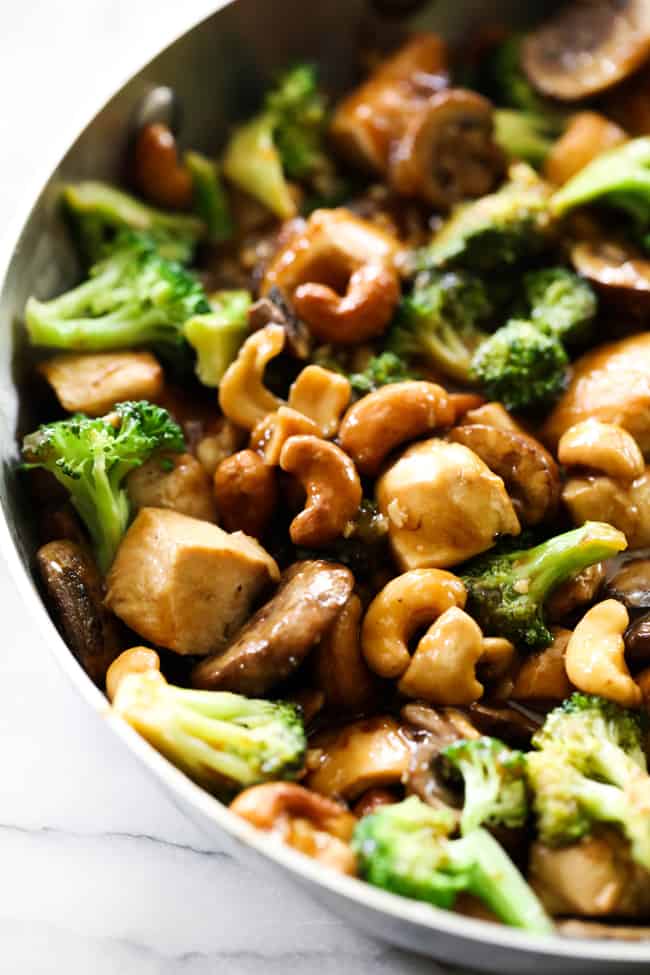 The school year is in fully swing and the holidays are all around the corner, which means, life is about to get even busier. I notice when I plan out my menus and grocery shop based on my menu for the upcoming week, I am more likely to get dinner table. When I don't plan what we are having, we tend to eat out or pick up a pizza. I am determined to make more meals at home so I need them to be a combination of simple, quick and delicious.
We all can use easy and tasty meals to add to our dinner rotation. This Broccoli Chicken Stir Fry is absolutely AMAZING and one you have to try!

MY LATEST VIDEOS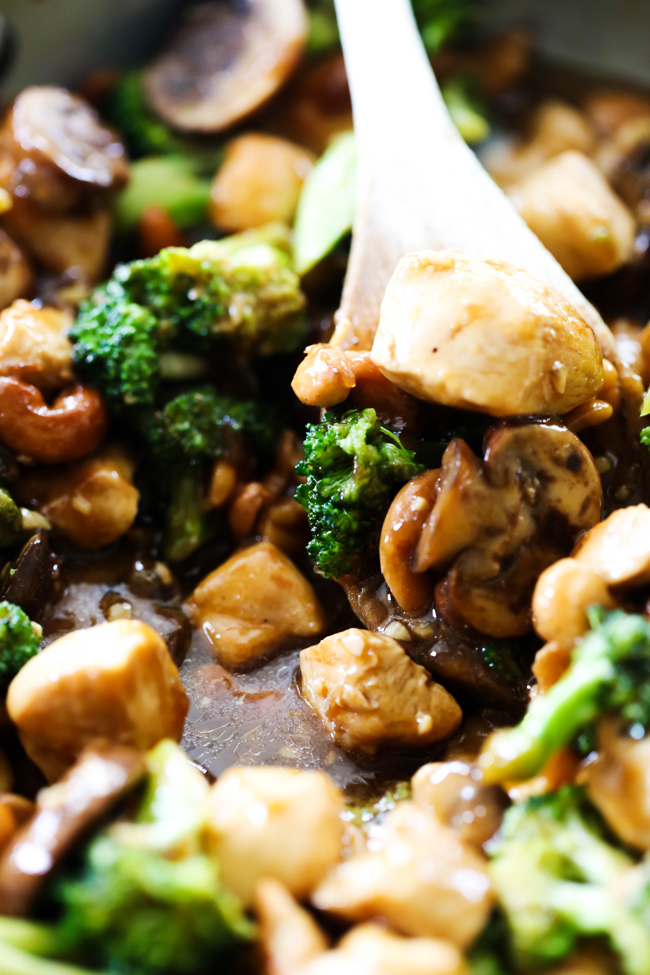 I love recipes that are a main and side dish all in one. The broccoli and mushrooms are sautéed to perfection. Each bite is full of flavor.
This was so simple to make and will definitely be part of our dinner rotation.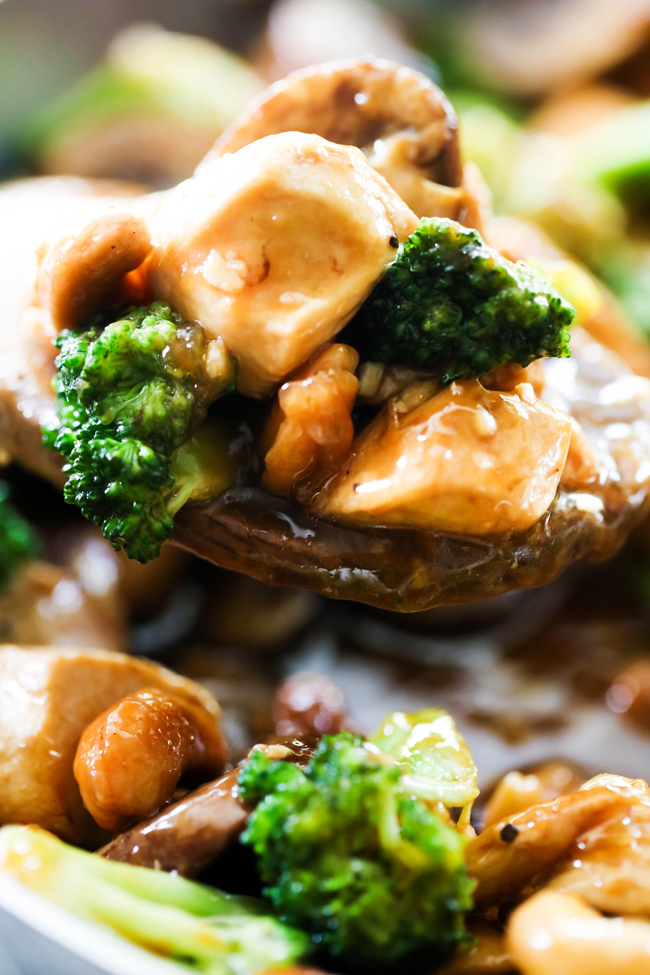 Chicken Broccoli Stir Fry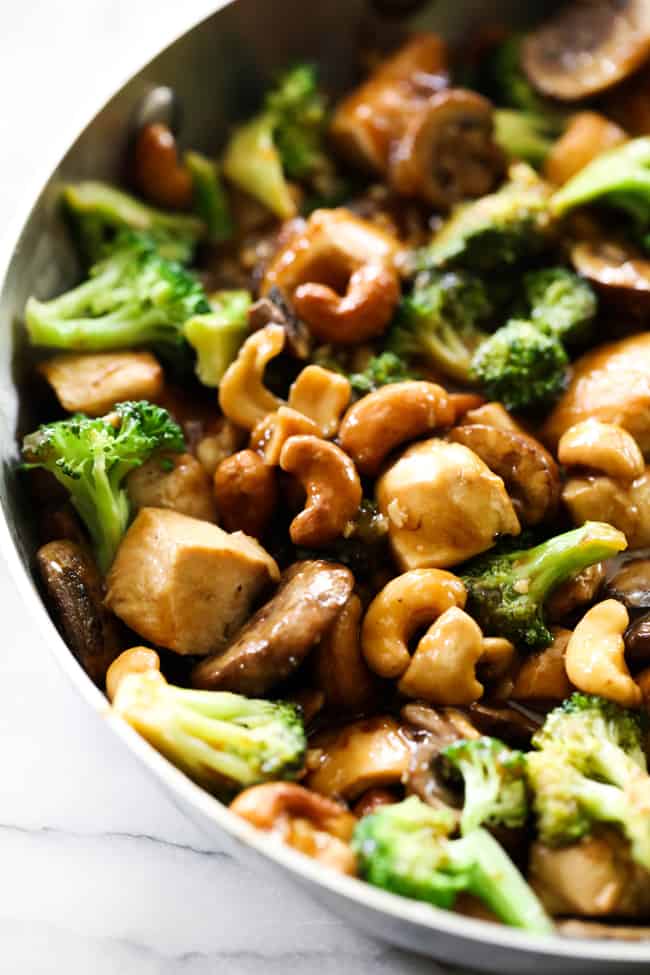 Author: Nikki
Recipe type: Dinner
¾ cup chicken broth
2 teaspoons sugar
3 teaspoons toasted sesame oil
1 Tablespoon soy sauce
2½ teaspoons corn starch
2½ Tablespoons cold water
6 Tablespoon vegetable oil, divided
3½ cups broccoli cut into small bites
2½ cups sliced mushrooms
1 cup toasted cashews
1 Tablespoon fresh ginger, minced
1½ garlic cloves, finely minced
1 pound chicken, cut into 1 inch cubes
½ teaspoon salt
¼ teaspoon pepper
In a small bowl, mix together chicken broth, sugar, sesame oil. and soy sauce. Mix well and set aside.
In another small bowl mix corn starch and water. Set aside
Add 3 Tablespoons of oil to a large skillet and heat over medium high heat. Then add broccoli, mushrooms, and cashews. Cook for 5 to 6 minutes or until broccoli and mushrooms are tender.
Add ginger and garlic and cook for 1 minute.
Remove vegetables from skillet and wipe skillet clean.
Return skillet to stovetop and add 3 Tablespoons of oil. Add chicken and salt and pepper. Cook chicken 3 to 4 minutes on each side, or until done.
Add broccoli mixture back into the skillet with the chicken.
Pour chicken broth mixture over chicken and broccoli and cook for 1 min.
Add corn starch mixture to skillet and bring to a boil. Cook until sauce begins to thicken.
Serve immediately.
Enjoy!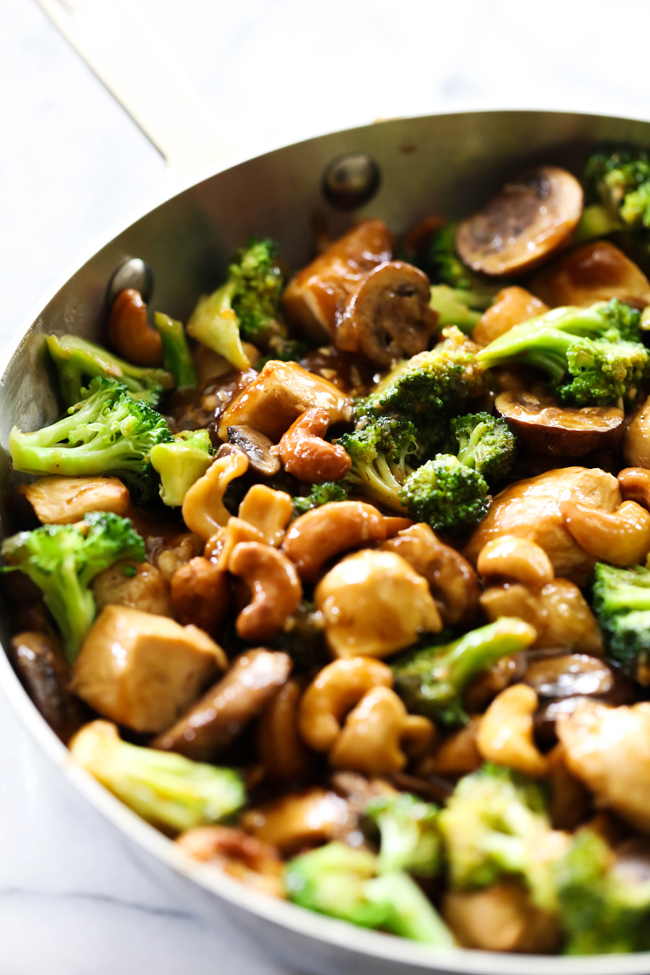 Ginger Soy Chicken (Instant Pot)
Mediterranean Grilled Balsamic Chicken and Olive Tapenade
Healthy Spinach Artichoke Fondue | Healthy Ideas for Kids
First appeared on chef-in-training.com