A feature of the world's most expensive Christmas trees is in most cases their artificiality. Man is trying to create something more perfect than what nature has created – and it always has been.
This time an attempt was made by the world's best masters of subject design and installation, since such a tree is essentially the same installation, sometimes bordering on actionism.
10. Hotel Sofitel. Ebony decorated with cognac – $ 55,000
London. Fashionable Sofitel Hotel. Artificial tree decorated with 200 golden bottlesfilled with brandy no lower than Louis XIII Grand Champagne Cognac.
All this is handcrafted by some of Baccarat's most famous crystal craftsmen. An exclusive smoky blue chandelier crowns the Christmas tree.
Be careful with alcohol – if you happen to stumble upon this masterpiece and knock it over yourself, in addition to the bill for treatment, you will have to fork out another $ 55,000.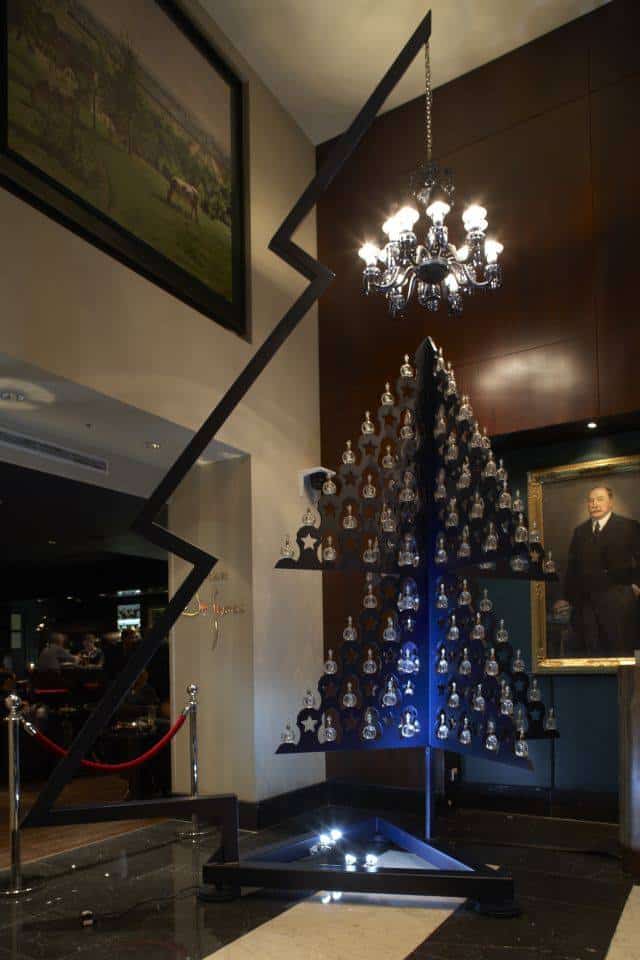 9. Ginza Tanaka Jewelry Store – $ 468,000
We move to the Tanaka jewelry store in Tokyo, where we love everything golden and where we will return. The store employees invested not only a soul in this tree, but also whole 12 kg of pure goldturned into a sunny sparkling delight.
Here you can not be cautious with alcohol – if you happen to stumble upon this masterpiece in the dark and knock it over yourself, you will not have to pay anything except treatment bills. Another thing is that getting drunk in the company of meek polite Japanese is bad manners.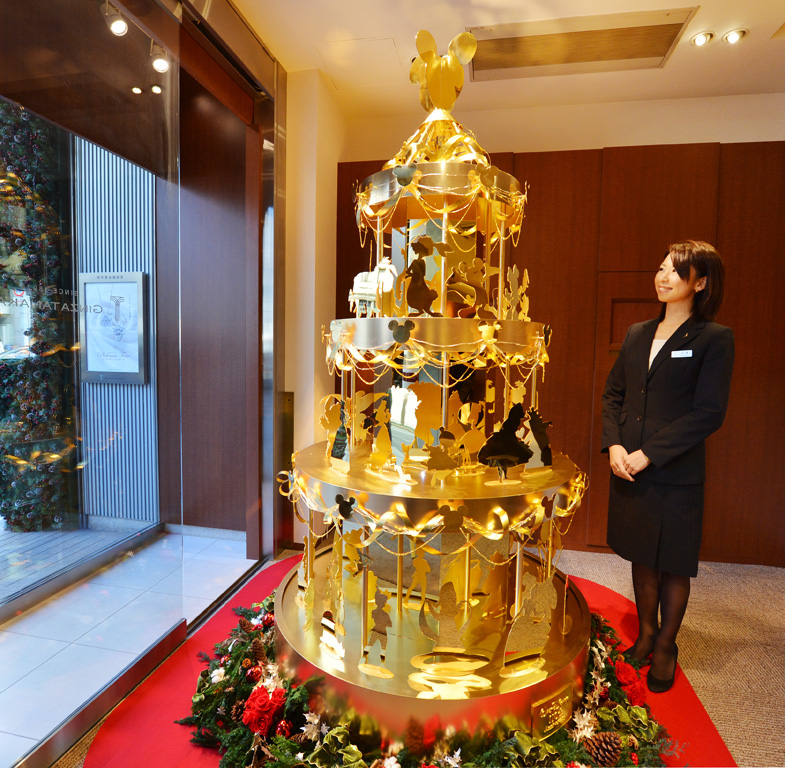 8. Golden Steve Quick Jewelers desktop tree – $ 500,000
In 2007, jeweler Steve Quik chopped an 18-carat diamond, and covered the tree with the resulting sparkling shrapnel. The top of a Christmas tree made of gold is crowned with a platinum star with a diamond weighing 4.52 carats.
Nice, cool and tasteful.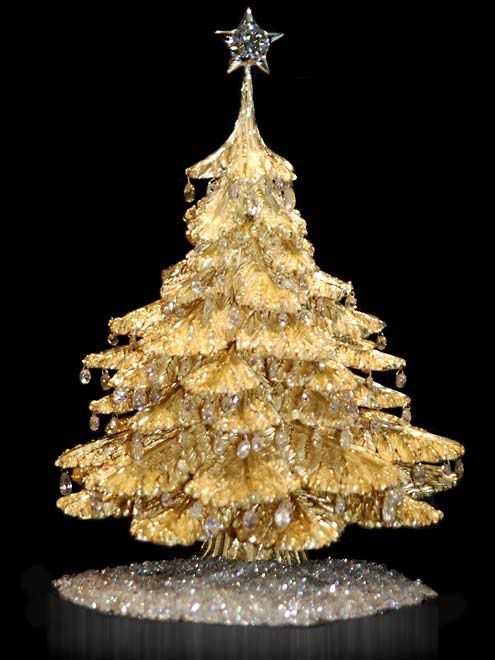 7. Soo Kee Diamond Tree Jewelry Store – $ 1 Million
For the most expensive Christmas trees, we head to Singapore, to the shopping center Burgis Junction. The administration of the center instructed the jeweler Su Ki to come up with something stunning, and the master did not fail.
He decorated the 6-meter three-ton Christmas tree with 21,798 diamonds with a total weight of 913 carats. So that the audience did not miss a single detail, Su Ki placed 500 light bulbs on the branches.
Su Ki – well done!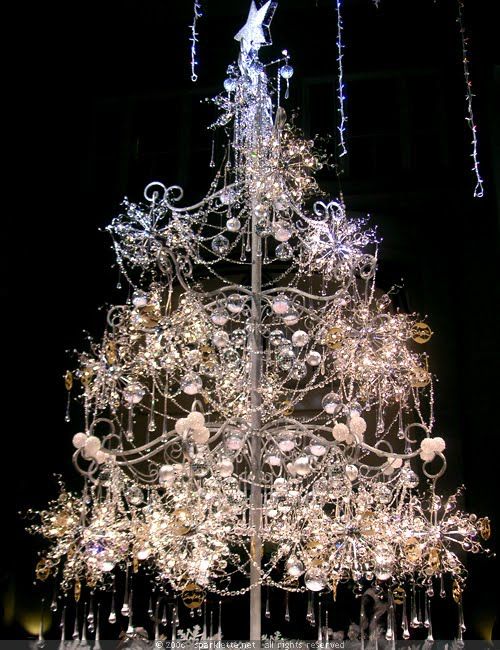 6. Washington, the Capitol Christmas tree – $ 1 million
The tree here is natural. The spiny plant, which is over 20 meters high, is equipped with a thousand light bulbs, but for obvious reasons the capitoline tree does not contain a gram or a carat of diamonds and gold.
Just admire the harmony of the slender daughter of the wild and the modern urban landscape.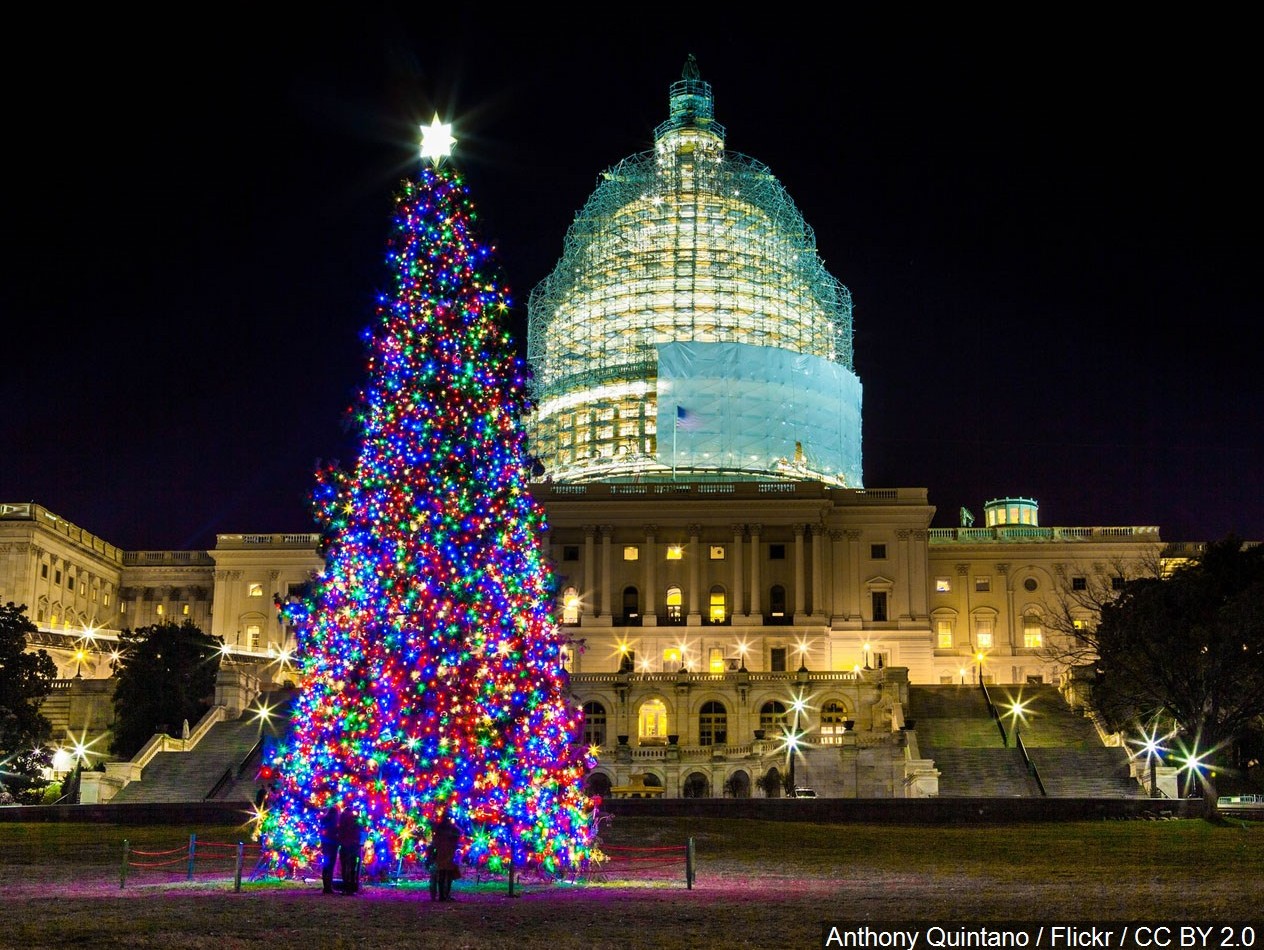 5. Jewelry store Ginza Tanaka – $ 1.8 million.
Tokyo Ginza Tanaka for the second time enters the scene with a 3-meter Christmas tree made of 20 kg. magically shimmering, pure 24 carat gold melted into thin gold wires.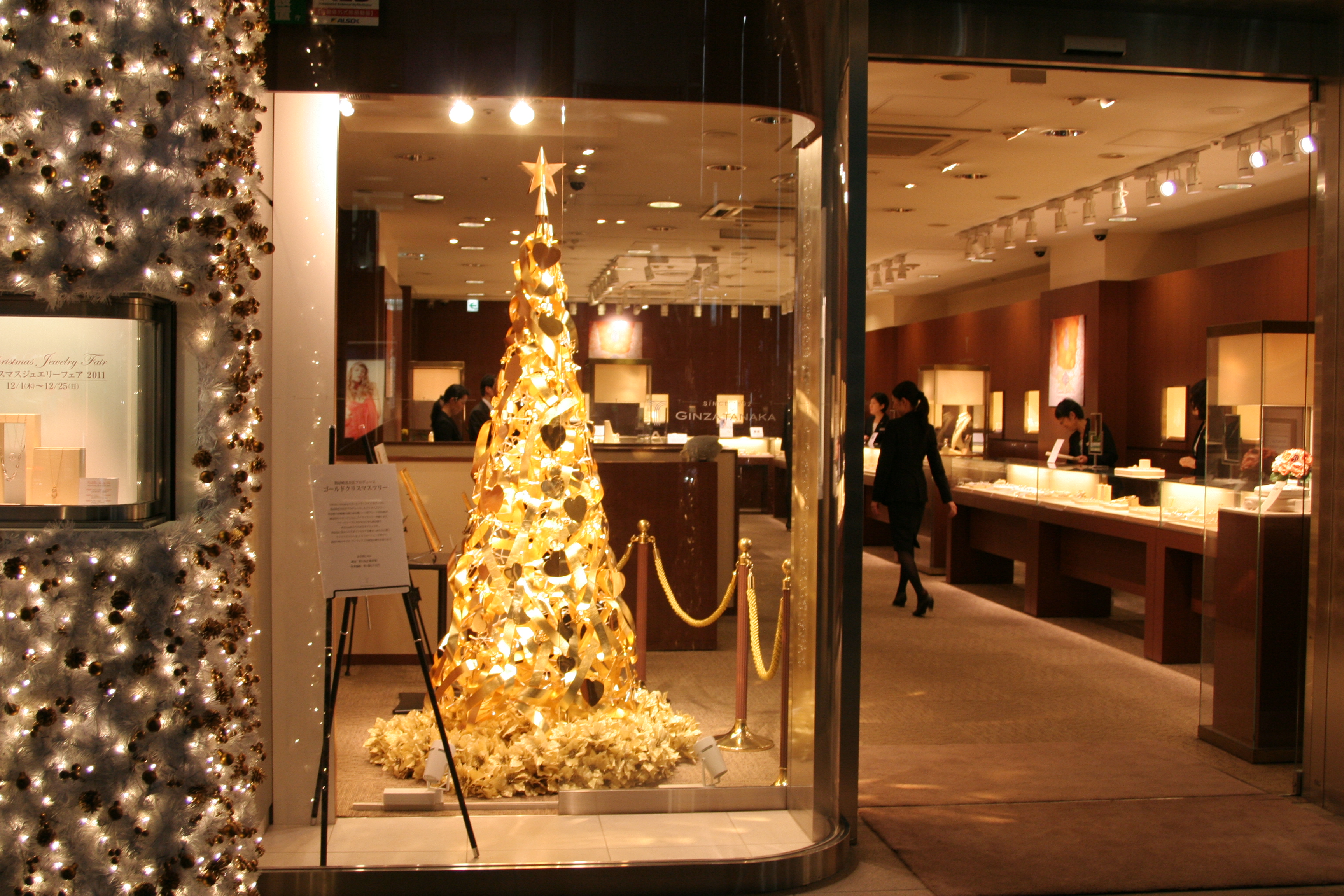 4. Takashimai Department Store with Rosa Mini Christmas Tree – $ 1.8 million
So far, we have observed more or less tall plants, but Takashimai went the other way. Based on the achievements of the designers of the Parisian flower boutique Claude Quinquo, Takashimaya specialists reduced the Christmas tree to 40 centimeters. Everything looks like a small tower of roses, which is being watched by a clubfoot.
Where does this cost come from? Diamonds of Australian and African origin are injected into rose petals like drops of dew!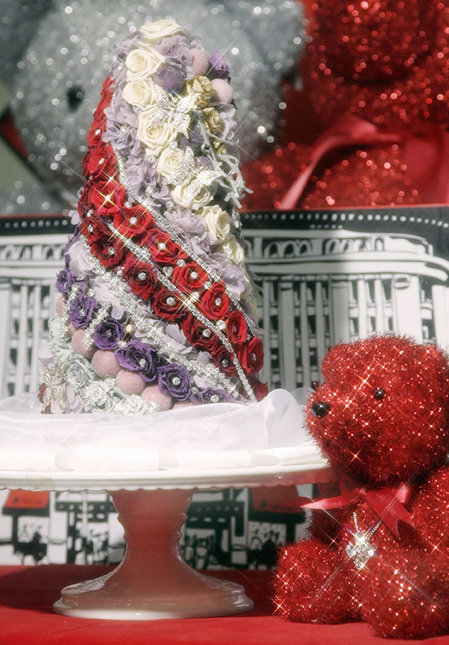 3. Christmas tree Swarovski Crystal – $ 1.8 + million
The height of the Christmas tree set in the central hall of Hong Kong Airport is 16 meters. The tree is adorned with 20 million small crystals of gold and silver Swarovski, brought from Austria.
Once again, in words: twenty million gold and silver crystals!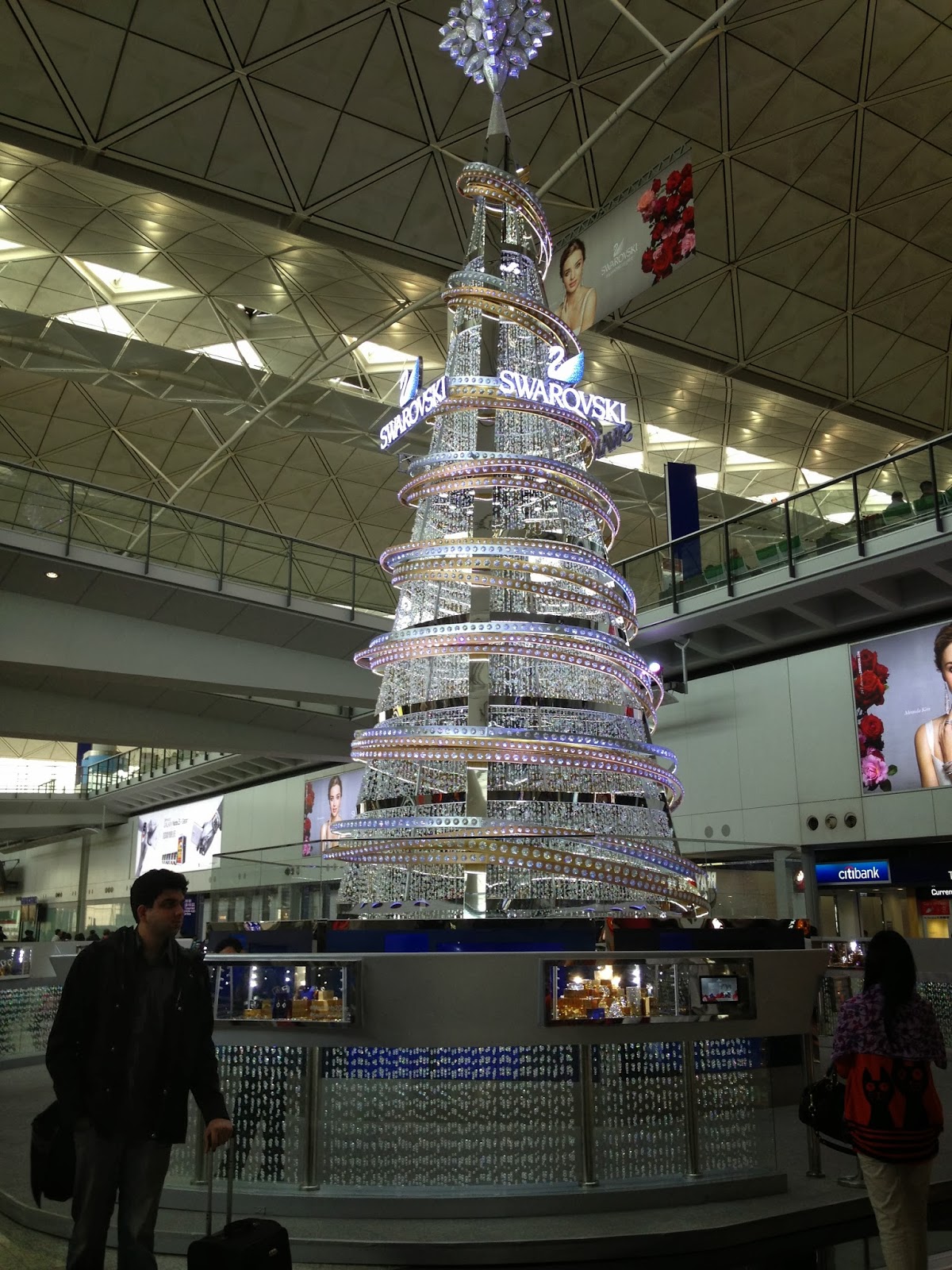 2. Golden Christmas tree Ginza Tanaka Disney – $ 4.2 million
None of the Ginza Christmas trees, alas, were able to take first place on our list, but in aggregate, the Ginza jewelry store is a clear champion among all jewelry stores in the world.
The height of this Christmas tree (very similar to one of its previous sisters, isn't it?) Reaches 2.4 meters, and on its branches it contained as many as 50 Disney characters who, as if suddenly decided to turn themselves into pure gold.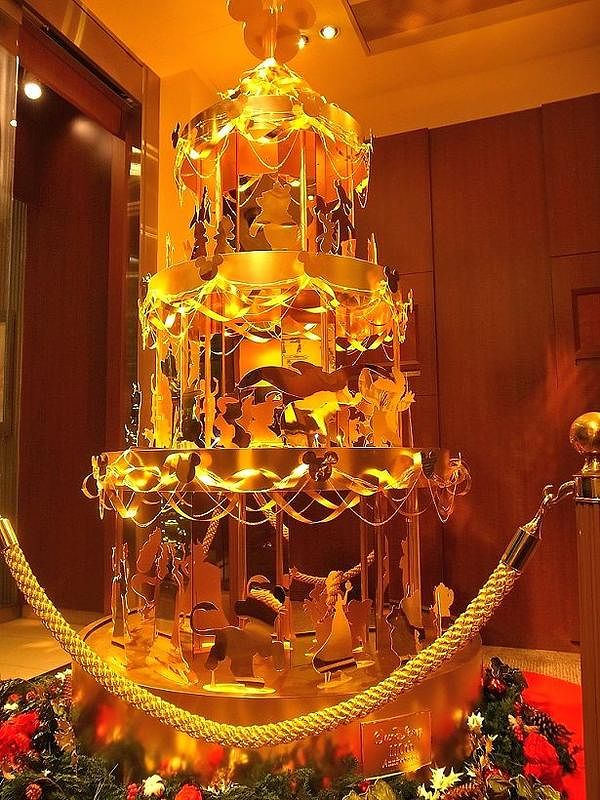 1. Christmas tree at Emirates Palace Hotel – $ 11.4 million
In 2010, the most expensive Christmas tree in the history of mankind "grew up" in Abu Dhabi, more precisely, in the local luxury hotel Emirates Palace Hotel. The total value of the tree did not actually exceed several thousand dollars, the remaining millions are due to the huge number of diamonds, gold, pearls, sapphires and emeralds hung on the tree.
For a hotel that provides vending machines for selling gold bullion and airplanes to its customers, a $ 11.4 million New Year tree is like buying a bunch of field daisies for us.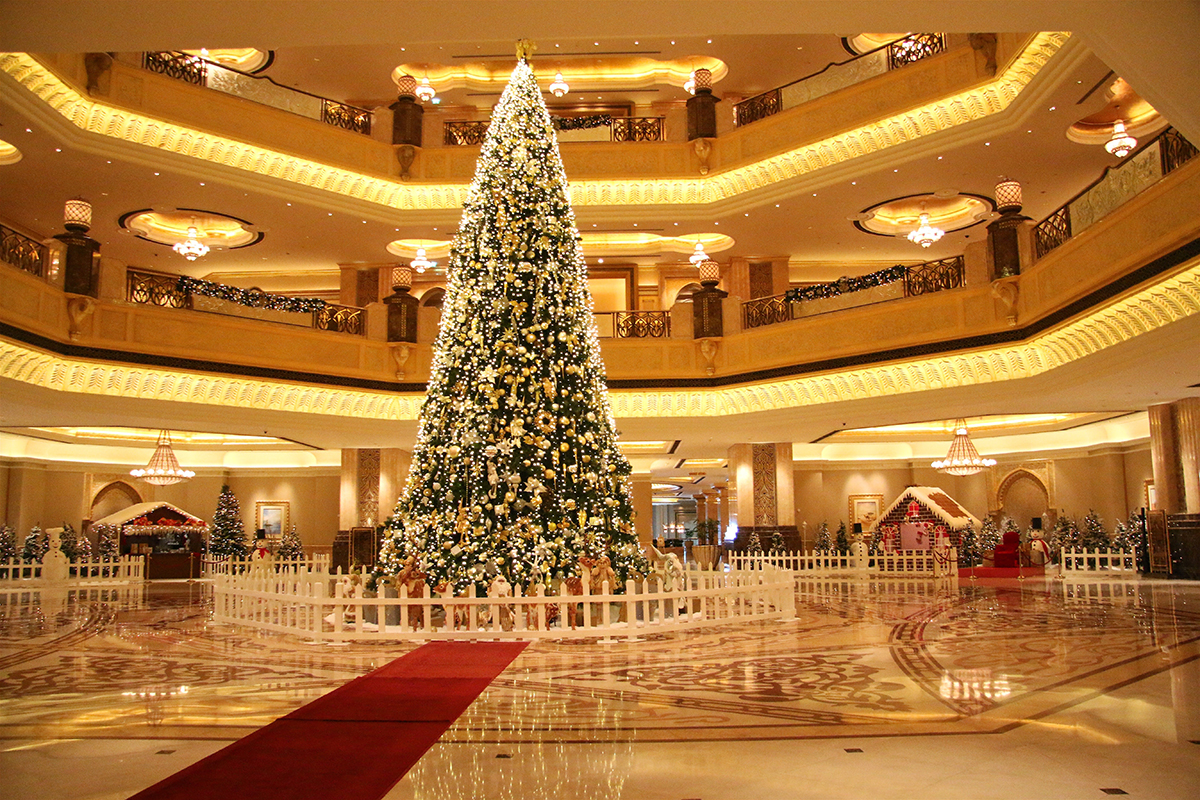 Summing up the brief review, we can say that the song we know from childhood sounds different today – "In foyer a Christmas tree was born. " And such a Christmas tree should correspond to the aroma emanating from Santa Claus.

READ ALSO The Best Chocolate In The World And Where To Look For It