Colored ink has officially returned to fashion, as such celebrities as Lucy Boynton, Janelle Monet, Margot Robbie and many others prove by their example. Do not be afraid to use this bright detail in your everyday makeup. There are many ways to diversify your beauty looks with colored mascara, which will be appropriate not only at a party or meeting with girlfriends, but even in the office (of course, if there are not too strict dress code rules).
How to use colored mascara
This season, makeup artists suggest trying some simple ways to apply colored mascara. For example, over classic black pigment to add a fun shade to your lashes; combine combinations of two different shades on the upper and lower lashes (a great tandem – pink and bright purple mascara) or use one favorite color to highlight the eyes in makeup. Another option is to cover only the upper or lower eyelid with a bright shade of your choice. Many beauty bloggers do this, and the effect is just wow!
Build the trend even further by combining colored eyeliner or lipstick to match mascara for a monochrome effect. And most importantly, a slight negligence is in fashion. So don't worry if your mascara clumps or sticks a little on your lashes. The main thing here is not to overdo it with imperfection.
Now that you know what to do with colored mascara, here are 12 of the best eyelash options you can use to create a trendy autumn makeup 2020 and not only.
Maybelline, Great Lash Mascara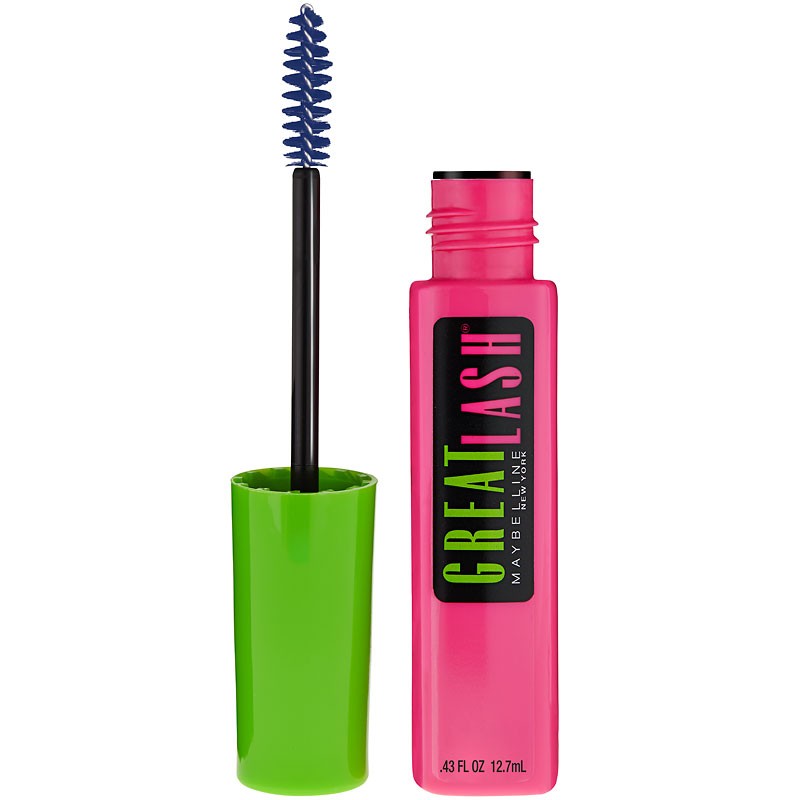 Shade Royal Blue
Consider this deep blue mascara as your first starter shade. With such a "royal" color, you will feel as comfortable as possible, because it will not make your eyelashes too bright, while leaving a retro imprint on your makeup. Another advantage – the shade flatter any eye color, highlighting their natural beauty.
Marc Jacobs Beauty, O! Mega lash volumizing mascara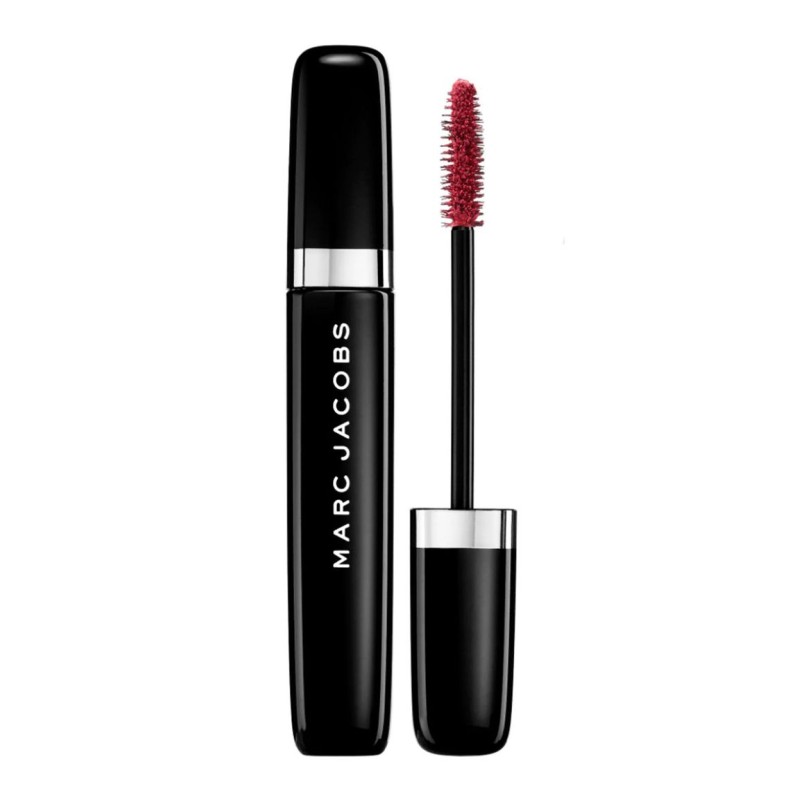 Garnet shade
This super-bright red mascara is definitely not for every day, but it is worth trying as a variety. For example, paired with scarlet lipstick, classic colored arrows or trendy floating crease (thin arrows above the crease of the upper eyelid). Just apply concealer around your eyes (so the red tint doesn't highlight any redness on your skin) and you should be fine. Bonus: the formula is rich in vitamins B5 and C, which strengthen and condition the lashes.
Colourpop, BFF Mascara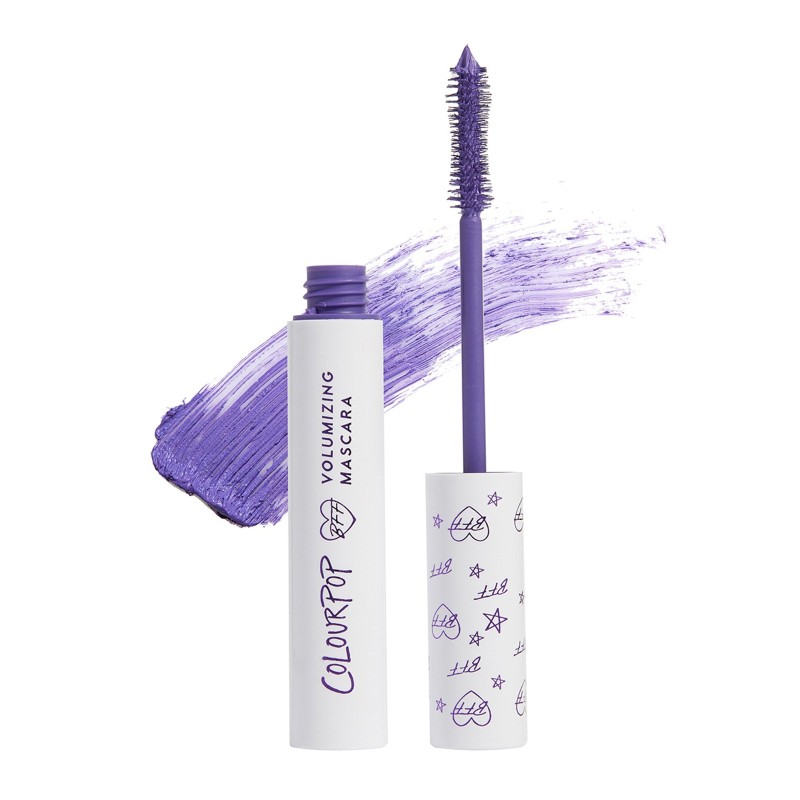 Shade Purple Prose
Here is the very shade that can make you fall in love with colored mascara from the first acquaintance. Just one layer is enough to give your lashes a beautiful rich purple pigment. Combine it with shadows of the same range (the easiest way to create a fashionable lavender makeup) or combine with another color – it will make a great pair of classic black and bright pink.
Shiseido, Controlled Chaos MascaraInk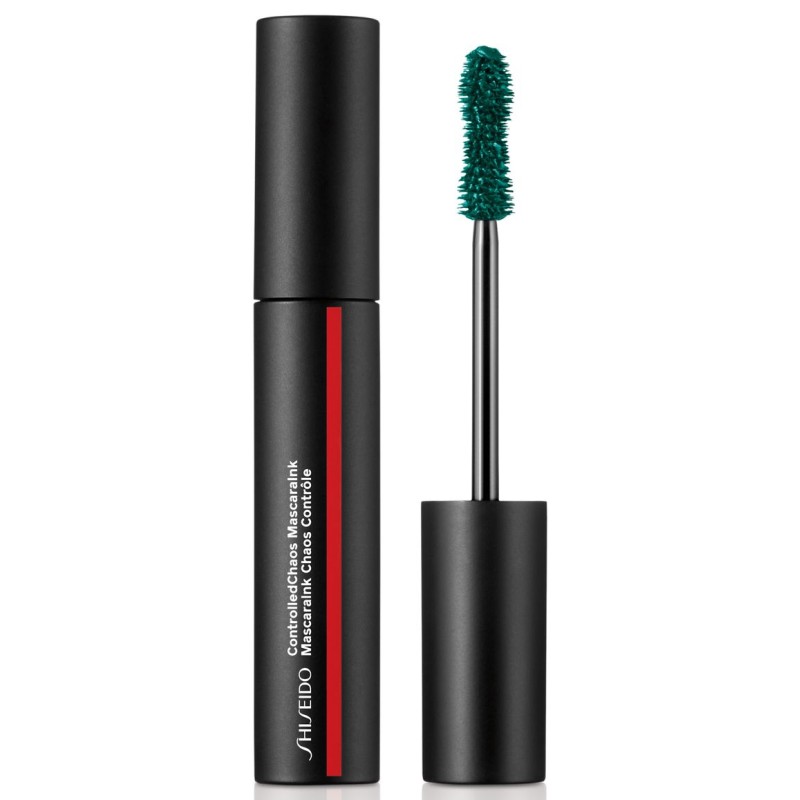 Shade Emerald Energy
The cool, muted emerald hue is not the most beautiful thing about this perfectionist mascara. The real magic lies in the lump-free formula that will make your lashes look longer and thicker without sticking all day long.
Pacifica Beauty, Aquarian Gaze Water-Resistant Long Lash Mineral Mascara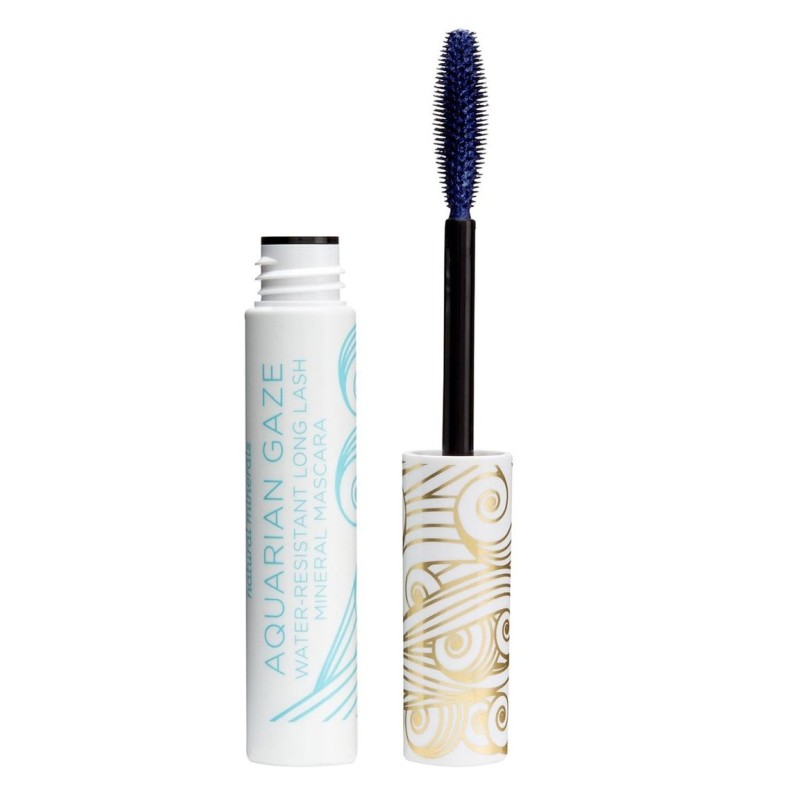 Shade Deep Blue
Pacifica navy blue vegan mascara looks much more interesting than traditional black. It will give your lashes a bright and at the same time unobtrusive accent that your friends will definitely notice. Pair it with sultry smoky eyes, or make your look more casual by ditching the eyeshadow altogether.
Dior, Diorshow Pump 'n' Volume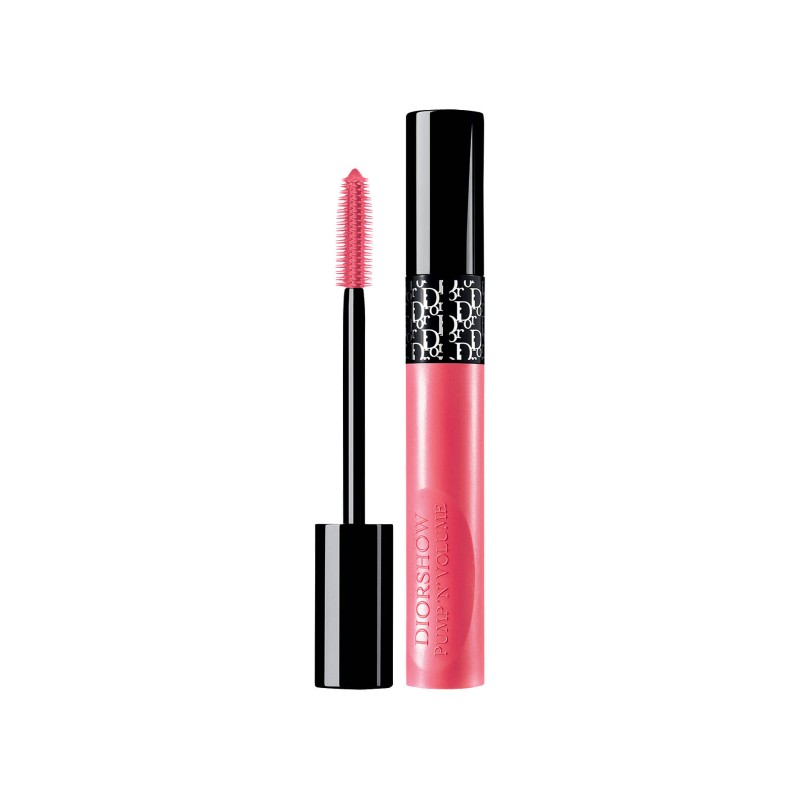 Shade Coral Pump
Behind the scenes of the Dries Van Noten runway in Fall 2018, makeup artist Peter Philips adorned models' lashes with vibrant shades of Dior Diorshow Pump 'n' Volume mascara, including this stunning coral, to create memorable beauty looks with neon accents. He kept the naturalness of their face and lips, while shifting the focus to the eyes, and this is a great role model.
Christian Louboutin, Lash Amplifying Lacquer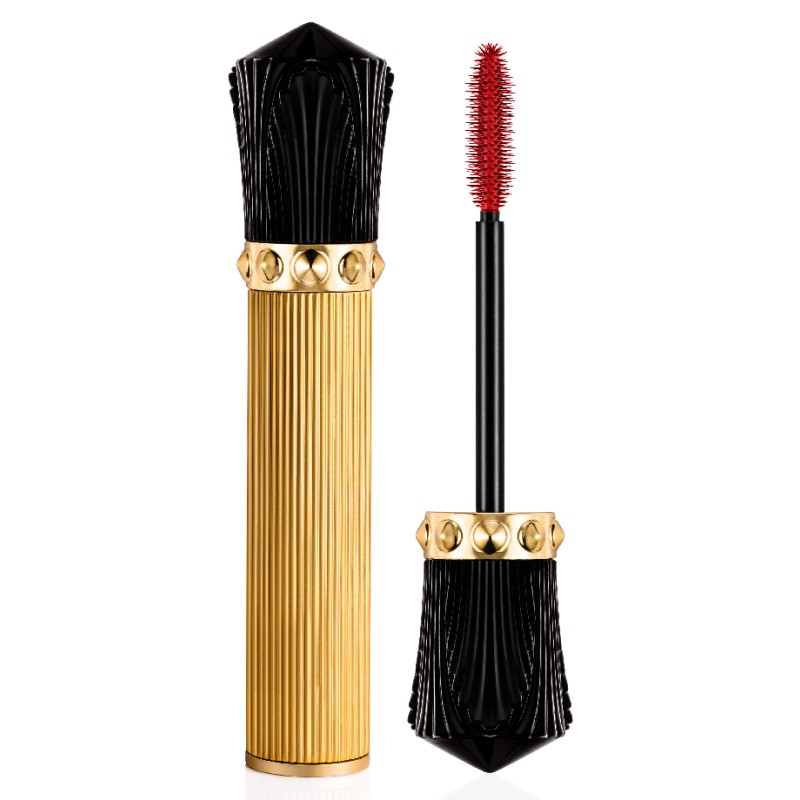 Shade Rouge Louboutin
Lash Amplifying Lacquer by Christian Louboutin is a real luxury in your cosmetic bag. It is as stunning in use as it is in appearance. Convenient applicator with tiny bristles allows you to evenly paint your lashes along the entire length, lengthening, separating and making them even more voluminous.
Urban Decay, Double Team Special Effect Colored Mascara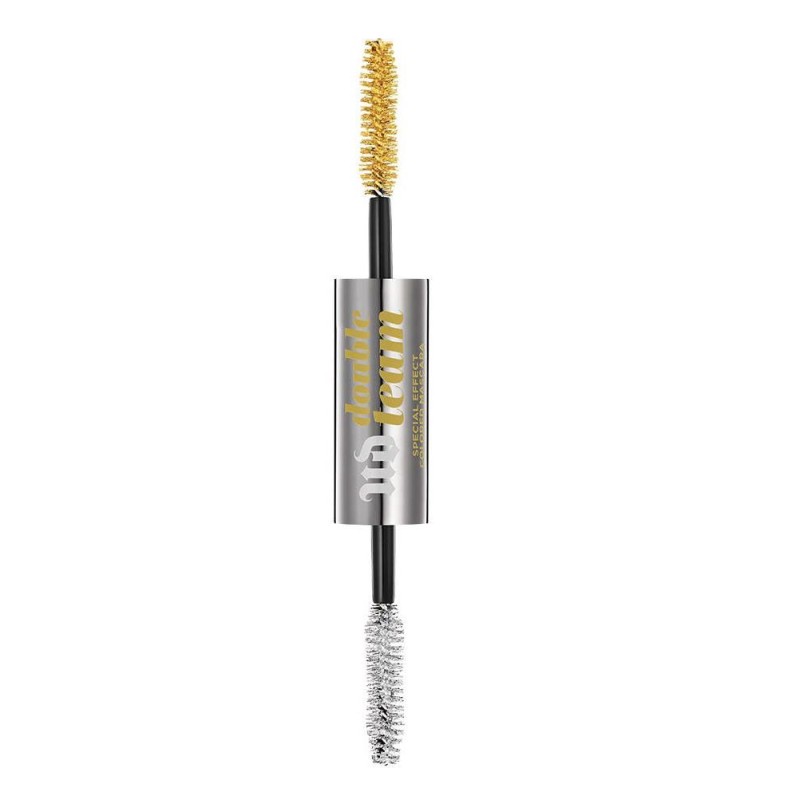 Shade Dime / Gold Mine
This colored mascara is a great investment for those who prefer multifunctional cosmetics… The 2 in 1 tool includes two colors at once – gold and silver, which can be applied over regular black mascara or in tandem with each other (the second option is suitable for spectacular evening looks).
Sephora Collection, Volume On Mascara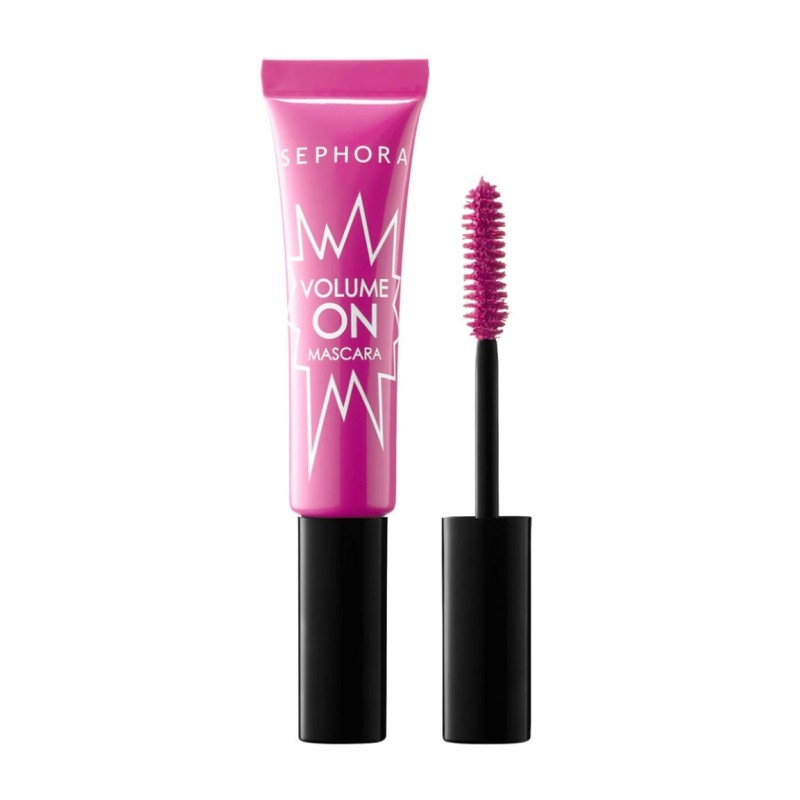 Shade Violet
Unlike pale pink mascara, which can play a bad trick on fair skin tones, this volumizing formula delivers an intensely pigmented (and insanely beautiful) fuchsia color. Don't worry, hot pink lashes won't look vulgar, especially when paired with wet skin and a matching blush shade.
L'Oréal, Voluminous Original Volume Building Mascara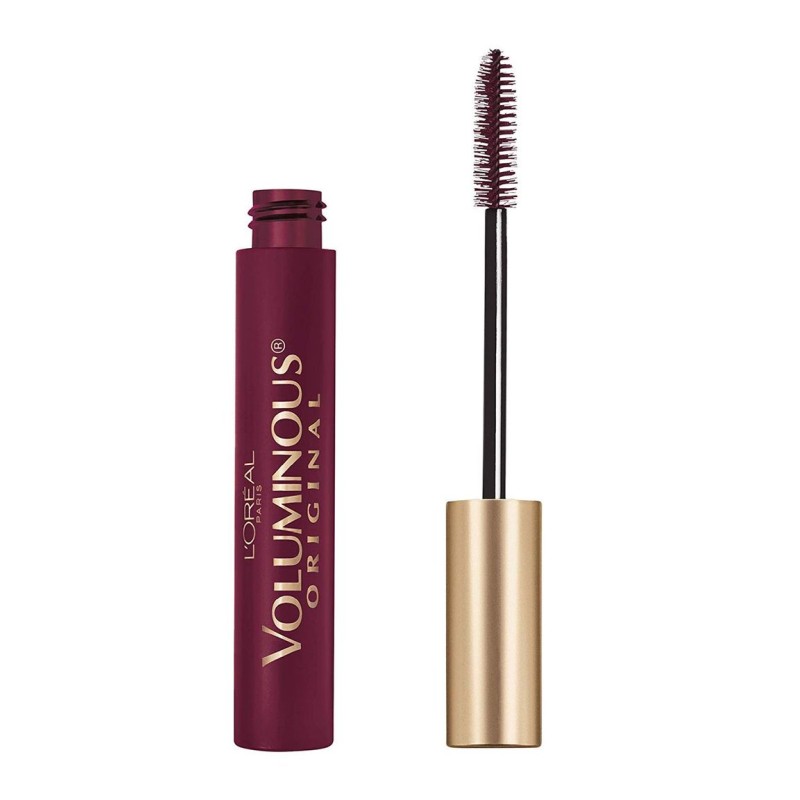 Shade Deep Burgundy
If you are not completely ready to give up the classic black or brown carcass, burgundy mascara can be the solution. The deep wine shade will make the lashes less expressive, but at the same time will give them a more trendy look. Plus, the formula does not stick lashes, no matter how many layers you choose to apply.
READ: THE WHOLE WORLD CHOOSES JIMMY CHOO
Yves Saint Laurent Beauté, Vinyl Couture Mascara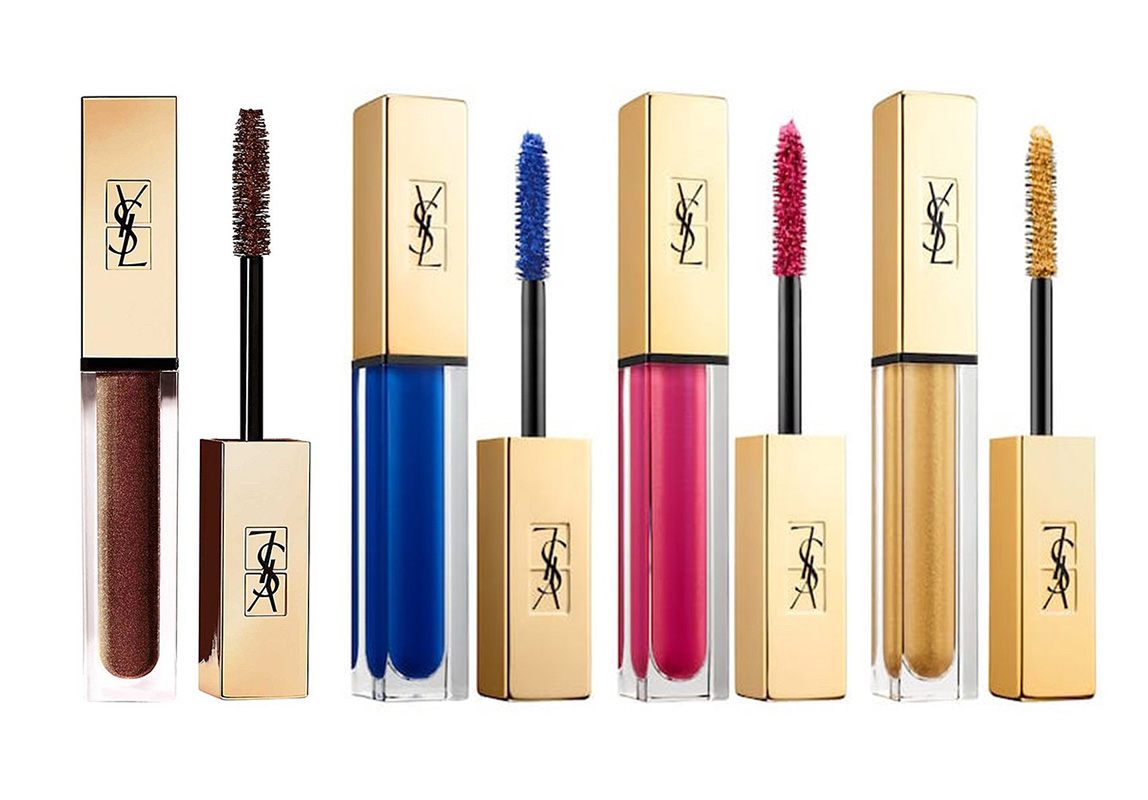 Shade Brown Im The Illusion
The Yves Saint brand has a whole line of fantastic color mascaras. Our favorites are fuchsia, electric blue and shimmering gold with a delicate shine effect that will make your lashes look spectacular and fun. Opt for brown mascara for a more practical everyday look.
NYX, Cosmetics Color Mascara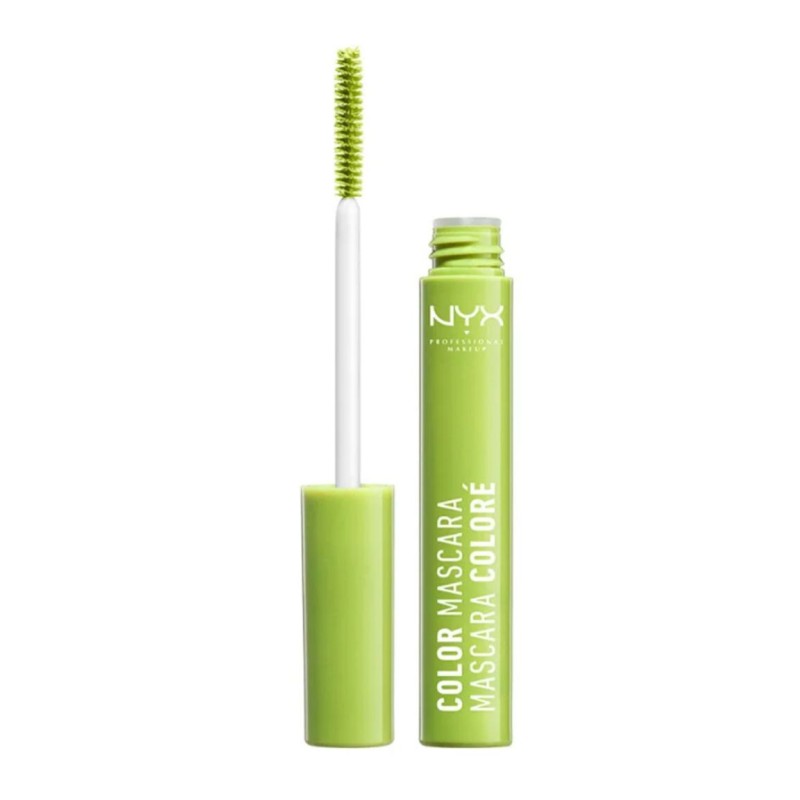 Shade Perfect Pear
Yes, neon in makeup is still relevant, so don't be afraid to make friends with it if you haven't already. A cheeky lime shade is definitely suitable for courageous girls who are open to experiments. This color is especially beautiful in harmony with deep skin tones. In order not to overload the look with bright accents, leave the rest of the face neutral.
Featured image credit: unsplash.com
Follow Furilia on Instagram and Pinterest!
READ MORE: MATTE MANICURE 2020: TOP 18 BEAUTIFUL MANICURE IDEAS FOR AUTUMN
DON'T MISS: GENIUS TIPS ON HOW TO LOOK TALLER CERTAINLY, EVEN IN FLAT SHOES!